"We're pleased:" 43 years in prison for Daniel Olaska in 2012 murder of Brown Deer native Shaun Wild


DUPAGE COUNTY/BROWN DEER (WITI) -- A man who fatally stabbed an elementary school teacher from Brown Deer has been sentenced to 43 years in prison.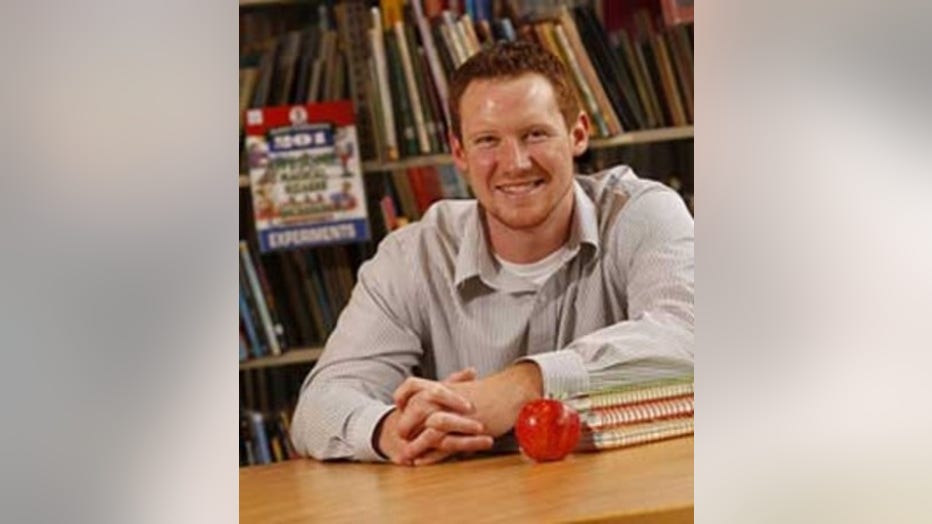 31-year-old Daniel Olaska killed 24-year-old Shaun Wild at Frankie's Blue Room, a Naperville, Illinois bar in 2012.

Prosecutors say Wild was stabbed to death when he tried to break up a fight.

Olaska was found guilty of first-degree murder in March.

Shaun Wild taught second grade in Naperville.

During his sentencing hearing, Olaska's lawyers tried to convey what happened wasn't their client's fault.

"He would have never done this on his own, without being provoked or being antagonized," Ernie DiBenedetto, Olaska's attorney said.

The judge didn't buy it -- giving Olaska nearly the maximum sentence.

Olaska received 40 years in prison for murder, and three years for unlawful use of a weapon. He will be 74 years old when he's eligible for release.

Rob Green coached Shaun Wild at Brown Deer High School.

"I think I went through a grieving process, and an anger process," Green said.

Green reflected on his former player as Shaun Wild's killer was sentenced to prison.

"He had that natural leadership and charisma where he would just bring people together," Green said.

Wild's father says he believes his son's killer is remorseful.

"It`s sad that he chose that route, but now he is going to pay the price for it and he is well deserving of that. We're pleased with the verdict as well as can be as a family," Wild's father said.

"There is not a day that goes by where there is not something that reminds me of (Shaun)," Green said.

In court for Olaska's sentencing hearing, Wild's parents and two siblings read statements. They say their lives will never be the same.

Olaska's lawyers are promising an appeal.