'We want the rules to change:' Father of choking victim wants CPR training for school staff


MILWAUKEE — In Wisconsin, high school students are now required to get CPR, Heimlich maneuver, and first aid training before they're allowed to graduate. It's a different story for the adults in charge. It's something that has one father calling for life-saving changes.

Flashes of 9-year-old Sam Megna's short life are preserved in all of the typical home videos like a Christmas concert, dance classes and a trip to Disney World.

But there is nothing typical about the way Sam's life ended.

"I mean, he was my world. You know?" said Mark Megna, Sam's father.

Megna is still coming to grips with what happened to his 9-year-old son at a Milwaukee Public Schools day camp last summer.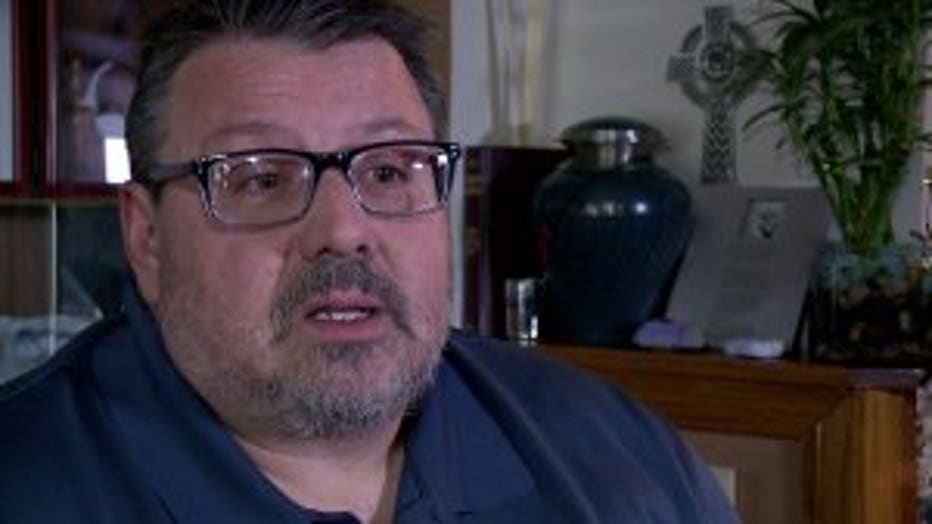 Mark Megna's son, Sam (age 9), died in the summer of 2017 after choking on his lunch at an MPS summer day camp.


"When your parents die, you lose a little bit of yourself, but when Sam died I lost everything," Megna said.

Sam was attending camp at the Academy of Accelerated Learning near 78th and Wilbur in Milwaukee. It was lunchtime and Sam was eating a stack of mini pancakes he brought from home.

Suddenly, he started choking.

"Sam was probably scared out of his mind. You know, panicking," Megna said.

According to a confidential report prepared by the school district's insurance company, there were five adults in the cafeteria.

The first adult Sam encountered didn't know what to do. So she called out for the camp director. The director says he could not eject the soft food and soon called for a second staff member to assist with CPR.

"He's a bigger -- good-sized kid. So, I had to really try to use strength to give him the Heimlich," the camp director said in a statement recorded by insurance

investigators.

A plumber who just happened to be working nearby came to lend a hand with chest compressions.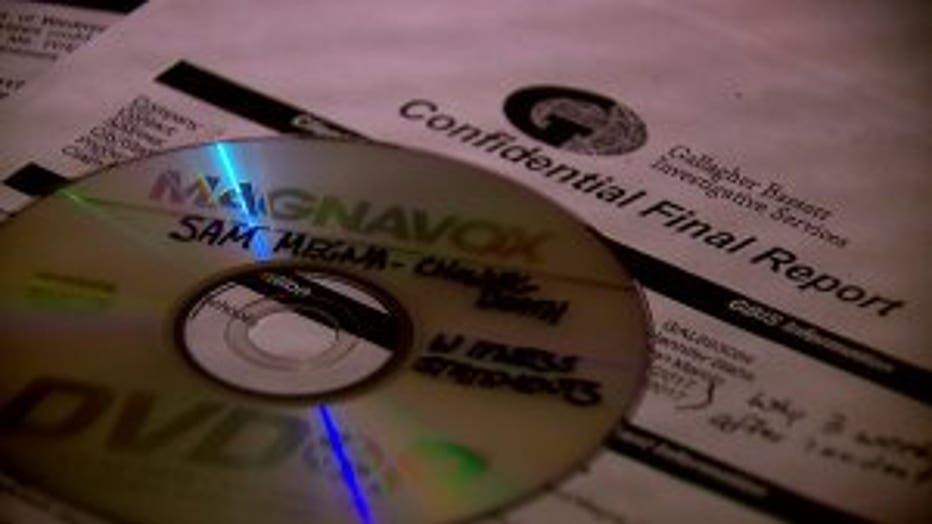 An internal investigation by MPS' insurance company found no one working in the cafeteria that day had an up-to-date CPR certification.


"Now, there's two of us trying to help him," the director said in the recording.

The plumber says, by then, Sam's body "went completely limp."

"He was gone. There was no expression on his face," the plumber said.

It's only then, according to the report, that the camp director called 911.

"Which is ridiculous when there were four other adults in that building, in that cafeteria. They should have called 911 right away," Megna said.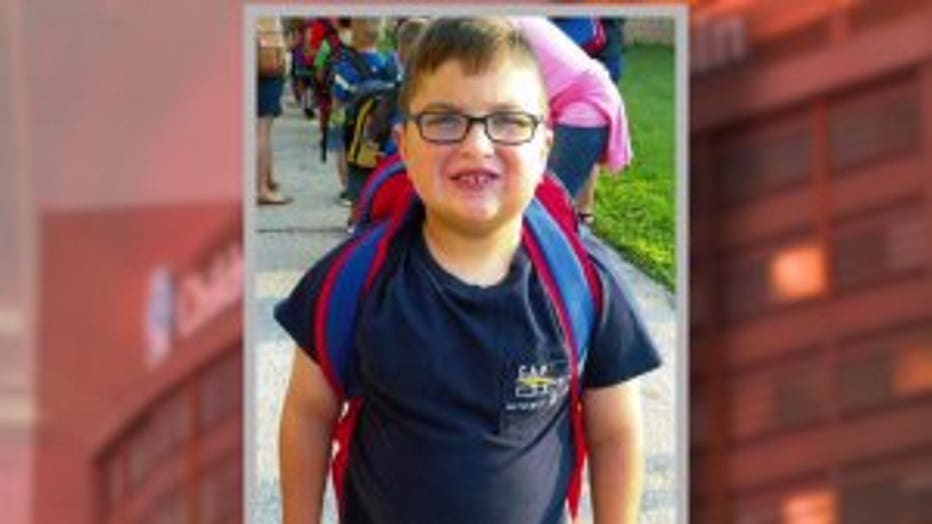 Sam Megna choked on a stack of mini-pancakes and eventually died at Children's Hospital.


Sam was rushed to Children's Hospital where he clung to life in a coma for nine more days, then passed away.

"Maybe it is because I am the grieving father, you know? But it doesn't make any sense to me," Megna said.

It's unclear just how much time elapsed from the moment Sam started choking until emergency responders arrived, but Megna says it's what the district's head nurse later told him that left him stunned.

"She told me that their policy is as far as a child choking is not to call 911 until the child passes out," Megna said.

The FOX6 Investigators asked Milwaukee Public Schools if the nurse actually said that, and if that is, in fact, the district's policy. A spokesperson declined to comment.

According to CPR training offered by the American Red Cross, you should always call 911 as soon as possible -- even if you think you can save a choking victim yourself.

"We always want to make sure that backup is on the way," explained Laurie Altenhofen, a Red Cross CPR instructor.

But the school district's report shows that no one in the cafeteria that day had up-to-date training in CPR, first aid, or the Heimlich maneuver.

A FOX6 Investigation finds Milwaukee Public Schools do not require it.

"I am CPR certified at my job. Every two years we get certified and we don't deal with children," Megna said.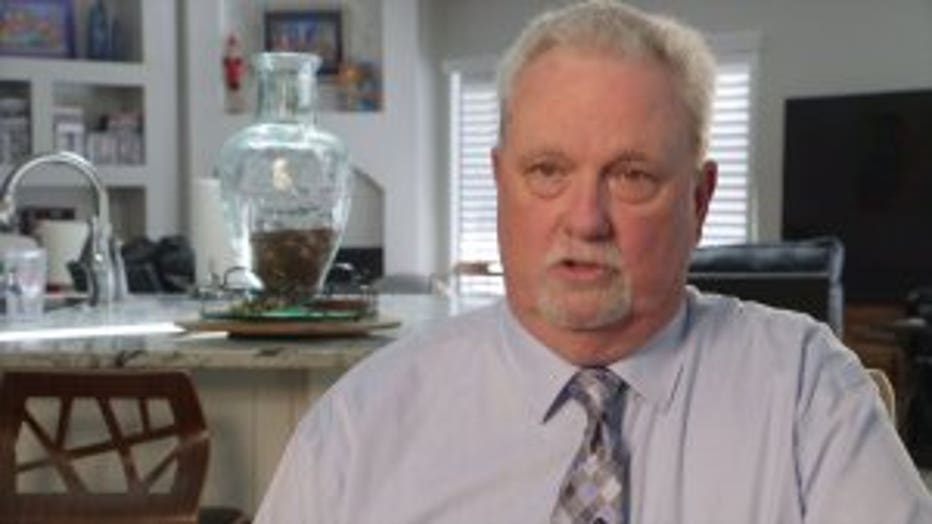 Chuck Hibbert, National School Safety and Security Services


School safety expert Chuck Hibbert says every school district should require CPR training, including how to save a choking victim. He's a a former Indiana State Trooper turned school safety consultant. And while he spends most of his days teaching schools how to prepare for an active shooter, he says choking is a safety concern that is often overlooked. Even though 30 to 40 school aged children choke to death in America every year.

"Training teachers in first aid, CPR, and the Heimlich maneuver? It's just, it's a no-brainer," Hibbert said.

His home state of Indiana recently passed legislation that requires all teachers to be CPR certified before they can get a teaching license.

"What's amazing to me is that legislation had to be introduced. Why aren't we doing this in every state?" Hibbert said.

According to research from Michigan-based ProTrainings LLC, more states are requiring school staff members to get training.

"I think this is a big wake up call," Shaw said.

His firm offers CPR training. It also tracks CPR laws across the country. And the company's research shows Wisconsin is surrounded by states that require at least some school staff members to be CPR certified.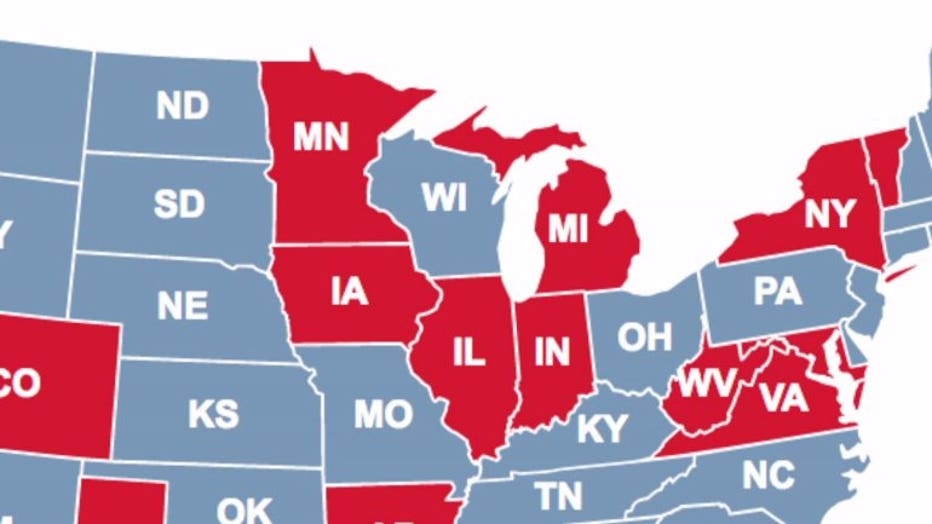 Wisconsin is surrounded by states that require at least some school staff members to be CPR certified. Indiana and Michigan require it before any teacher can be licensed.


In Minnesota, physical education and special education teachers are required to be certified. In Iowa, it's physical education and health teachers. In Illinois, drivers education teachers. Michigan and Indiana require it for all teachers.

By contrast, Wisconsin only requires *students* to be CPR trained before they graduate. For school staff, the training remains voluntary.

"They must be proactive and get trained before the emergency happens," Shaw said.

Sam's parents say they are furious with Milwaukee Public Schools not only for what they believe was a delayed call to 911, but for the cold shoulder they've received from the district ever since.

"Not an apology. Nothing --  a letter of condolence -- nothing at all from MPS," Megna said.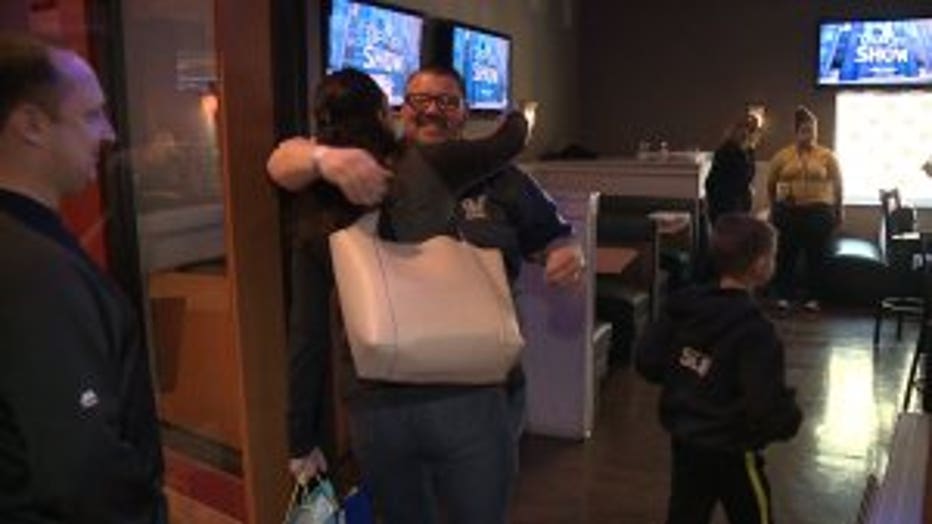 Mark Megna gets hugs and support from those who loved Sam at his birthday celebration this past March.


On what would have been Sam's 10th birthday, the Megna family held a fundraiser for Children's Hospital in Sam's honor. However, they say they money isn't what they're really after. Or even a legacy for their son. They want something far more important.

"We want the rules to change so that other parents don't have to go through what we're going through," Megna said.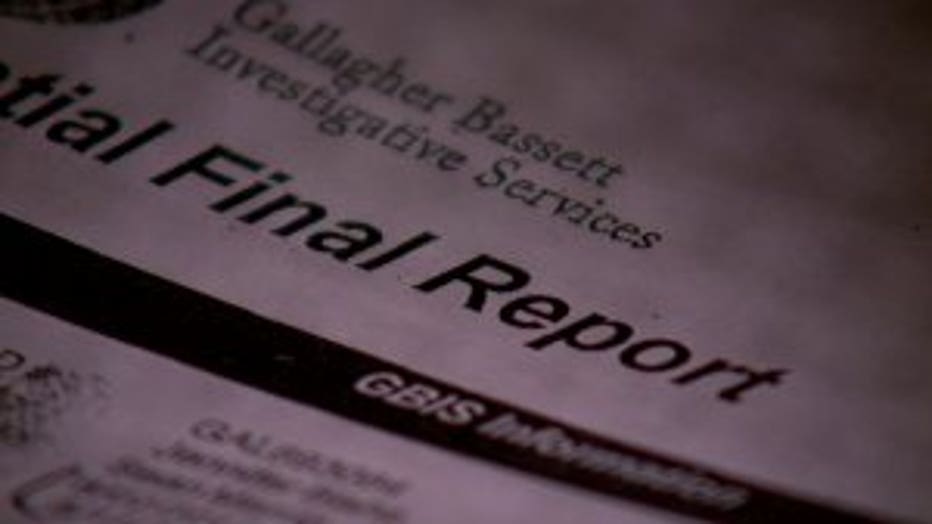 Megna requested all the information surrounding his son's death from MPS.


Megna obtained the school district's confidential report on Sam's death through an open records request. The report did not offer any conclusions or determination of fault.

In fact, FOX6 Investigators shared the report with Roy Shaw of ProTrainings.  Based on that report alone, he said, it appears the staff members present the day Sam choked did all they could to save him.

FOX6 Investigators requested a copy of the district's CPR training policy. It took MPS 28 days to respond to the open records request. In the end,  MPS sent a copy of the district's general guidelines for emergencies and instructions for the use of Automatic External Defibrillators. That policy does not indicate any requirement for staff members to have CPR training.

As for Sam Megna's death, the district declined to comment citing "pending litigation." But the district would not say what the pending litigation is. Mark Megna says he has no plans to file a lawsuit or claim against the district.