'We see the needs:' After a decade of work in the community, nonprofit sets new focus -- jobs and guns


MILWAUKEE -- The nonprofit "Common Ground" has set a new goal, aimed at ensuring everyone has a fair shot at a job and a living wage. On Sunday, April 29, more than 1,200 gathered to celebrate "Common Ground's" 10th anniversary, and among the celebrations were frank discussions about guns and employment struggles.

A decade ago, churches, small businesses, neighborhood associations and more joined forces in Milwaukee to find "Common Ground."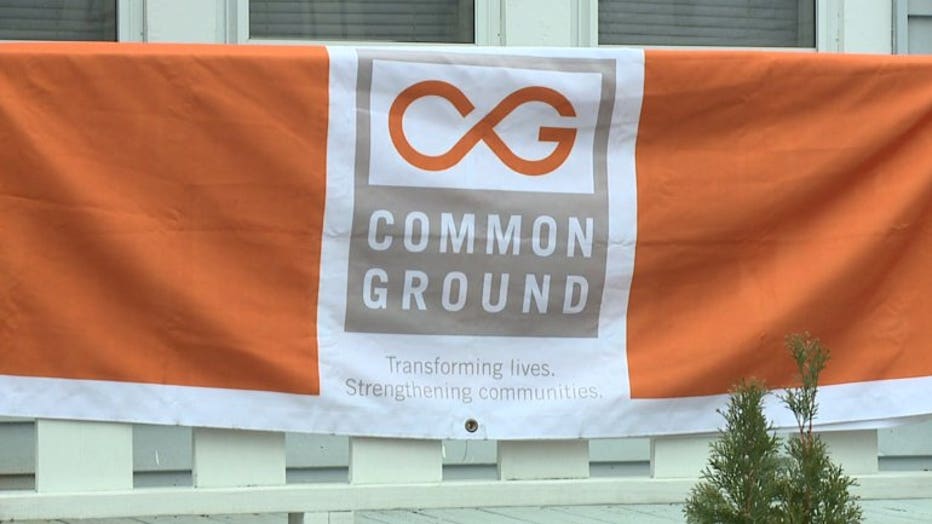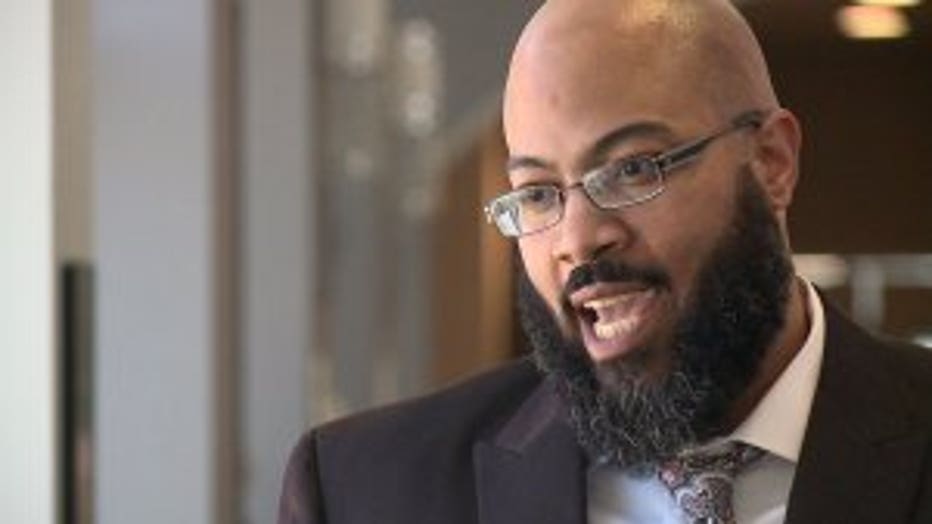 "We see the needs for the community and we help people gather strength, power to be able to meet those needs," said Pastor Willie Davis, Invisible Reality Ministries.

On Sunday at Milwaukee's Italian Community Center, a decade worth of accomplishment were celebrated.

"Over the 10 years, we were able to deal with the foreclosure crisis, dilapidated homes in our neighborhoods -- we found out who was responsible for it and did something about it,"  said Davis.

As Common Ground officials look toward the future, there are two initiatives they're looking to tackle as the group enters its second decade. The first is helping connect people like Rotiesha Nelson.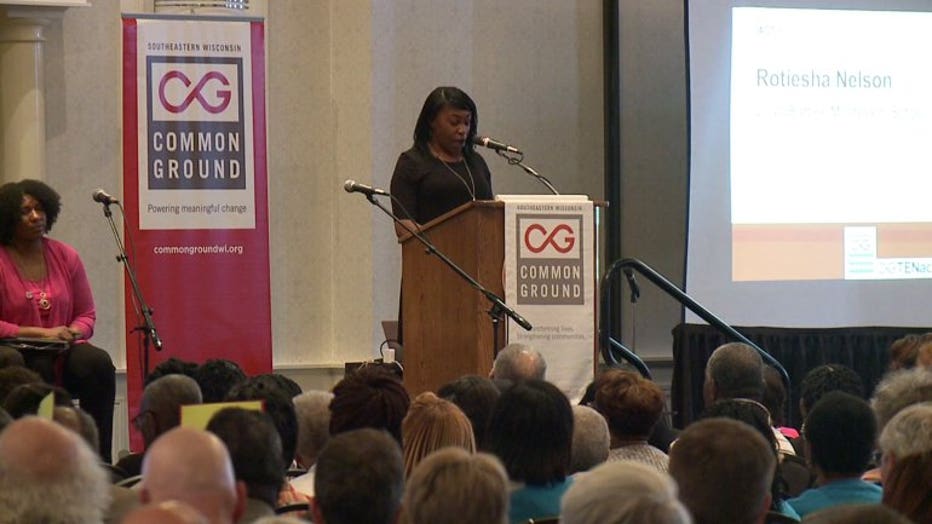 "I was faced with so many obstacles to support my family," said Nelson.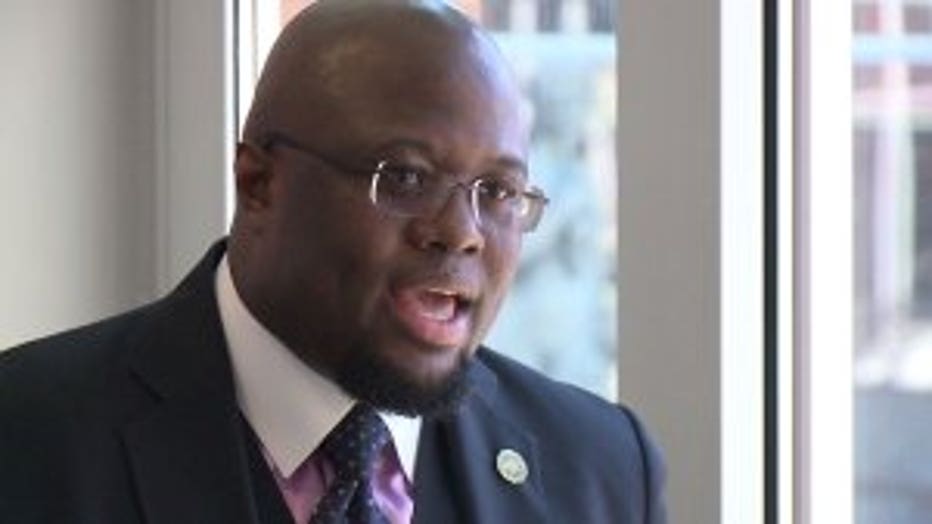 Nelson has a criminal record and cannot find a job.

"Once a person has paid their debt to society and gone through the process, they should be given an opportunity to reenter society and have the same opportunity to flourish," said Rev. Don Butler, Tabernacle Community Baptist Church.

The other big issue is gun violence. Eight local mayors and law enforcement officials joined an effort dubbed "Do Not Stand Idly By." They hope to put pressure on state and local law enforcement officials who purchase firearms, and to encourage gun makers to include biometric trigger locks.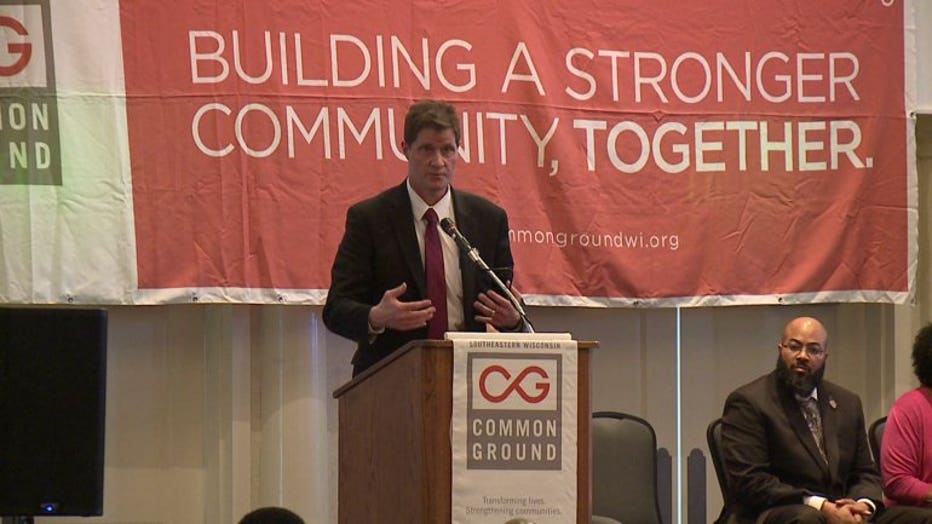 "To have a gun that is only able to be fired by the person it is registered to," said Milwaukee County District Attorney John Chisholm.

Milwaukee Mayor Tom Barrett was recognized with Common Ground's Hero Award.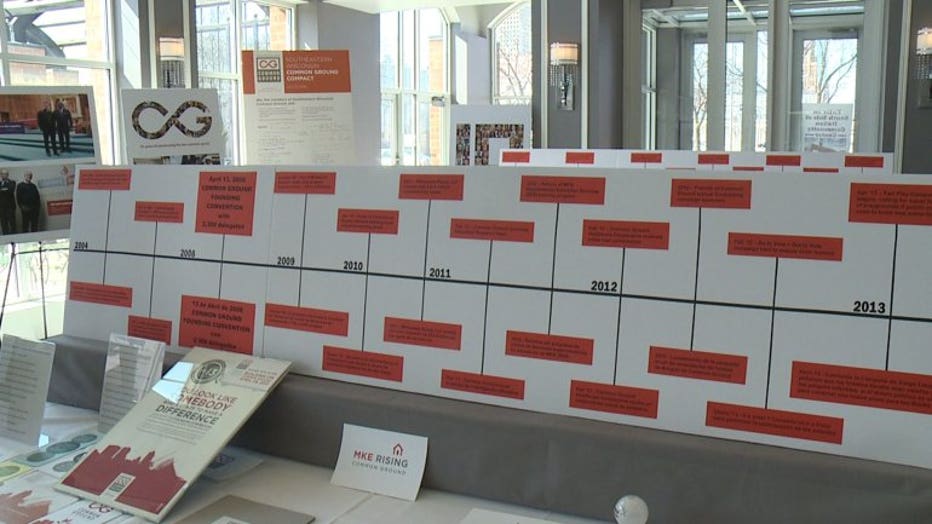 The group is wasting no time getting to work on their jobs campaign. A planning meeting is set for May 14.