"We love our heroes:" Wisconsin company using metal art to honor heroes


MANITOWOC – A new program is honoring heroes in a unique way. A Manitowoc business is creating pieces of artwork for people all over the country, and you can nominate someone to get one.

Metal Art of Wisconsin started in the home of Shane Henderson.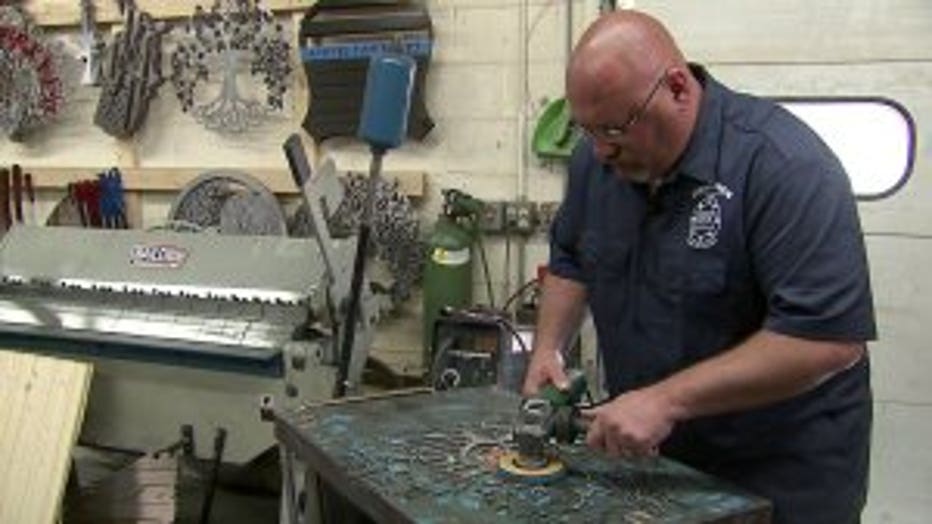 Shane Henderson, owner of Metal Art of Wisconsin, works on a piece of artwork.


"Metal Art of Wisconsin started in my garage as a father and son project with me and my son," Henderson said.

Henderson is the owner of Metal Art of Wisconsin. The company creates metal and wooden artwork. The business has rapidly grown. The company is now creating artwork for people across the United States.

"Started posting stuff online and our art went viral and went crazy," Henderson said.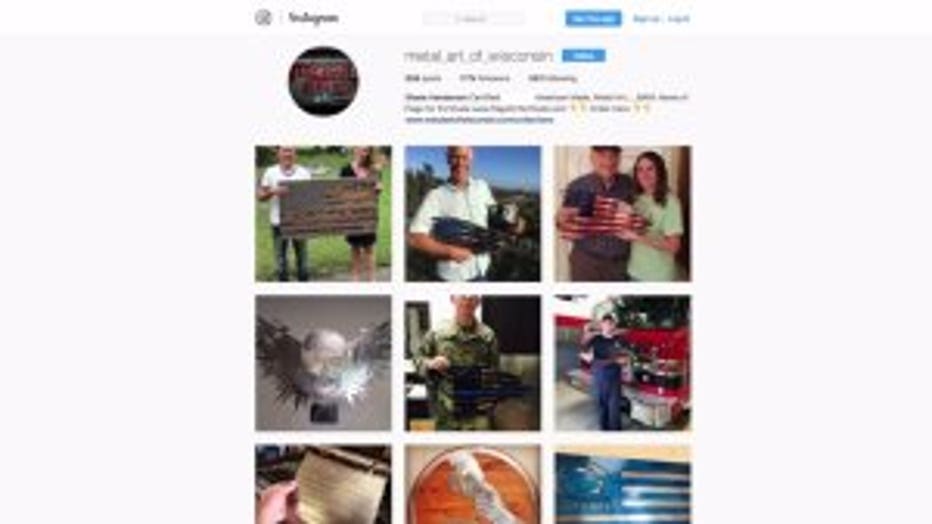 The company's Instagram page alone has more than 177,000 followers.

"The whole company lives on social media," Henderson said.

The artwork is even in the hands of celebrities.

"I remember the first time I saw Paul Sr. from Orange County Choppers holding a flag that I made. I was like, 'I can't believe something I made is in his hands,'" recalled Eric Machia, an artist and production supervisor for Metal Art of Wisconsin.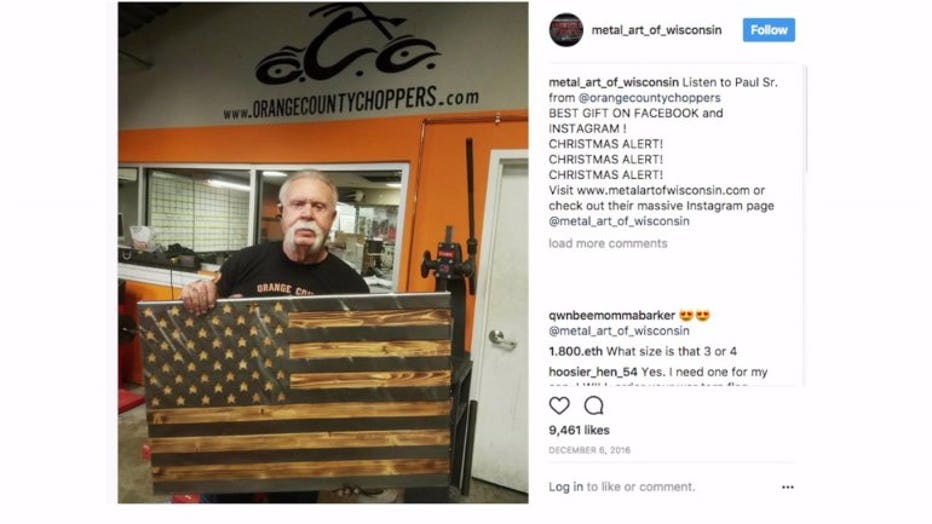 With the business booming, Henderson wanted to use the art to honor heroes, so he started a new program, Flags for Fortitude.

"It's a charitable donation from Metal Art of Wisconsin where we donated – free of charge – any piece of metal art you like," Henderson explained. "We love our heroes."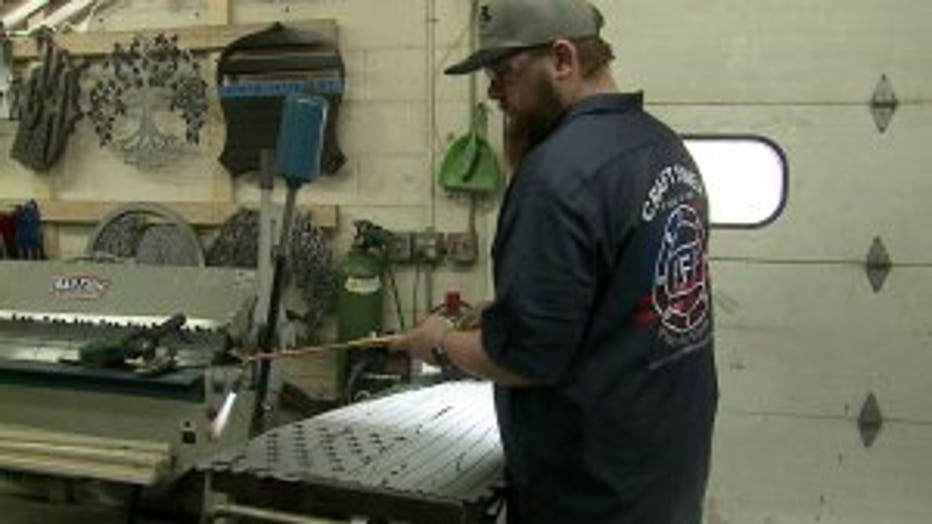 The program is intended to pay tribute to heroes from all walks of life.

"9/11 first responders all the way to crossing guards and teachers – anyone that's out there making a difference," Henderson said.

The first person honored by Flags for Fortitude was Sgt. Anton Petrauski – who goes by Tony.

Petrauski served in the Army in World War II.

"I was with our 11th Armored Division," Petrauski said.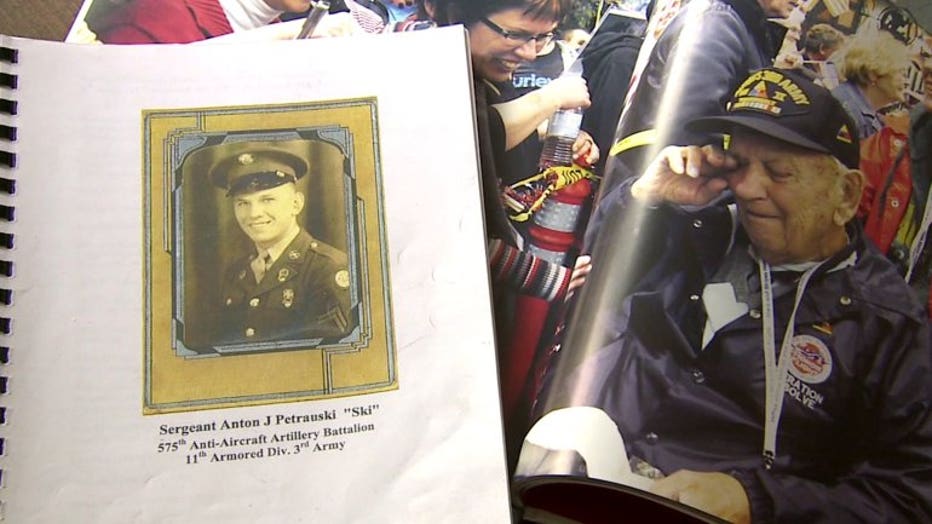 Sergeant Anton Petrauski, the first nominee of Flags for Fortitude, served in World War II.


The 96-year-old Sheboygan native joined troops overseas and can recall many of his experiences like they happened yesterday.

"We landed in Liverpool November 11th," Petrauski recalled. "Kinda always wondering, am I going to make it? Will any of us make it? But we did."

Petrauski's daughters submitted their father's story of service and sacrifice to Metal Art of Wisconsin for the Flags for Fortitude Program.

"Absolutely inspirational," Henderson said about Petrauski.

Now, Petrauski has a a piece of artwork hanging proudly in his living room.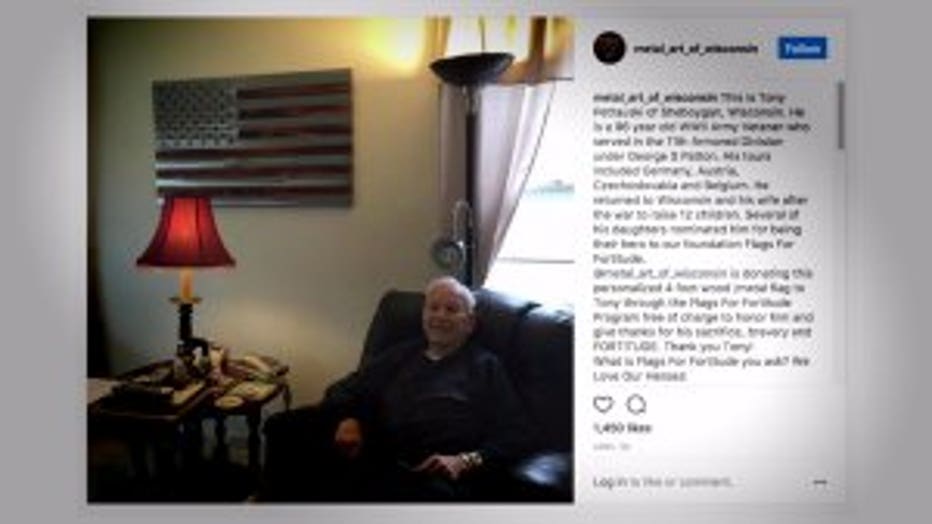 "I was so surprised," Petrauski said. " people to see it when they come in the door. You must be a veteran."

If you'd like to nominate someone to get a piece of art through Flags for Fortitude, you can send an email to hero@flagsforfortitude.com.

Henderson says he and his employees look through nominations daily.

"Every morning I wake up and it's the first thing I do," Henderson said.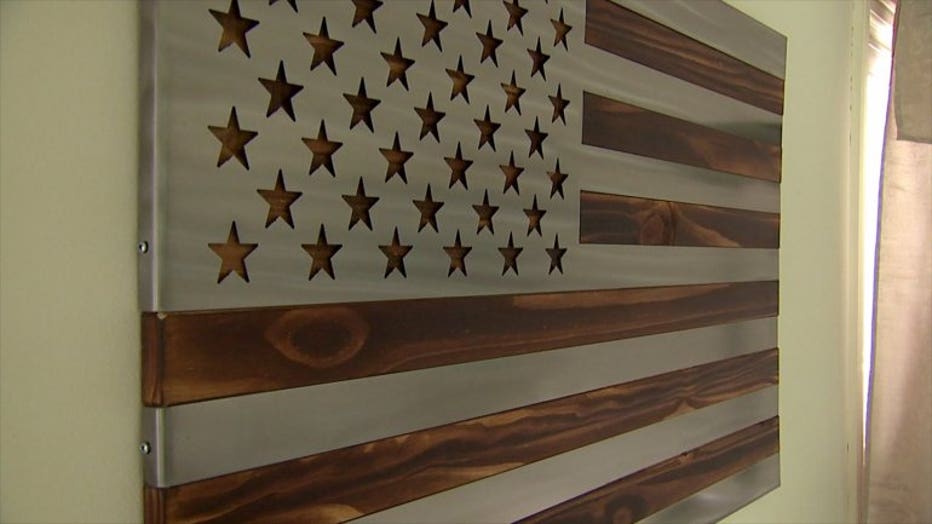 Even though the business is busy, the employees say a little extra effort goes into the pieces being donated.

"You wanna make it absolutely perfect, so when they hang that piece on their wall and they look at it, they know that's for them. They earned it," Machia said.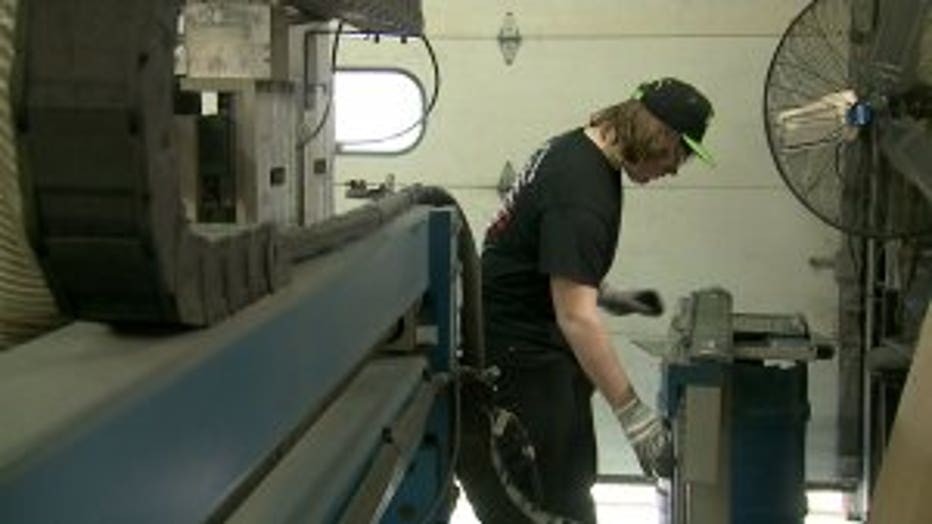 One a nominee receives their artwork, Henderson asks that they snap a photo and send them a copy.

"All we ask for in return is a picture with our flag with your hero," Henderson said.

To learn more about Metal Art of Wisconsin CLICK HERE.

To learn more about the Flags for Fortitude program CLICK HERE.