'We don't want your drugs:' Man accused of attempting to sell Xanax to kids at Lions Fest
THIENSVILLE -- A man is facing charges, accused of attempting to sell Xanax pills to young people at Lions Fest in Thiensville on Friday, June 8. Prosecutors say some of the attempted drug deals were caught on camera.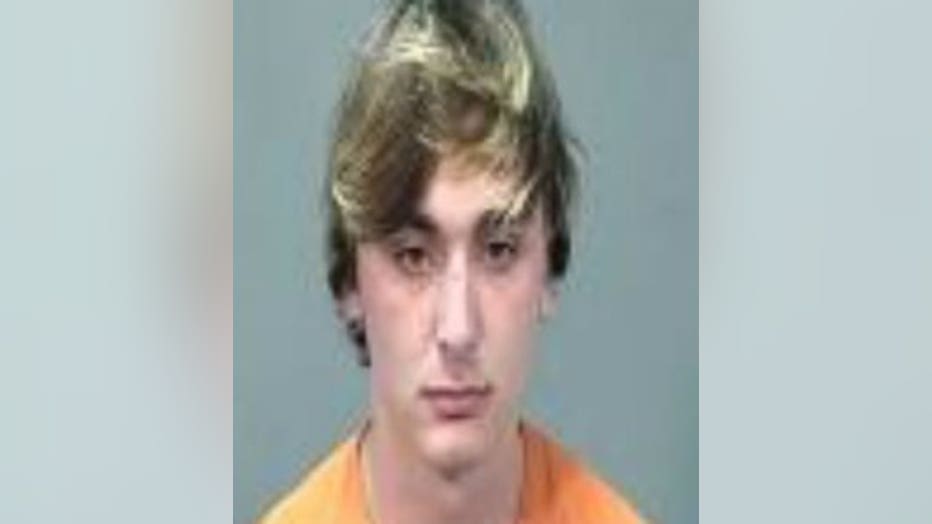 James Sawatzki, 20, of Horicon faces one count of possession with intent to deliver Schedule IV drugs, possession with intent to deliver/distribute a controlled substance on or near a park.

According to a criminal complaint, on Friday, June 8, around 8:30 p.m., an officer on foot patrol at the Thiensvile Village Park Lions Fest on Elm Street was approached by a witness who pointed out an individual who was selling drugs -- specifically Xanax. The complaint says as the officer approached, there was a large group gathered around Sawatzki, and a voice was heard saying "we don't want to buy your drugs." When asked whether he was attempting to sell drugs, the complaint says Sawatzki said he was "selling weed," and denied selling Xanax -- telling the officer he could search him.

As Sawatzki turned around, prosecutors say he dropped a tablet the officer recognized to be a Xanax pill. In his sweatshirt pocket, the officer discovered a medication bottle containing Xanax pills, and Sawatzki also had a large amount of money on him.

When asked about selling tablets to kids, the complaint says Sawatzki said "they were 18." He said an individual from Milwaukee with "Chicago drug connections" dropped him off at the park to sell drugs. He said this person discussed how he had purchased the drugs in Chicago for $5 and sold them for $10 -- with Sawatzki making approximately $1 per tablet sold. He said he purchased 50 tablets for $5 each to resell them. He then asked whether his activity would "lead to tickets."

As he was being interviewed, the complaint says Sawatzki's "speech became slurred and at some point he fell off his chair," and rescue personnel had to attend to him.

Five juveniles ranging in age from 14 to 15 told police Sawatzki had attempted to sell Xanax to them for two for $10 or three for $15. Two captured this on their cellphones.

Sawatzki made his initial appearance in court on Monday, June 11. Cash bond was set at $5,000.

A preliminary hearing was set for June 18.