'We don't want any excuses:' Baldwin, Vukmir encourage people to vote in final hours of Senate campaign


MILWAUKEE -- On the eve of the midterm elections, Democratic U.S. Senator Tammy Baldwin stopped in Beloit, Janesville, Shorewood and Whitewater ahead of a rally with Democratic candidate for governor Tony Evers and Mandela Barnes, candidate for lieutenant governor in Milwaukee Monday night, Nov. 5. Meanwhile, Republican challenger Leah Vukmir stopped in Eau Claire, Green Bay,  La Crosse and Wausau, ahead of a rally with Governor Scott Walker and House Speaker Paul Ryan in Waukesha Monday night.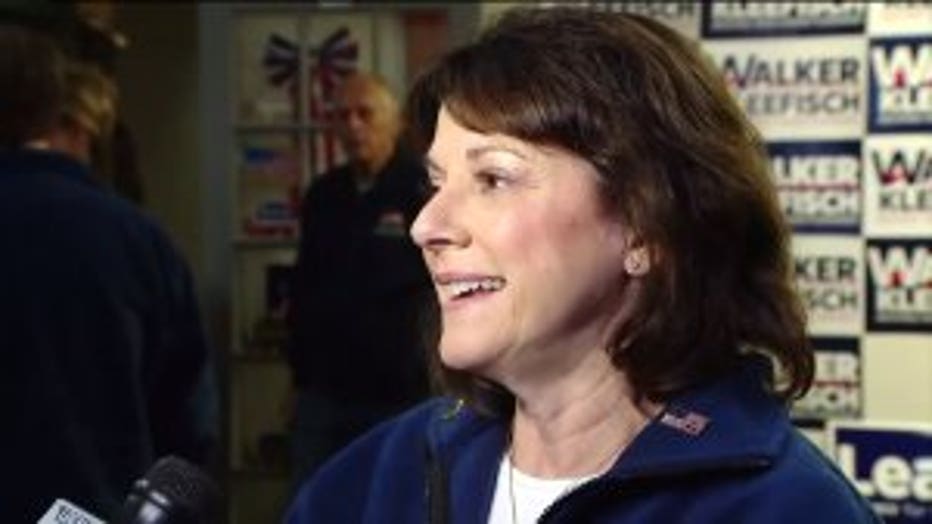 "8,000 miles I've already done in the last two weeks, hitting 60 different communities and taking our RV around," said Vukmir.

"I get a lot of energy from the supporters and voters that I'm talking to. It's sort of the wind in my sails, if you will," said Baldwin.

In the race for Wisconsin's U.S. Senate seat, the Marquette University Law School poll released on Oct. 31 showed Democratic incumbent Baldwin leading among likely voters with 54 percent supporting her, while 43 percent said they support Republican challenger Vukmir. In early October, Baldwin was supported by 53 percent and Vukmir by 43 percent.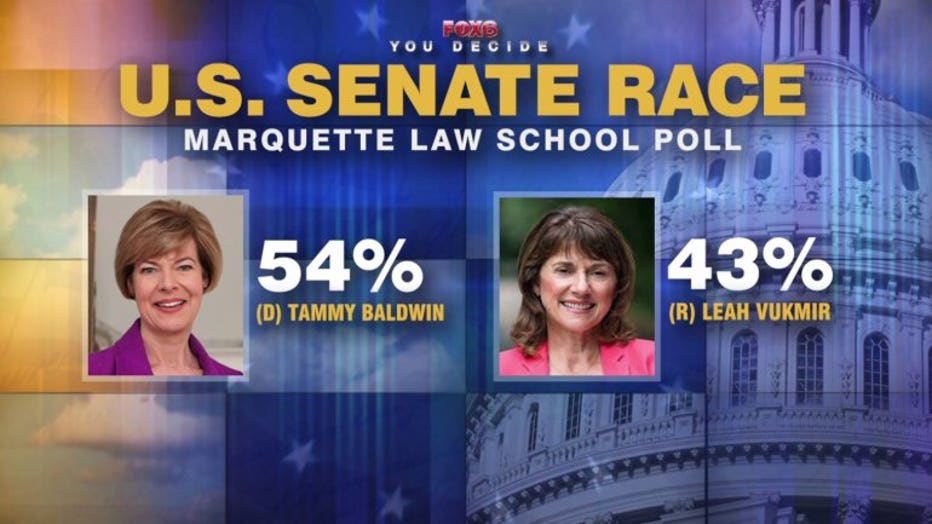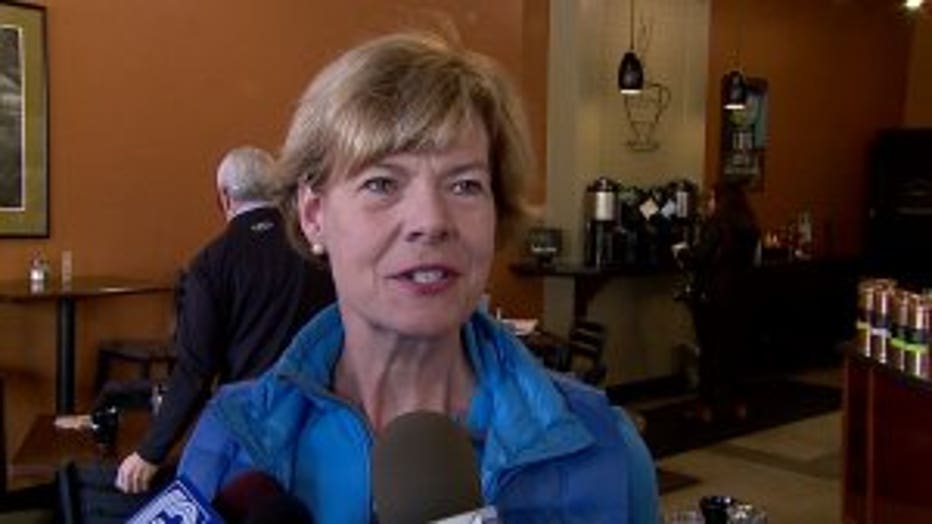 In the final hours of the campaign, both candidates agreed the only thing that matters is that people vote in this election.

"I don't know what the weather is gonna hold in different parts of the state, but we don't want any excuses. We want to make sure that everyone has a plan to vote," said Baldwin.

They've each been quick to point out their differences and what they see as flaws in each other.

"Probably one of the top issues people have talked to me about, and they believe we need to have someone who is going to go to Washington who stands for building the wall, as opposed to Tammy Baldwin who supports sanctuary cities and open borders," said Vukmir.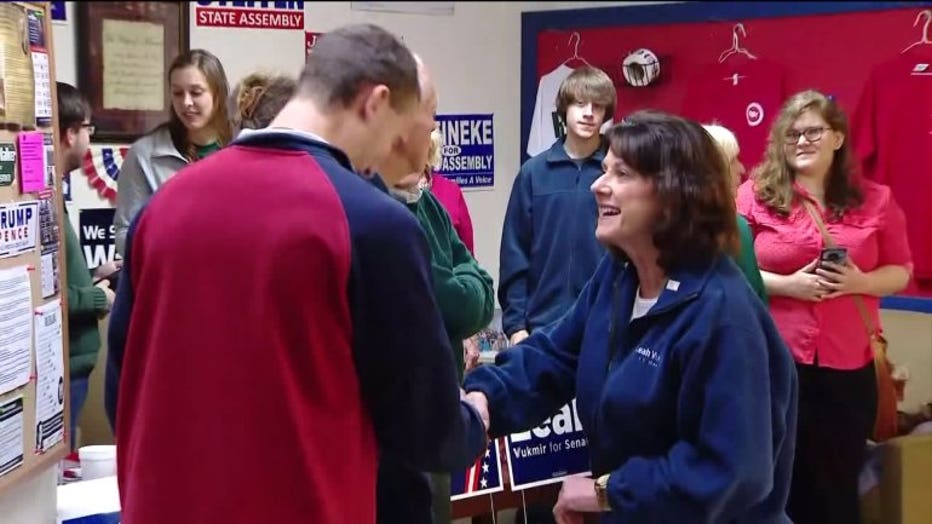 "People have realized how high the stakes are in this election. We spent two years in Congress fighting over whether we would keep the protections for people with pre-existing health conditions. They understand that their health care is on the line," said Baldwin.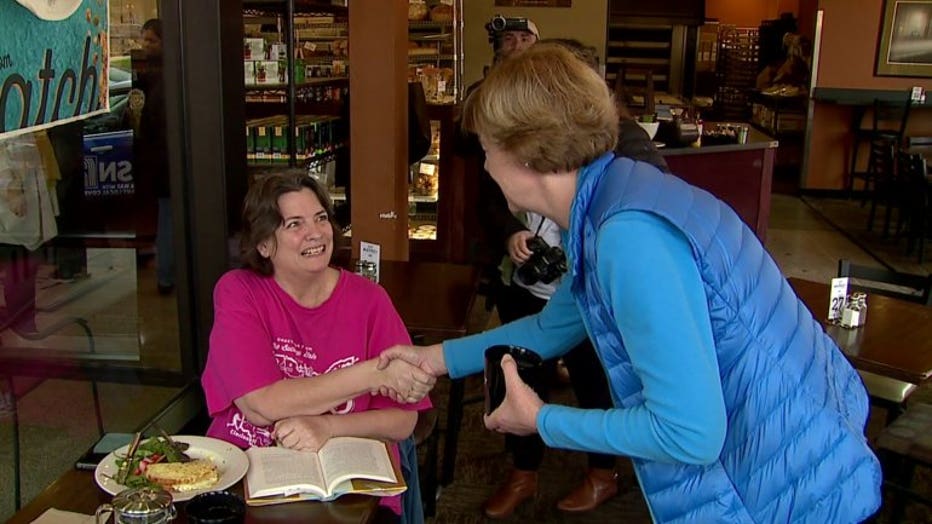 Senator Tammy Baldwin voted early, and will host an election night party at the Monona Terrace in Madison on Tuesday night.

Leah Vukmir was set to vote on Tuesday morning at St. Luke's Church in Brookfield. She will join Governor Scott Walker and Attorney General Brad Schimel on election night at the Ingleside Hotel in Pewaukee.