Waukesha woman serving in Peace Corps told to leave Ukraine


WAUKESHA (WITI) -- A Waukesha woman who was in Ukraine with the Peace Corps until about a week ago is speaking out about her experience in the country. This, as Russia's Parliament signed off Saturday, March 1st on President Vladimir Putin's request to send military forces into Ukraine, raising the stakes in a quickly escalating game of brinkmanship between the two countries.

Putin cited the "extraordinary situation in Ukraine" in his request, adding that the lives of Russian citizens and military personnel based in southern Crimea had been threatened, a claim Ukrainian officials have vehemently denied.

The crisis raised alarm bells with the worlds diplomats, and an emergency meeting of the U.N. Security Council was underway Saturday afternoon where Ukraine's ambassador Yuriy Sergeyev called on the member nations to take a stand against what he called Russia's "clear act of aggression."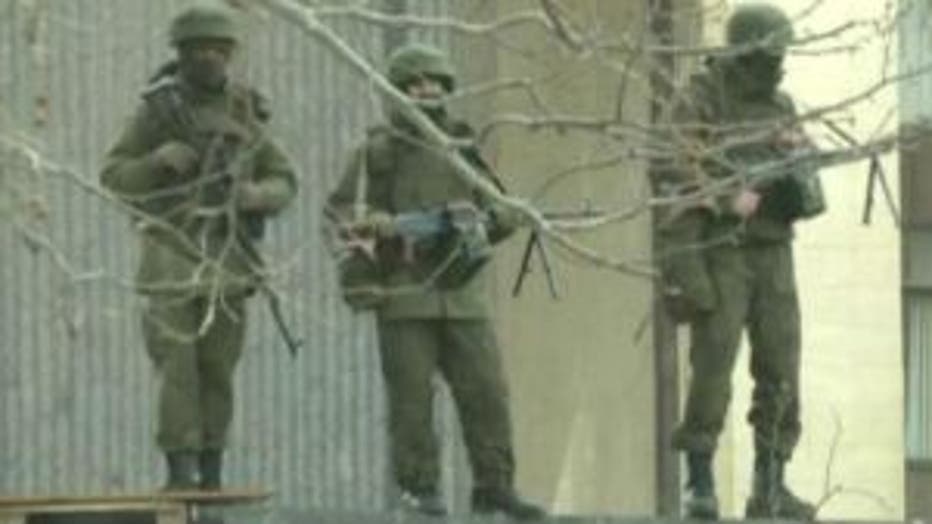 "The troops are already there, and their number is increasing every hour," he said.

Russia now has 15,000 troops in Ukraine's Crimea region, Yegor Pyvovarov, the spokesman for the Ukraine mission at the United Nations, told CNN ahead of Saturday's session of the Security Council.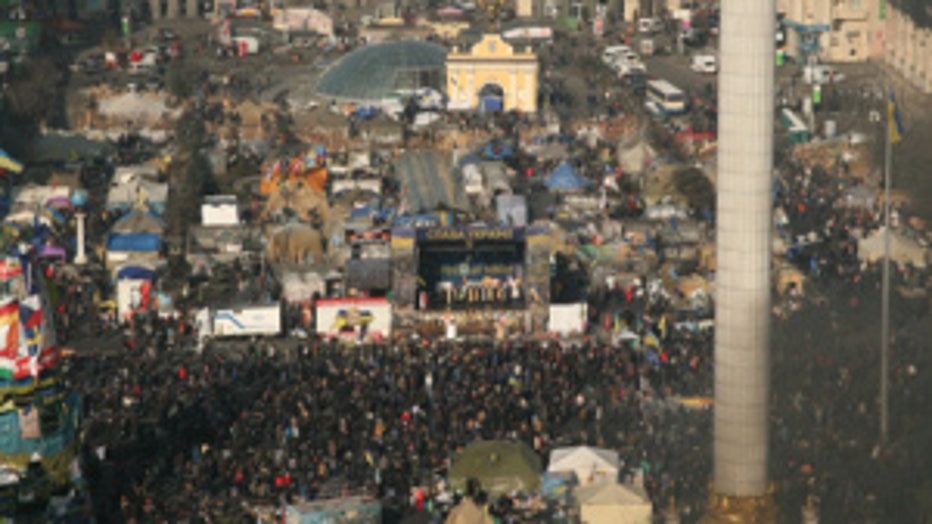 Protests in Kiev, Ukraine


This all follows weeks of protest across the country that led to the ouster of President Viktor Yanukovych last week.

Tegan Anderson of Waukesha was in Ukraine since March of 2013, living in the Crimea region. There, she helps to run a youth development program.

"I kind of felt it was my duty to give back to others. Getting there, it was totally different than America. Very different customs," Anderson said.

Images of the violent protests in Kiev seemed distant for Anderson, since she was assigned to the Crimea region -- a 16-hour train ride away.

"There was no big flashing lights that it was going to hit Crimea, until obviously it is there now," Anderson said.

Anderson says video of Russian armed guards at an airport is unnerving, since she was just there about a week ago, when the Peace Corps decided to evacuate.

She says she and her fellow volunteers were shocked to learn they had to leave. She says she was told to keep their departure a secret.

"I was blindsided when I found out we were evacuating. It was really sad not being able to say goodbye to anybody. At least for me, I think there was no fear for my safety. I think it was just a lot of sadness, a lot of not knowing and speculating," Anderson said.

Anderson says she still has food in her refrigerator in Ukraine.

She says after having a front-row seat to history in the making, she now watching what happens like the rest of us.

"The Ukranian people are finding their voices, which is inspiring, and amazing to watch," Anderson said.

Anderson says she has now left behind a country that she loves, with people who went out of their way to make sure she felt welcome there. Ukranians, she says, always put her first.

"I hope this whole situation and movement brings about positive change for the country," Anderson said.

Anderson says she's been in contact with her friends in Ukraine to let them know what has happened.

She says she hopes she will be able to go back to Ukraine.

Related stories: