Watertown Police investigate after voters say an Assembly candidate forged their names on nomination papers


WATERTOWN -- Watertown Police have opened an investigation after at least 15 people said Charisse Daniels, a Democrat running for a state Assembly seat here, faked their names on her nomination papers.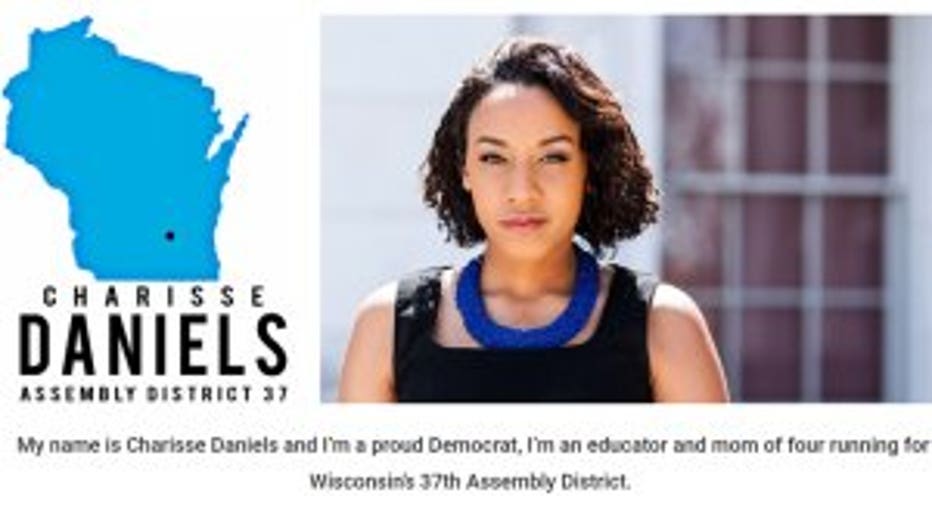 Watertown resident Carolyn Demetropoulos said she would have voted for Daniels as a fellow Democratic woman, but not anymore. Demetropoulos was among those who who signed affidavits that they never signed Daniels' papers.

"As a woman, I would've definitely supported her. Now, I'm kind of at a loss about what to do," Demetropoulos said in an interview on her front porch. "I feel kind of betrayed and angry, but I'm glad that this sort of thing was brought to light because this is not right."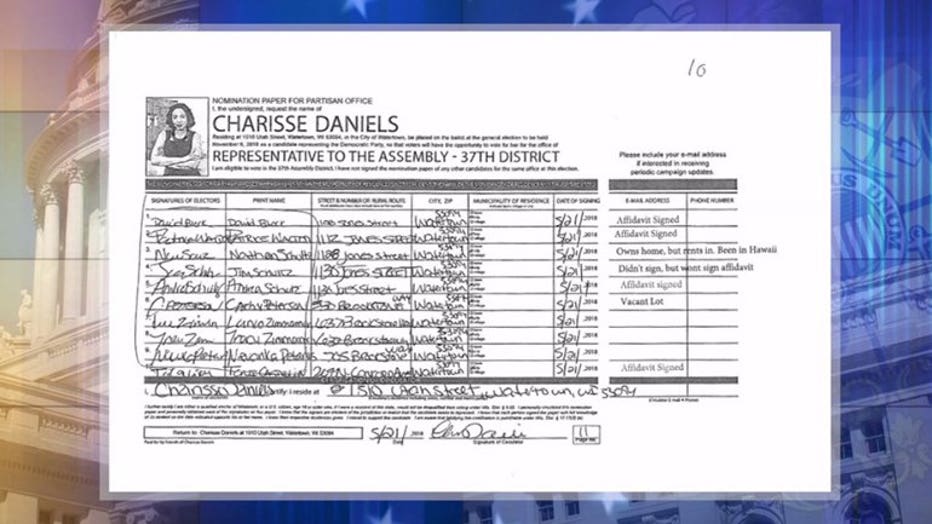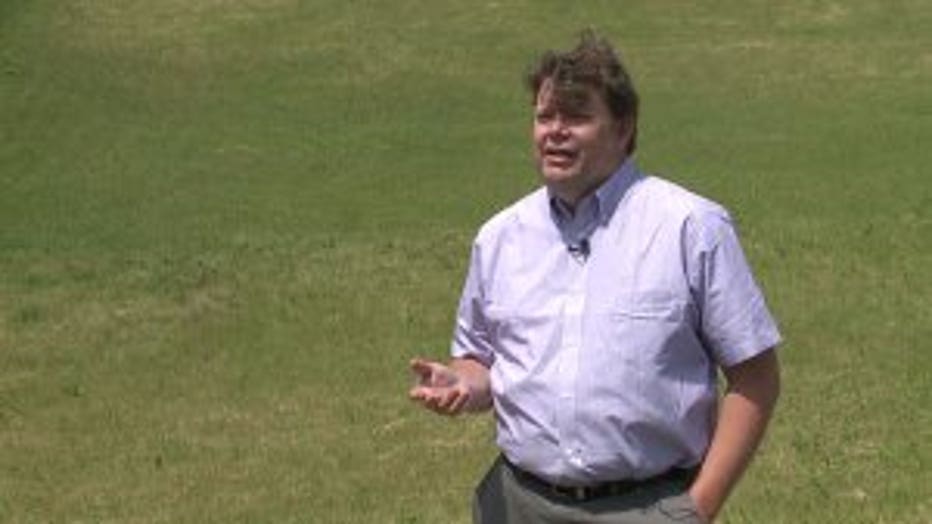 Daniels is running for the Assembly seat held by Republican state Rep. John Jagler. Wisconsin Republicans have filed a complaint with the state Elections Commission against Daniels. The complaint includes 15 people who signed affidavits, and Jagler said late Tuesday that seven additional people had signed.

Watertown resident Rudy Voigt said he did not sign Daniels' papers.

"That's the lowest degree you can get. That's not a person who should be representing anybody," Voigt said during an interview in his driveway. He said he had never heard of Daniels before learning his name had appeared on her nomination paperwork.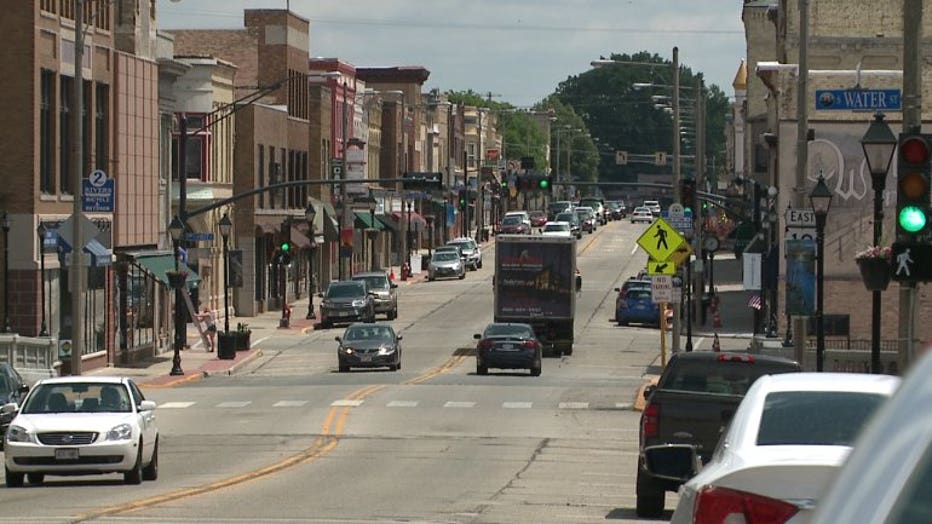 The Wisconsin Elections Commission is scheduled to decide on Monday, June 11 whether Daniels can remain on the ballot. But the election issue may be the least of her troubles after Watertown Police launched an investigation into the election fraud allegations on Tuesday.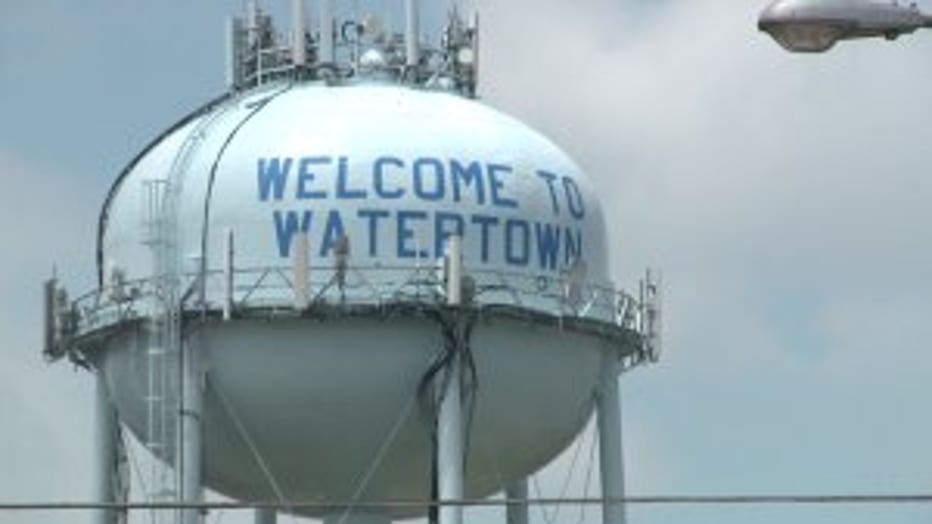 "The case had been assigned to investigators who will work closely with the District Attorney's office," Police Chief Timothy Roets said in an email. "No further public comments will be made regarding the investigation until its conclusion."

On each of the papers in question, Daniels' signature appears at the bottom as the person who circulated them. Right below her name, the nomination paper reads, "I am aware that falsifying this certification is punishable" under Wisconsin law.

Daniels did not return a phone call or email Tuesday. When FOX6 News stopped at her home, we were told Daniels was at work.

Milwaukee attorney Mike Maistelman said Daniels "welcomes the opportunity" to address the election fraud allegations.

"We expect that this issue will be resolved and my client looking forward to facing the voters on the ballot this fall," Maistelman said in an email.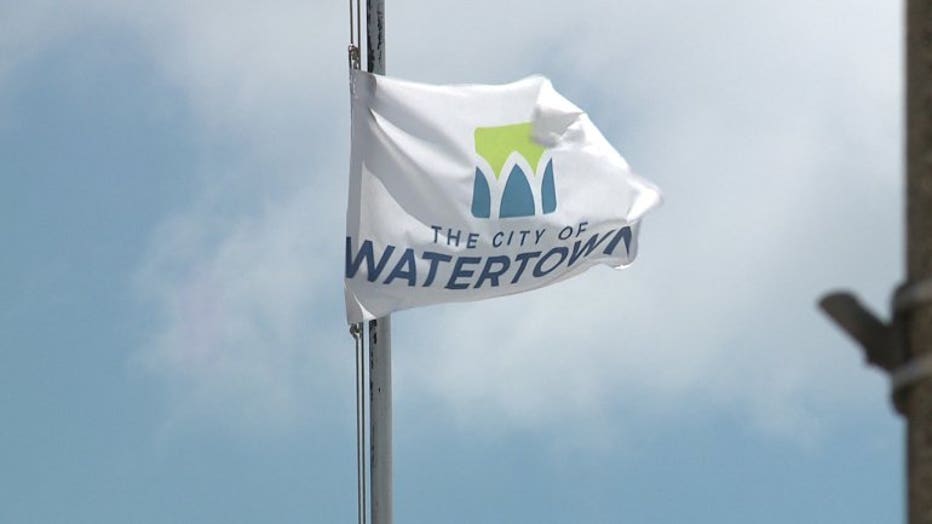 Daniels was profiled on CNN in 2017 as part of a group of Democratic women who were training to run for office because of the 2016 election results. Daniels took part in training from Emerge Wisconsin. The group did not return an email seeking comment Tuesday.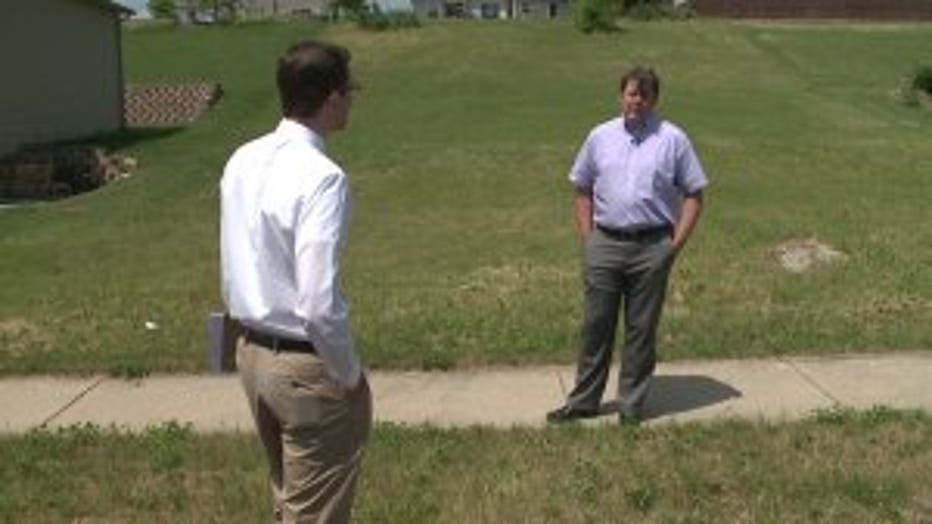 Jagler said he knew something was wrong when he saw the name of one of his supporters on Daniels' papers.

"And he said, that's not my signature. I was like, 'OK, alright, here we go,'" Jagler said.

One of the addresses listed on Daniels' paperwork is an empty lot on Brookstone Way in Watertown.

"I don't know where the elector is. I'd like to talk to them, but they're not here," Jagler said, standing in front of the lot.