Watch: Driver speeds away during traffic stop, leaving bag of weed in officer's hand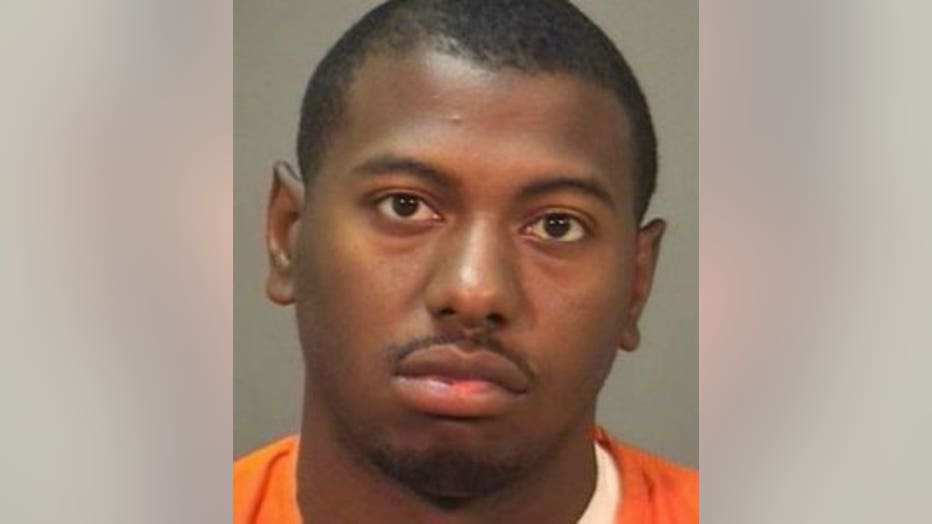 ELM GROVE --  It began with an illegal U-turn and ended with a Milwaukee man in a Waukesha County courtroom Wednesday. In between, police chased the offending driver through a parking lot. Eventually, they found a lot of weed in his car. The whole thing was recorded on an officer's dash camera. Early Tuesday morning, November 28th, an Elm Grove police officer trailed a black Acura on Bluemound Road. The driver slowed down and then swung a U-turn from the right lane -- right in front of the cop. The officer pulled over 39-year-old Trevor Thompson. According to court records, the officer could see a half-gallon sized bag of marijuana on the floor in the backseat. Police say Thompson admitted it was marijuana and handed the bag to the officer. The dashcam video shows Thompson then took off -- leaving the officer holding the bag. Police chased Thompson in a dizzying pursuit through the parking lots of a Target and Starbucks, before he eventually got back onto Bluemound.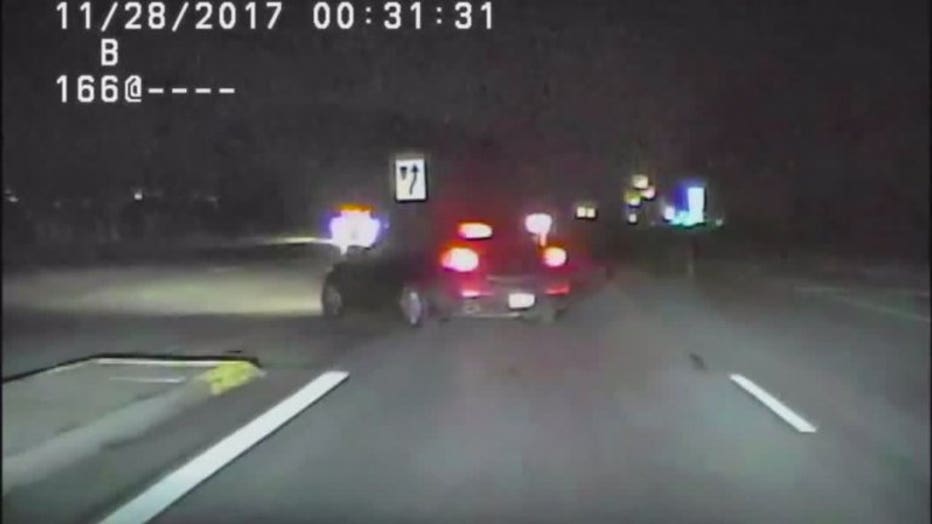 Traffic stop in Elm Grove turns into chase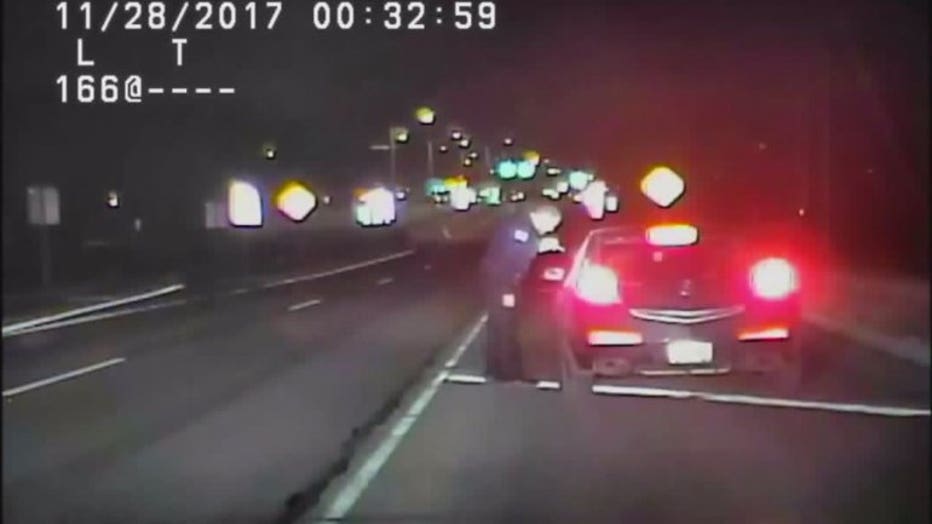 Elm Grove traffic stop turns into chase
In the process, Thompson hit another car and pulled over once more near 121st Street. This time, he got out of the car and ran from police. While one group of officers chased Thompson, others searched his car and recovered more marijuana; police said they recovered about 315 grams all together.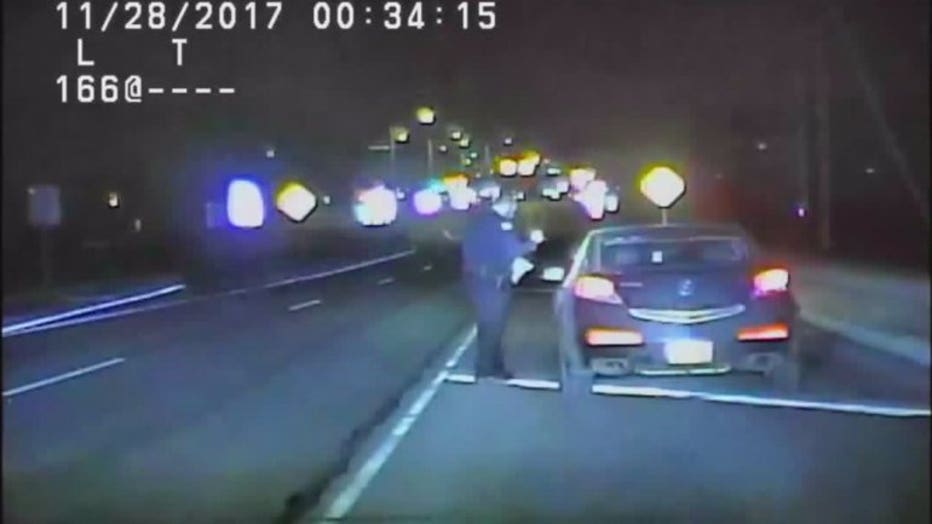 Elm Grove traffic stop turns into chase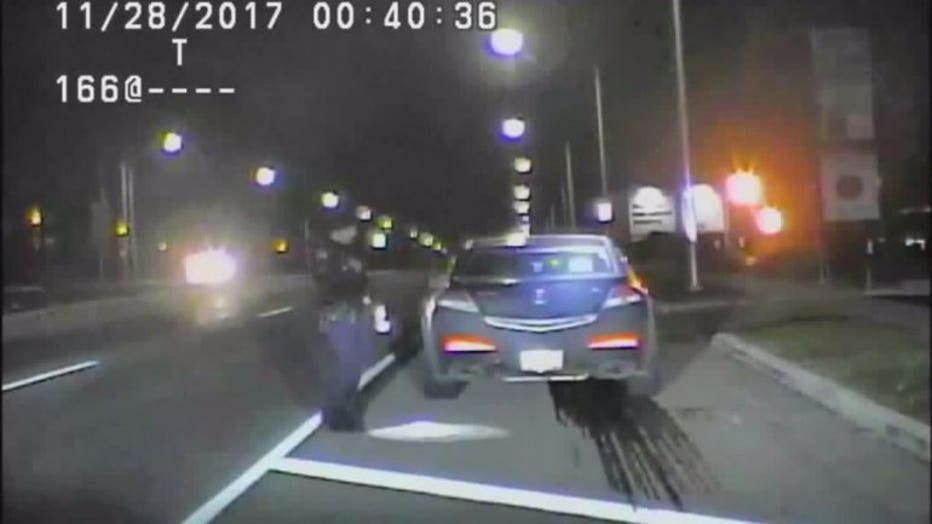 Elm Grove traffic stop turns into chase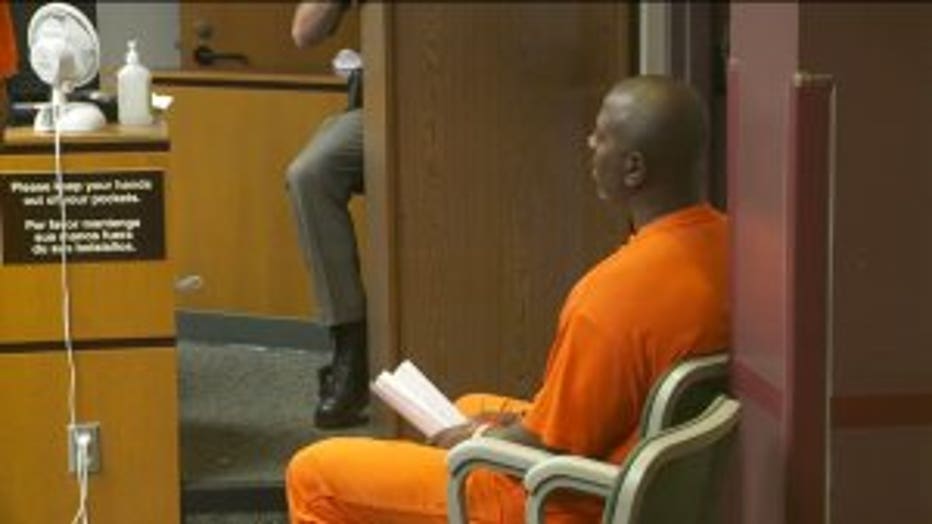 Thompson appeared in Waukesha County Court on Wednesday, November 29th. The prosecutor asked the court commissioner to set bond at $75,000. The commissioner noted Thompson has one previous drug conviction but it was in 1996, leading her to set a lower bail amount of $10,000. Elm Grove police say Thompson turned himself in at the police station on Wednesday. If convicted on all charges, he faces a maximum sentence of about 10 years in prison.