"Voters are benefitting:" How Wisconsin's primary election impacts the presidential race


MILWAUKEE -- For two weeks the five presidential candidates have swarmed Wisconsin, looking to gather as many voters as they can. On Tuesday, April 5th Wisconsin voters will have their say.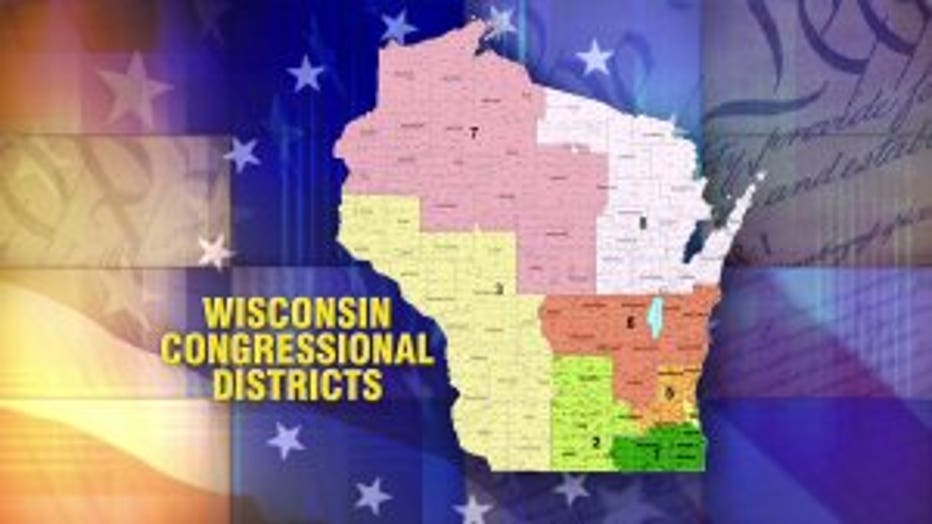 Often by the time our primary rolls around, there's already a presumptive nominee but that's not the case this year, both the Democratic and Republican races are going on hot and heavy and Wisconsin has been the focus these last two weeks.

"This is really unusual. We're really lucky and I think Wisconsin voters are benefiting from that," said UW-Milwaukee professor Mordecai Lee.

Whether you took a selfie or listened to a campaign speech, the presidential candidates have been working for your vote.

"Tuesday results are going to be based on congressional districts so it's almost like instead of there being one statewide race, there are eight races for each of the congressional districts," said Lee.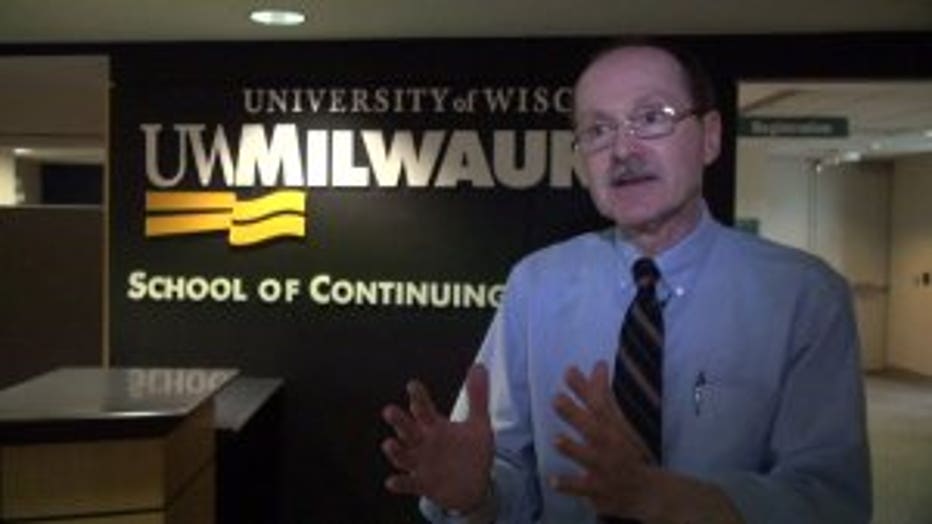 And that determines how many Wisconsin delegates each candidate gets. On the Democratic side, delegates are awarded proportionally.

"So in other words, somebody could lose a congressional district but still get some, a minority of those delegates from the congressional district," said Lee.

For the Republicans it's much more of a winner-take-all.

"Where most of the delegates will be awarded to the winner whether by congressional district or statewide," said Lee.

Of Wisconsin's 42 Republican delegates, 24 are allocated by congressional districts. The GOP's other 18 delegates come from 15 at large, and three members of the Republican national committee -- those go to the winner statewide.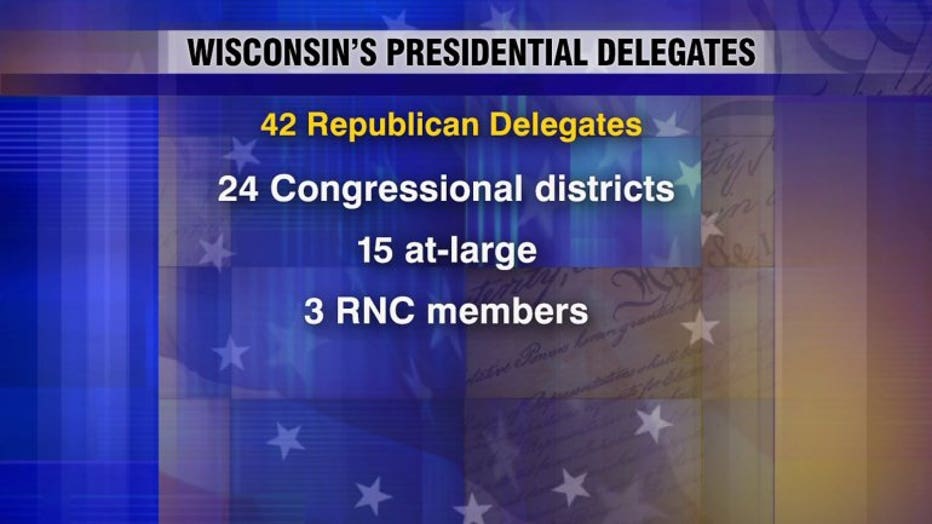 Wisconsin Democrats do things a bit differently. Of their 96 conventional delegates, 57 are allocated by congressional district, 29 go to the statewide winner and 10 are unbound "super delegates."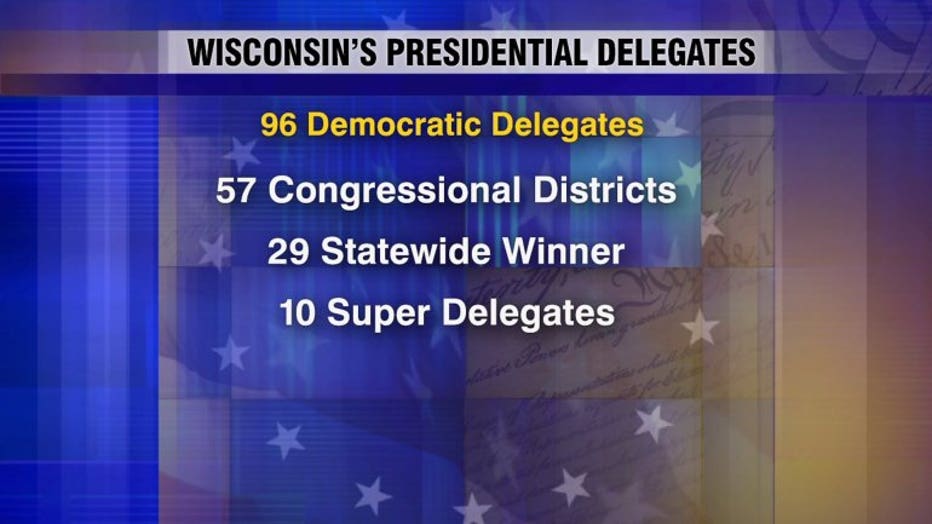 "I think when we start counting delegates, we're going to be looking for has Donald Trump increased his lead or has Ted Cruz caught up -- and similarly for the Democratic side, has Hillary Clinton expanded her lead or is Bernie Sanders closing the gap. That's going to be the interesting thing, that's going to tell us if the race is changing," said Lee.

Wisconsin is the only state to hold a primary this coming Tuesday -- so our results will have an impact.