'Vitally important:' 90 firefighters work with newest tools during annual 'Jaws of Life' extrication training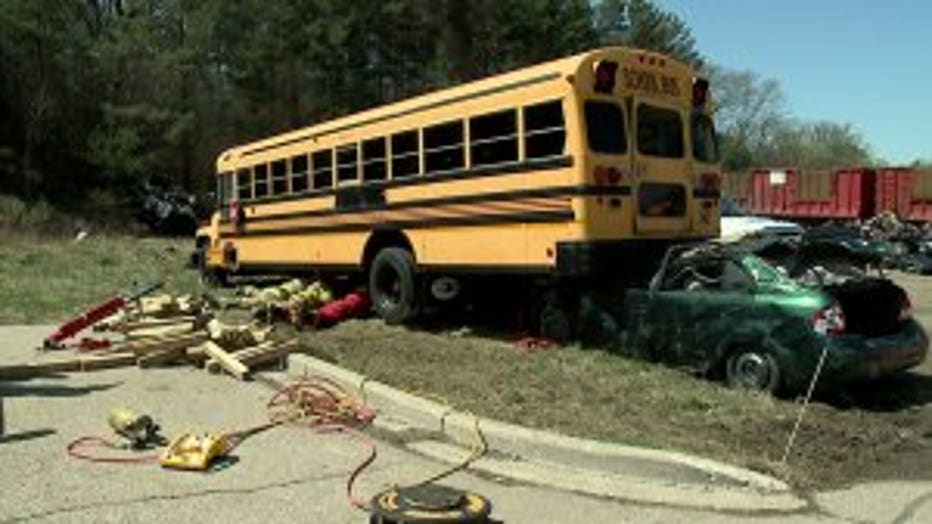 DELAFIELD -- In some of the most serious crashes, victims are trapped inside vehicles, and it's up to first responders to get them out safely; however, a lot more than expertise goes into tackling these tough situations.

On Sunday, May 6, various scenarios were simulated as part of 5 Alarm Fire and Safety Equipment's annual "Jaws of Life" training school.

"You got to control your emotions and your adrenaline. They have a plan for how to execute it, and in the real world, obviously, lives hang in the balance," said Peter Walker, Hartland Fire Department captain and 5 Alarm instructor.

"They get to experience two days of working with the latest up-to-date tools -- hand tools or hydraulic tools that are out there," said Gerry Fleisher, 5 Alarm president and owner.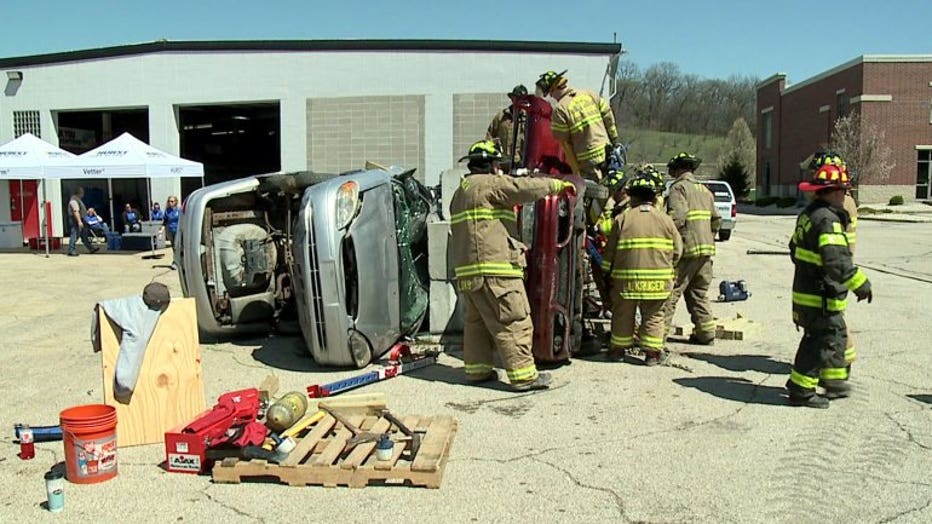 On any given day, these situations become very real for first responders.

"The severity never changes. When they have to do it, it really matters," said Walker.

Sunday, ninety firefighters from departments throughout the Midwest became certified in proper extrication techniques -- most of them working together for the first time.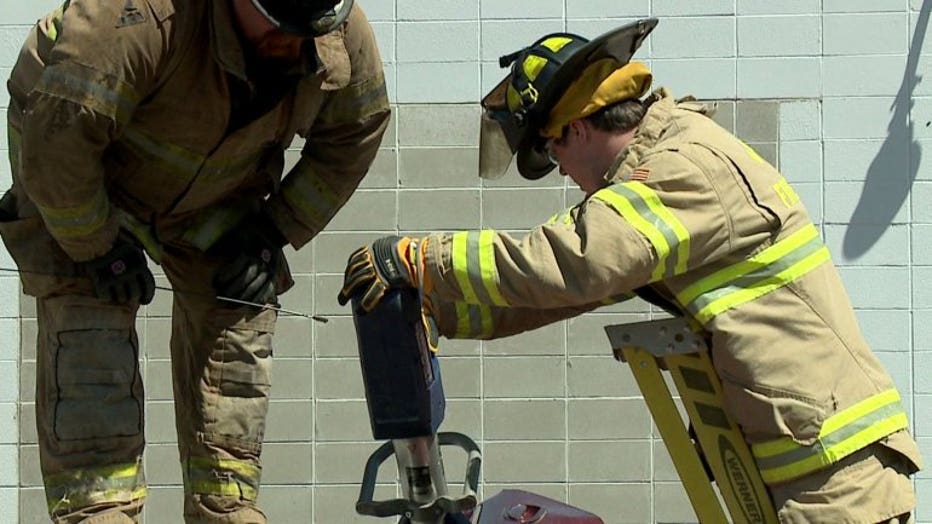 "The camaraderie that happens at an event like this is absolutely amazing to see," said Terry Lintonen, retired deputy chief with the Milwaukee Fire Department.

That teamwork plays a big role when it comes to training like this.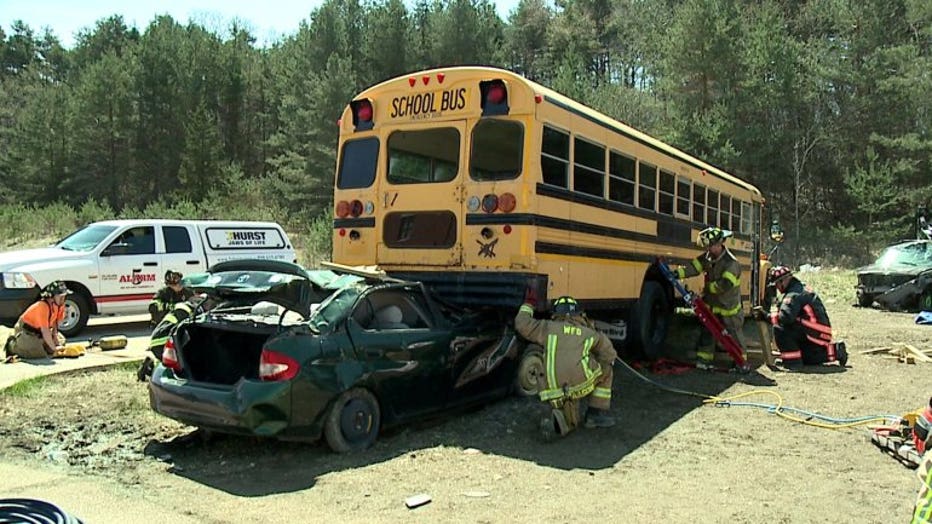 "That is so vitally important in the fire service because everything we do is based on the team concept. No one firefighter or rescuer does all of the work by themselves. They simply can't," said Lintonen.

From veterans and rookies to paid firefighters and volunteer crews, the goal is the same.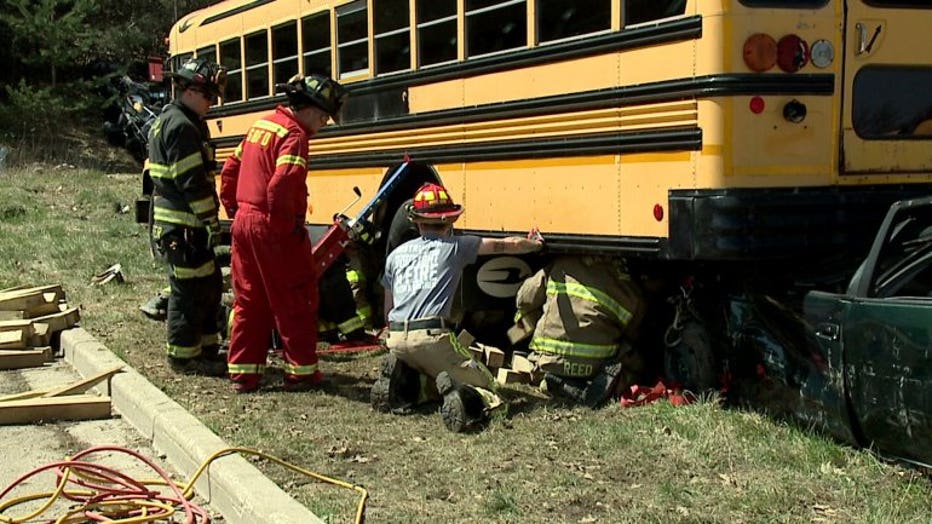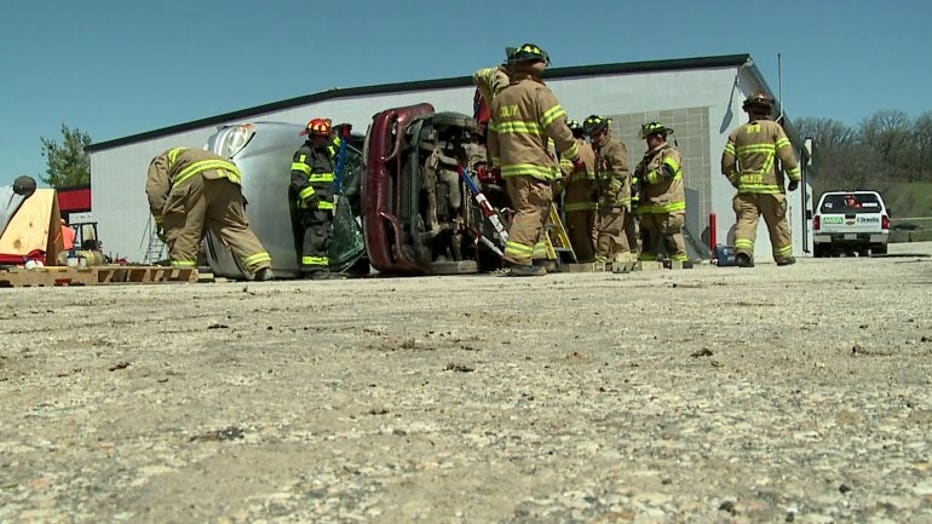 "No matter what department you come from, it's really a brother-sisterhood. It's all about getting it done safe," said Kelsey Halbach with the Chilton Fire Department.

In addition to the Jaws of Life training, 5 Alarm hosts other workshops throughout the year. CLICK HERE to learn more.