'Very thankful:' Business owner donates brand new trumpet to Army Reservist after Veterans Day theft


ELKHORN -- An Army reservist from Sun Prairie is making music again, after his beloved trumpet was stolen from his truck on Veterans Day.

As SSgt. Matt Miller walked out of his Glendale hotel after walking in a Veterans Day parade, he discovered one of his most beloved possessions was gone. His truck windows were smashed, with glass laying on the ground. His vehicle was emptied.

"Noticed that the first thing gone was my trumpet," said Miller.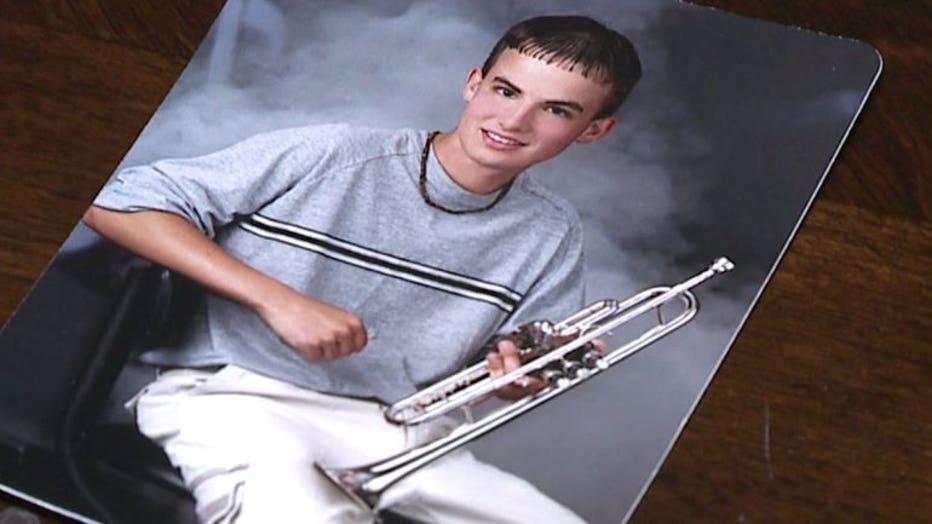 He scoured pawn shops and websites, trying to find the instrument he owned for more than 20 years, but came up empty. That's where Brett Getzen, president of Getzen Co. in Elkhorn, stepped in.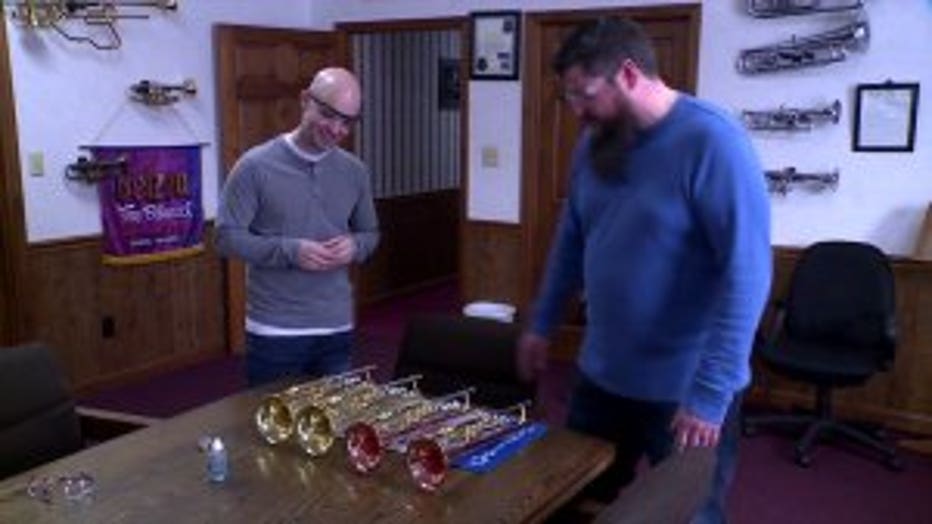 Matt Miller and Brett Getzen


"So there is two of each model to choose from. He will actually be the first person in the world to own one of these," said Getzen.

At Getzen Co., Miller was able to test a brand new trumpet to take home, at the facility where instruments are made. Getzen gave Miller the first new trumpet off the company's special 80th anniversary line.

"A lot of gratitude. Very thankful for the offer. Once in a lifetime, or more than once in a lifetime that this would happen," said Miller.

His parents gave him the trumpet as a gift in high school. It had been with him through everything -- including his time serving in Iraq.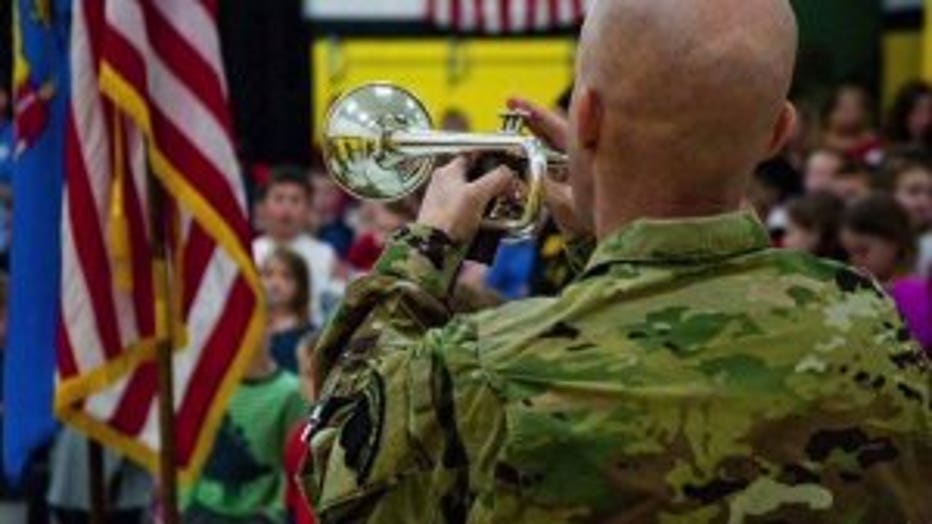 "A number of military funerals I've played that," said Ssgt. Miller. "All the experiences you have, the good and bad things you go through with a horn, you can't describe the sentimental value that goes along with that."

"It was a very heartbreaking story to see Matt's trumpet get stolen on Veterans Day, which was the worst part about it. I know personally, trumpets aren't just things. There is an emotional bond to them. They still have every one that I have ever owned, which is quite a few," said Getzen.

Getzen gave Miller a brand new horn, valued at around $3,000.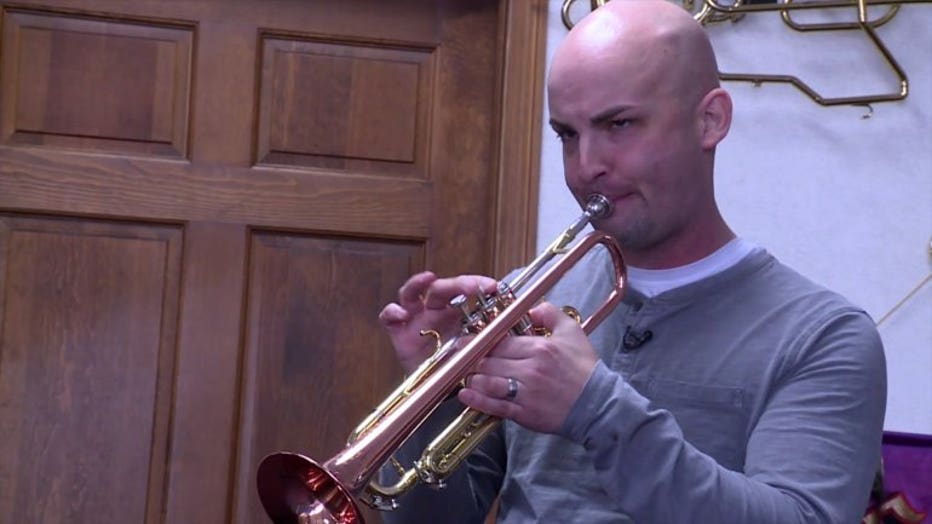 "Just as a way of thanking him for service. I just wanted to reach out and make sure he had another trumpet to replace that one," said Getzen.

"I opened it up -- I didn't even want to touch it. It looked beautiful. I don't even want to get fingerprints. It looks awesome," said Miller.

"Compared to the sacrifices he's made, it's nothing," said Getzen.

Miller said he re-enlisted in the United States Army Reserve this summer for at least another four years. He said he plans to continue playing the trumpet in the Army Band.