'Very proud of him:' Brookfield native stands guard with military at Capitol Rotunda


MILWAUKEE -- As former President George H.W. Bush lies in state at the Capitol Rotunda, members of the U.S. Armed Forces stand guard over him -- including two Marines from southeast Wisconsin.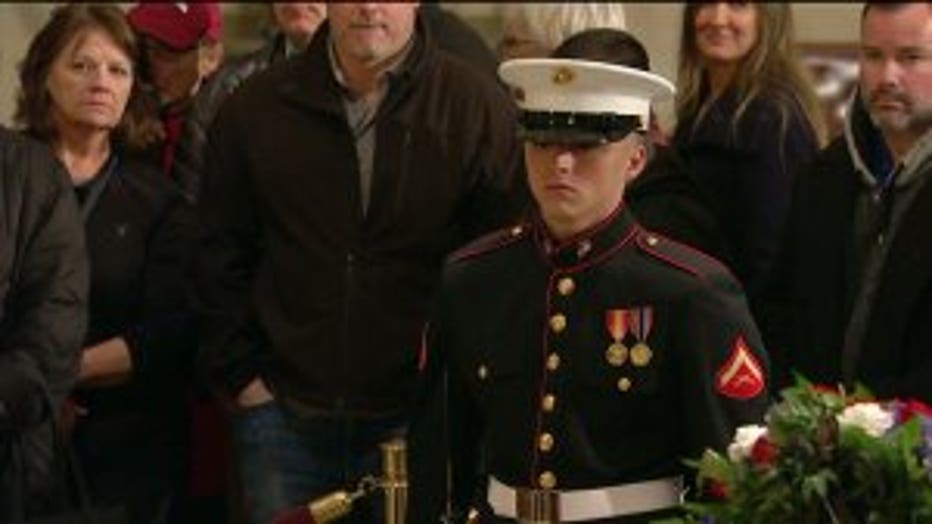 Lance Corporal Casey Schuetz


Marine Casey Schuetz is a 2017 Brookfield Central High School graduate. Pictures of him are not in short supply. But to see video of him standing guard over the late president is something his family will never forget.

"I don't know he realized at first what kind of a big deal this would be and what kind of an honor this would be. But, but I think he has that understanding now," said Bruce Schuetz, Casey's father.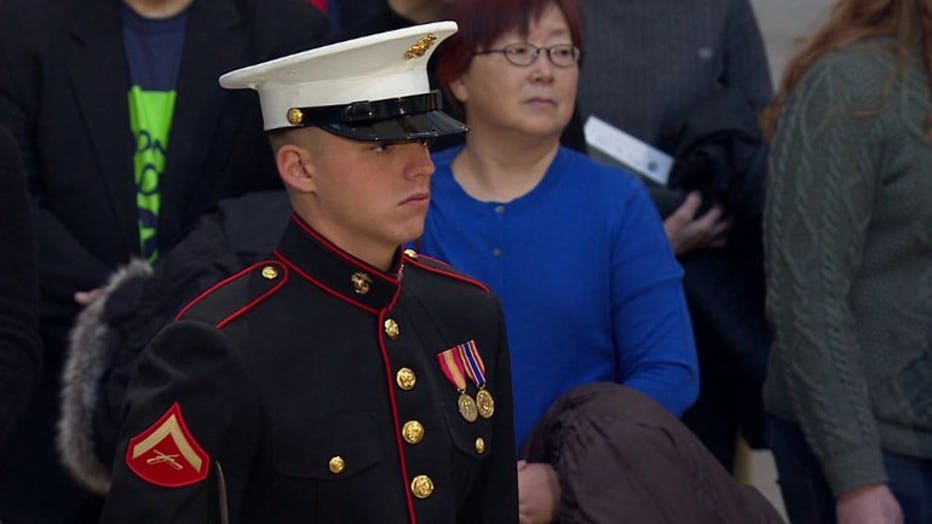 Lance Corporal Casey Schuetz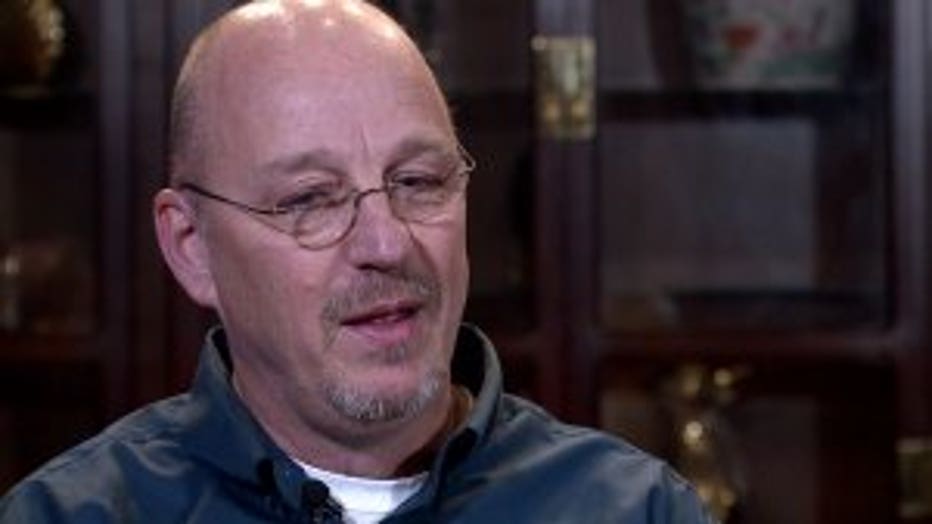 Since Monday evening, Lance Corporal Casey Schuetz has been one of ten Marines assisting members of the other military branches in standing guard. Schuetz's parents and community have been watching closely.

"He actually did see the tweet from his high school which made him pretty proud," Bruce Schuetz said.

On Monday, Schuetz's alma mater, Brookfield Central, tweeted out its support.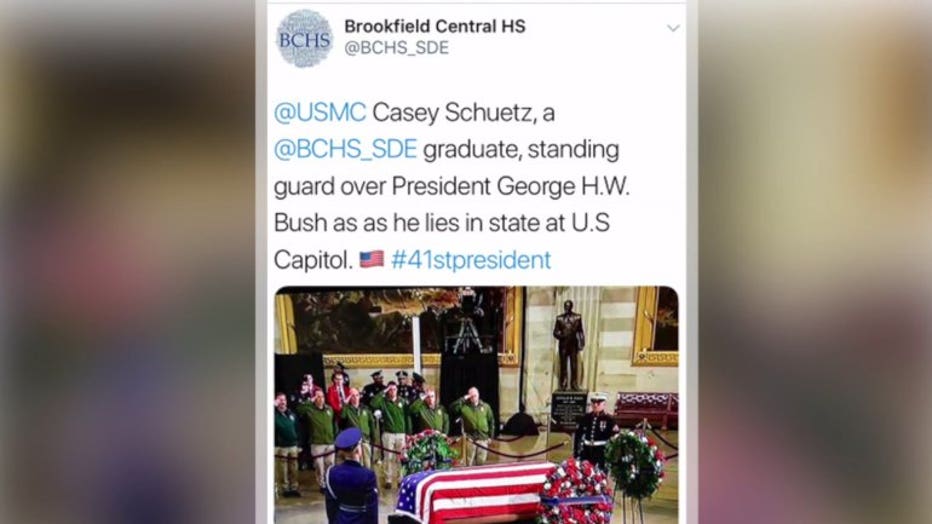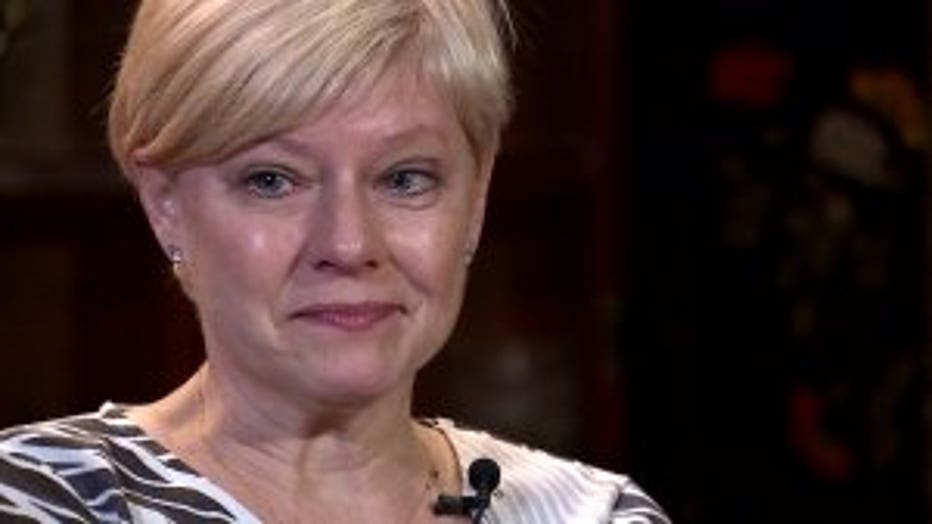 "We've been, we've been so proud of Casey -- everything that he's done in Washington. And this was just a culmination of just everything," said Jill Schuetz, Casey's mother.

The 2017 Brookfield Central graduate completed boot camp in San Diego -- which is where he met Racine native Oscar Selbera, who is also standing guard at the Capitol Rotunda.

"So imagine that they were in boot camp in San Diego together, both of them were selected for the 8th, and in Washington D.C. -- and now both of them are guarding our president," Jill Schuetz said.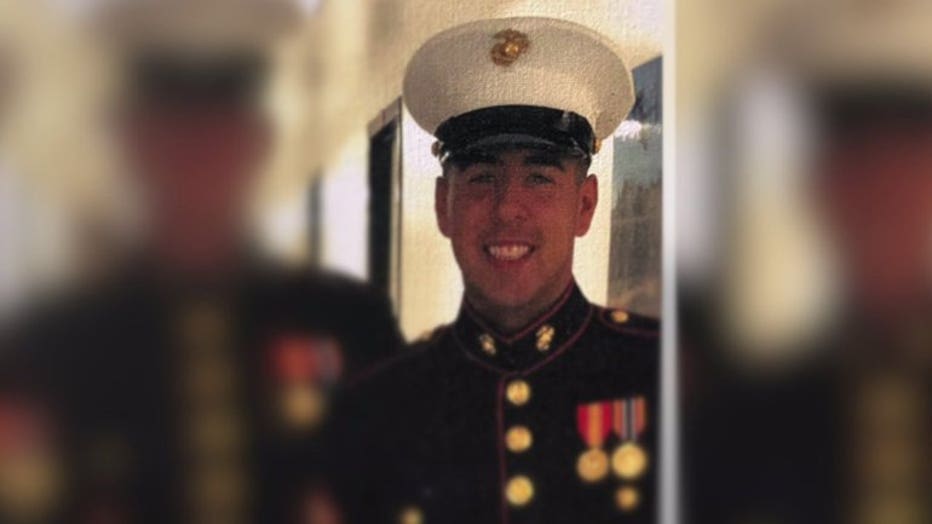 The Wisconsin natives will stand guard until the body of the late president is returned to Houston.

"All these emotions just washed over us and we are very proud of him," Jill Schuetz said.