'Very delicate, time-consuming:' Iconic crosses, domes on south side church removed for restoration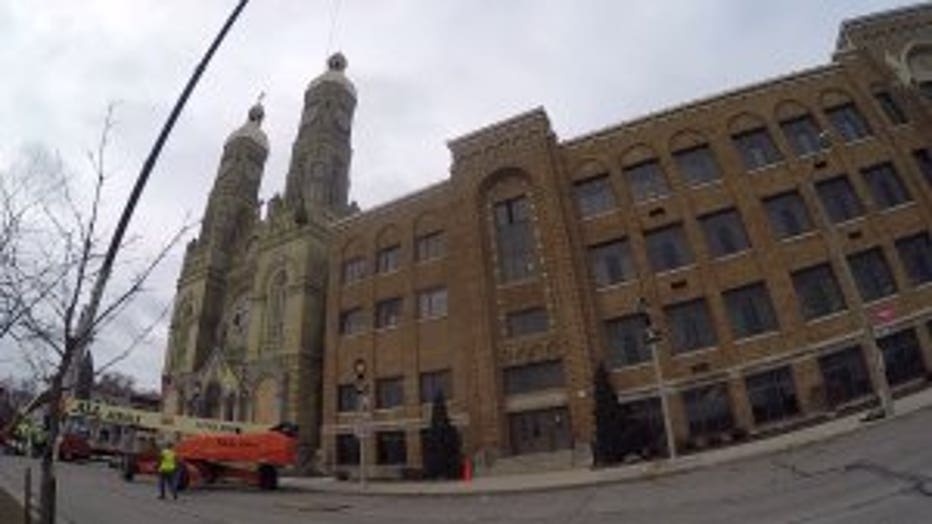 MILWAUKEE -- After five years of fundraising and planning, the process of removing the iconic crosses and domes at St. Stanislaus Church for restoration began Wednesday, Dec. 5.

"They were copper in 1872, and then in 1962, they made them aluminum and put gold leaf on them," said Jeff Keller, foreman.

The project was made possible by donors.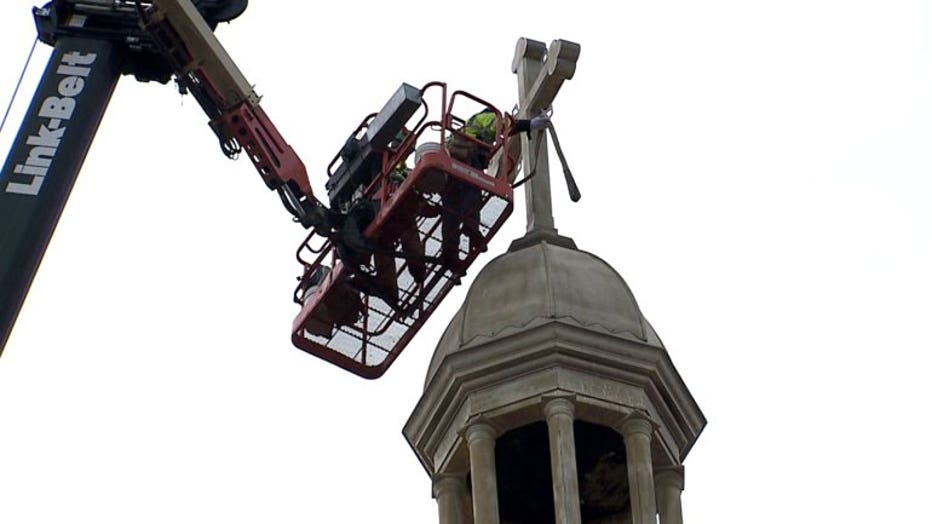 "Because of a lot of prayer and a lot of generous donation, we've been able to go ahead and restore them to how they were in 1872," said George Baird, St. Stanislaus clerical oblate.

On Wednesday morning, a crane went up to take the iconic crosses and domes down.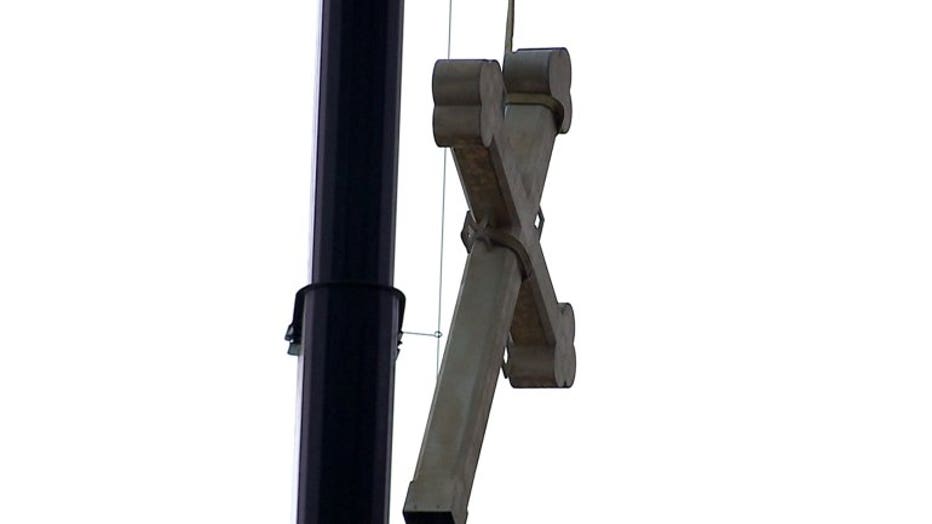 "Very delicate and very time-consuming. One today and one tomorrow," said Keller.

"They are going to remove them the same way we put them up back in 1962, where they had a crane lift the completed domes and set them into place -- so we are going to do the reverse," said Baird.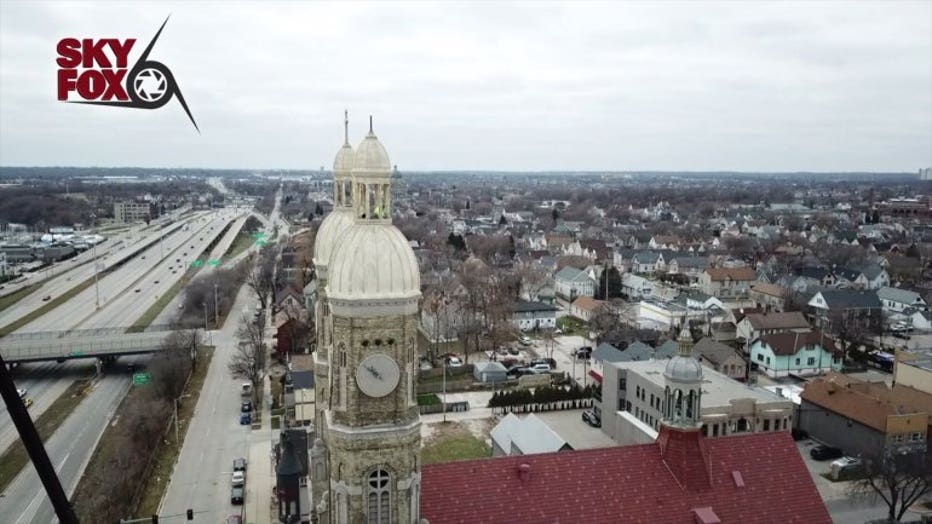 Members of a roofing company were hoisted to the upper dome and secured the cross as Baird watched from below.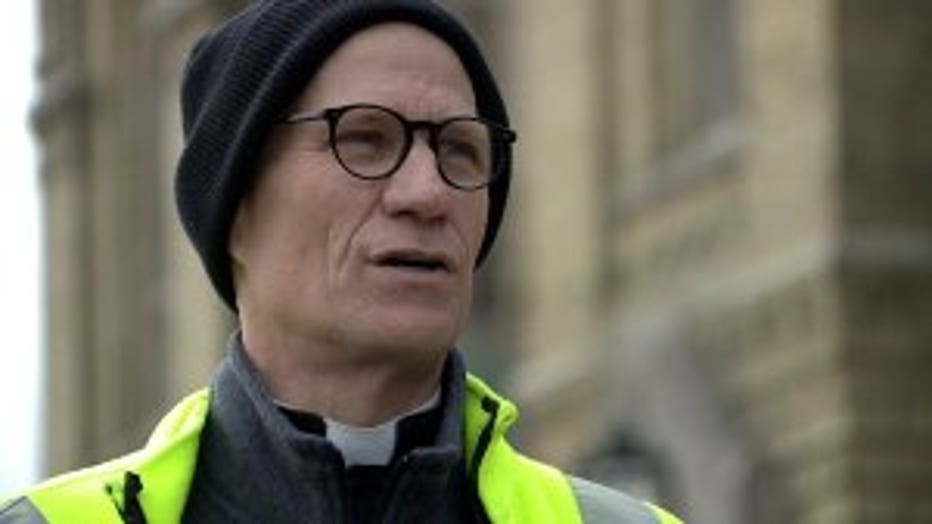 "It's really cool," Baird said.

Shortly before 11 a.m., the first cross was removed. Over the coming months, the aluminum crosses and domes will be restored with a copper finish and reinstalled.

"The copper will just be as wonderful as the golden domes were," said Baird.

As the first cross was lowered to the ground on Wednesday, the director of the church arrived.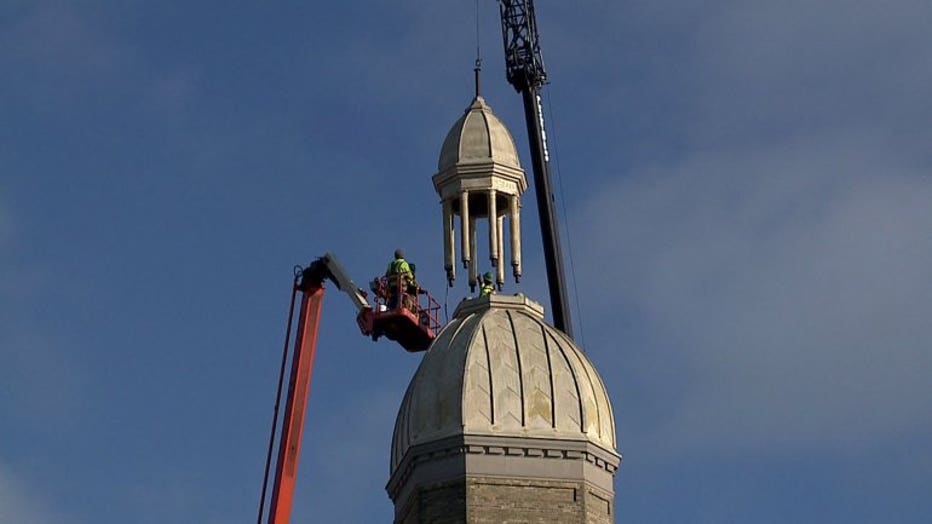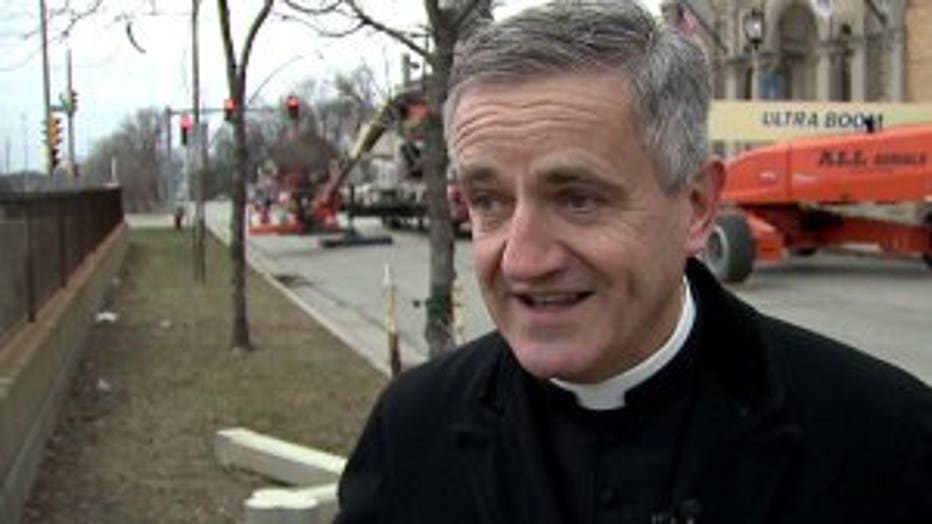 "Five years ago, we thought that it was a nice goal, a nice target, but difficult to attain it and now here we are," said Benoit Jayr, priest.

More than three hours after the cross came down, the first dome was gently lifted away from the church.

"Very grateful to divine providence to be able to do this big restoration," said Jayr.

The second cross and dome will be removed on Thursday, Dec. 6. It may take until next summer before the refurbished domes are placed back on top of the church.