UW-Whitewater student defends himself after 'act of ignorance' on campus: "I was sick!"


WHITEWATER -- A University of Wisconsin-Whitewater student is defending himself, and his campus. He says he is the subject of an act of ignorance that happened on campus on March 1st. This, after two recent incidents on campus with racial undertones.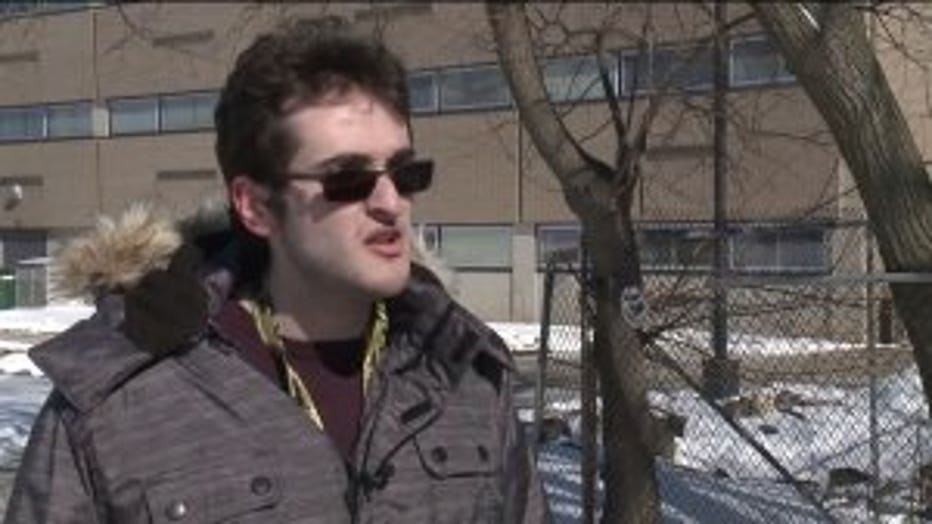 Shaun Raymond, a sophomore at UW-Whitewater, said last winter, he tried to get around campus unassisted, despite being affected by cerebral palsy. He ended up falling, and so this winter, he has borrowed a wheelchair in an effort to reduce his risk of falling.

Despite the wheelchair, Raymond has still gotten hurt this winter -- though not physically.

"When I saw it, my gut felt like it fell out of my body. I was sick!" Raymond said of video posted to social media on Tuesday, March 1st.

On Tuesday, as Raymond was leaving a dining hall...

"The sidewalk wasn`t plowed, and I was trying to get over this hump of snow, and I got stuck," Raymond said.

So Raymond got up and out of the wheelchair and pushed it forward.

"I was able to use my momentum to get it to where I needed to go," Raymond said.

When he saw video posted to social media, he recorded it and posted the clip on his Facebook page. He said he was compelled to speak up when reading comments.




"People saying, 'well, I would`ve helped him, but he got up and walked.' Some people have invisible disabilities that you don`t see. It may seem like they don`t need your help, but they could be in a lot worse situation than you realize," Raymond said.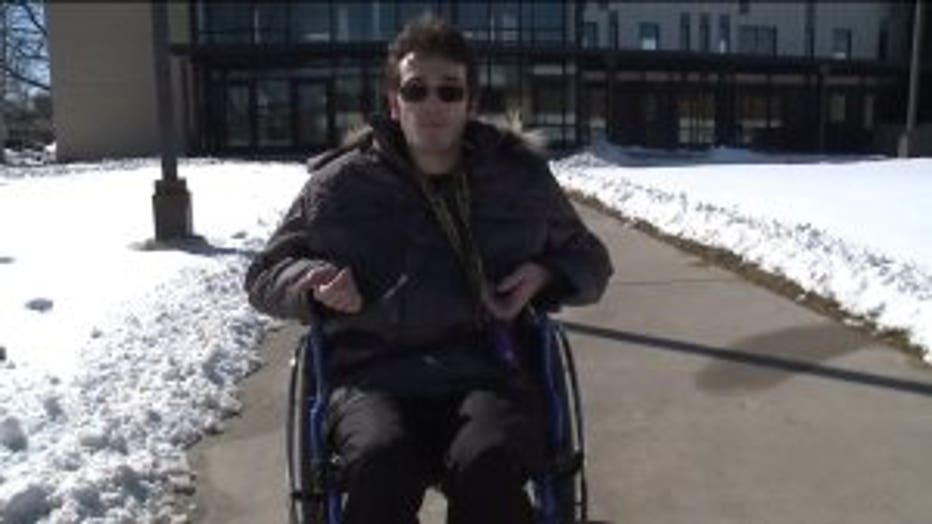 Raymond said he was also speaking up on behalf of UW-Whitewater, which could be unfairly receiving a bad rap in light of this incident, and recent incidents with racial undertones on campus.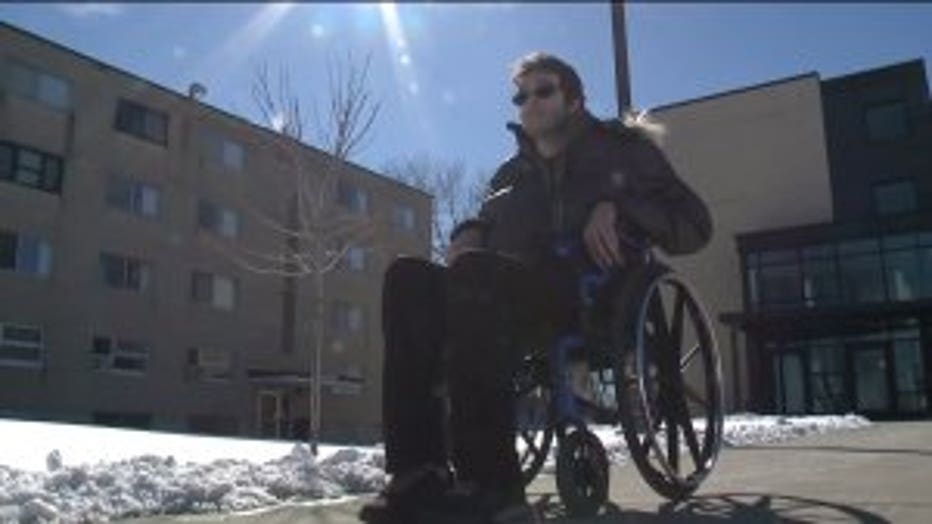 "They want to help people with disabilities, and people with different cultural backgrounds. They do a lot to help minority students, and the actions of ignorant people that have gone on in the last couple of weeks really hurt the mission of this campus," Raymond said.

UW-Whitewater has a "campus culture working group," which is organized to address issues and incidents like this.

Raymond said he met with the dean of students on Wednesday, March 2nd and he said he was encouraged to participate in that group.

Race was the topic of discussion on February 23rd at UW-Whitewater, during a two-hour meeting labeled as an "action forum."

The meeting came after two high-profile incidents.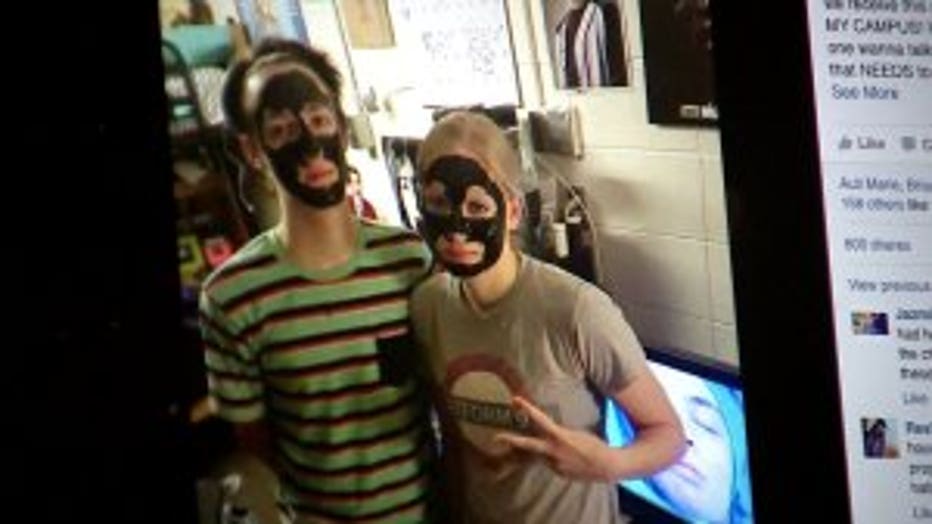 First -- a photo posted to social media that showed two students wearing cosmetic masks. Some felt it looked as though the students were wearing blackface.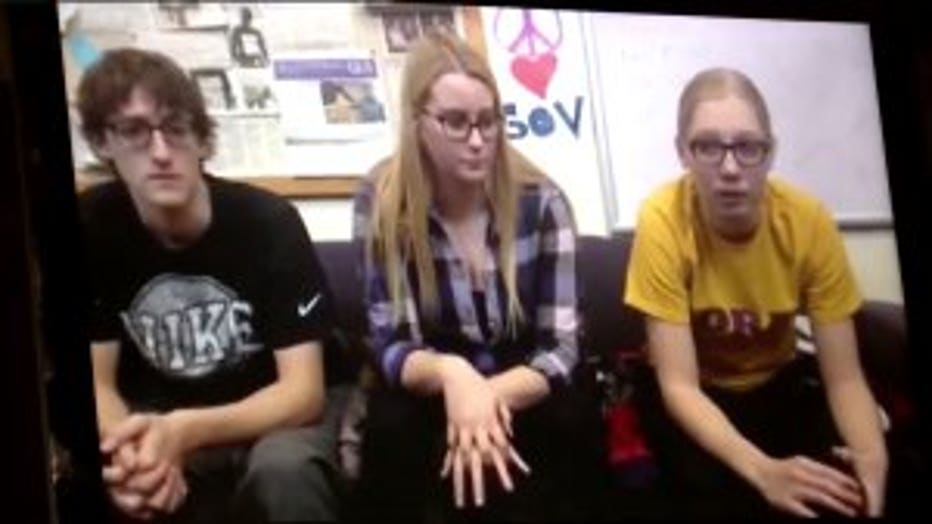 UW-Whitewater: Students seen in cosmetic masks apologize in video


The students involved denied that was their intent in a recorded video apology.

"I don`t know the intent, why it was put on, but at the end of the day, it was offensive when it did happen," Shalia Morgan, a student at UW-Whitewater said.

The other incident involved two female students seen in a video repeatedly using the "N word."

Some students said they feel the best way to handle incidents like this would be mandatory classes, as well as face-to-face meetings with those who are offended.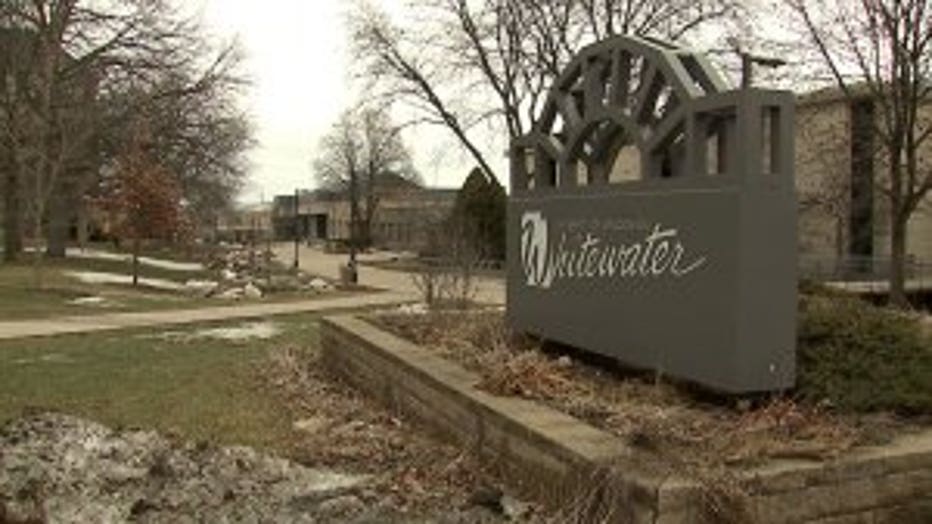 University of Wisconsin-Whitewater


"It shouldn`t be 'I`m scared to say this' and 'she`s scared to say this' or 'he`s scared to say this' because we`re scared to offend each other -- because we have to make people uncomfortable for change to come. If we sit here and babysit everyone`s feelings, nothing will ever be resolved," Morgan said.

School officials said they would review the suggestions made during the meeting, which could lead to future policy changes on campus.

School officials said the students seen in the photo and video wouldn't face formal discipline.