USS Franklin survivors reunite more than 70 years after deadly attacks


MILWAUKEE -- It was one of the greatest naval disasters in history. Many of those who survived are no longer with us, but those that were on board the USS Franklin and lived to tell about it, were in Milwaukee for a special reunion on Friday, July 17th.

"I don't know how deep but I remember it was dark dark dark," said Curtiss Hensel, survived the attack on USS Franklin.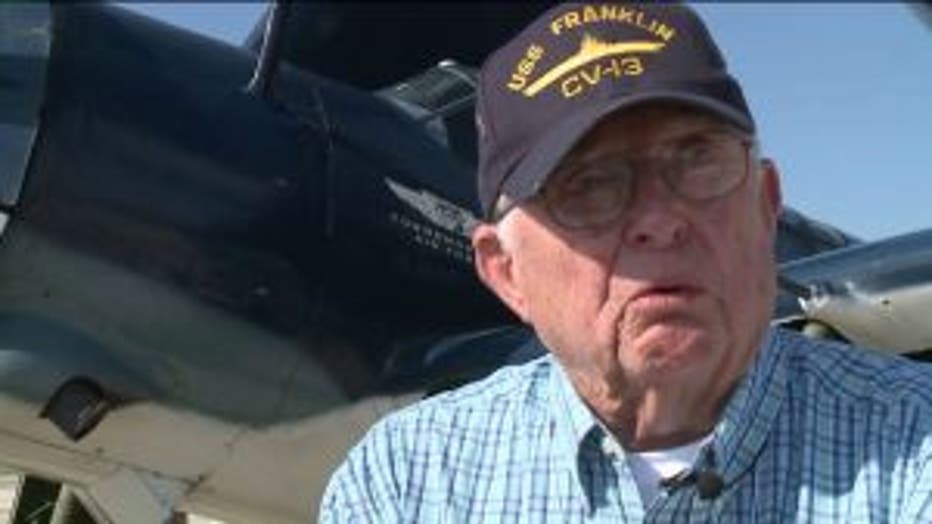 March 19th, 1945 John Hensel is catapulted deep into Japanese enemy waters.

"I woke up, I happened to see the glitter of the surface," said Hensel.

Hensel survived an attack on the USS Franklin by a Japanese plane.

"I had several layers of clothes on," Hensel said.

Two bombs hit the aircraft carrier.

"The air gave me a lot of buoyancy, lifted me up, helped me get up," said Hensel.

The Franklin is often called "The Ship That Wouldn't Die" -- but many of the crew did. Of 3,448 men, 724 died and 265 were wounded.

"Every day, I got the burns on my hands constant reminder," said Hensel.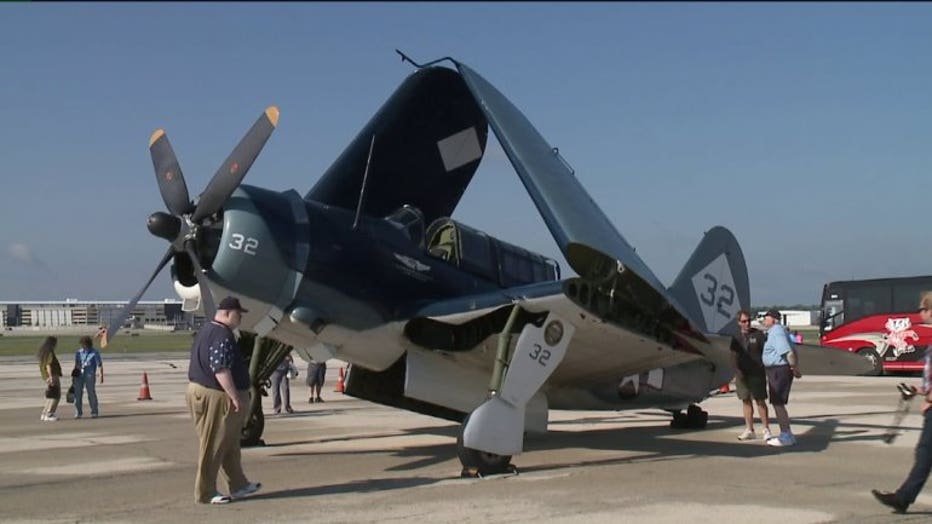 USS Franklin survivors reunite more than 70 years after deadly attacks


He's one of eight survivors reuniting now in front of a plane. One of the last remaining examples of the Curtiss Helldivers carried by the USS Franklin and it holds a special meaning for Hensel -- he was on one of those planes.

More than 70 years later, Hensel takes it all in with his daughter by his side and taken back to the memories of that deadly day.

"I think about what it would have been like if I...you know," said Hensel.

He knows he had a lot to live for.

"I have six children, three boys and three girls. I got 15 grandchildren and I got six great grandchildren so we have quite a group," Hensel said.

This reunion is a time to share stories and remember selfless heroes.

The USS Franklin crew also held a memorial at the Milwaukee County War Memorial Center.