Urban wildlife tracker says 'lion' is probably a wild cat: "Looks like a female African lion"


MILWAUKEE -- An MPD spokesman says police took a total of 14 calls regarding the possible lion in Milwaukee this weekend (Friday, Saturday and Sunday). But so far, with the exception of a call that came in on Saturday, July 25th regarding a lion sighting near 30th and Fairmount -- the animal hasn't been found.

Everyone has their eyes peeled for the possible Milwaukee lion -- including a Wisconsin native who now lives in Florida who was back in town this weekend.

He was in town for vacation -- but spent most of that vacation looking for the possible "big cat" in Milwaukee.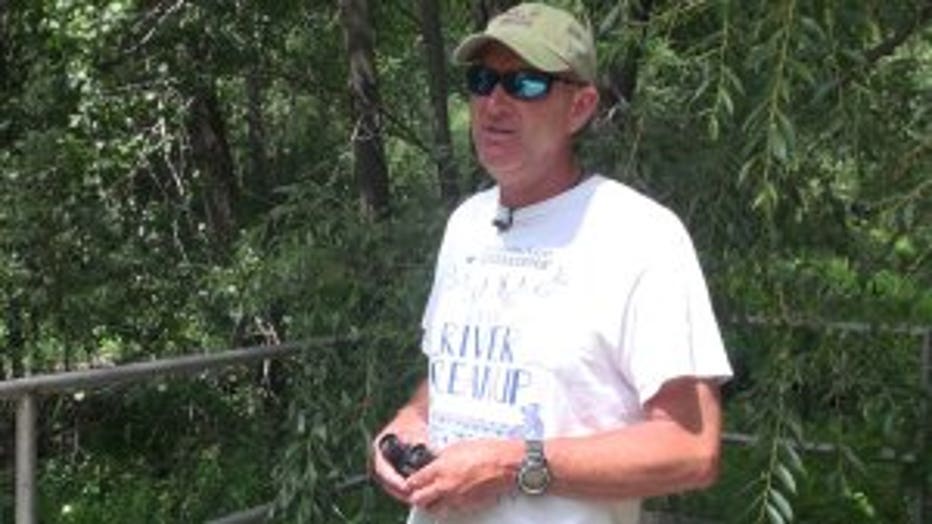 Kurt Zuelsdorf is an urban wildlife tracker. He grew up on the Horicon Marsh, and says tracking wildlife is his passion.

In Florida, Zuelsdorf works to track coyotes. He visits friends and family members in Milwaukee once a month. This past weekend he spent hours looking at the sky during Milwaukee's Air & Water Show.

"Which was just fantastic. It`s the best one I`ve ever seen," Zuelsdorf said.

But Zuelsdorf also spent hours this weekend looking at the ground.

"I have got about -- my clock is ticking. I`ve got about six hours left to see if I might get an eye on him," Zuelsdorf said.

Zuelsdorf walked the Milwaukee River bottoms for hours.

"I`ve probably covered about 12 miles," Zuelsdorf said.

He believes the 'Milwaukee lion' is a wild cat.

"By the looks of the video we saw that everyone`s been looking at -- it kind of looks like a female African lion," Zuelsdorf said.




Zuelsdorf says it's no surprise to him that a possible lion is in Milwaukee.

"Over the past several years, cougars have been pressing further to the east. Just a couple years ago they had two documented sightings in northern Wisconsin," Zuelsdorf said.

Zuelsdorf believes the cat is moving north -- saying it's likely five or eight miles north of 31st and Cameron -- the last area it was seen.

"They can move at 25 to 30 miles-per-hour," Zuelsdorf said.

Zuelsdorf said the possible Milwaukee lion will be tough to find in the thick vegetation.

"They`re only knee high at the shoulders -- so if their head is down moving through short grass, you`re not going to see him," Zuelsdorf said.

Zuelsdorf says we may never see the animal again in Milwaukee.

"It`s possible he can move through here in just a couple of days and he could have been doing this for years -- making a spring run down here for the fawns and the deer and then back up and out somewhere," Zuelsdorf said.

Zuelsdorf says whether the animal is still in Milwaukee or not -- he says it's a sign of what he believes will continue to happen as more wildlife move east. He says large cats play a crucial role in the ecosystem by taking out the weaker animals and cleaning up the environment. He adds that humans may need to begin to learn to live with urban animals.