Unusual dryer fire prompts investigation into whether it's 'something that you, the homeowner, can clean'



WAUWATOSA — More than two months after a fire in a Wauwatosa home, the basement was still in shambles.

"We're well over the $100,000 mark in damage to the house," explained Adam Zinda of Paul Davis Restoration.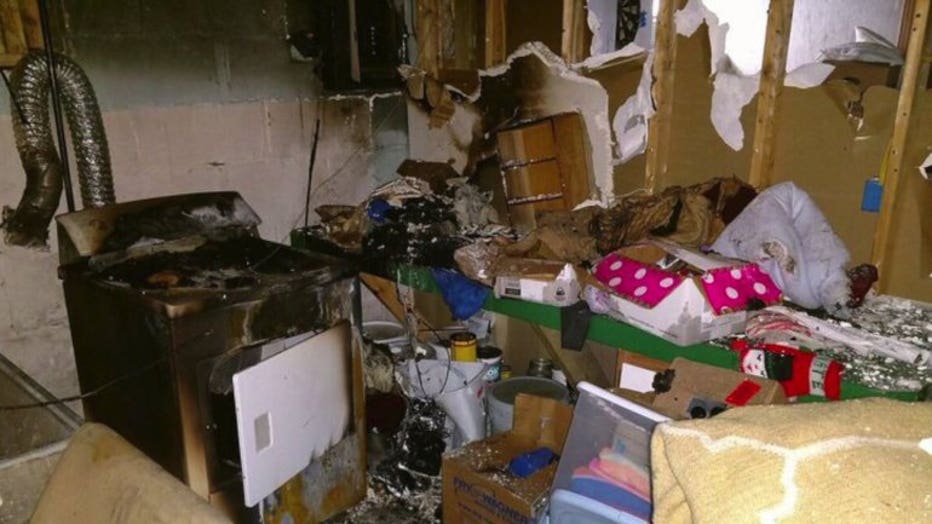 Zinda had to wait for insurance investigators to clear the scene before he could start tearing out walls and floors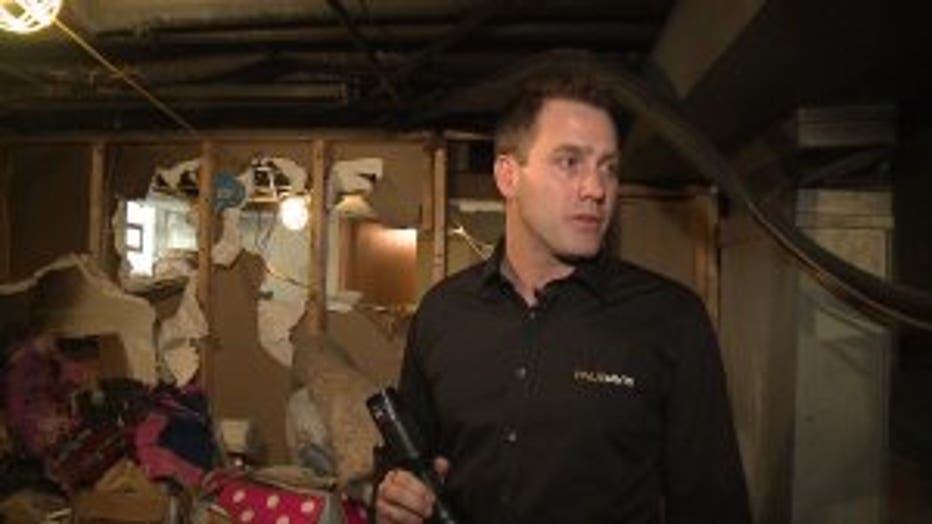 Adam Zinda, Paul Davis Restoration


damaged by soot throughout the house. 

"If  weren't home, I think you would have had a lot more structural damage to the joist," Zinda revealed.

A fire investigation report says a renter noticed smoke "coming from the dryer…which was running and full of clothes."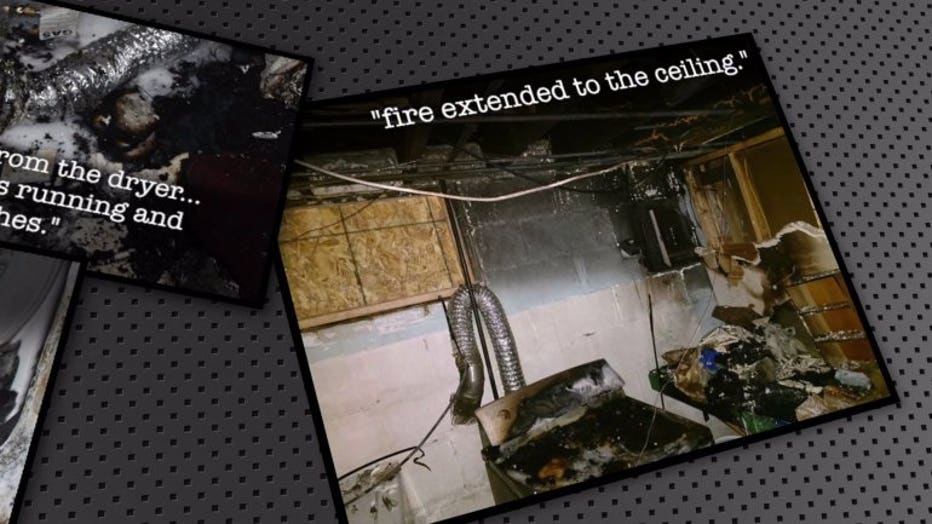 The report goes on to say responding firefighters found clothes in the dryer " had been burnt" and "fire extending to the ceiling."

"The origin was right at the dryer," explained Battalion Chief Robert Randow of the Wauwatosa Fire Department.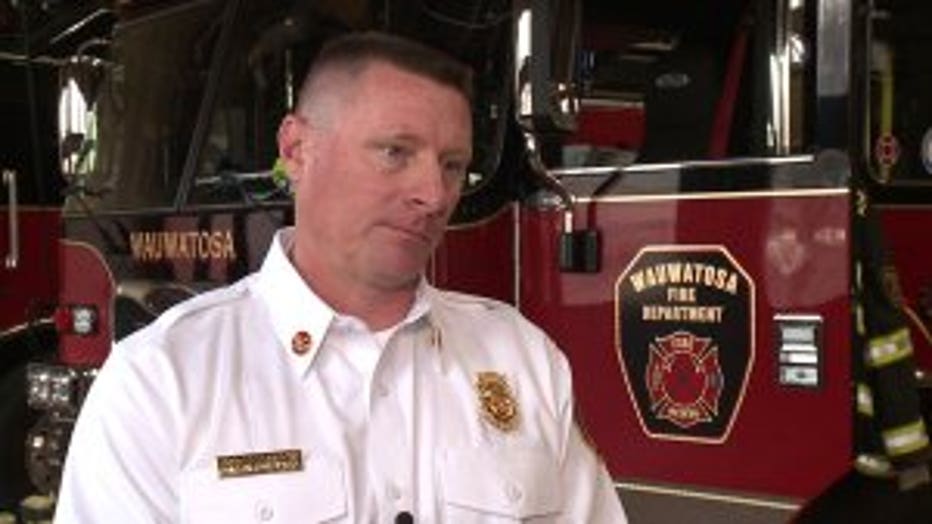 Battalion Chief Robert Randow, Wauwatosa Fire Department


Randow says when it comes to dryer fires, often a full lint tap or dryer vent is to blame. Or, a dryer that has been overloaded.

"Across the United States only 2,900 dryer fires happen a year on average, but they do a lot of damage," Randow said.

But this case may not fit the normal cycle.

Investigators are looking into whether the fire was caused by lint built up inside the dryer cabinet itself.

"It's not something that you, the homeowner, can clean the lint. It's not negligence that way. It's negligence on the appliance itself," Zinda said.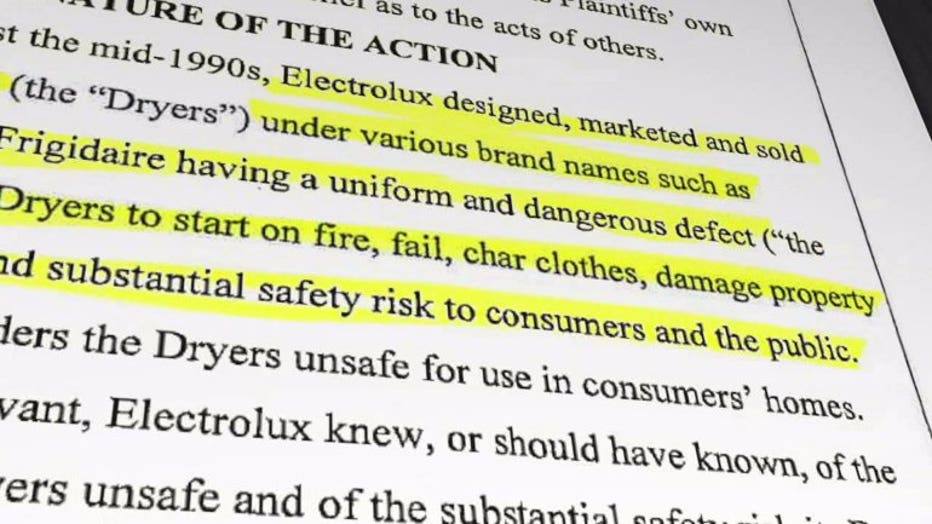 Zinda says that's what investigators are trying to find out.

The owners bought the Frigidaire dryer in 2007 from Colder's Furniture and Appliance. Frigidaire is a subsidiary of Electrolux.

Electrolux tells FOX6's Contact 6 the appliance was included in a 2014 class action lawsuit that claimed some dryers had defects that allowed lint to build up and cause fires.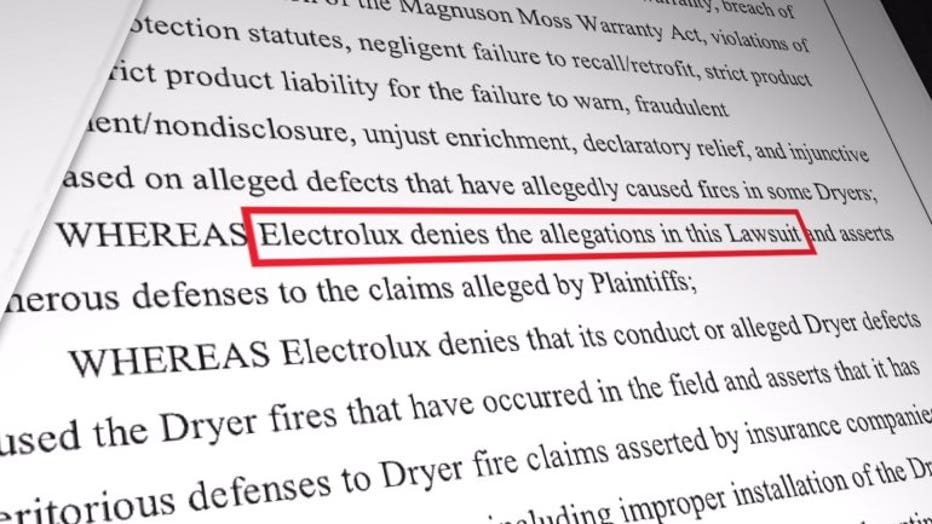 Electrolux settled the lawsuit without admitting fault and time has long since passed to file a claim.

"No recalls have been on this unit yet, I think there`s further investigation that`s going to be done," Zinda said.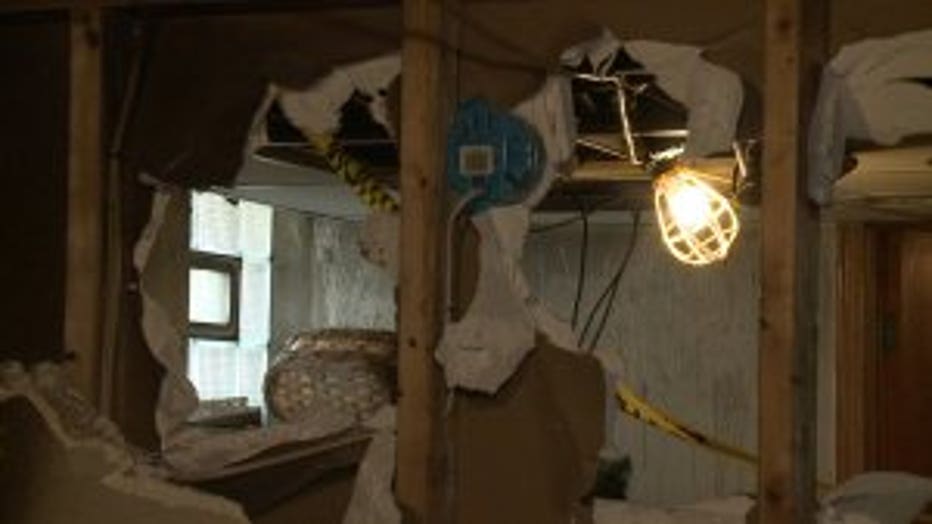 Electrolux sent Contact 6 a statement saying, "Electrolux-manufactured ball hitch dyers are safe when installed, maintained, and operated according to the dryer's use and care guide."

Zinda says it's important to know if any of your appliances are recalled or included in a class action lawsuit.

"Get on the web, check, check all your appliances," Zinda recommended.

Zinda says, in this case, the damage could have been worse had someone not smelled smoke.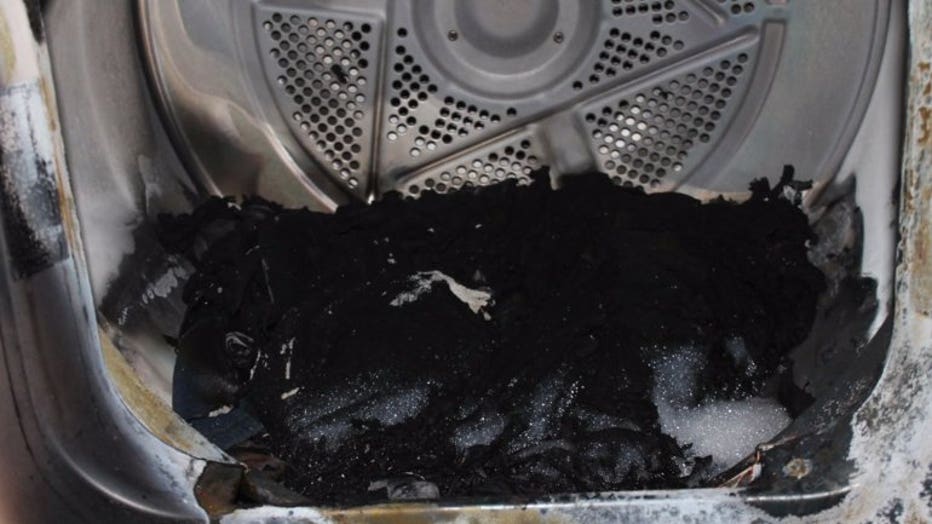 "It is best to run a dryer when you are home," Zinda advised.

Electrolux is currently being sued by Allstate Insurance, which claims some ball hitch dryers contain defects that can lead to fires.

For now, the Wauwatosa dryer is at an Illinois lab, awaiting a test that should determine the official cause of the fire.