University of Phoenix under fire by federal government after deceptive marketing tactics


MENASHA (WITI) — The University of Phoenix is under fire again -- this time by the federal government. The Federal Trade Commission is now investigating whether the for-profit school has engaged in deceptive marketing tactics.

This federal probe comes after a FOX6 Investigation revealed that the university admitted to misleading a Wisconsin student enrolled in the university's Bachelor of Science and Human Services online degree program.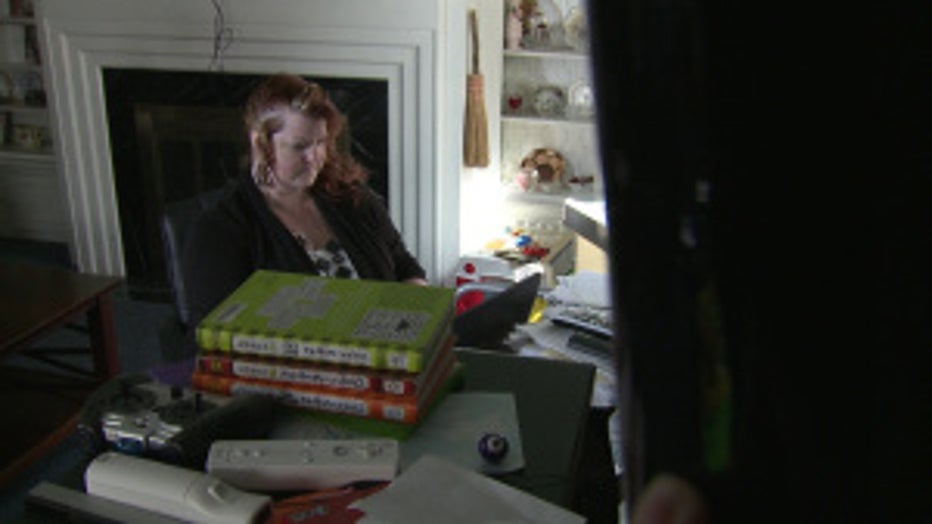 Penny Schoenke, a single-mom from Menasha, Wis., says she enrolled in the program after academic counselors told her the degree was basically the same thing as a degree in social work with some "minute differences." A FOX6 investigation prompted university officials to review phone calls and emails with the student. After completing that review, university officials wrote Schoenke an email, detailing concerns that university representatives had "inappropriately characterized likely career outcomes."

University officials wrote, "we sincerely regret this occurred," and promised to "remedy this unfortunate situation."

Schoenke has agreed to a private financial settlement, but students around the country say they fear this is just the tip of the iceberg, especially as for-profit institutions like the University of Phoenix continue to dodge bullets about the cost and value of their degrees.

"They misled me the entire way," says Theresa Nolan, a student from Missouri, who also recently accepted a financial settlement.

"I've just wasted years and money and thousands of dollars on nothing," says Michelle Siebert, an Army wife currently living in Texas.

The FOX6 Investigators have interviewed University of Phoenix students around the country who fear they, too, were misled by academic advisers and recruiters. University officials are still looking into many of their cases.

Schoenke thought she was enrolled in a program that would enable her to become a licensed social worker in the state of Wisconsin upon graduation. But $30,000 in student loans later, she started getting suspicious. Schoenke, required to do an internship as part of her degree program, kept getting turned away by potential employers who told her that she wasn't enrolled in an accredited social work degree program.

When she confronted academic counselors about her concerns, they consistently tried to allay her fears. Other students say they encountered the same problems -- many of them finding out they can't get internships or jobs in social work.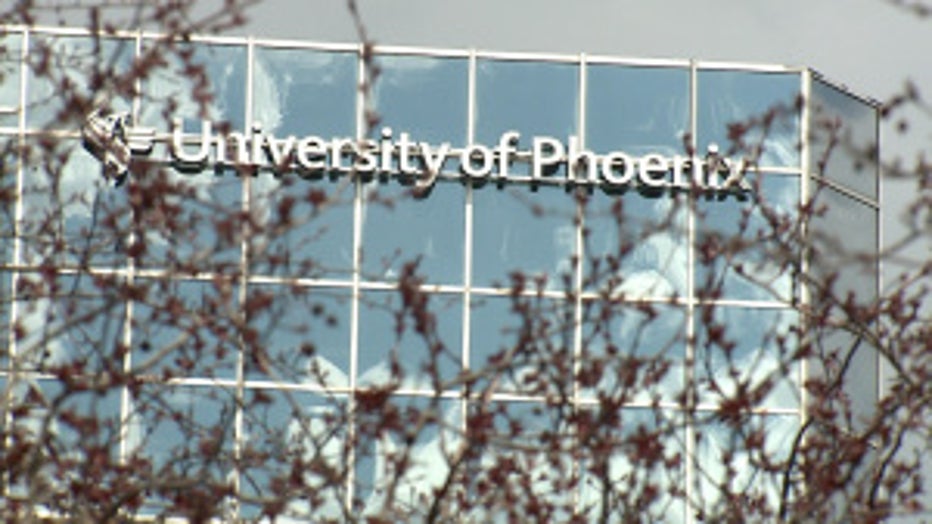 The University of Phoenix is not accredited by the Council on Social Work Education.


"I was shocked to find out that there was an accrediting agency for social work and the University of Phoenix wasn't accredited by that accrediting agency," says former student Erin Ingram of Texas.

Many of these students can't even sit for their state's licensing exam because the University of Phoenix isn't accredited by the Council on Social Work Education.

"It's not an accredited social work program. It doesn't even come close," says Marc Herstand,  the Executive Director of the Wisconsin Chapter of the National Association of Social Workers. He says if the University of Phoenix is telling students they can become social workers with a degree in human services, there should be consequences.

"To me it is fraud. It is like someone saying we have a medical program and they are not in medical school. It's the same thing," Herstand said.

And it's sort of the same thing the University of Phoenix was caught doing five years ago in an undercover camera investigation aired by ABC News. School recruiters told an ABC News producer he could become a teacher with a degree from the University of Phoenix and be eligible to sit for multiple state exams — but it wasn't the truth. The degree alone wouldn't have allowed him to teach in many states.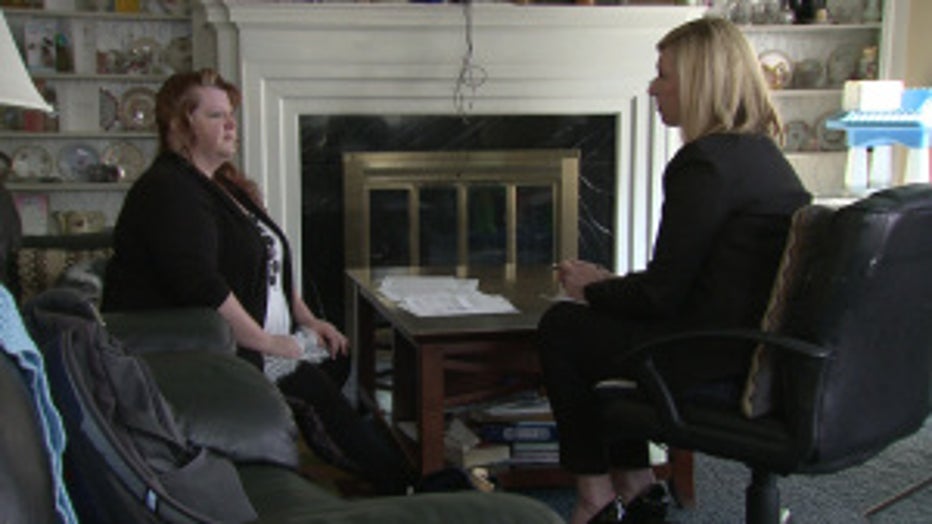 Meghan Dwyer sits with Penny Schoenke as she talks about the turmoil surrounding her University of Phoenix experience.


"It's not even about the money as much as it's the three years of my life that are gone," Schoenke says.

Schoenke returned to school after her husband died of cancer in 2009.

"I am trying so hard to show my boys that you can overcome death, you can overcome anything and go back to school and start a new life. I really tried to do that and show them and thought I was doing the right thing. And then you hit this?" Schoenke said.

Schoenke says she wanted to become a licensed social worker so she could help cancer patients and their families. She says the social workers she met during her husband's battle with cancer inspired her decision. She timed her enrollment so she could graduate the same year her oldest son's social security payments stopped.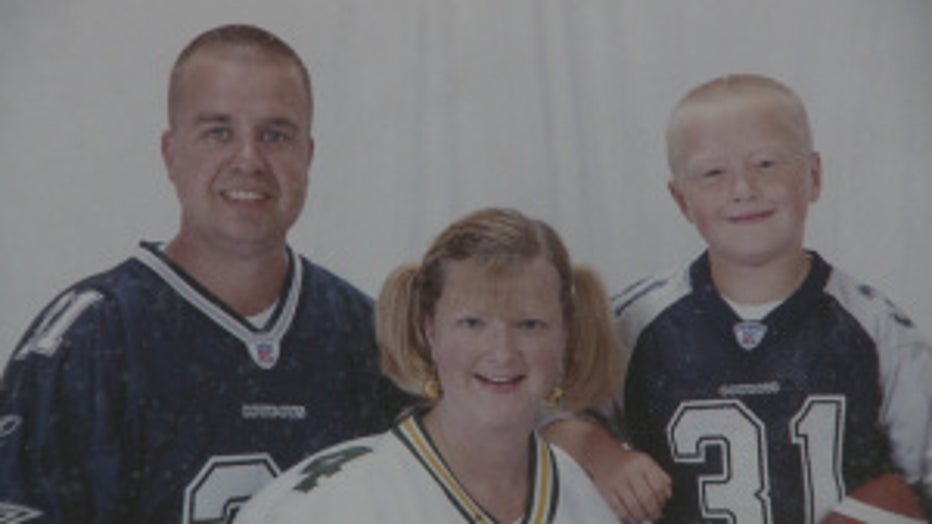 Adam Schoenke died of cancer in 2009, prompting his wife to return to school.


The University of Phoenix says its Human Services degree is not intended to lead to a license in social work, and it's committed to reaching appropriate education and financial resolutions with students who might have been misadvised about likely career outcomes.

After the ABC News story aired in 2010, university officials started recording calls and paid for voice recognition software to make sure recruiters and counselors weren't misleading students.

University officials say they're currently reviewing student files and listening to those phone calls to determine what was really said to students like Schoenke.

Mark Brenner, the Chief of Staff for Apollo Education Group, wrote in an email to FOX6 that university officials are constantly working to improve students' experiences.

"We are actively using what we have learned in investigating Ms. Schoenke and Ms. Nolan's cases to implement steps that will avoid any potential confusion in the future. Our review of the records with Ms. Schoenke and Ms. Nolan found a limited number of conversations between those students and university employees that did not comply with our training and did not meet our standards," Brenner said.

When first questioned about the allegations, university officials said staff members are regularly trained to properly advise students on how the university's degree programs academically prepare students for specific occupations. In any cases where students were misadvised, university officials say, counselors were deviating from their training and the university's expectations.

Brenner also pointed to various presentations that were supposedly provided to academic counselors in training and to students in orientation. Those training materials make it clear that the degree is not a social work degree. But students say they never saw any presentations with that specific information. Going forward, university officials say they plan to test students after they have reviewed student orientation materials to eliminate potential confusion in this area in the future.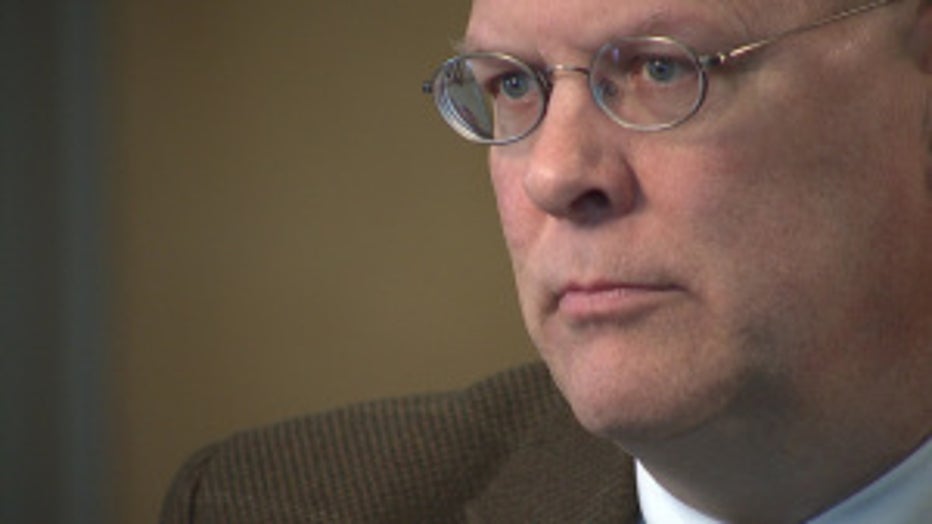 David Dies, Executive Secretary of the Educational Approval Board


David Dies is the current Executive Secretary of Wisconsin's Educational Approval Board, the EAB, a government agency that oversees for-profit institutions in Wisconsin. Dies says if the university did mislead Schoenke, it's a major problem.

When Anthem College closed down last year, the EAB stepped in to help.

Wisconsin refunded nearly $400,000 to students who were enrolled at the Brookfield campus when the for-profit school suddenly shut its doors.

But Governor Scott Walker wants to eliminate the EAB in Wisconsin. His proposed 2015-2017 budget would cut the agency, calling it a costly regulatory board. Dies says the EAB doesn't cost the state money — and without it — Wisconsin will become the wild west for for-profit institutions looking to set up shop without much oversight.

"Typically we find that institutions aren't out to simply scam students, but they're oftentimes willing to grease the wheels a little bit," Dies says.

The EAB is now investigating the University of Phoenix to see if other Wisconsin students, like Schoenke, have been affected.

"Clearly there was some breakdown somewhere along the way," Dies says.

Schoenke says she is pleased with how university officials handled her complaint after FOX6 got involved. She plans to enroll in an accredited program at a different university to obtain her license in social work.

Brenner says a degree in Human Services from the University of Phoenix is not useless. He says it "has value in the general field of Human Services," and should appeal to people who want to work in the "helping professions."

The Apollo Education Group says it plans to fully cooperate with federal regulators as this latest investigation gets underway.