Union Grove café serves up more than coffee: 'It goes a long way in changing people's hearts and minds'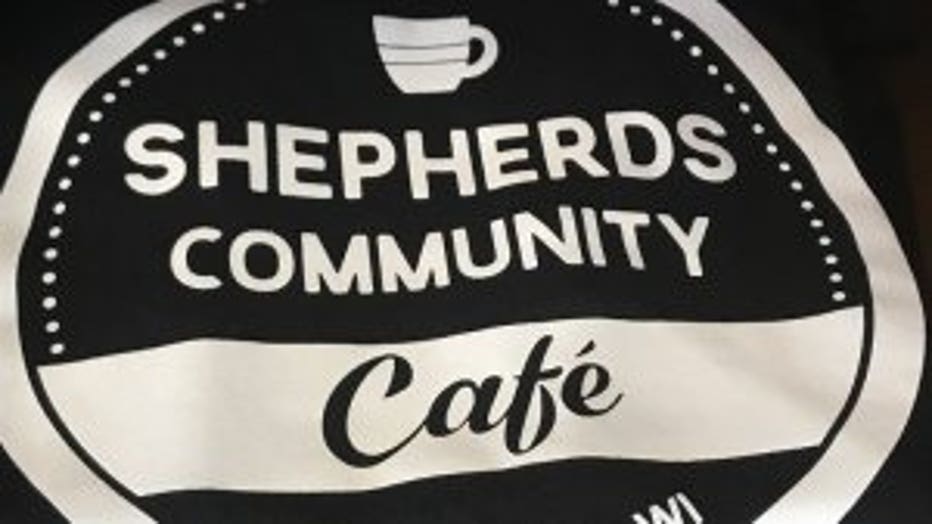 UNION GROVE -- Coffee is big business, except in Union Grove -- where profits fall below the bottom line.

Most of us cannot function without it. We need a caffeine kick to get through the day. It's a thirst the president & CEO of Community State Bank could not ignore, so when his Union Grove location was under renovation, Scott Huedepohl carved out a space for the village's first coffee shop.

"I think it's community. I love that we have a place where people can gather and talk," explained Huedepohl.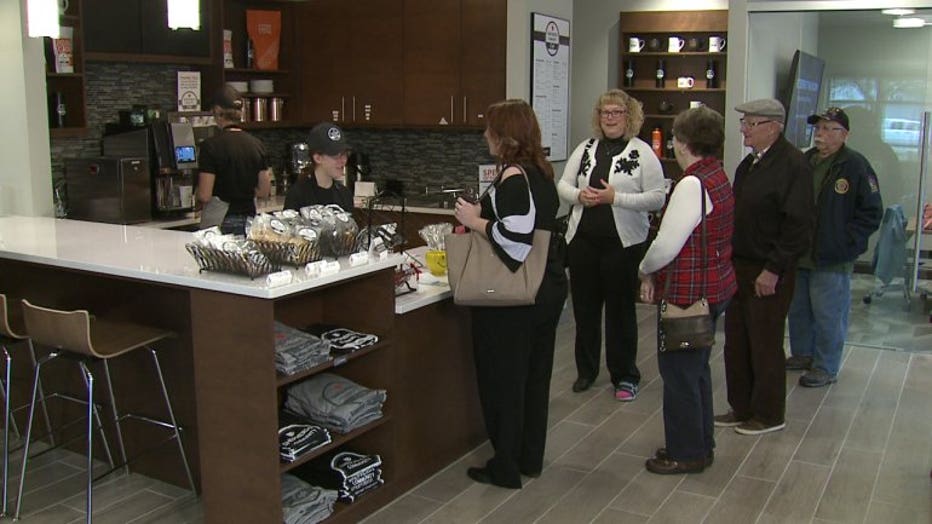 Shepherds Community Café is the local hot spot, and a business venture that Huedepohl made sure values people over profits.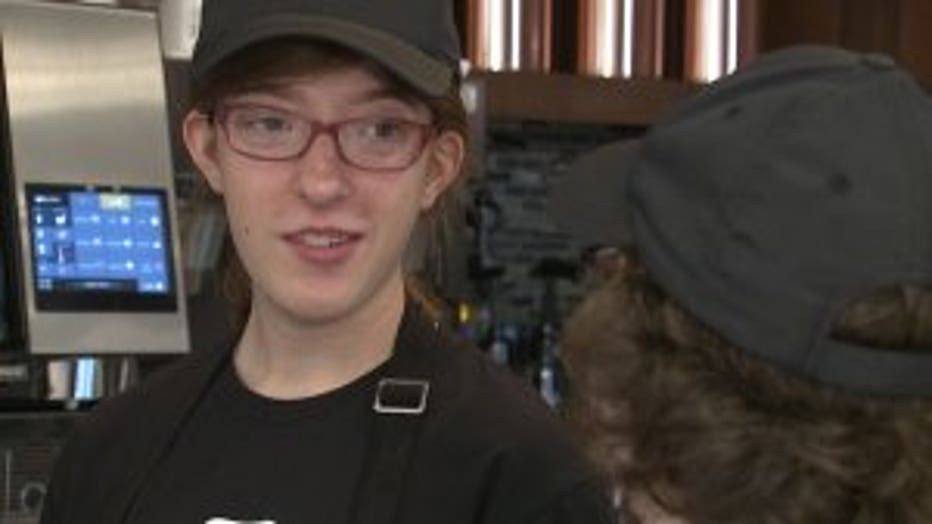 "We have no intentions of making any money on this. My goal is that it doesn't cost Shepherds College any money," Huedopohl said.

Separated by a few city blocks, the bank and Shepherds College came together to serve the community's most vulnerable.

"It goes a long way in changing people's hearts and minds in the way they view disability, and it flips it on its head to where they start to see the abilities our students have," said Brian Canright, Shepherds College vice president of expansion.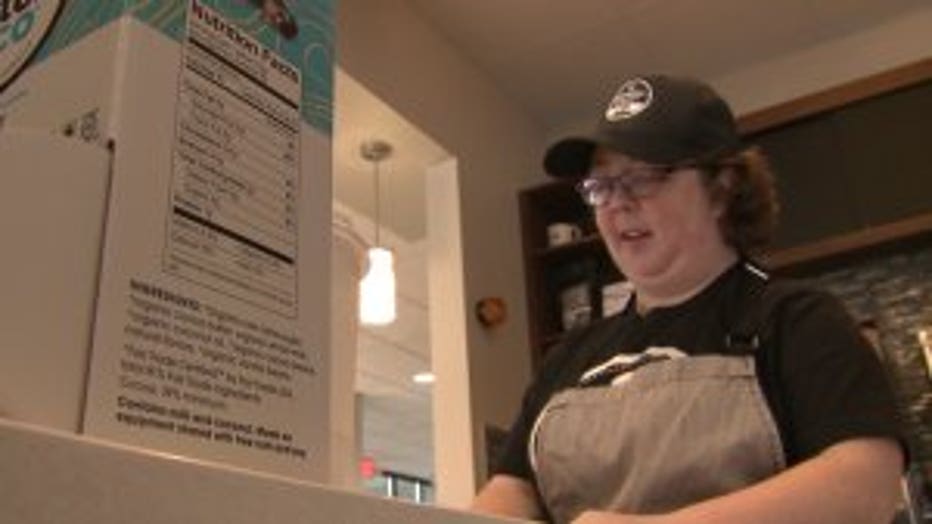 The only accredited college of its kind, Shepherds College offers three-year vocational programs to adults with intellectual disabilities. The bank gave Shepherds a place to put its students to work -- and ultimately, independence.

"It's great. It's great," said Rachel Ahrens, who took a leap of faith at 23 years old, and left her Illinois home to enroll.

Ahrens graduated from the culinary program and got a job at the local grocery store and the café. She and her two roommates now rent a home in Union Grove.

"If you had asked her parents before applying to Shepherds College what their dreams were for the future, it would have been hard for them to imagine that she would be independent, living outside of the home, gainfully employed," said Canright, who meets with the parents of prospective students.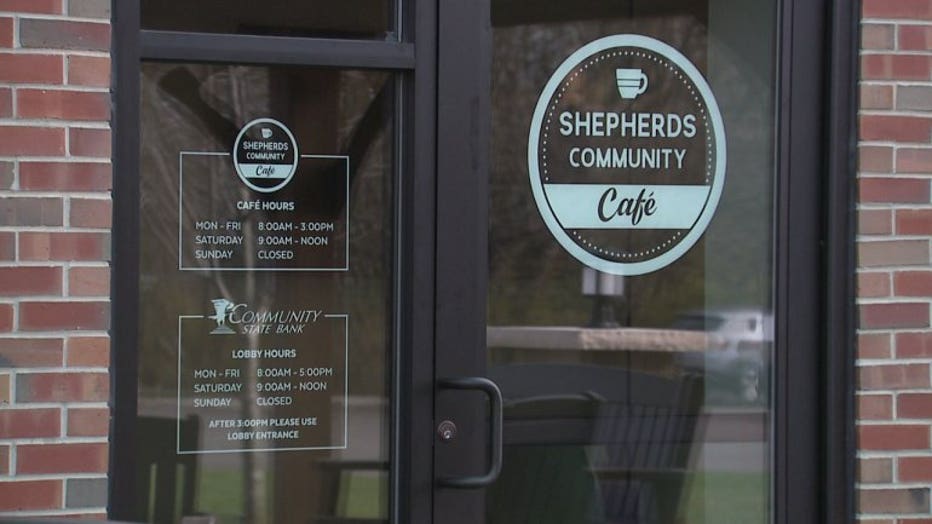 Living on her own was only a small part of Ahrens' dream. She found what mattered most on the other side of the coffee counter.


"They treat me like a normal human being. I'm happy to be Rachel and I don't want to be compared to anyone else. I'm free to be myself," explained Ahrens.

No one expects the café to bring in overflowing profits. You could argue the bank's investment has already paid off. Because here, acceptance is the most valuable currency.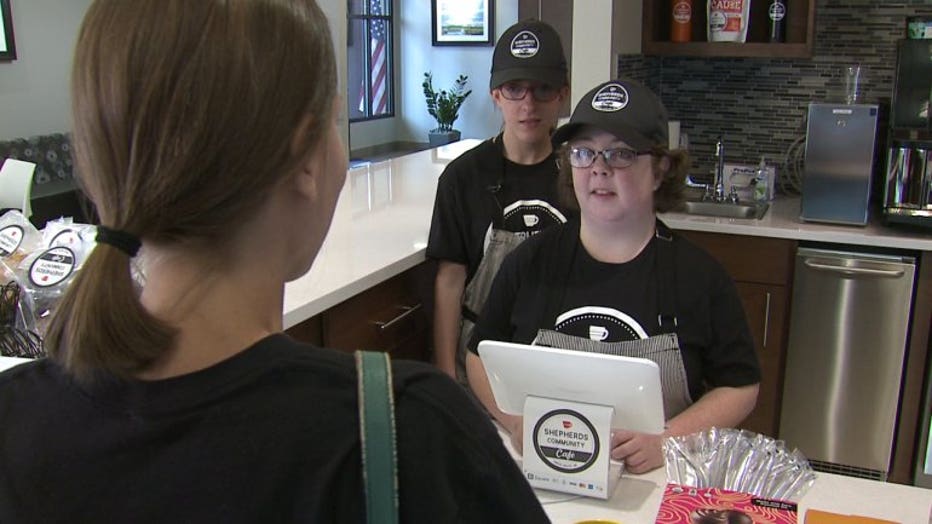 Shepherds College recently celebrated its 10th anniversary. More than 100 students from 31 states and seven countries have graduated from one of the college's three technical programs.