"Undeniably a hero:" DA says Trooper Casper's use of force justified in shooting of bank robbery suspect


FOND DU LAC -- Fond du Lac County District Attorney Eric Toney on Thursday, July 23rd called rookie Wisconsin State Patrol Trooper Trevor Casper, who died on March 24th in a shootout with a bank robbery suspect 'heroic,' and ruled his use of force was justified. Toney said the suspect, Steven Snyder, was 'heavily armed.'

A memorial for 21-year-old Casper sits at the site where the shootout happened in Fond du Lac. Casper always wanted to be a trooper, and we learned Thursday that he died a hero.

"When he was called into action, he exemplified what an law enforcement officer would do out there. Trevor -- we remember and recognize as a hero," Wisconsin State Patrol Col. Brian Rahn said.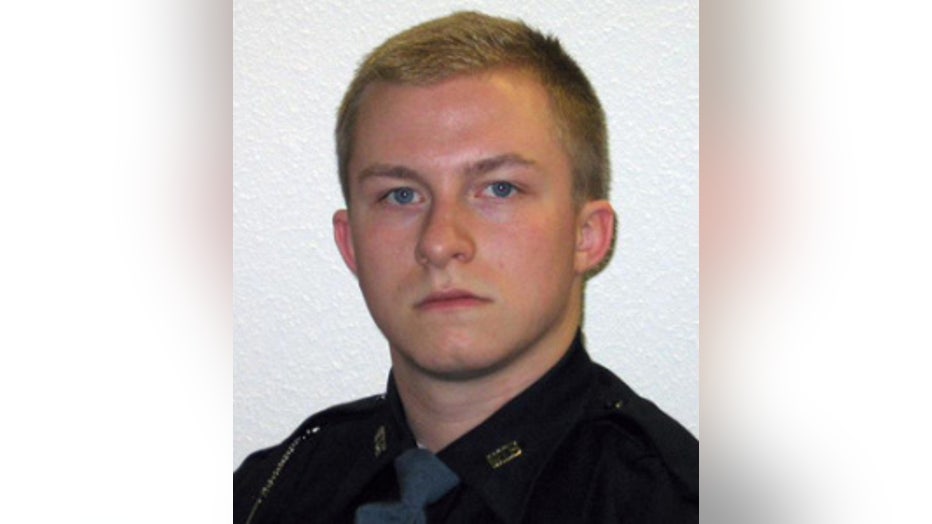 Casper was shot and killed during a confrontation with 38-year-old Snyder of Michigan -- a suspected bank robber, whom authorities say shot and killed Thomas Christ in Wausaukee earlier that day.

Casper is the youngest law enforcement official to be killed in the line of duty in Wisconsin history.

Casper died on March 24th -- his first solo day on the job as a Wisconsin State Patrol trooper.

District Attorney Toney and representatives from the Wisconsin State Patrol spoke about this case on Thursday evening.

Toney said Trooper Casper was justified in defending himself and others in the use of force that resulted in the death of the suspect in this case.

12 total shots were fired at Snyder by Casper, Toney said.

Toney said Snyder fired at Casper nine times, and Casper was struck by three rounds. Casper was hit in his neck, hand, and chest -- and was dying while he fired the fatal shots that killed suspect, Toney said.

The first round that struck Casper struck him while he was in his patrol vehicle. The other two shots hit him after he stepped out of the squad, Toney said.

Toney said after being shot three times, Trooper Casper shot at the suspect as the suspect ran. One bullet hit Snyder in his back, and went through his heart.

Toney said Casper could have pulled away after he was hit by the bullet while in his patrol vehicle -- but he instead made a "heroic decision" to get out.

The entire exchange lasted 17 seconds.

"Trooper Casper did more in 17 seconds than most will do in a lifetime and is undeniably a hero," Toney said.

Toney described the suspect as being "heavily armed." He said the suspect had 137 more rounds on him.

CLICK HERE to read the Wisconsin Department of Justice's report on this incident.


Earlier this week, the Newaygo County Sheriff's Office in White Cloud, Michigan released its report on the incident, and linked Snyder to nine total bank robberies from 2011 through 2015 -- including the bank robbery in Wausaukee that preceded the shootout involving Trooper Casper.

A press release issued Monday, July 20th by the Newaygo County Sheriff's Office says a $35,000 reward was issued back in January of 2014, and at that time, sheriff's officials asked for the public's help in identifying a suspected serial bank robber.

The FBI had dubbed the suspect "the respectful robber" -- suspected in the following bank robberies:


In March 2015, a citizen told sheriff's officials they believed they knew who the suspect was -- identifying the suspect as Steven Snyder of Kingston, Michigan.

Sheriff's officials and FBI agents then initiated a thorough background and criminal history check, and attempted to gain supporting evidence of the citizen's information, including getting Snyder's DNA -- to compare to the Michigan bank robberies where the suspect had left DNA at the scene.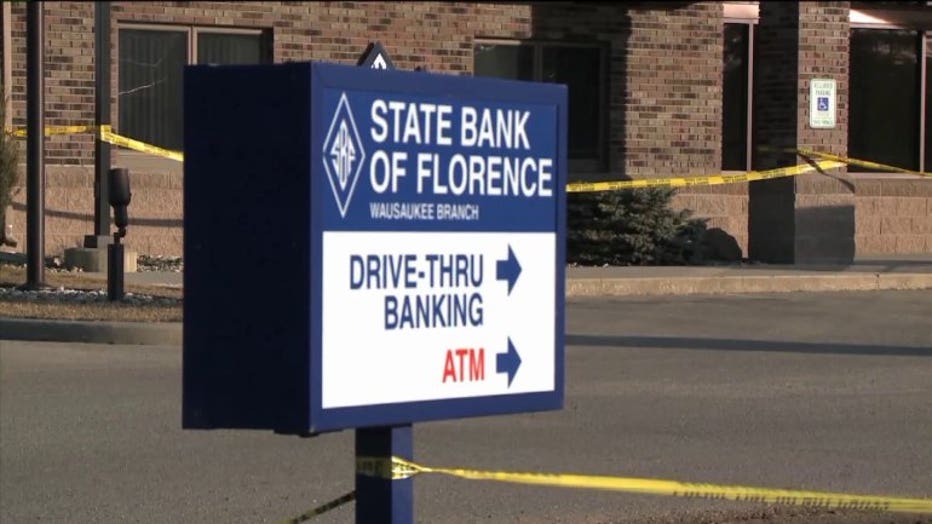 State Bank of Florence robbery Wausaukee Marinette County


Then, on March 24th, an armed bank robbery occurred at the State Bank of Florence in the small town of Wausaukee. It was reported that a lone male bank robber armed with a semi-automatic pistol had fired one round into the ceiling of the bank before stealing an employee's vehicle to drive to where his getaway car was parked.

Sheriff's officials believe 59-year-old motorist Thomas Christ came upon the suspect, and Christ may have confronted him about parking his vehicle on or near Christ's property.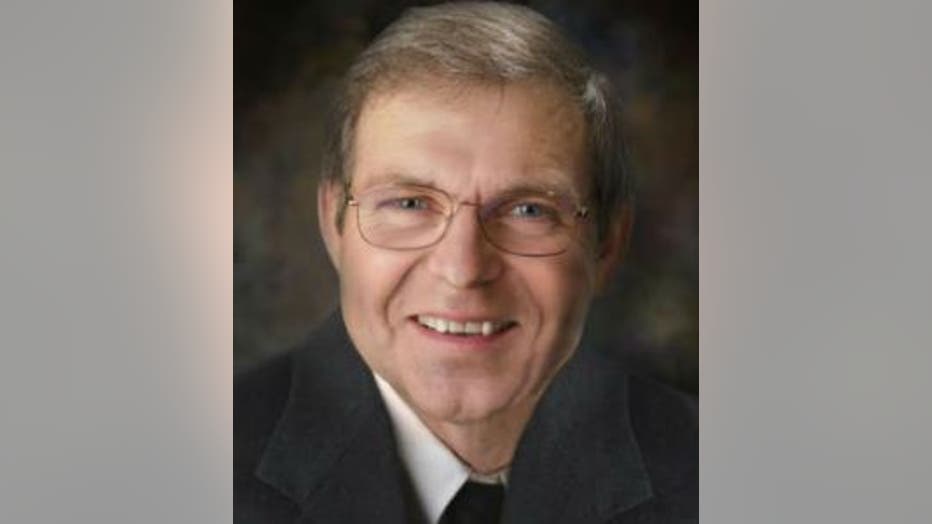 Not long after the 911 call came in for the bank robbery in Wausaukee, it was reported that there was a male victim lying near his truck who had been shot to death.

Evidence later showed Snyder was responsible for both the Wausaukee bank robbery, and the shooting death of Thomas Christ.

Within a couple hours of the Wausaukee bank robbery, FBI agents from Michigan and Wisconsin networked and were attempting to locate Snyder to see whether he was responsible for the bank robbery in Wausaukee.

Investigators were able to determine what vehicle Snyder was driving, and that he was in central Wisconsin -- apparently headed southbound.

Detectives and FBI agents determined Snyder could be responsible for the robbery and murder in Wausaukee, and decided to call the Wisconsin State Patrol in an effort to attempt a high-risk traffic stop on Snyder's vehicle.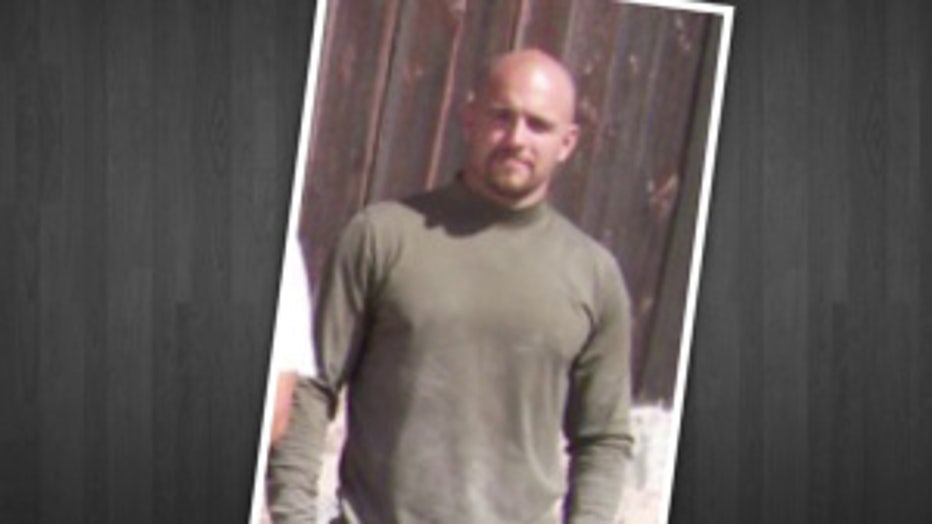 Trooper Casper spotted the suspect vehicle headed southbound on Highway 41, north of Fond du Lac.

Sheriff's officials say Casper began following the vehicle without his lights or sirens activated -- waiting for other patrol units to attempt the traffic stop. Before other units could join, Snyder performed a quick U-turn.

"He ambushed and fired on Tropper Casper while both the suspect and Trooper Casper were still seated in their respective vehicles," Toney said.

Toney said an "armor-piercing" bullet ripped through Casper's door -- striking him in the neck. He opened his door to escape, and was struck two more times -- including a fatal round through his light body armor.

"Trooper Casper then fired 12 times from his handgun. One round struck the suspect in his back, and passed through his heart," Toney said.

Casper and Snyder fired shots at each other as they ran around Casper's moving squad car.

Casper and Snyder eventually died after this 17-second gun battle.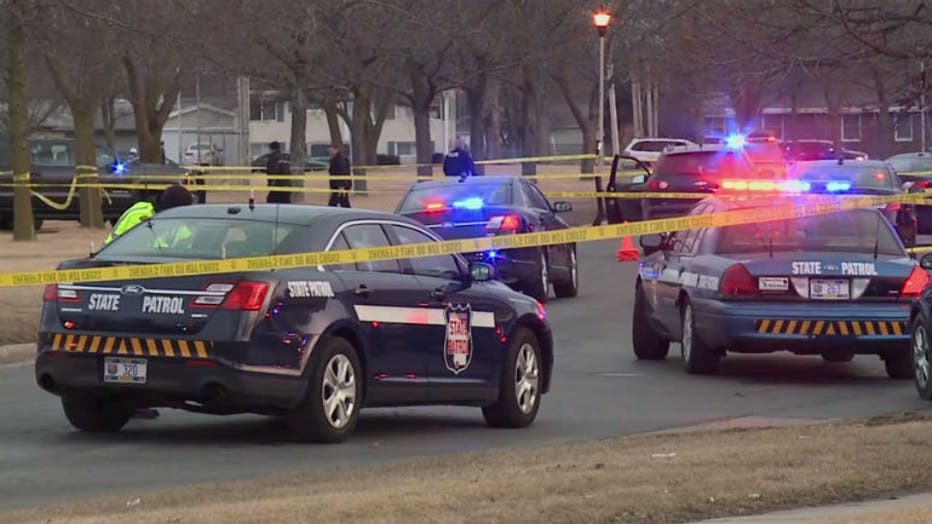 State Trooper shot and killed in Fond du Lac


"Forevermore we will remember him as hero for us. He will always be a hero for us," Col. Rahn said.

Authorities obtained DNA from Snyder, and an investigation was conducted to determine what other crimes he may have committed.

On June 24th, a meeting was held in Emmet County, Michigan. 19 sheriff's officials, detectives and FBI agents from Michigan, Wisconsin and Ohio discussed all of their open bank robberies suspected to have been committed by Snyder.

Officials were able to link Snyder (through DNA, rental car records, hotel records, video surveillance, and/or method of operation) to nine bank robberies:


Meanwhile, Trevor Casper is remembered as a young man born for the career he chose.

"He was kind. He would help anybody. He was almost like a mentor to all the boys that he hung around with," Polly Jeanty of Kiel said.




Kiel was Casper's hometown. He graduated from Kiel High School in 2011.

He was a 2014 graduate of Lakeshore Technical College in Cleveland, Wisconsin.

"We were fortunate we were able to help him get the career, the dream job that he wanted and it's just unfortunate that his career ended sooner than it needed to," Ryan Skabroud, the dean of public safety at Lakeshore Technical College said.

Casper received his Wisconsin State Patrol badge in December 2014 — graduating as part of the State Patrol's "60th Recruit Class."

"He was an excellent officer and very, very proud of what he achieved in the short time he was with the patrol," Steve Fitzgerald, superintendent of the Wisconsin State Patrol said.

Casper was laid to rest on March 30th. This, after police say between 5,500 and 6,000 citizens and law enforcement officials filled Kiel for his funeral.

A procession of troopers escorted Casper's family through the streets of Kiel on Monday.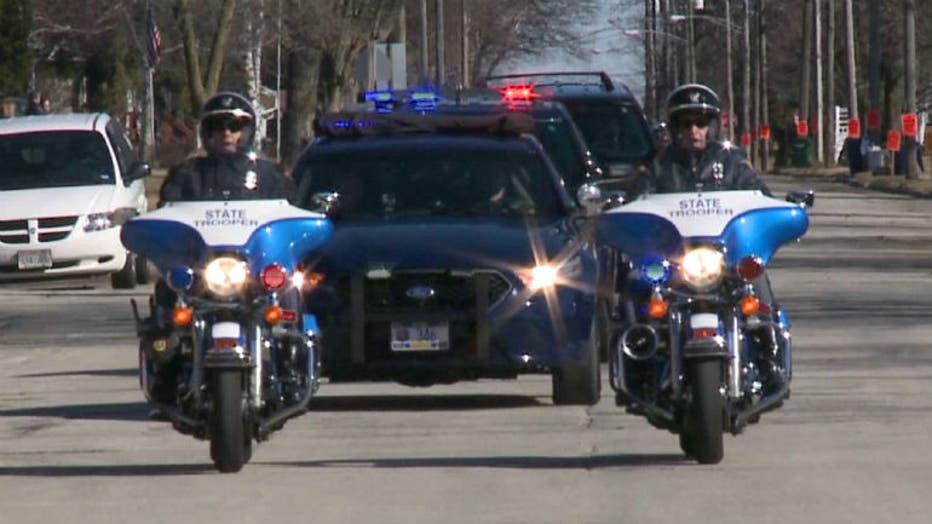 Trooper Trevor Casper funeral procession


Trevor Casper was laid to rest at Saints Peter and Paul Catholic Cemetery after family members and members of the Wisconsin State Patrol attended a private funeral service.

"At this time of great loss, to see police officers break down, hugging each other, crying, is really heartbreaking. The pain that the officers are in and those who knew Trevor is very real for us," Lakeshore Technical College Criminal Justice instructor James Schuessler said.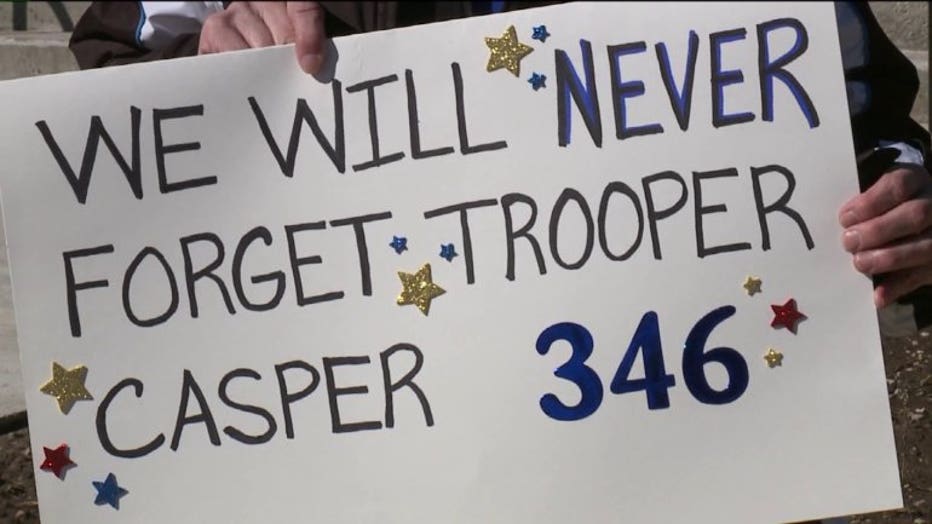 CLICK HERE for further coverage of this case via FOX6Now.com.