U.S. Rep. Moore defends her "Republicans go to hell" sign at Democratic convention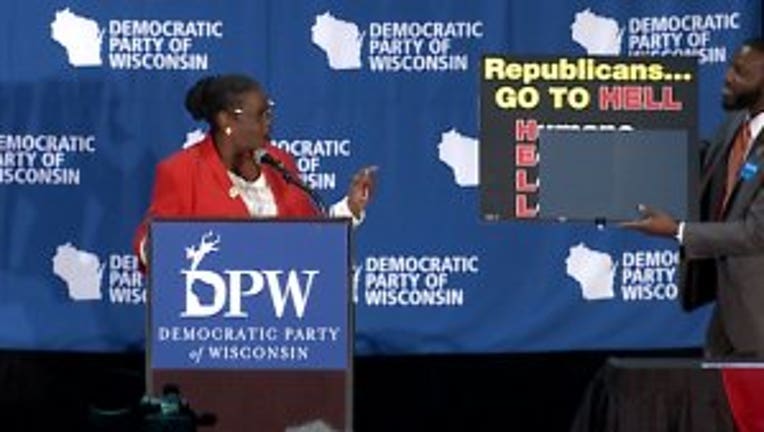 MIDDLETON - U.S. Rep. Gwen Moore defended herself Saturday against criticism after she unveiled a sign at this weekend's Democratic state convention that read, "Republicans go to hell."

Moore's sign was shorthand for "humane, equal, logical legislation" and drew applause from delegates when she held it up during her speech Friday night, but Republicans took offense. Alex Walker, Gov. Scott Walker's son who now works for the national Republican party, said Moore's command "has no place in Wisconsin."

"They criticize me all the time," Moore said on Saturday, when asked about the GOP's reaction.

Moore said Democrats were "grieving" at this weekend's convention, as they look to turn around years of losses in Wisconsin that ended with President Donald Trump becoming the first GOP presidential candidate to win the state since 1984.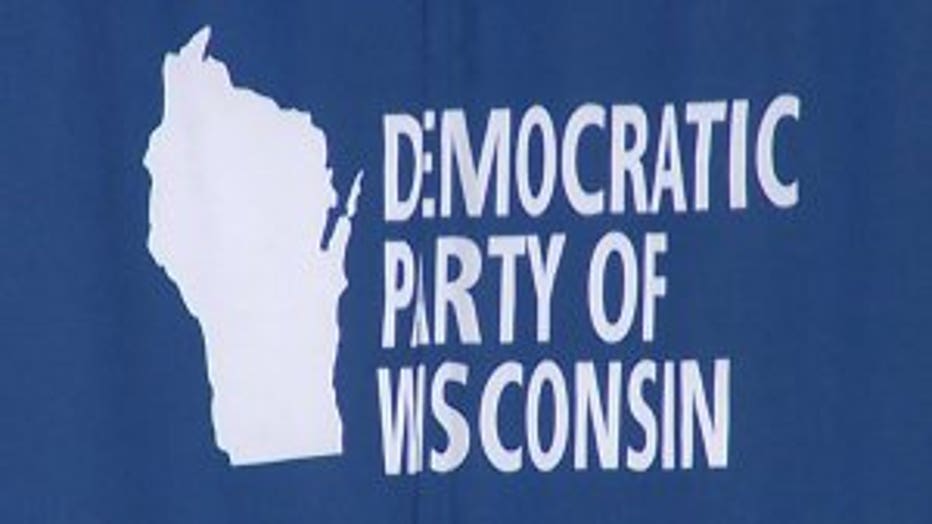 Several elected officials acknowledged that Democrats have to re-engage with blue-collar voters who sided with President Trump in last year's election.

"Just to say, 'Oh, if you voted for Trump, you're a white supremacist misogynist jerk' -- people don't hear that," Moore said in an interview. "But they might be able to hear, "Go to hell. Go back to your basic principles of being humane, of thinking everyone deserves a fair shot and a fair shake.'"

Assembly Majority Leader Jim Steineke poked fun at Moore in a tweet by referencing that Democrats hold just 35 of 99 seats in the Assembly and "apparently the Wisconsin Democrats are trying to go lower than that."

Steineke ended his tweet with "They go low, we go high," a quote from former First Lady Michelle Obama.

Baldwin rallies supporters

U.S. Sen. Tammy Baldwin rallied delegates as she prepares for a tough re-election fight in 2018.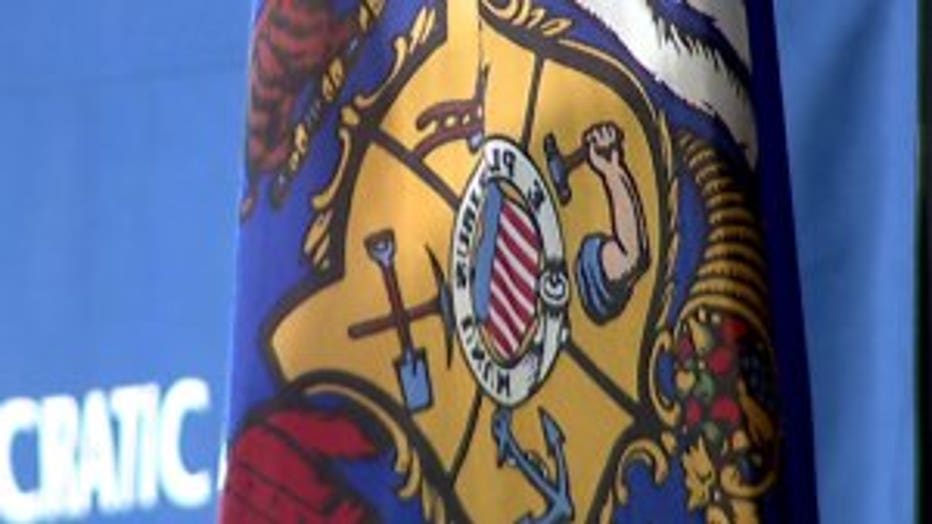 Speaking to hundreds of Democrats who were devastated by last year's election results and angry with President Trump, Baldwin urged them to keep their energy through next year.

"This activism, this incredible involvement we're seeing right now – it can't be like a New Year's resolution," she said during a speech that started at 9:30 p.m. Friday.

Baldwin's 2012 election to the U.S. Senate is one of few bright spots for Wisconsin Democrats in recent years. A half-dozen Republicans are considering a run against her in the 2018 race, though none have formally announced their candidacy.

"There are already two multi-millionaires planning to run against me in next year's election and a third guy already has his own super PAC from out of state," Baldwin said, a reference to Green Bay businesswoman Nicole Schneider, Madison businessman Eric Hovde, and Marine Corps veteran Kevin Nicholson, respectively.