Two crime victims, one a CCW holder who shot boy, in court for 16-year-old's sentencing hearing


MILWAUKEE COUNTY -- 16-year-old Nathan King, who pleaded guilty to two counts of attempted armed robbery as party to a crime in connection with two separate incidents has been sentenced to prison. Both of King's victims were in court as his sentence was handed down on Thursday, July 16th. King is paralyzed, and was in a wheelchair during his sentencing. He was shot by one of his victims.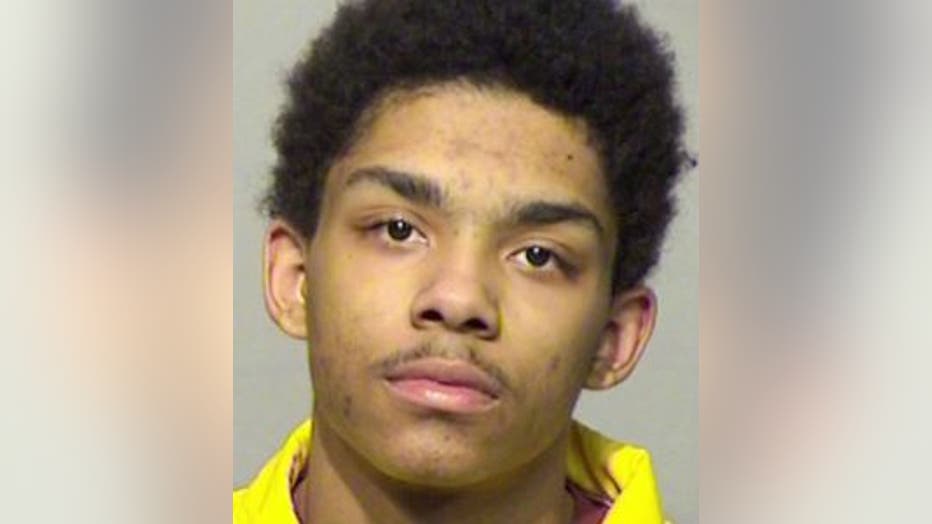 King was charged with two counts of attempted armed robbery as party to a crime -- for separate incidents in June 2014 -- one involving Claudiare Motley and the other involving Victoria Davison.

King on Thursday was sentenced to serve a total of 12 years and six months in prison.

For each attempted armed robbery charge, King was sentenced to serve 12 years and six months in prison, with credit for 160 days served. He has also been ordered to serve seven years and six months extended supervision on each charge.

These sentences are to be served concurrently.

The incident involving Claudiare Motley occurred on June 21st, 2014.

"I almost died two times that night," Motley said.

Police spoke with Motley at St. Joseph's Hospital, after he was shot in the face during an attempted carjacking.

Motley was back in Milwaukee for his high school reunion.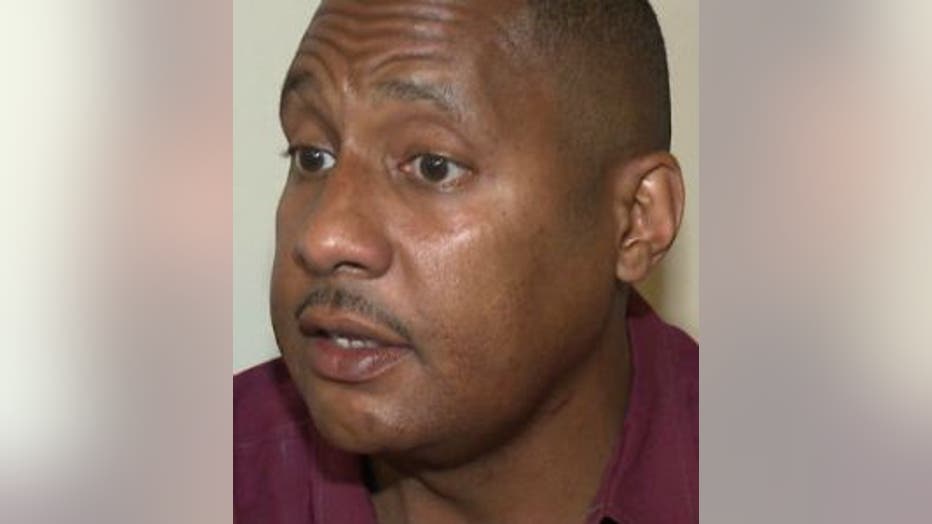 He was dropping off a friend after that, near 63rd and Capitol, when it happened.

He says as he was waiting for his friend to get inside, he started looking through his text messages and his emails on his phone — and that's when he says he noticed a car pull up in front of him — and another behind him.

"As soon as I put the car in drive, the guy jumped out of the passenger side and tapped the window with the gun. At that point I knew I needed to get out of this situation," Motley said.

Motley hit the gas — slamming into the car in front of him.

That's when he says the guy with the gun pulled the trigger.

"Once he shot through the car, I knew it was all bets off. I had to get away as soon as possible," Motley said.

Motley was able to drive away — and he headed straight for the hospital.

"When I tried to close my mouth, I just saw the blood gushing out. Just covering my shirt. At that point in time I didn`t know if I was going to make, because there was so much blood I thought I was going to pass out. My children had to find out that I was shot in the face," Motley said.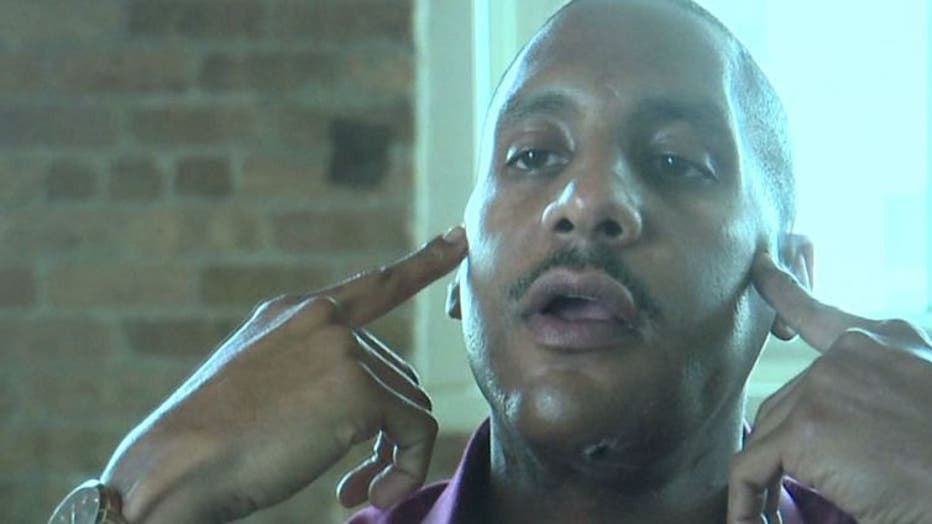 After the shooting, Motley spoke with FOX6.

"I feel that maybe I took the bullet so other people can have the courage to stand up and do something about what`s happening," Motley said.

A criminal complaint filed against Nathan King says on June 24th, police located the vehicle they believed to have been involved in the incident that left Motley injured. Investigators learned that vehicle had been taken without consent on June 20th from the 5520 block of West Green Tree Road. Police say the victim's purse, containing her car keys had been stolen while she was running in the park.

Evidence gathered from the vehicle indicated it was the vehicle that was struck by Motley as he fled the shooting scene near 63rd and Capitol.

A witness told the victim two "champagne" colored Dodge vehicles were involved in the theft of the vehicle. That witness said several black males exited the vehicles in the 5200 block of W. Green Tree Road, stole the victim's purse, and then left in one of the tan cars.

The complaint indicates a tan vehicle belonging to a man was stolen on June 20th from the Walmart store on S. 27th Street. It was recovered by police on June 21st -- in the 300 block of N. 37th Street.

Police say the man found property inside the vehicle belonging to the victim whose car keys and purse were stolen on W. Green Tree Road.

Video from the Walmart store showed the car thief who stole the man's vehicle exiting from yet another stolen vehicle -- taken from the 3000 block of N. 5th Street on June 20th. The van was recovered on the night of June 20th, police say.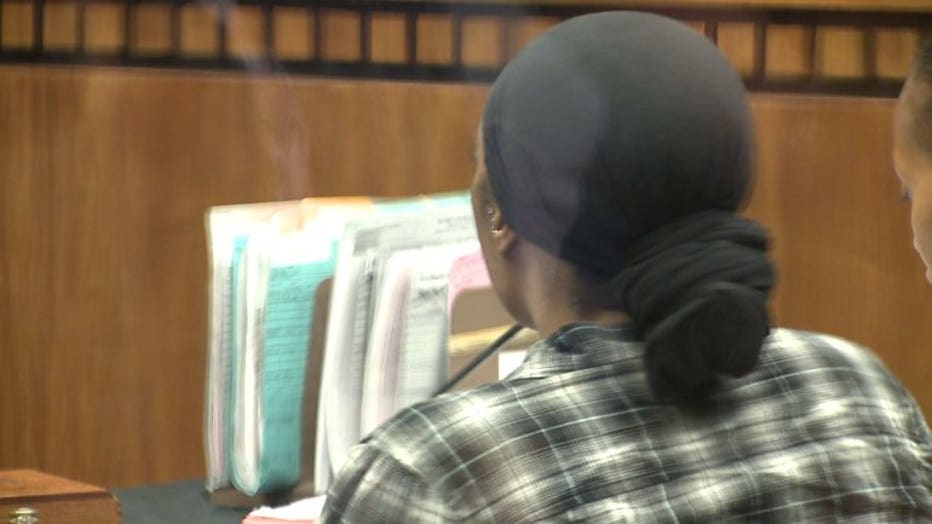 Two days after Claudiare Motley was shot during the attempted carjacking, on June 23rd, police were dispatched to the 4100 block of N. 14th Street for a report of a shooting. There, they discovered Nathan King on the ground with a gunshot wound to his left abdomen.

Officers spoke with Victoria Davison, who indicated King and another individual attempted to rob her of her vehicle. Davison said she was returning home from the gym, and she parked her vehicle in front of her home. When she went to the passenger side of her vehicle to retrieve her gym bag, she observed two vehicles drive past her and screech to a halt across the street. King and the other individual exited the vehicles.

Police say King and the other individual approached Davison and the first subject said "You might as well give up those keys" -- and "I want the keys, car, everything."

Davison, a CCW permit holder, had her gun in a zipper bag in her gym bag.

The complaint indicates she grabbed the bag with the gun, as the subject grabbed her hand with the keys -- and King grabbed her hand that held the bag.

One of the two individuals then said "go get the cannon," and Davison told police she knew that to mean a gun.

Davison feared King and the other individual would get her gun, and a struggle ensued. Eventually, Davison was able to unzip the bag and pull out her gun. She fired once, police say, and King fell to the ground.

The other individual took off running -- and both cars fled the scene.

"Nathan King took away my peace. I don't feel comfortable when I'm just outside doing normal things anymore," Davison said

King was interviewed at Children's Hospital, and admitted to his participation in this robbery. He told police: "I know the woman shot me because she thought I had a gun, but I didn't. (The other individual) was behind her and had her arms. That's why I was shot. (The other individual) left me for dead."

Police say King also admitted to shooting Claudiare Motley.

In court for King's sentencing hearing, Motley said he forgives King.

"I hope that he understands that he can do better.  That he can be a better person," Motley said.

King's mother pleaded with the judge for leniency.

"Never been in trouble until he ran into a bunch of kids that steered him the wrong way," Regina Ragland said.

King will not be released from prison until he's 28.

"I realize that I have a life ahead of me and I want to finish school and get a job," King said.

Motley has had five surgeries since the shooting, and he anticipates three more. He has been speaking to crowds about what happened to him, hoping to empower other survivors.