Truck collides with bicyclist on Moorland Road, 14-year-old boy seriously injured
NEW BERLIN -- New Berlin police say the northbound lanes of Moorland Rd. were closed at Beloit Rd. because of an accident involving a truck and bicyclist.

Officials say a 14-year-old boy was riding his bike west on Mayflower Drive through the traffic signal-controlled intersection against the red light. The driver of the truck, a 46-year-old woman, was heading northbound on Moorland Road on a green light when she struck the 14-year-old boy.

The boy sustained a serious head injury and was transported by the New Berlin Fire Department ambulance to Froedtert Hospital.

The driver of the truck was not injured.

Authorities say the accident is now under investigation by the New Berlin Police Department. The woman driving the truck is cooperating with the investigation.

At this time, alcohol is not considered to be a factor in this incident.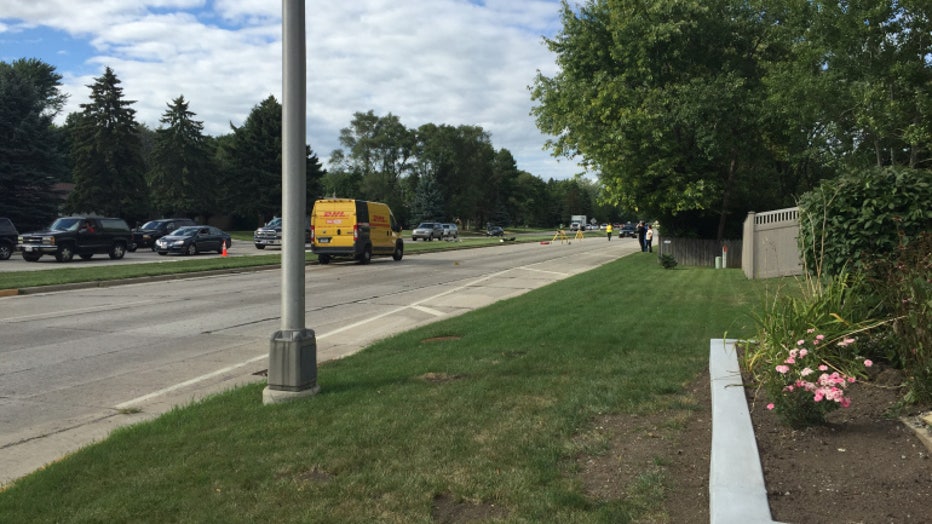 Truck vs. bicycle accident


Monitor FOX6 News and FOX6Now.com for updates on this developing story.