'Troubling:' Sterling Brown's attorney speaks about motion to strike $400K settlement offer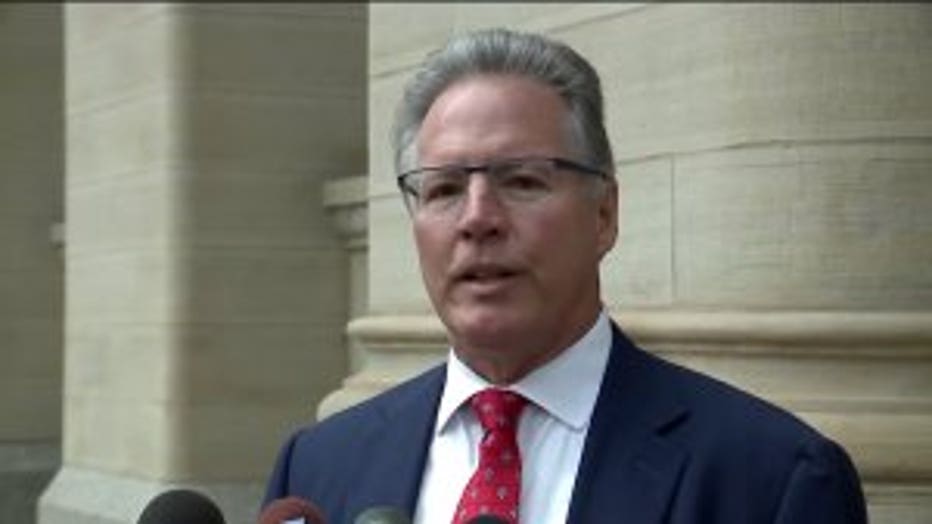 MILWAUKEE -- The attorney for Milwaukee Bucks guard Sterling Brown spoke out Thursday, Oct. 10 after filing paperwork in federal court asking the judge to strike a $400,000 offer presented by the city. That offer would settle a lawsuit accusing police of using excessive force when officers confronted Brown over a parking violation. The lawsuit also indicated Brown was targeted because he's black.

Sterling Brown's attorney said Brown sent the city a confidential proposal after his legal team filed a motion to strike this offer. That is in part because the offer of judgment does not admit officers violated his client's civil rights.

CLICK HERE to view the paperwork filed in federal court


In response, the city attorney said the motion filed by Brown's attorney is not necessary since the offer of judgment was not filed in a court -- but instead sent to Brown's attorney. In a statement, the city said the following:

"We continue to believe that the offer of judgment made by the defendants is a just and reasonable resolution of the only claim raised by Mr. Brown's lawsuit -- compensation for any injury he may have suffered."

Again, Brown's legal team says it is crucial for the city to admit Brown's civil rights were violated in order to reach a settlement.

Now a federal judge will have to rule on the motion to the strike offer. There is no timeline for when the city needs to respond to the proposal Brown's legal team made this week. But for now, depositions will continue to move forward.