Trouble in Toyland: Shining a spotlight on potentially hazardous toys this holiday season


MILWAUKEE -- The holiday season is nearly upon us -- and for many of you, that means toy shopping for the kids in your life! But before you plunk down your cold, hard cash, heed this message from the Contact 6 team.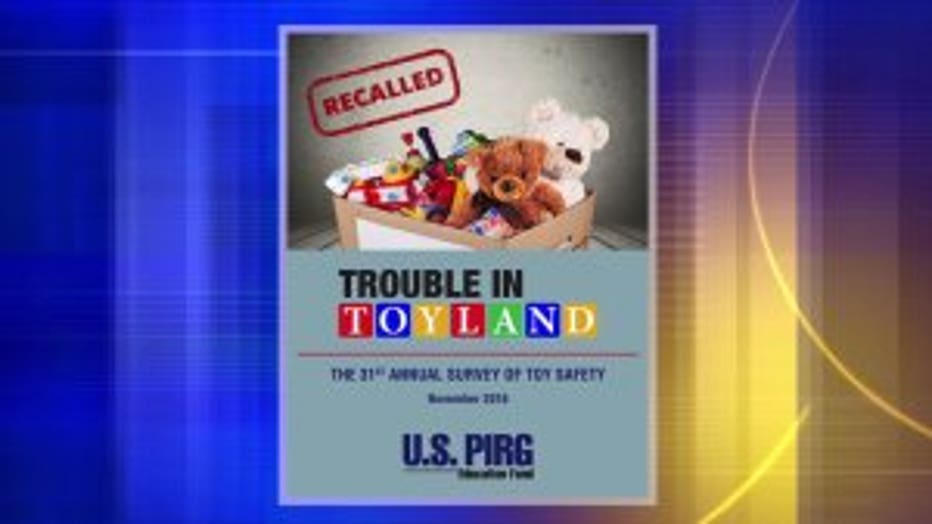 It's time for the annual "Trouble in Toyland" report -- which shines a spotlight on potentially hazardous toys.

"Most everything that children learn comes from hand to mouth behaviors. So a lot of things in the environment, including toys, is a choking hazard," said Jeanne Hewitt of the WISPIRG Foundation.

WISPIRG officials say they focused on toys recalled within the last two years. They were recalled for reasons that include choking hazards, high levels of lead or noise, and batteries or chargers that can overheat.

"So, our researchers searched online for recalled toys -- and of the 44 recalled toys they were able to find, 16 that are available for sale online," said Ethan Jacquart.

Take these pulls toys for example, which WISPIRG says have wheels that can break off and pose a choking hazard.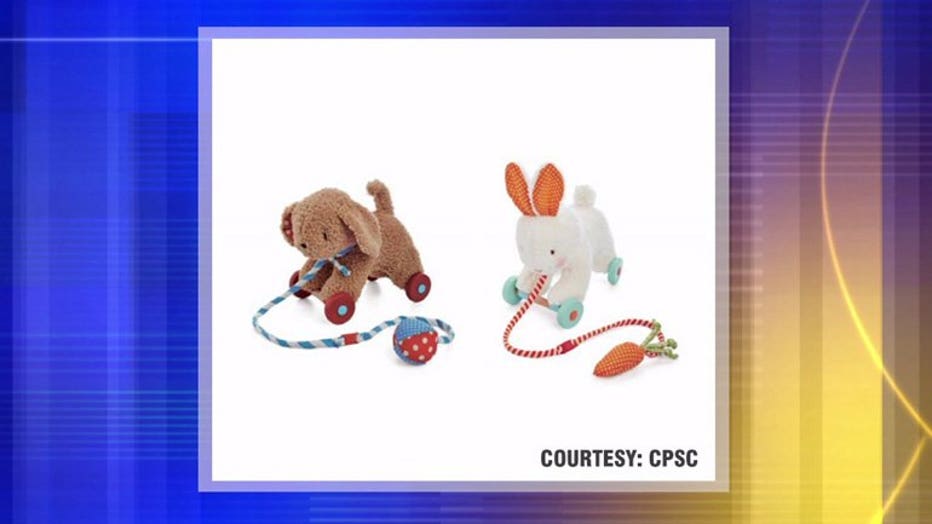 A pencil case with magnets that can come off is another red flag. If those magnets are ingested, they can cause serious internal injuries.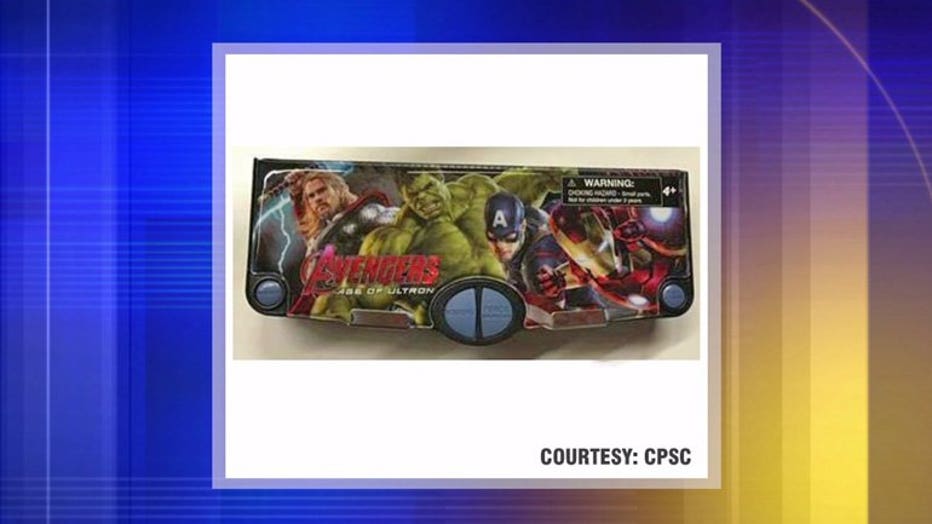 "We also have to look at the materials that are used," Hewitt said.

The report says a glockenspiel has high levels of lead on its pink bar.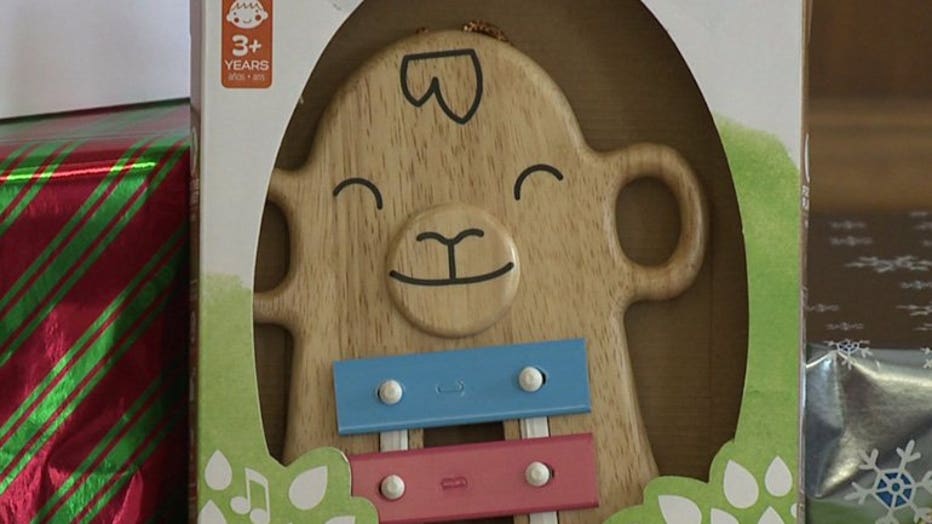 The Toy Industry Association dispute that there is trouble in toyland. Officials say many of the toys that were recalled because of ongoing regulatory vigilance. It said in a statement:

"U.S. PIRG calls their annual report "Trouble in Toyland" – but their 2016 report doesn't indicate any trouble at all. In fact, many of the items previously recalled as a result of ongoing regulatory vigilance and named by the group are juvenile products and NOT toys (e.g. children's jewelry, pacifier clips, etc.). The inclusion of these products in a supposed "toy" safety report undermines the toy industry's deep and ongoing commitment to ensuring that toys are among the safest consumer product categories found in the home. U.S. toy safety requirements are among the strictest in the world, with more than 100+ standards and tests in place to ensure that all toys found on store shelves are safe.

"Parents and caregivers should always shop at reputable stores and online retailers that they know and trust, and exercise caution when buying toys at flea markets, garage sales, second-hand / thrift stores, etc., as these vendors may not be monitoring for recalled products. Families are also encouraged to stay up-to-date on toy recalls to ensure that all recalled products are kept out of their homes – and out of children's hands.

"Safety is the toy industry's top priority every day of the year. For information on recalls, toy safety and ways to ensure safe play, families are invited to visit PlaySafe.org, the Toy Industry Association's safety resource for parents and caregivers."

To check to see if your child's toy is a choking hazard, simply drop it through an empty toilet paper roll.