Timothy Conley, charged with 10th OWI had BAC of .30
RACINE COUNTY (WITI) -- Charges have now been filed against a man arrested for his 10th OWI offense. 44-year-old Timothy Conley was arrested on Wednesday, March 19th just before 12:30 p.m.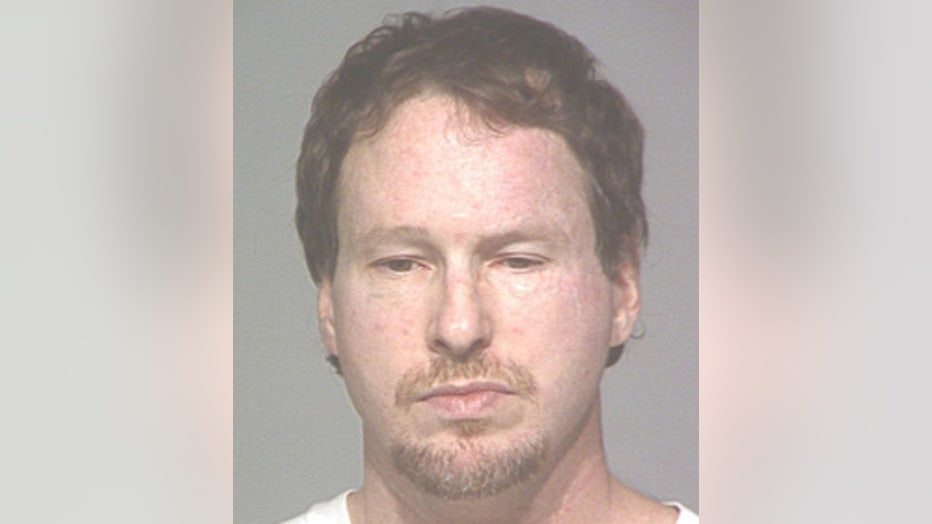 Conley has been charged with 10th OWI, operating a motor vehicle while revoked (OWI related, habitual traffic offender), and resisting an officer.

Racine County Sheriff's officials were notified of a reckless driver headed southbound on I-94 near County Highway K. It was reported the driver was varying speeds, deviating from his own lane of travel and weaving in and out of traffic.

The criminal complaint against Conley says as a deputy followed him, in an attempt to pull him over, he was weaving in between lanes, and traveling around 45 miles-per-hour in the 65 mph zone. The deputy had to follow Conley for about 1.5 miles until he eventually pulled over.

The complaint says when deputies approached Conley's vehicle, he was attempting to exit with "great difficulty." He was ordered to re-enter his vehicle several times -- and eventually turned his back to the driver's seat and fell back into the vehicle, according to the complaint.

The complaint says deputies observed three 16 oz. cans of Milwaukee's Best Ice beer tipped over and a fourth located in a white grocery bag on the passenger side floor. Two of the four cans were observed to be open and empty.

A deputy opened the front passenger door and detected "an overwhelming and pungent odor of intoxicants" inside the vehicle. The complaint says Conley had extremely slow and slurred speech, difficult maintaining balance, glassy eyes, reduced hand-eye coordination and motor skills.

The complaint says Conley could not locate his driver's license -- even though it was in plain view in the vehicle's center console.

The complaint says Conley required assistance in exiting his vehicle so that he would not fall over -- and his appearance was observed to be disheveled. His pants zipper was down, and his genitals were exposed.

Conley failed all field sobriety tests, and a PBT determined Conley's BAC to be .30, according to the complaint.

Conley was taken to the hospital for a blood draw -- the results of which are pending.

At the police station, Conley was reportedly uncooperative and was resisting officers -- according to the complaint. One officer had to deploy a taser on Conley to get him under control, according to the complaint.

Conley has previous convictions in both Wisconsin and Indiana. His most recent offense occurred in December of 2012. He has prior convictions from 2009, 2007, 2006, 2003, 1996, 1993 (two convictions) and 1991.