"This guy knew what he was talking about:" John Kasich holds town hall in Burlington


BURLINGTON -- Ohio Governor and presidential candidate John Kasich spent time in Burlington on Saturday, April 2nd where he hosted a town hall.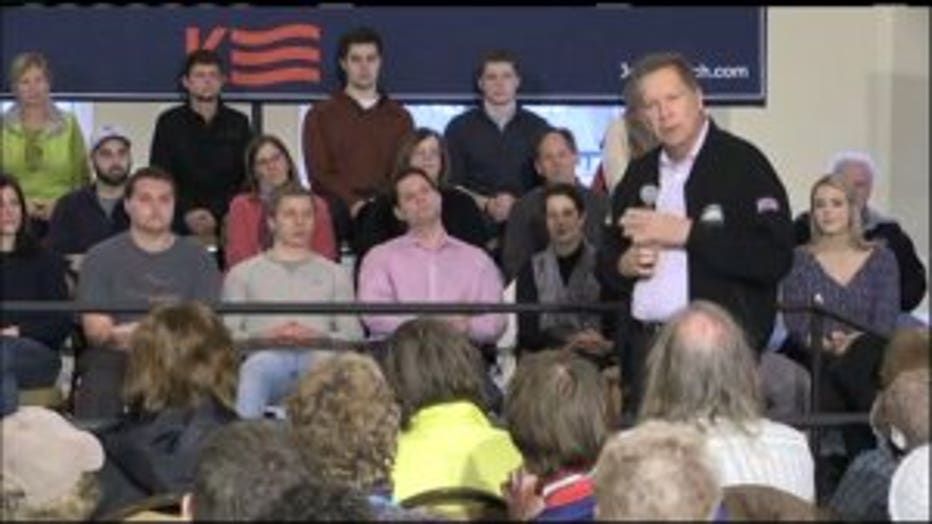 The spring snow didn't keep Kasich supporters away. Joel McCole says he's been backing Kasich since the beginning.

"I became quite interested in Governor Kasich the very first debate when they gave him 30 seconds of time, he spoke and it sounded like this guy knew what he was talking about," said McCole.

The Veterans Terrace in Burlington was Kasich's first stop on Saturday morning. He opened his speech by talking about the optimism he has in young people. And while Kasich falls third in the polls, that didn't stop this town hall from being packed.

During the event, Kasich focused on his experience and track record for fixing economic insecurities.




"You know it's not that it's hard to fix that, it isn't, I've done that throughout my whole career, and the reason it's not hard to fix is because we know what the formula is," said Kasich.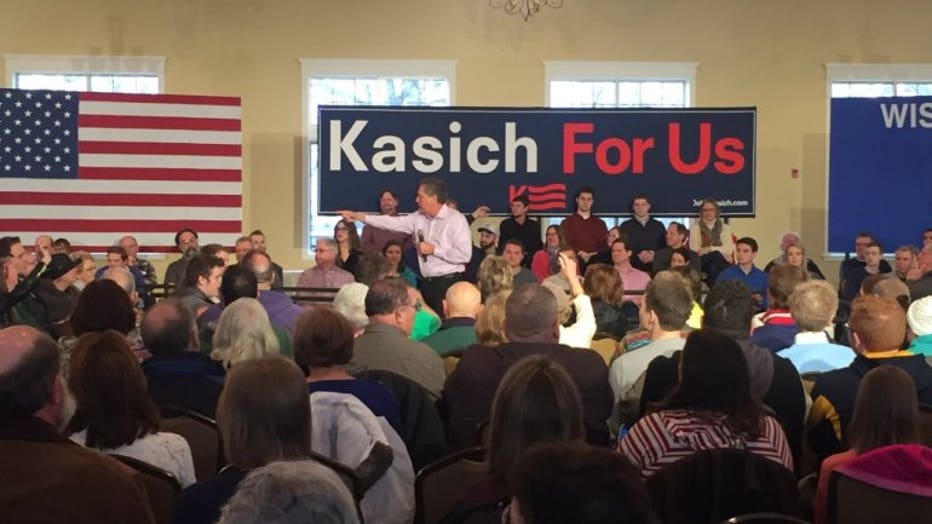 He even took some time to talk to the traveling AARP group and gave them advice on how to get what they want.

"You folks have to be down there. Did you folks get that? Occupy D.C. and fix Social Security," Kasich said.

FOX6 News spoke to that group outside before the event began.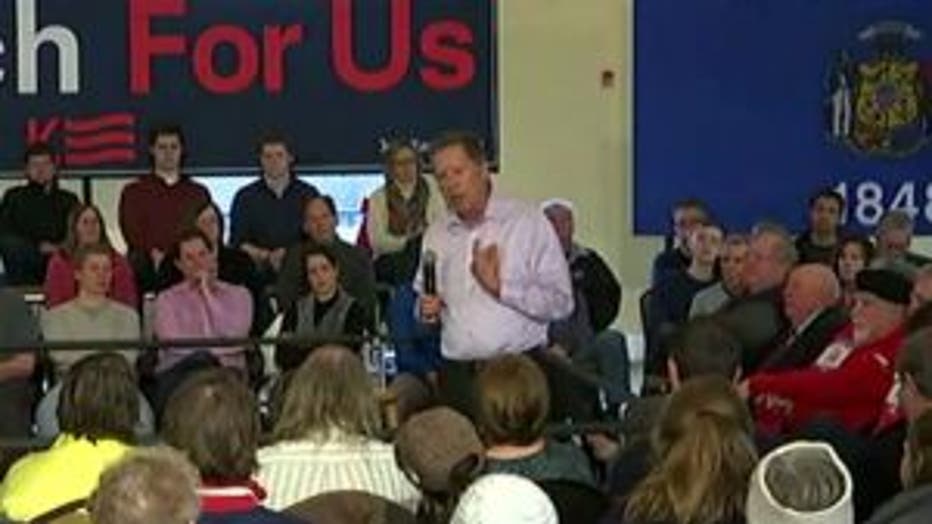 "Social Security is an issue that is pervasive. It crosses party lines an demographics. I'm doing it for my dad that's 55-years-old and I'm doing it for me because I want to make sure I have Social Security when I get there," said Zachary Bernstein, AARP advocate.

Back inside, the governor took questions from the crowd about foreign affairs, internet surveillance and job creation.

"We have to make it easy for job creators to create jobs and that means you have to challenge the bureaucracy, you make a lot of enemies when you do it but that's ok -- that's what you get paid for if you get elected," Kasich said.

From Burlington, Governor Kasich is headed to Janesville and Madison, before heading back to Ohio on Sunday.