"They're fascinating:" Snakes, lizards, turtles and more on display during 'Repticon'


WAUKESHA -- Did you know that a bearded dragon or chameleon is happy to ride around on your shoulder? Having a reptile isn't quite like having a puppy -- but some of these animals are very social.

Snakes, lizards, turtles and more filled the Waukesha County Expo Center on Saturday, April 16th and Sunday, April 17th for "Repticon."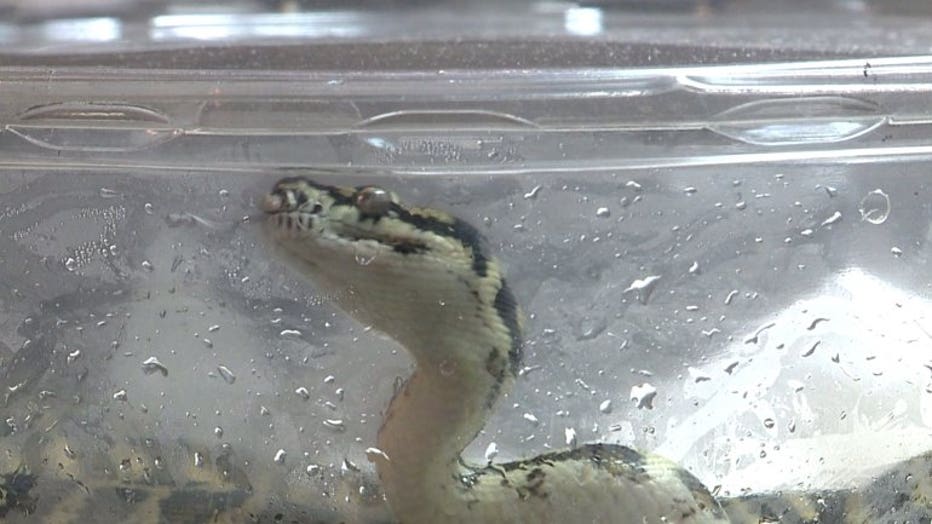 According to its website, for more than 10 years, "Repticon" has offered thousands of reptiles and exotic pets from top breeders and educators in cities throughout the country. Visitors had the opportunity to learn more about reptiles and amphibians in live animal encounters and to buy reptiles and exotic pets direct from the experts.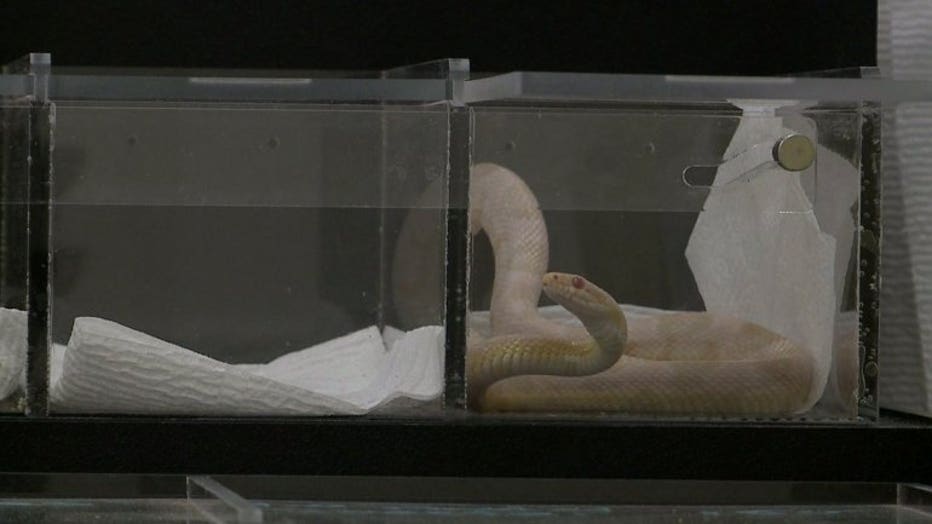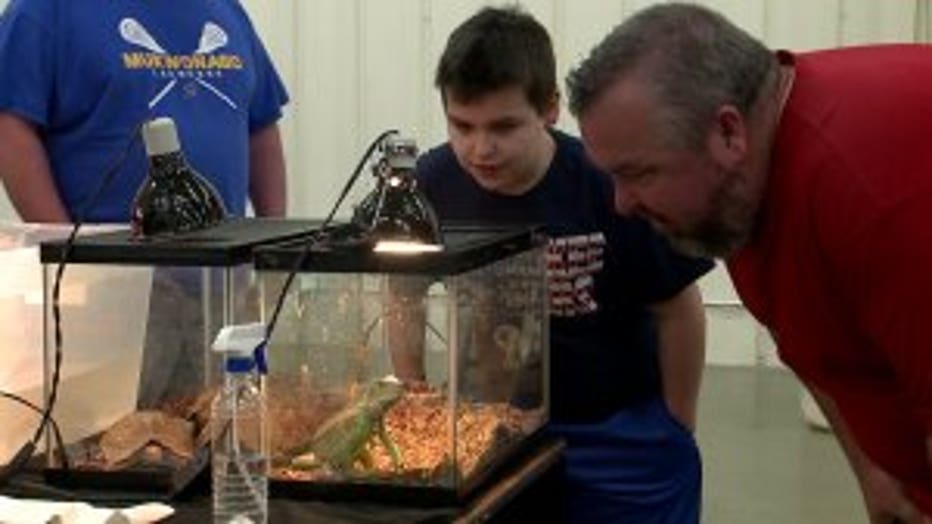 "Corn snakes are easy snakes to take care of," Rayna Weddell, Repticon staff member said. "We have snakes, lizards, arachnids, turtles, tortoises, rats, mice -- just about everything!"

Andy Martin and his son Drew took part on their very first Repticon on Sunday.

"He`s out here to just check it out. We thought it`d be kind of a nice adventure," Martin said.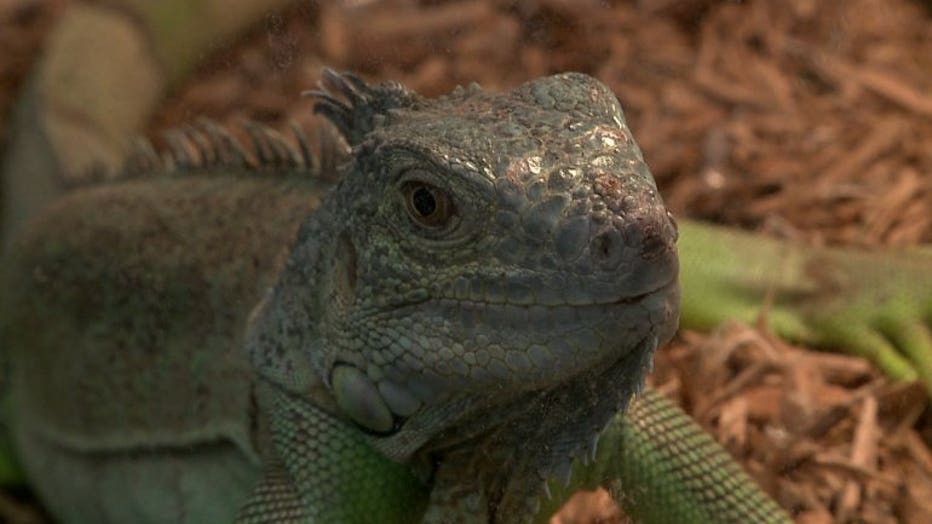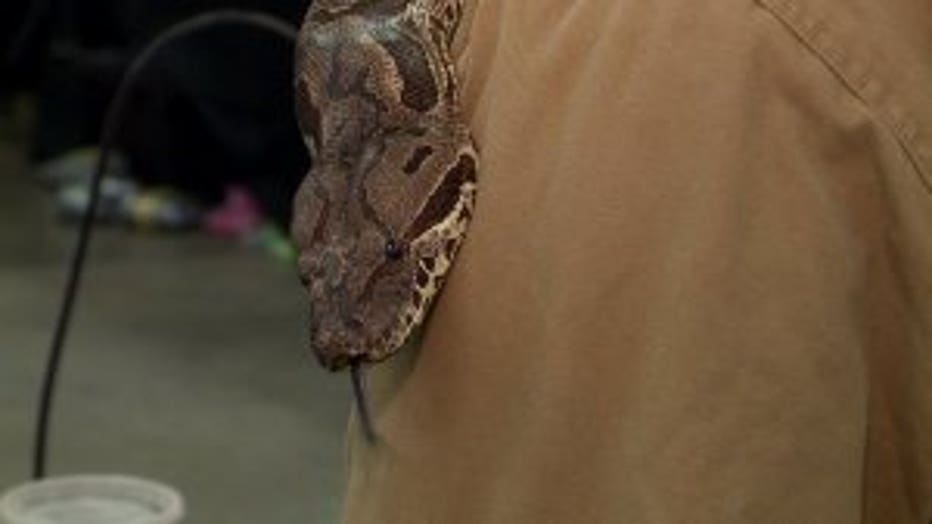 Drew has a Russian tortoise, and wanted to see more reptiles.

"I like how they walk around and stuff," Drew Martin said.

Repticon staff members said exotic animals used to be a novelty, and now, many people see them as family members.

"They`re fascinating. They`re just awesome and I think that`s what it is -- when people get over that initial fear they`re like 'wow!'" Weddell said.

Mike Dean, with The Exotic Kingdom said spiders and tarantulas can make great pets.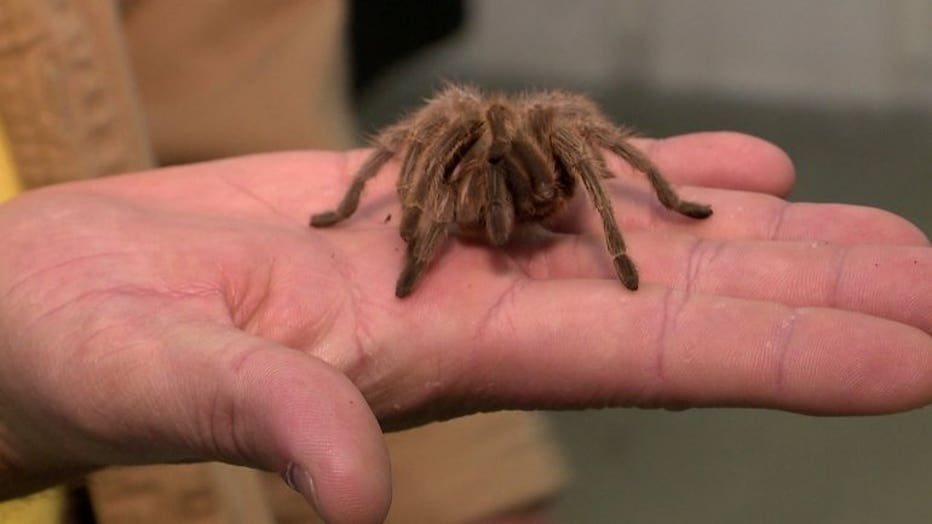 "The maintenance, that`s the biggest thing. You don`t need a big set up for them. It doesn`t take a lot to feed them. You don`t have to pet tarantulas. They`re just a neat little thing to have in your household," Dean said.

Dean goes to these shows to sell pets -- but said his greatest joy is when someone who once feared snakes learns to appreciate them.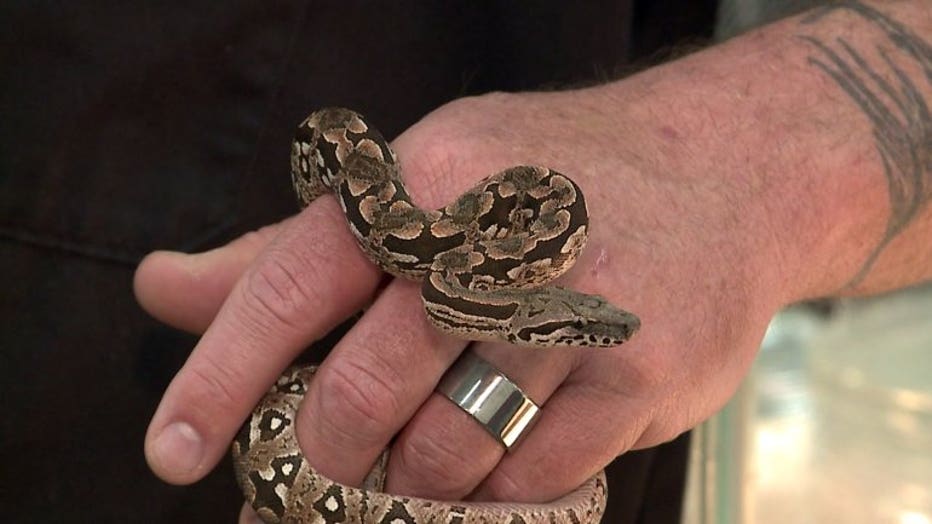 Repticon will be in Milwaukee on August 20th and 21st.

CLICK HERE to learn more about the event.