"They tried selling me!" Local heating & air companies warn customers about impersonation calls


JACKSON/OCONOMOWOC — It's summer, and you want your air conditioning working properly. If you've thought about getting your air ducts cleaned or checked, watch out for a company calling around pretending you're already their customer.

Technicians at Mr. Holland's Heating and Air are trained to educate their customers. The owner, Steve Holland, knows a good customer is a smart customer.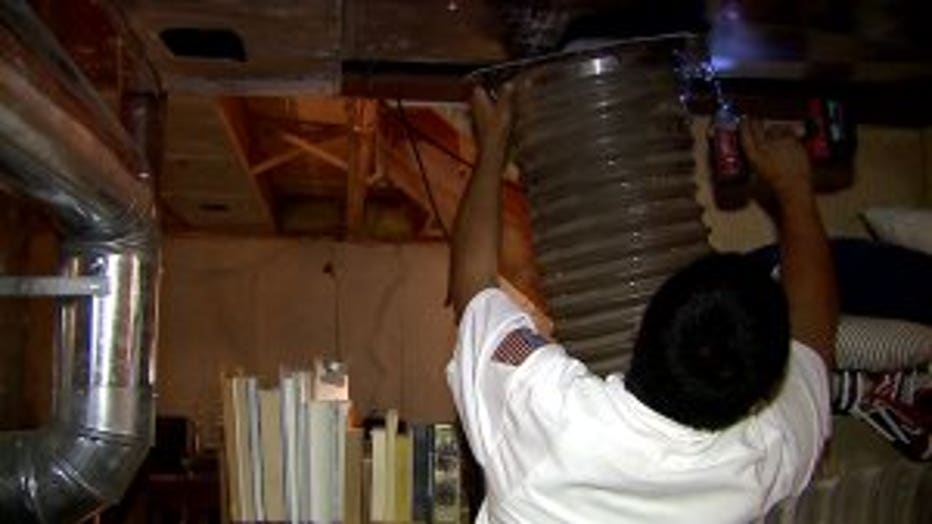 Crew from Mr. Holland's Heating and Air cleans ducts at a home in Jackson.


Holland says your smartphone should be your first tool when it comes to figuring out whether you even need to hire someone to clean your ducts.

"You can stick your arm down in there and snap a picture and the light from the camera will illuminate all the debris. So it's kind of a little trick," Holland said.

Depending on the size of the house, Holland says cleaning all the air ducts can cost between $500 and $1,000. So when Holland got a call with an offer to clean his home's ducts for $35 — he knew something was wrong.

"They tried selling me!" Holland laughed.

To make it worse, Holland wasn't the only person getting the call. Representatives from the company had also been calling his customers — using his name.

"There's somebody calling saying they have this deal on an air conditioning service and duct cleaning and they were posing as your company," Holland recalled his customers telling him.

Holland, of course, wanted to meet them face-to-face. So he set up an appointment with this company.

"I booked it, but they didn't show up," Holland said.

They may not have shown up for Holland, but they did show up for Debbi Brehm. Brehm even shot video of representatives from the company at her home.

Brehm wants to know more about this company. Representatives showed up to her house in an unmarked white van. Brehm's family also owns a heating and air company.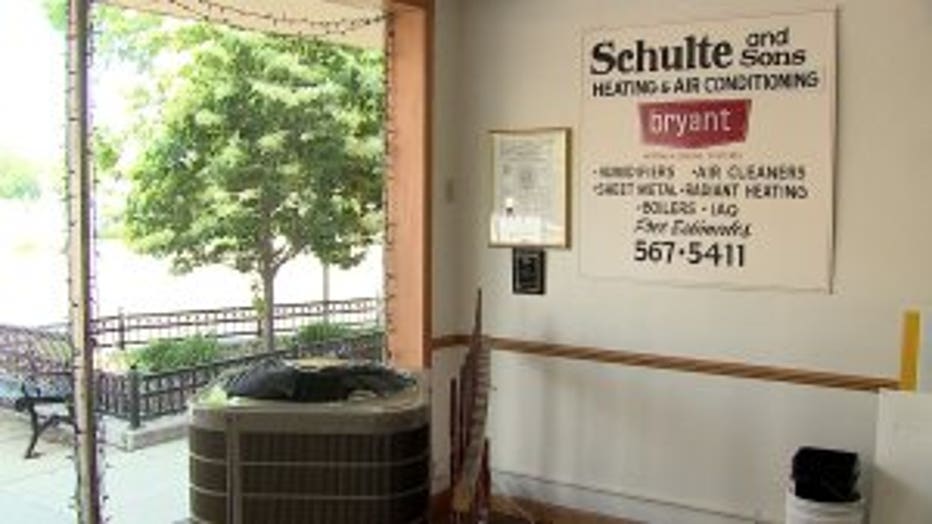 Schulte and Sons in Oconomowoc


Officials with Schulte and Sons in Oconomocwoc say their customers are getting calls as well about air duct cleaning for $35. Brehm got a call and tried to learn more about the company.

"I said 'are you local?' She said 'yes -- we're local.' I said 'so you come from Oconomowoc?' — which she couldn't pronounce. And she said 'yes we do. We're local.' I said 'great, let's set up an appointment,'" Brehm recalled about her phone conversation.

Debbi's mom, Judy Schulte, was there for the appointment too. Schulte spoke directly with the crew that showed up to her daughter's home.

"I just kind of played along with them and when I told them I wasn't too comfortable with that $35 — that didn't sound right and he said, 'well, you don't have to if you don't want to,'" Schulte said.

Schutle and Brehm didn't want the service. So the crew packed up their van and left. But not before Brehm noticed something on the van.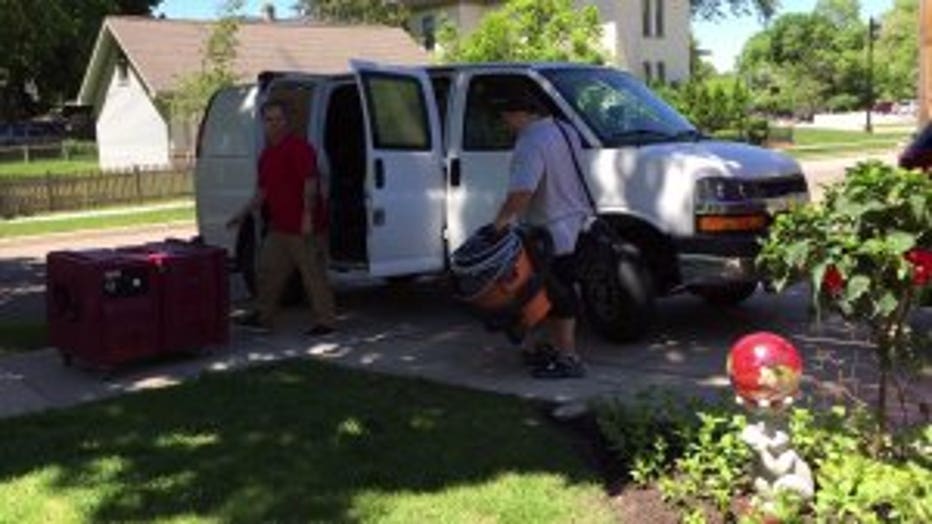 Duct cleaning crew that showed up at Debbi Brehm's home.


"It was an Illinois license plate. So you're not local at that point," Brehm said.

The duct cleaning company isn't from Wisconsin. In fact, it's based in the northwest suburbs of Chicago and has a bad rap.

The company has an F-rating with the Better Business Bureau prompted by complaints with their service, advertising and billing. It goes by several names including, First Duct Cleaning, International Duct Cleaning, Green Heat Services and more.

No matter the name, officials with local companies want the calls to their customers to stop.

"I would like to see them get caught," Schulte said.

"You're frustrated. You're angry. And then you're like, 'what can I do about it? How can I stop this?'" Holland said.

As a customer, you can do your part and be smart. Before booking an appointment, ask questions to learn more about the company.

"What's the name of your company? What number can I call you back at because in case I want to reschedule?" Holland suggested.

Also, be cautious of anyone offering an amazing deal for a service that's usually costly.

"If it feels and sounds too good to be true, I will guarantee you, it's too good to be true," Holland said.

FOX6's Contact 6 reached out to the company for comment. However, company representatives have not returned our calls.