'They don't need to sit in a jail cell:' Mequon non-profit partners with Ozaukee County judge to help people facing drug charges


OZAUKEE COUNTY --  A small patch can identify any drugs in a person's system, but it's how that patch is being used in Ozaukee County that's making a difference. There's a partnership that's helping keep people out of jail and off drugs.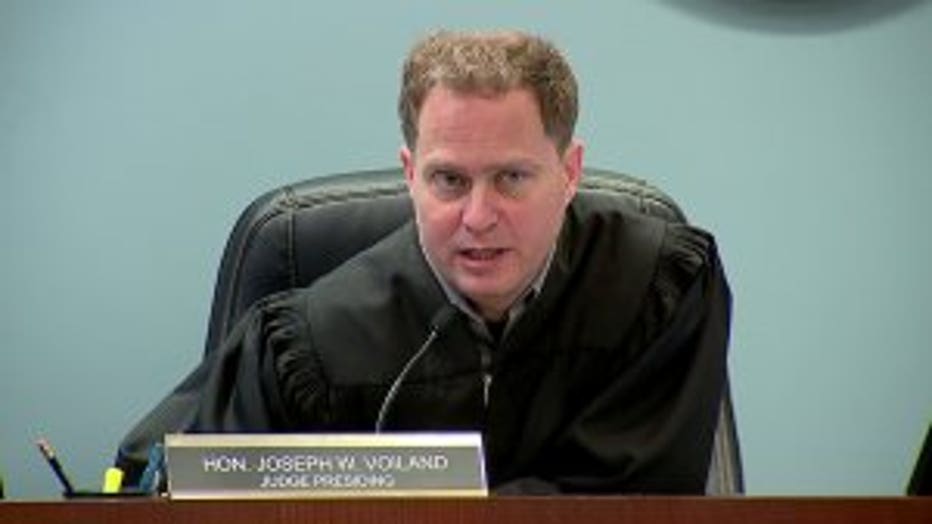 Joseph Voiland, Ozaukee County Judge


If you're accused of a crime in Ozaukee County it's possible you'll walk into Judge Joseph Voiland's courtroom. If you're facing felony drug charges, Judge Voiland may have you walk into Just Listen.

"I order them as a condition of their bond to have 24/7 drug monitoring," Voiland explained.

Voiland partners with the Mequon-based non-profit to administer pre-trial drug monitoring.

It's all done through a small patch that absorbs sweat.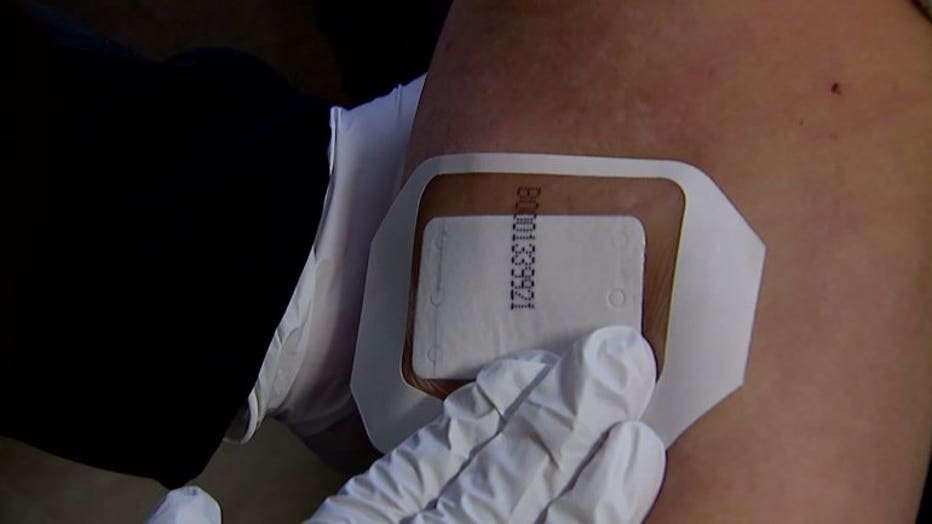 The drug sweat patch monitors drugs in a person's system 24/7.


"If you consume anything it's going directly here to the patch and we will know," explained Tina Perry, the founder of Just Listen.

"It will test every type of drug, basically. So, it goes from opiates to heroin, to angel dust," said Suzi Nietzke, a recovery coach at Just Listen. "It, also, gives you a percentage of how much is in that user's system."

Phil Sousa knows exactly how the process works because he ended up in front of Judge Voiland.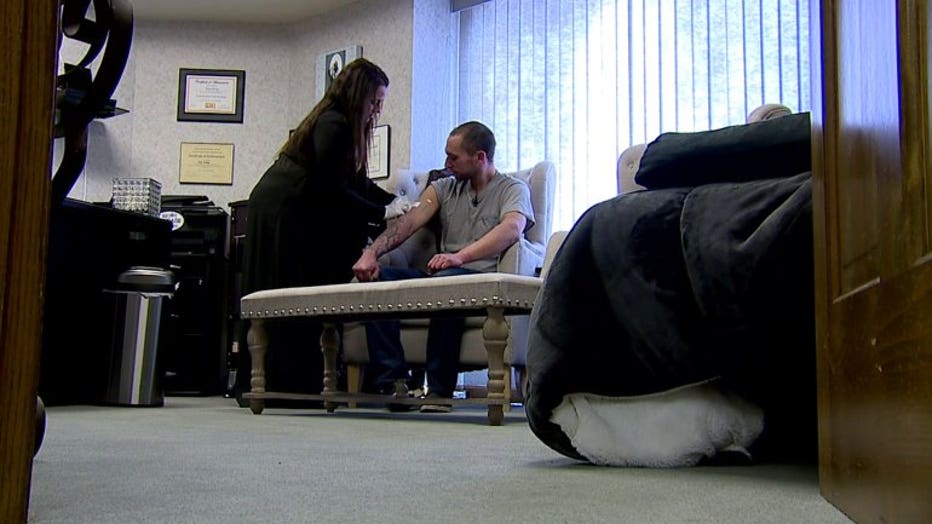 Tina Perry, the founder of Just Listen, applies a drug monitoring patch to Phil Sousa.


"I had gotten pulled over and I got caught with illegal substances on me," Sousa said.

As part of his bond, he's wearing a patch at all times.

"It's either this or sitting in jail. So, I'll choose this every day," Sousa said.

Voiland says without the patch, people out on bond aren't always held accountable.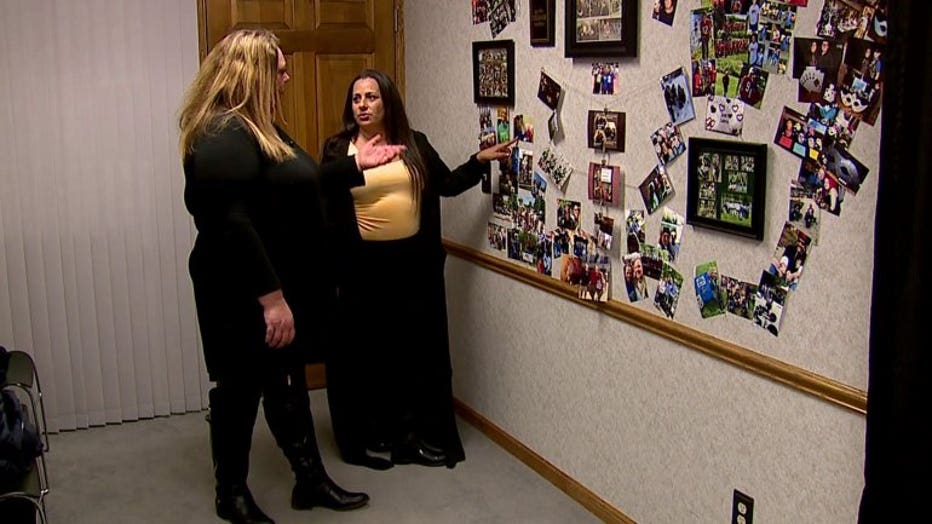 Tina Perry and Suzi Nietzke in the Just Listen office.


"They would get a bond sheet that says no illegal drugs and it was pretty much worth the paper that it was written on because we would get people back over and over and over again," Voiland said.

"There's no way around it. You cannot cheat the patch," Sousa said.

But when someone like Sousa ends up at Just Listen, they're getting more than a patch.

"I've seen such a problem with drug use with children and adults and how it affects families is absolutely horrible," Perry said.

Perry once struggled with addiction and her experience is one of the reasons she founded Just Listen.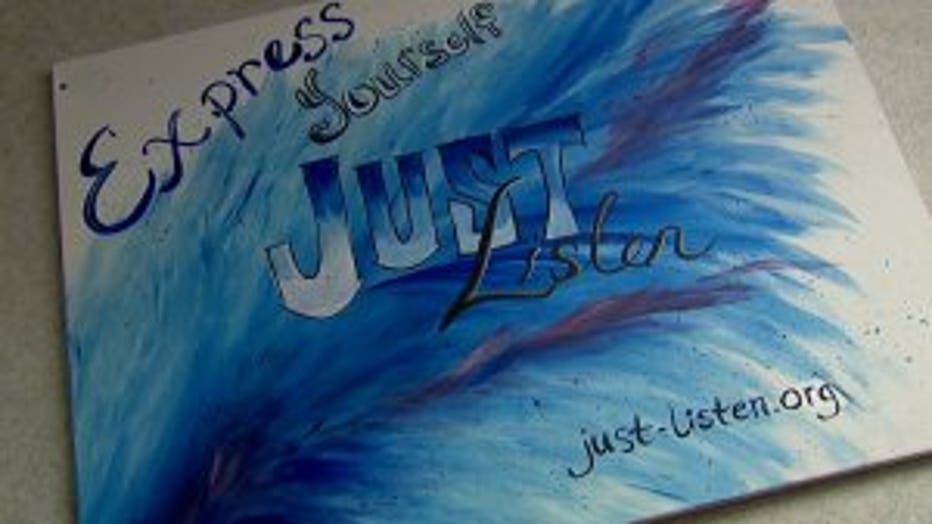 "Everybody's road to recovery is different," Perry said. "'So what I did was think back to when I was in rehab and what did I get out of it? Why am I still clean today from cocaine? Why? There has to be a reason? So, there is other people that need help."

Her organization offers that kind of help with its programs like recovery coaching.

"I'm not a counselor. I'm a coach. A coach is a little bit different because you walk side-by-side with somebody," Nietzke explained.

Nietzke says she's first-hand the impact drugs can have.

"In 2017, I attended 10 funerals for overdoses," Nietzke said.

So, when a court-ordered client ends up in the Just Listen office -- the patch is only the beginning.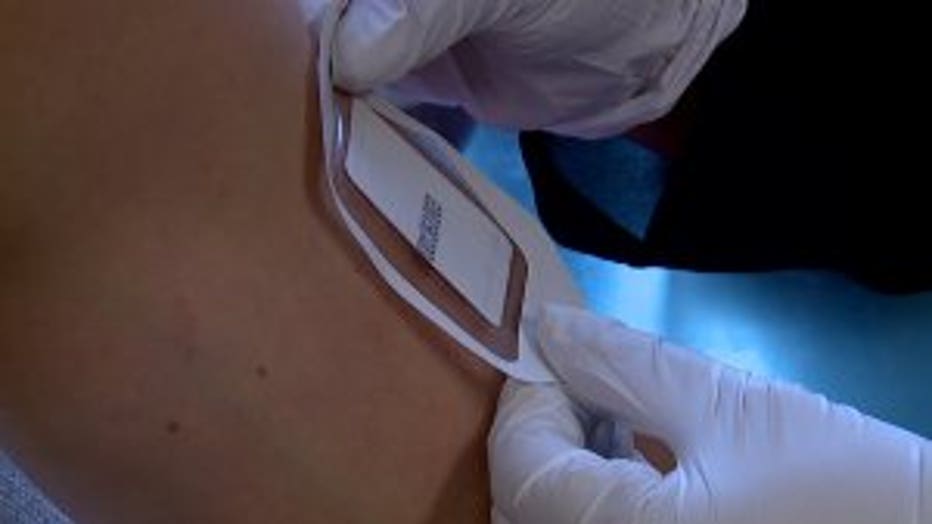 "They need help. They don't need to sit in a jail cell. They have to have help," Nietzke said.

"We talk to them in the office. They have the social media connection with us. They can text us. We even reach out to them," Pery said.

Sousa says he's grateful Judge Voiland sent him to Just Listen.

"It's nice to be surrounded by positive people and have support," Sousa said.

Perry and Nietzke are too.

"We help save people`s lives," Perry said.

"We're all on this mission to help," Nietzke said.


Just Listen's services go beyond drug monitoring and recovery coach. They offer a recovery support group the first Thursday of every month and support group for family and friends of addicts the second Tuesday of every month.

In addition, they offer the Just Listen program, which is a community and educational outreach programs for teens, young adults, and families. You can learn more about those events on their Facebook page HERE.