The wine algorithm: Rapidly growing Milwaukee business uses math to find your perfect match


MILWAUKEE -- A rapidly growing Milwaukee business is using math to find your perfect match. We're not talking about love -- unless you love wine!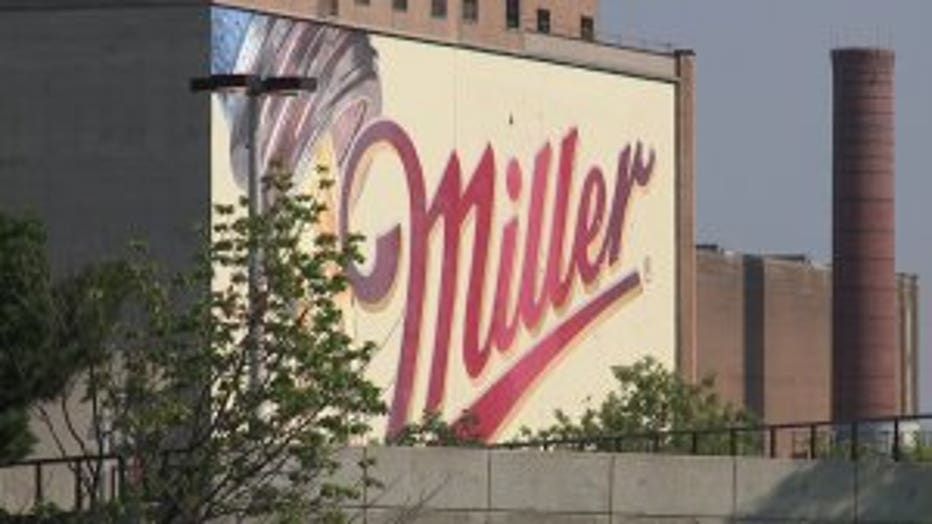 Milwaukee has revolutionized the way we drink -- from the history in the Miller Valley to the heart of the craft brewing craze, but in the midst of successful breweries both big and small, Milwaukee is also home to a business advancing the way we drink something else.

"We have a quiz and based on your answers to the quiz, we match you to wine that meets your profile," Richard Yau, Bright Cellars co-founder said.

That's right! Wine matchmakers -- in Milwaukee!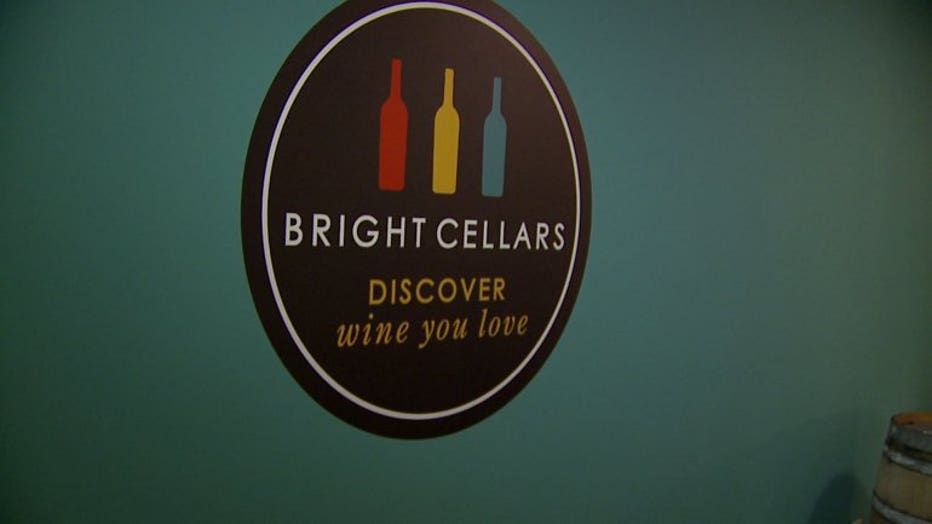 Yau has no ties to the Midwest. He is from California. After studying at MIT and working at a tech startup, he and a friend were taking a culinary class on the side at Boston University.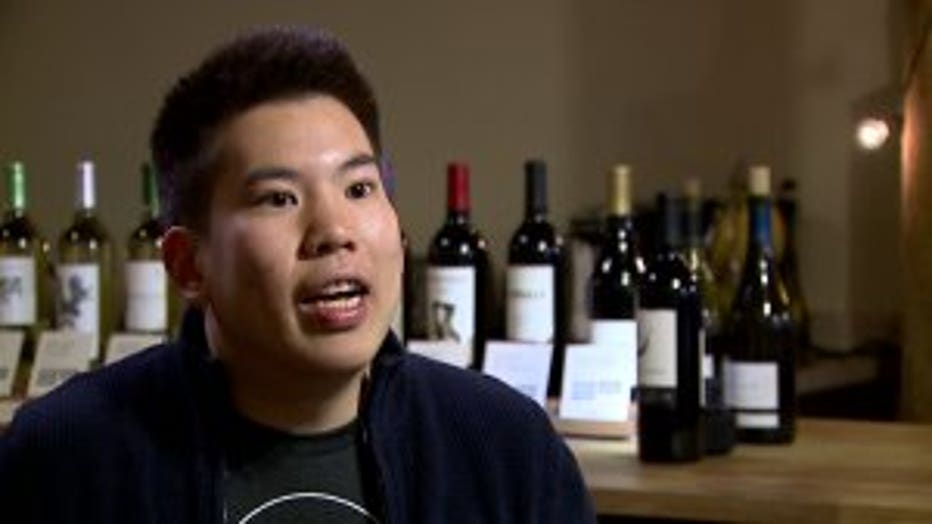 "We would taste a dozen wines a class and we`d be talking about `hey, what`s the level of acidity? What`s the level of body? Alcohol percentage?' We said `hey, we might be able to quantify some of these things and learn something about people`s preferences,'" Yau said.

So, the guys developed a formula. It seeks to find the wine best suited for someone's taste buds.

And a business was born!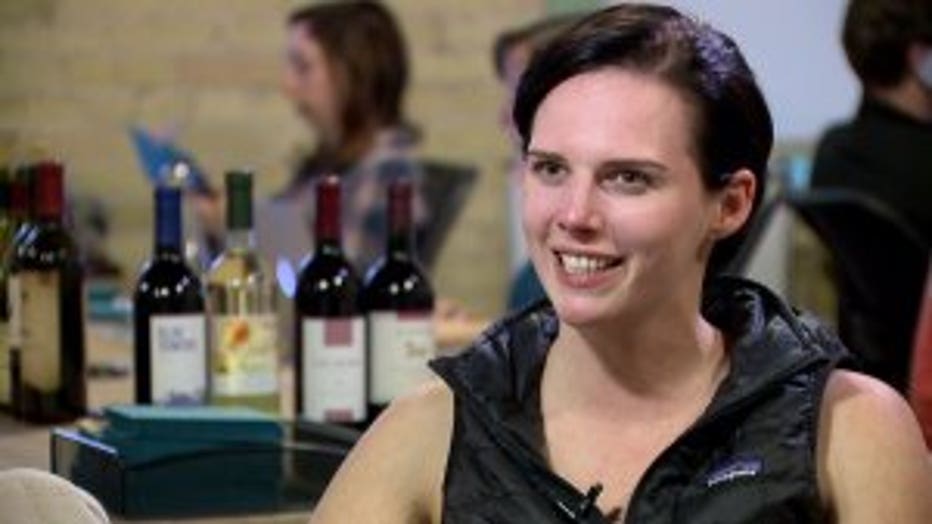 The co-founders rented a small office in Boston and made Maria Santacaterina their first hire.

"I kind of got the sense when I walked into the office space, which was a tiny little room filled with hundreds of bottles of wine and there was two desks at the time and they had to clear off a third desk of bottles for me," Santacaterina said.

FOX6's AJ Bayatpour took the seven-question taste quiz at Bright Cellars' office. After answering questions about which chocolate you prefer, how you like your tea, and of course, whether you prefer red or white wine, AJ got his match: Blue Towers -- a pinot noir from Chile.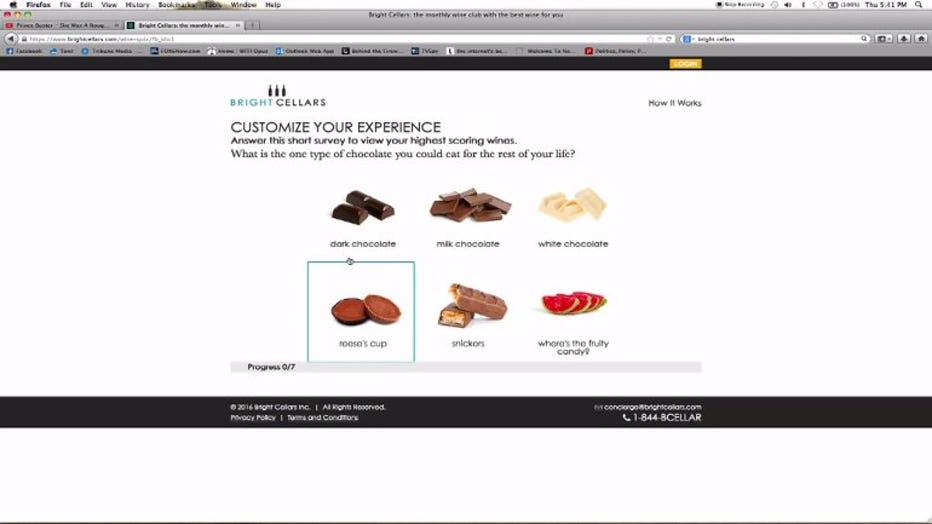 Yau decided to pour everyone a glass.

You may be wondering: How did these guys end up in Milwaukee?

"We`re one of the first and initial investors into companies, so we`ll go out and recruit them and meet them before any other investor`s worked with them," Joe Kirgues, co-founder of Gener8tor.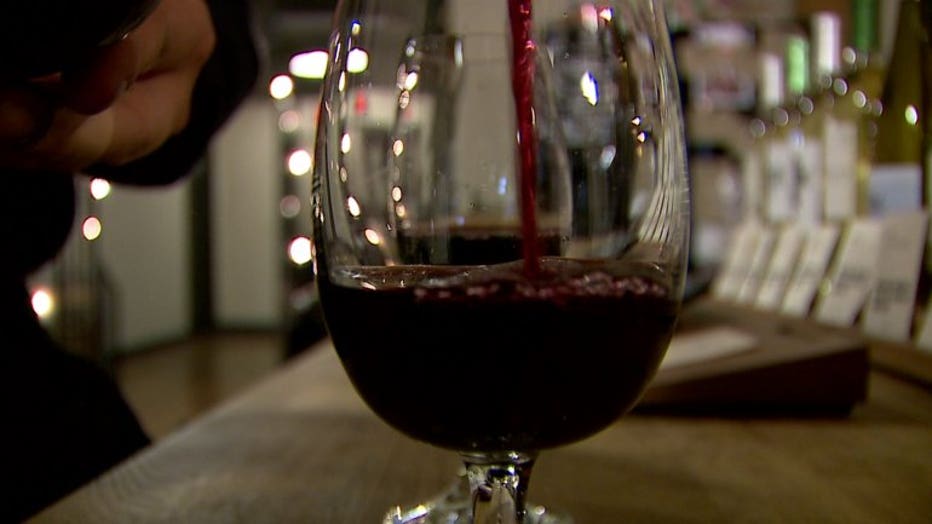 Gener8tor houses small startups just getting started -- providing the space for the baby businesses at its Milwaukee location.

But first, it runs a 12-week course in Madison to mentor them.

A previous graduate recommended Bright Cellars to Kirgues.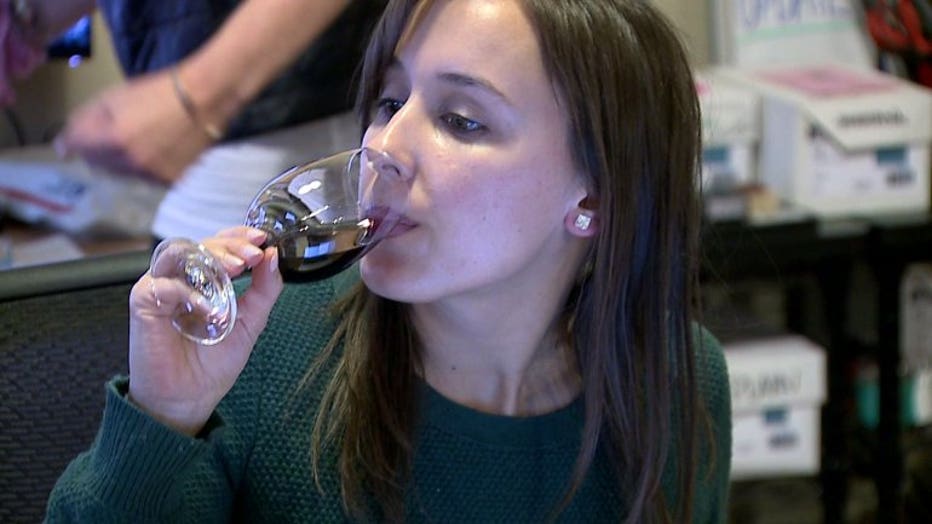 "He came to us and said `hey the TA in my algorithms class is trying to build a company' and I thought `the TA in your algorithms class at MIT? This has gotta be a pretty bright founder,'" Kirgues said.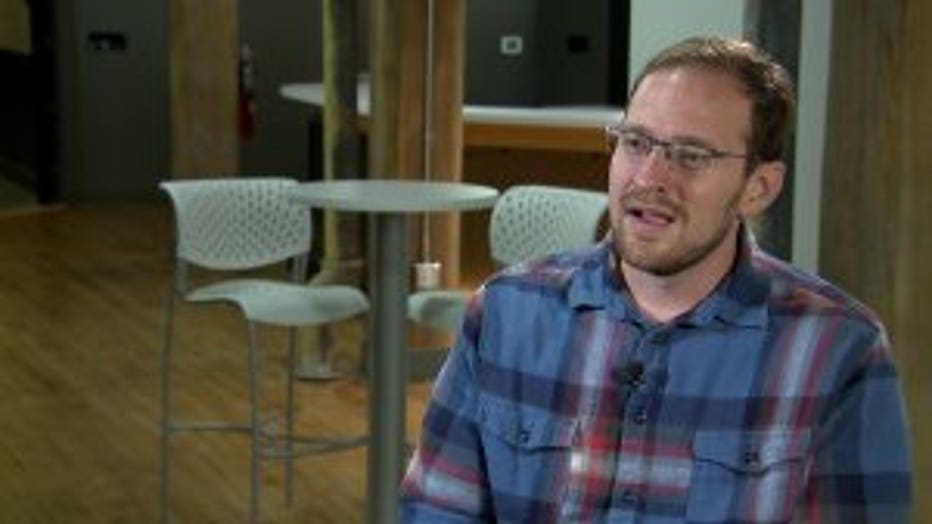 In 2015, Bright Cellars was part of Gener8tor's sixth graduating class.

When it was time to take off, they didn't go far -- accepting an investment package from Gener8tor and a chance to work in their Milwaukee office space.

"We said `hey, we wanna be a part of that story. We could be part of the entrepreneurship movement here in Milwaukee in a place where it`s not as developed, but is developing,'" Yau said.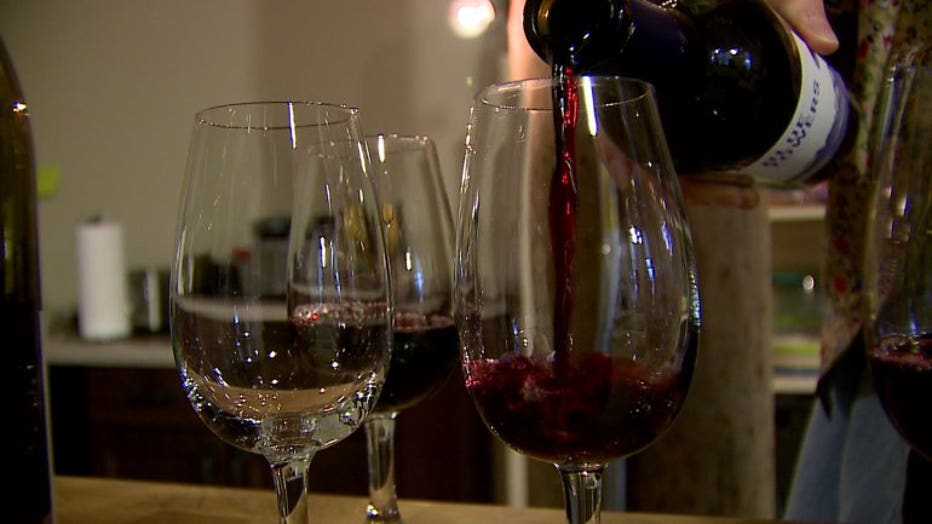 "he culture here is so unique, especially compared to the east and west coast. You definitely get a different type of person -- that Midwestern nice," Santacaterina said.

In Bright Cellars' first year in Milwaukee, the company has filled into its office nicely -- going from three to 17 employees, and from 20 monthly subscribers to 7,000.

Through the subscription, people can buy bottles from wineries that partner with Bright Cellars.

"Before we opened, I was nervous because I thought it was all beer in Milwaukee," Brooke Boomer, co-owner of The Ruby Tap in Wauwatosa.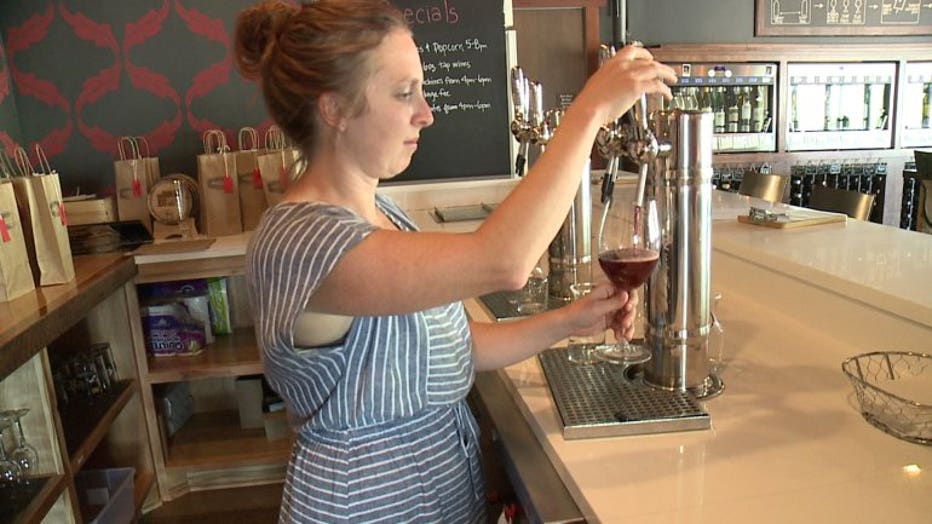 Bright Cellars seems to be right at home in Milwaukee, where the wine scene may be growing just as fast.

The Ruby Tap, where you can pour wine by the tap, is now in its fourth year at the original Wauwatosa location.

"There are a lot more places open. There are a lot of wine bars open. I mean, I think so. I hope so since this is our life," Boomer said.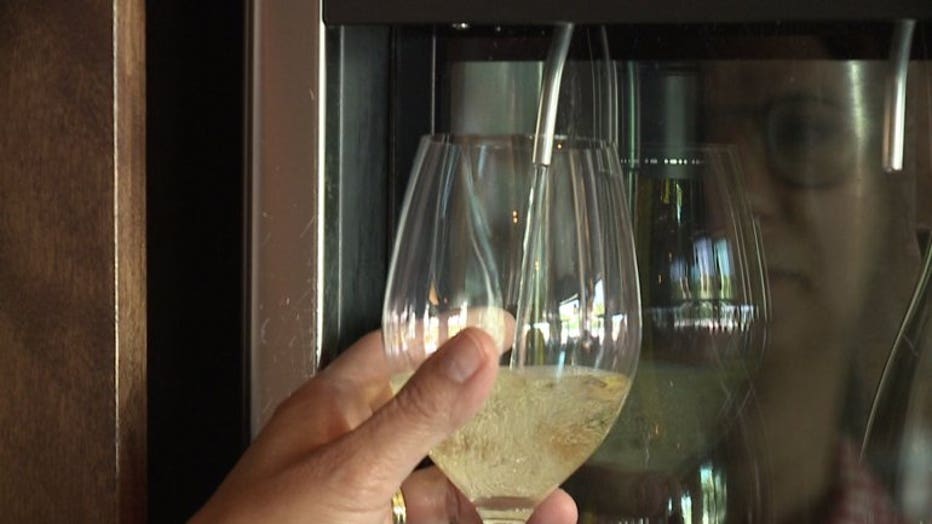 When Yau envisions Bright Cellars' future, he said he sees a growing interest in wine knowledge -- similar to what's driven the growth of craft breweries.

"Wine is interesting because I think we can help do for the wine industry what`s happened in the beer industry," Yau said.

Bright Cellars isn`t tipping its hand just yet as to what its next development will be -- but Yau said it could involve something along the lines of directly providing foods that pair well with the wine subscribers select.

A lot of people like to have cheese with their wine -- and Milwaukee is a pretty good place to find cheese.

Meanwhile, Bright Cellars is now getting national attention. It made Entrepreneur Magazine's Top 100 list of new businesses -- ranking second in the category of "food and farming companies to watch."