The truth about activated charcoal: Benefits and risks of the health and beauty trend


MILWAUKEE -- Some people swear by charcoal. These days it's found in toothpaste, soaps, shampoos, and deodorants. But, depending on it's used, it can do more harm than good.

Makeup artist Amanda Shallow agreed to test charcoal toothpaste for Contact 6.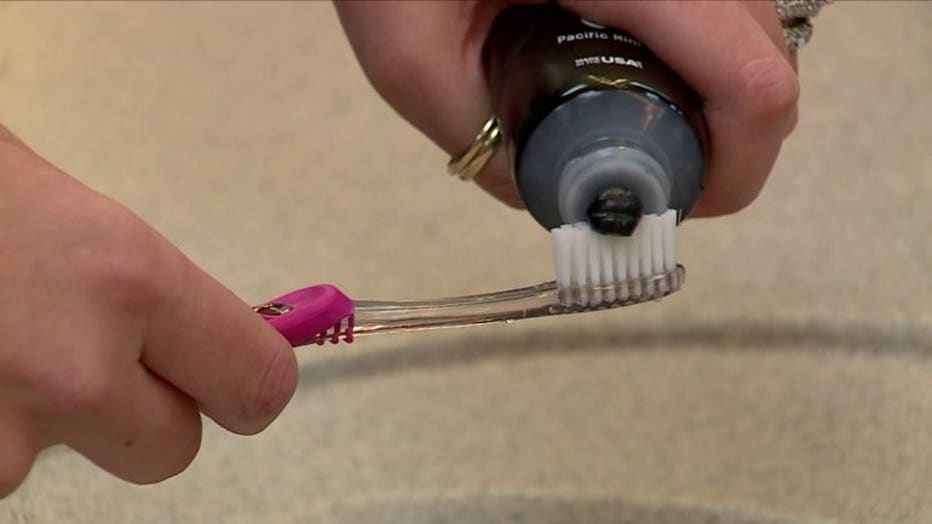 "I don't know if I feel as clean not having the suds," Shallow said as she brushed on the toothpaste.


Amanda Shallow shows off teeth after brushing with activated charcoal toothpaste.


After two minutes of brushing, it gave Shallow a slightly brighter smile.

"I like it," she said.

People are using activated charcoal in toothpaste, supplements, and exfoliants.

At Indulge Salon in Whitefish Bay, clients can get a charcoal face mask.

"They'll come in off the streets and they'll ask for something with charcoal in it," Leroy Bracamonte of Indulge Salon. "It's more of like a lifestyle."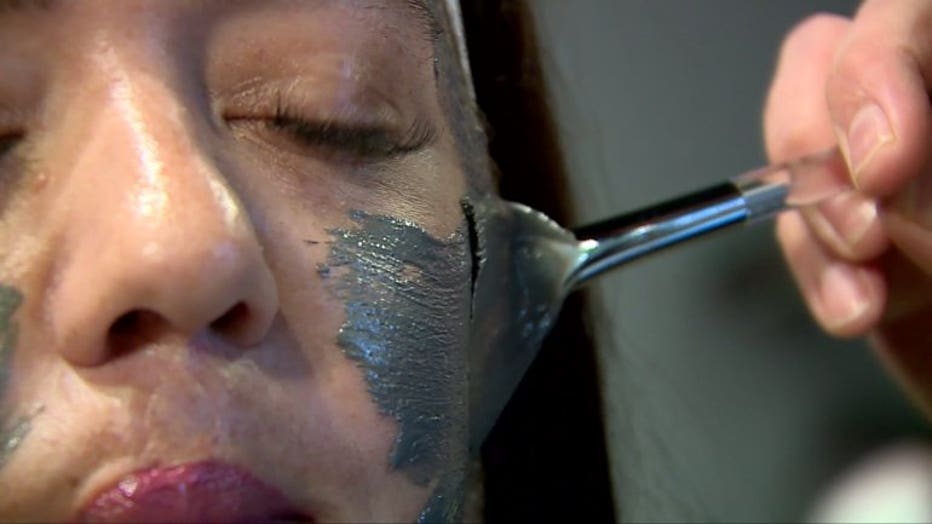 Activated charcoal is like the stuff you use in your grill, but it's been superheated. For centuries, it's been used to treat various health conditions but is it safe?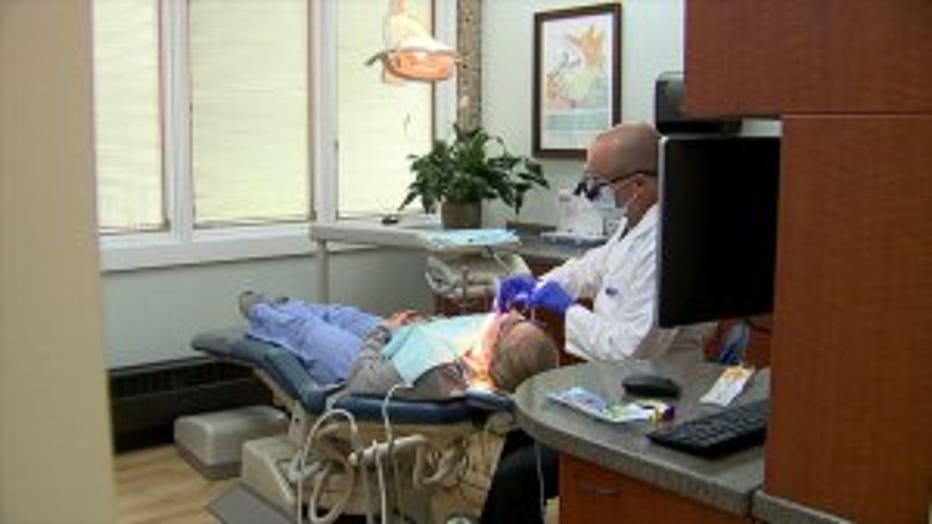 "It's not worth the benefit," said Dr. Edwin Brookes of Acacia Dental Care.

Dr. Brookes says charcoal toothpaste is more abrasive than regular toothpaste and can wear down your enamel, which is the protective layer of a tooth.

"If you lose enough of it, it may expose the next layer of tooth which is dentin, in which case you`ll have some sensitivity, you`ll have a weaker tooth, and you`ll be in need of some dental work at that point," Dr. Brookes explained.

What about using charcoal products part of your skin routine?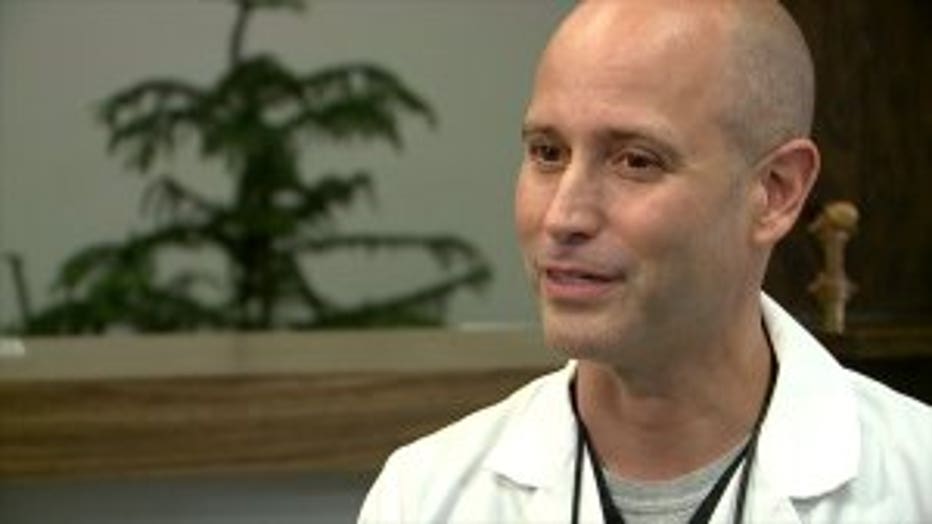 "The activated charcoal is just fine, that can help remove toxins in lots of different ways," said dermatologist Dr. Dan Aires.

At hospitals, activated charcoal is used to treat poisonings or overdoses. The charcoal binds to drugs and other toxins in the body. It stops them from being absorbed.

Some people take charcoal supplements to detoxify the body or swear it helps with indigestion.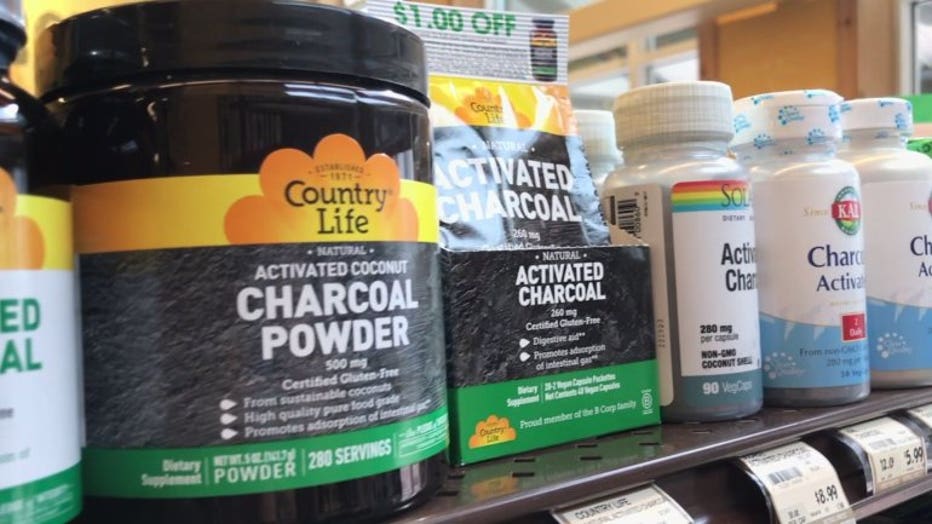 In small doses, it has no known side effects.

However, Dr. Brookes has a warning.

"Everything is attracted to it, so supplements or vitamins or other medications that you may want to get into your system, might stay with the charcoal," he said.

Shallow takes charcoal pills.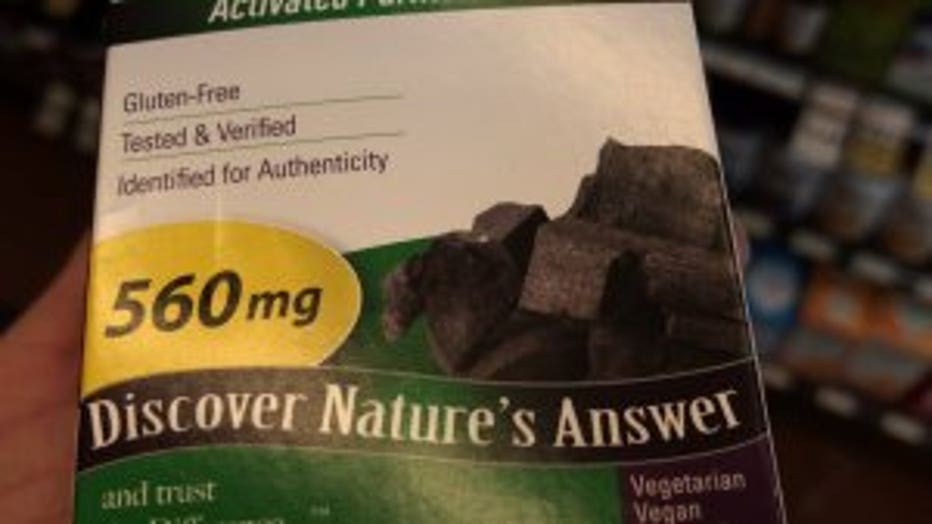 "ith anything overusing and using incorrect ways can harm you," she said.

Despite the warnings from dentists, Shallow would be comfortable using charcoal toothpaste again from time to time.

"I can see a little bit of kind of taking that edge off," Shallow said.

Dr. Brookes says instead of using charcoal to brighten your smile he recommends over the counter whitening products or an in-office whitening procedure.

If you're interested in charcoal pills, keep in mind, like most supplements, they're not approved by the FDA, which means the label may not paint the full picture.