"The third choice:" Libertarian presidential candidate Gary Johnson fires up large crowd in Milwaukee


MILWAUKEE -- Among likely voters here in Wisconsin, a new Marquette Law School poll shows Libertarian candidate Gary Johnson is getting 10% of voters. Johnson spoke at Milwaukee's Serb Hall on Thursday, September 1st.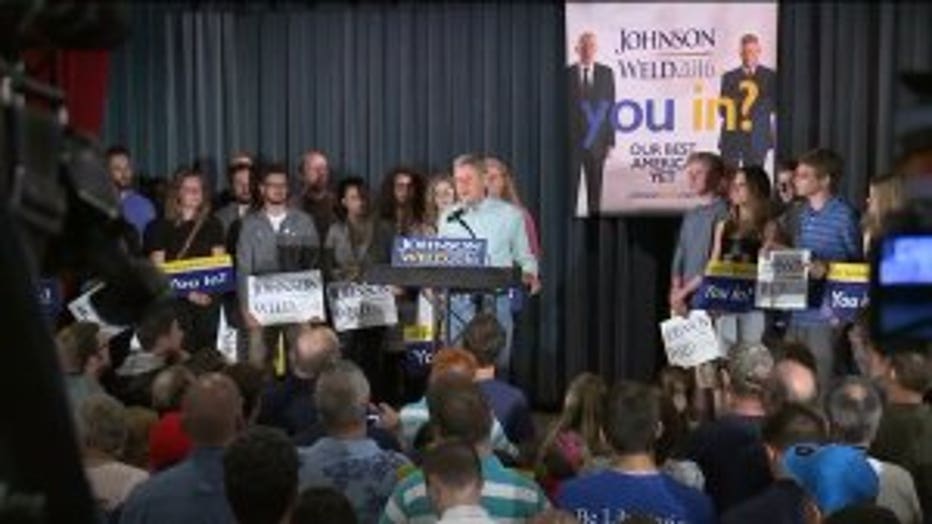 Gary Johnson was fired up to be in Milwaukee, and said this is the craziest election ever.

"You know how crazy? I'm going to be the next president of the United States," said Johnson during his speech.

In front of hundreds, the former New Mexico Governor hammered both major party candidates.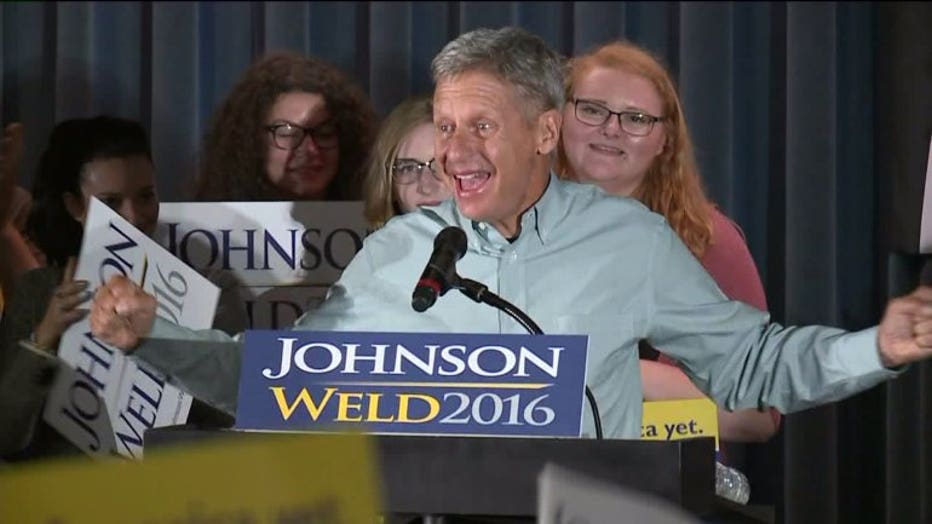 Gary Johnson at Serb Hall


On Donald Trump's signature plan:

"Let's not build a fence across the border," Johnson said.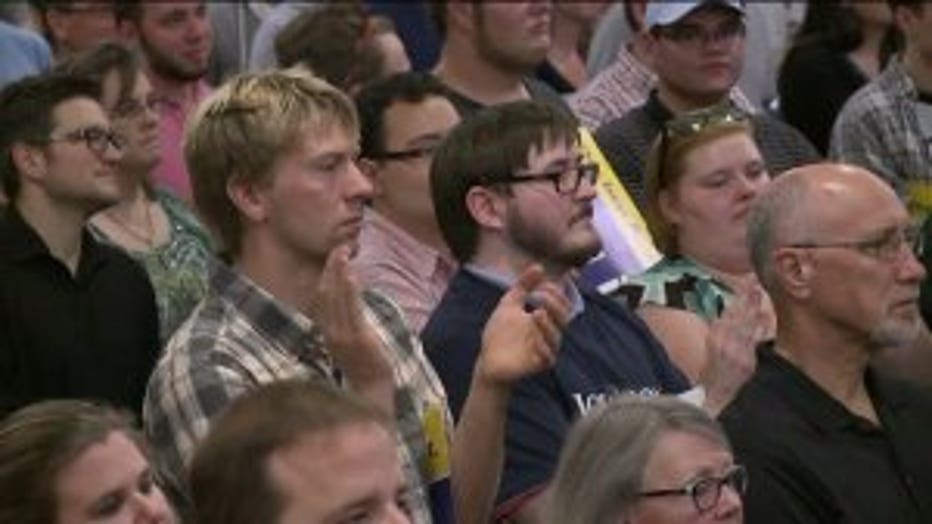 And he charged that Hillary Clinton was corrupt, engaging in pay to play while secretary of state.

Johnson would replace income and corporate taxes with a consumption tax.

Eliminate whole departments in the federal government.

Talking with reporters, Johnson says he likes Governor Scott Walker -- if not all of Walker's views on social issues.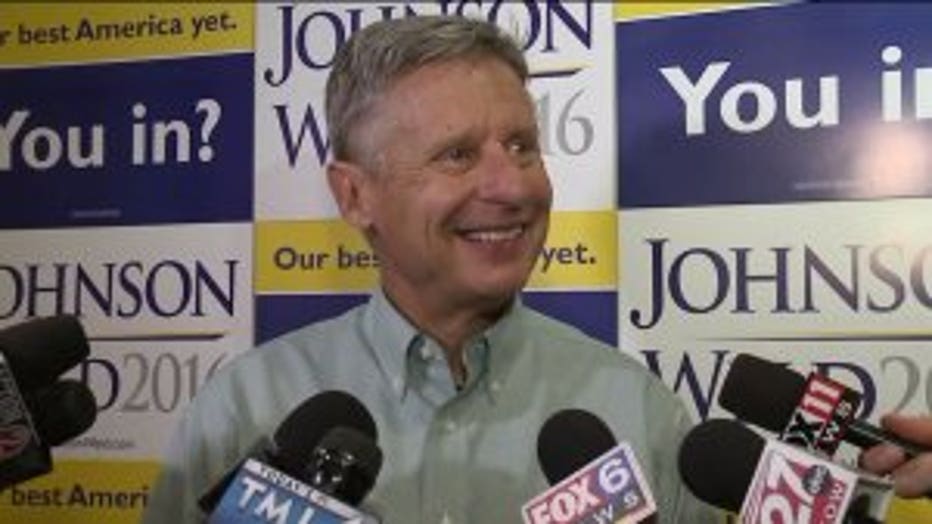 Gary Johnson at Serb Hall


"My understanding is that he's done a really good job. That in fact he really has been about smaller government," said Johnson.

The room was packed, even though Johnson spoke at kickoff of the Green Bay Packers' final preseason game.

"I feel like showing my support for a candidate standing up for freedom and liberty is more important than watching the second or third stringers fight for jobs," said a Johnson supporter.




Johnson's supporters say they can't stand to vote for Clinton or Trump.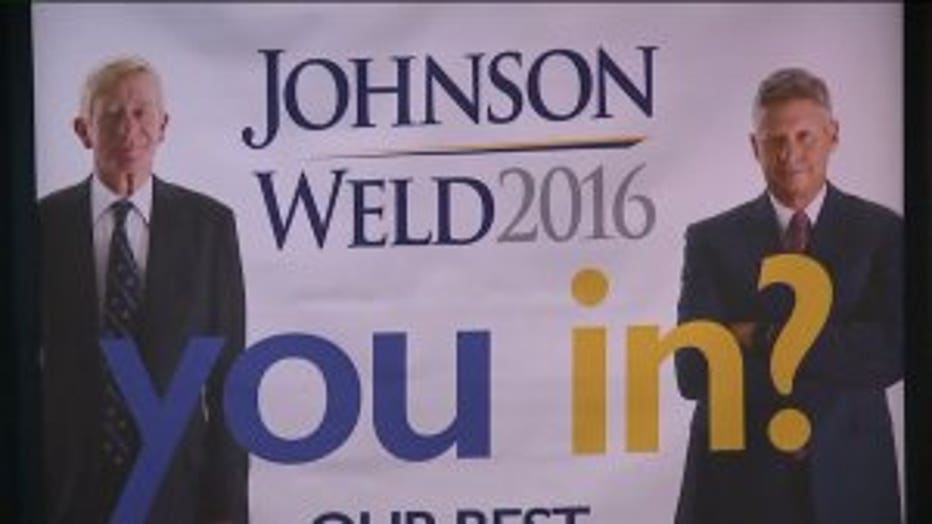 "He can definitely be the third choice. I've felt for a long time that we should have more than two choices," said another Johnson supporter.

Johnson compared the first presidential debate to the Super Bowl. Johnson is getting about 10% in national polls, and 10% in the Marquette poll out Wednesday. He needs an average of 15% in five national polls to get into the debate, which is in 25 days.