'The problem hasn't stopped:' Notorious illegal party host pops up in a new neighborhood


MILWAUKEE — You could call him one of Milwaukee's worst neighbors. He has a history of hosting illegal, all-night parties.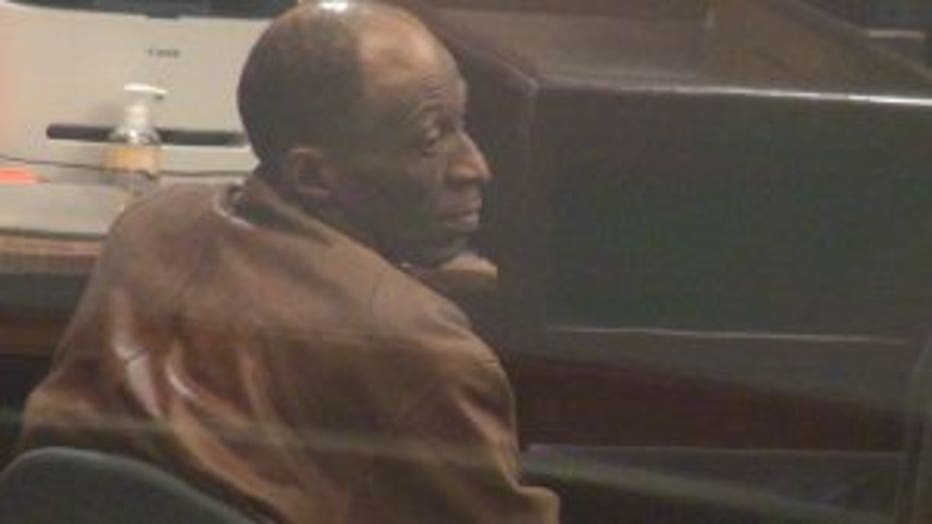 Now, officials say Daron Maye is back --  making his presence known on a new block.

"There's no doubt that people have guns, shots are being fired," said Captain Timothy Heier, Milwaukee District 5 Police Department.

But, this time around, closing time could come much sooner.

"It's not tolerable for this activity to take place," Captain Heier said. "It's not allowable to have this type of activity, these after-set parties, and the violence and the late hours in this neighborhood."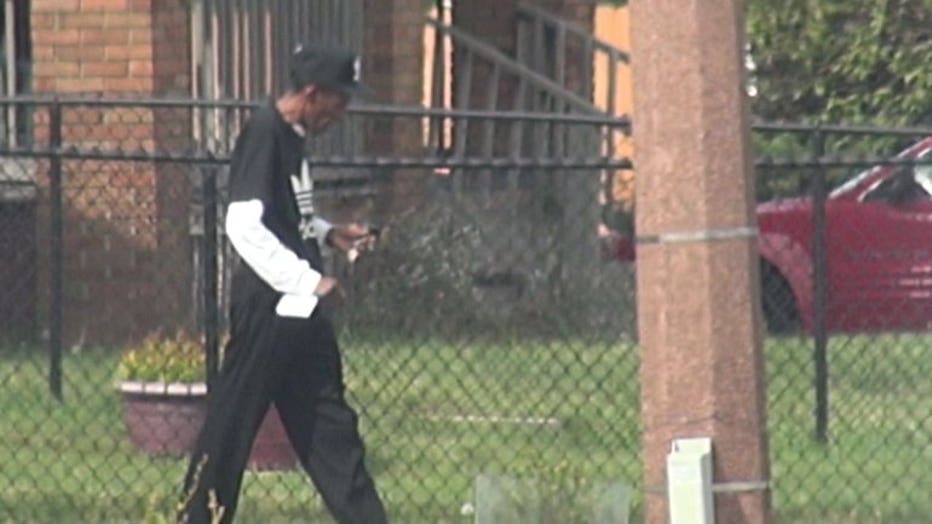 FOX6 cameras capture Daron Maye leaving his home in the fall of 2017.


Back in October, FOX6's Contact 6 first introduced you to Maye and his history hosting illegal parties. First, at his home on 37th street. Then, at his apartment near 27th and Capitol.


Police surveillance captures people going in and out of Daron Maye's former residence on 37th street.


"It's not just a house party. It is folks that are gathering together to conduct illegal activity, often involving firearms, often involving drugs, often involving prostitution," explained Nick DeSiato, Assistant City Attorney for Milwaukee.

The city attorney's office partnered with police to declare both homes a "chronic nuisance."

FOX6 cameras captured Maye's eviction from the 27th street house. Now, he's moved just five blocks away to 28th near Ruby.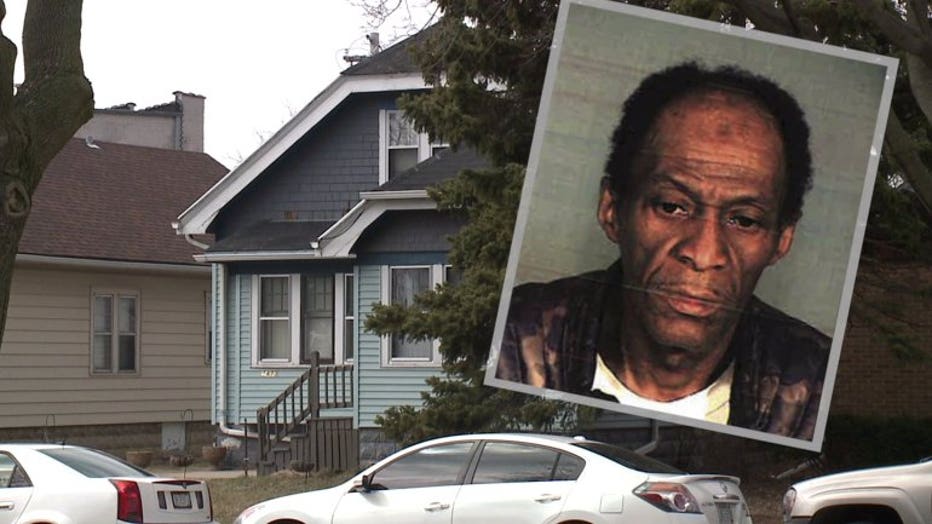 Captain Heier says the first to call to Maye's new house was on March 3rd for fights and shots fired at a party.

On March 11th, the second call came in.

"Another caller who said that a gun was pulled on her," Heier revealed.

On April 1st, a third call.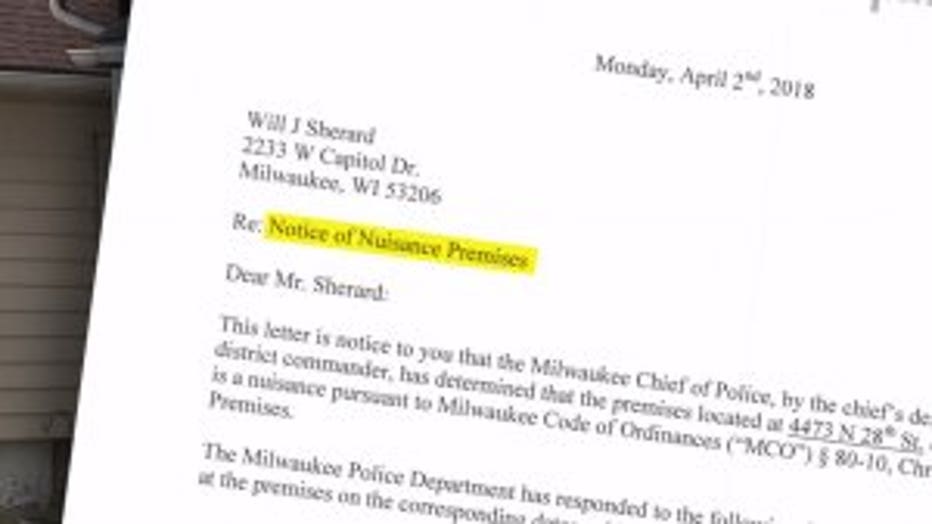 "We had a call of a subject with a gun that had broken some windows," Heier said.

The next day, the city declared Maye's new house a nuisance and sent a letter to his landlord - Will Sherard.

"The landlord has an obligation to come back with a written plan of abatement," explained DeSiato.

After being unable to reach Sherard by phone, Contact 6 visited the realty company that owns the property to try and talk to him about the issues with the property.

Contact 6 still hasn't heard from Sherard. His attorney told Contact 6 he has "no comment."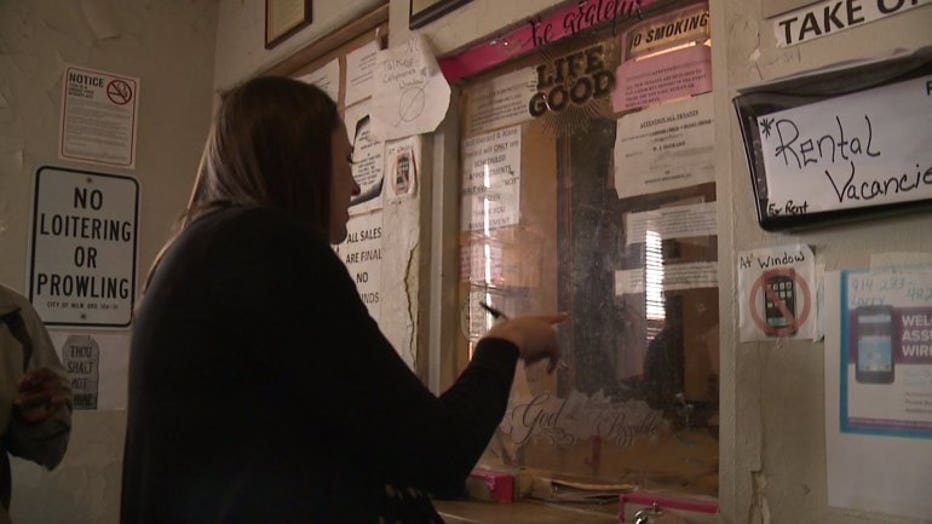 Contact 6's Jenna Sachs attempts to talk to Will Sherard about nuisance activity by one of his tenants, Daron Maye.


In the meantime, Maye has his own legal problems. He has appeared in court for an OWI, a threat to law enforcement officer and physical abuse of a child.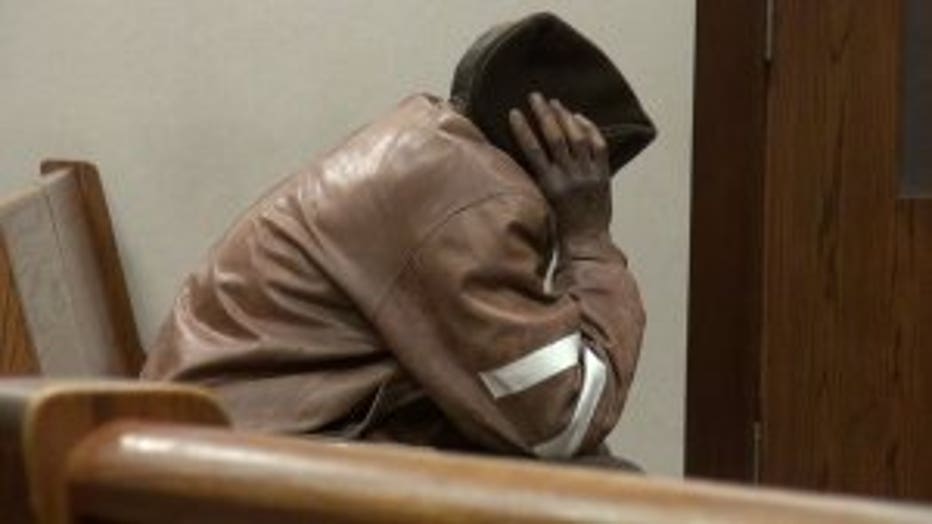 Daron Maye avoids Contact 6 cameras during a court hearing.


Contact 6 attempted to speak to Maye after his court appearance. He used his hat to hide his face from the camera in the courtroom and later threw a jacket over his head to avoid Contact 6's questions.

Just five days after Contact 6 tried to speak with Maye at the courthouse, police got another call.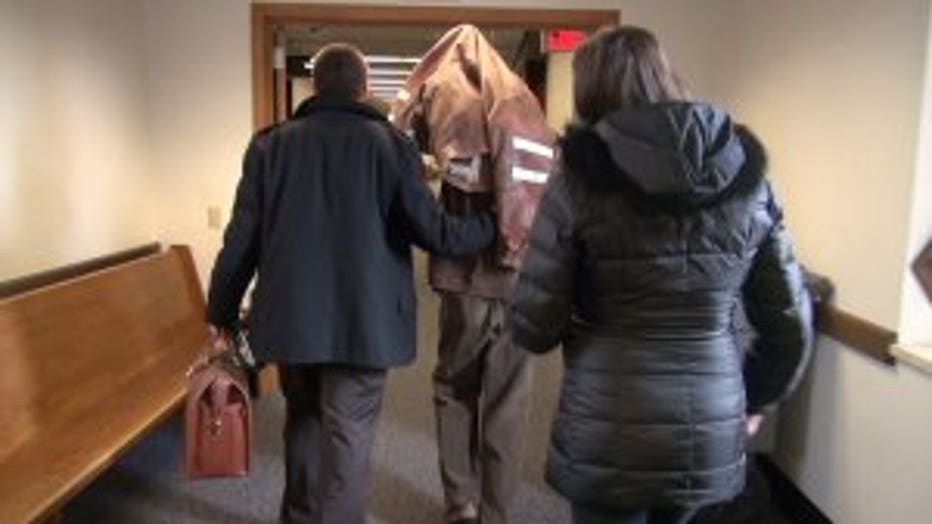 Daron Maye avoids questions from Contact 6's Jenna Sachs.


"We had four shots fired from the front porch of Mr. Maye's residence. So the problem hasn't stopped," Heier said.

Maye's landlord was given ten days to come up a plan of action, but it has been nearly a month and the city has received no response.  His landlord will now be charged for all future police calls to the property. Maye has not been cited for anything at his current address, because he is just the tenant.