'The other side of the story:' Democrats protest Vice Pres. Pence visit in Milwaukee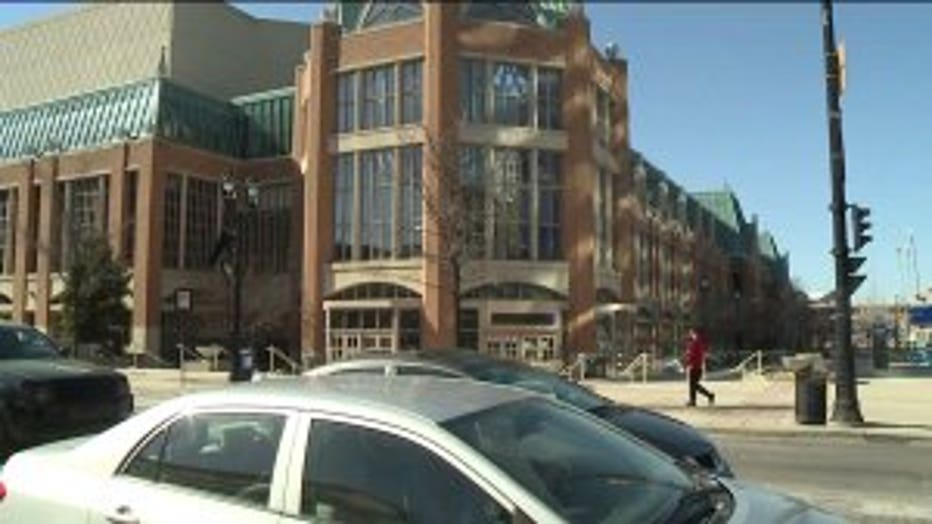 MILWAUKEE -- Vice President Mike Pence was in Milwaukee Wednesday, April 25 -- speaking at the Wisconsin Center. Democrats gathered outside the building ahead of Pence's visit to give what they called "the other side of the story." While the LGBTQ community issued a statement saying Vice President Mike Pence and Governor Scott Walker, have anti-gay policies -- others criticized tax reform.

Security was tight as officers on horseback, motorcycle and squads surrounded the Wisconsin Center during the event. Those opposed to the tax reform package recently passed in Washington gathered to speak out against the administration's policies.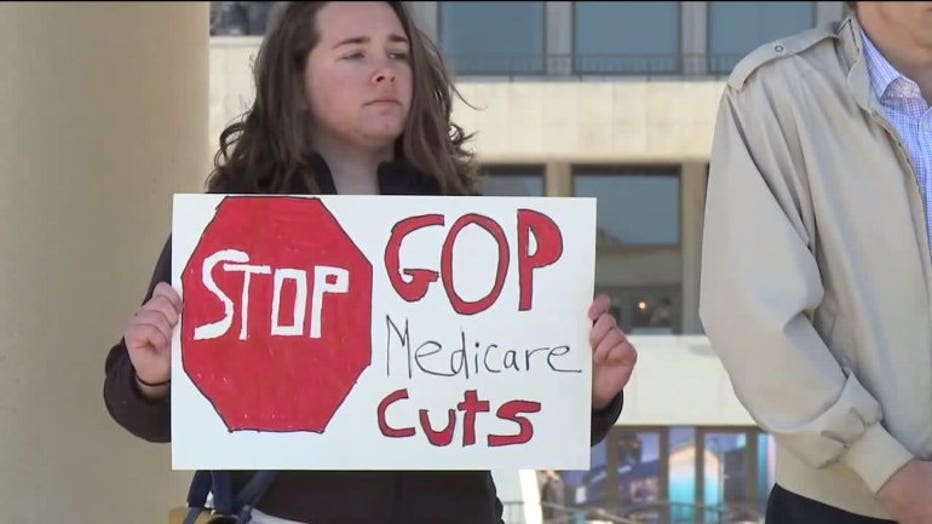 "Bragging about how Congress, President Trump passed a tax bill that provides 80 percent of a tax benefit to 1 percent of the richest Americans," said State Representative Daniel Riemer, D-Milwaukee. "Tax cuts for the very wealthiest Americans. Tax cuts for oil companies. Tax cuts for drug companies. Tax cuts for the richest 1 percent in this country don't help middle class people and they don't help working people."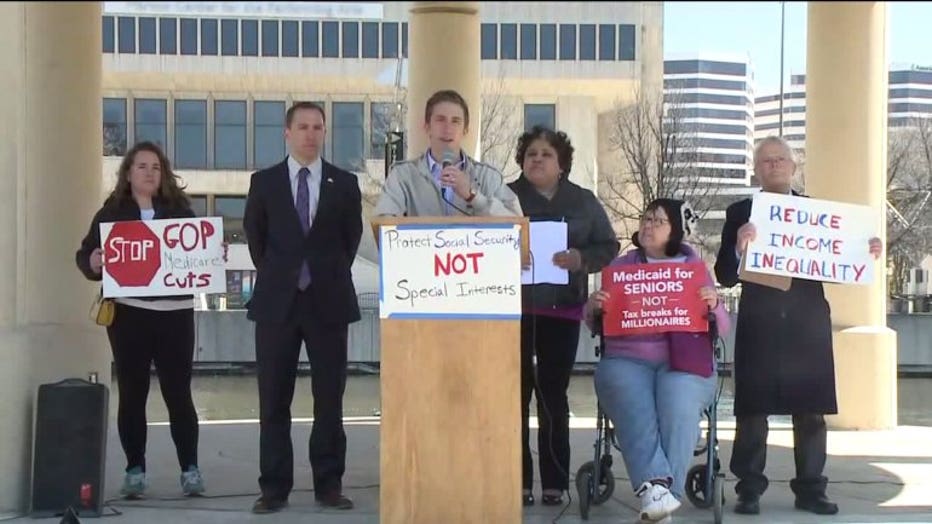 Some criticized what the tax plan will do for business.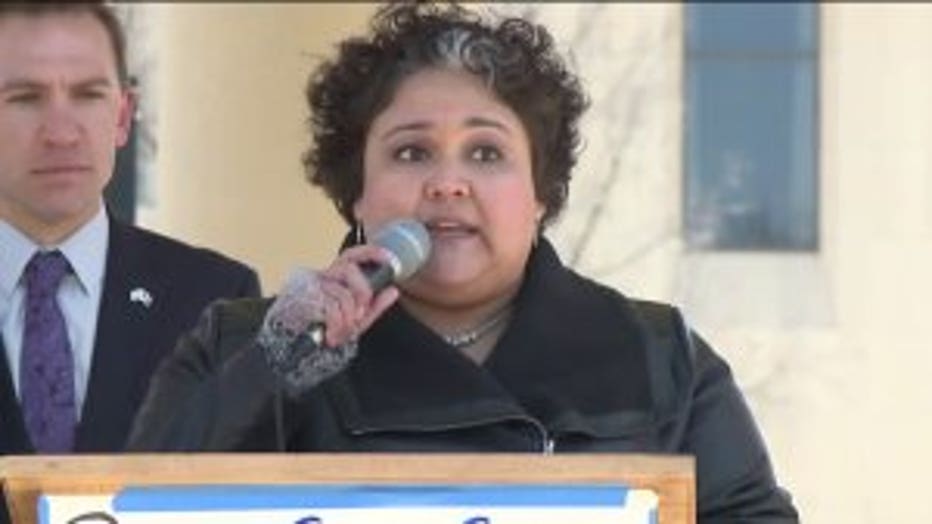 "Big corporations are using these disproportionate cuts to award wealthy shareholders and executives -- all while laying off hardworking employees," said State Representative Jocasta Zamarippa, D-Milwaukee.

"These tax cuts create these tremendous deficits. The tax cuts coupled with the great increase in military spending -- much greater than the Cold War average by the way -- we're spending $300 billion more on average now," said Jim Carpenter, who opposes Pence's policies.

At the Democratic event, there was also criticism for the Foxconn plant and taxpayer contribution for it.