"The main driver of this project:" Army vet on the front lines of cancer research


MILWAUKEE -- Veterans Day is Saturday, November 11th, in honor of all who have served in the U.S. Military. FOX6 sat down with a Milwaukee vet who is marching down a new path in the medical field, and doing remarkable work in the battle against cancer.

A research lab at Aurora St. Luke's Medical Center is a long way from any battlefield. And yet, in a way, Janae Lampkins is still on the front lines.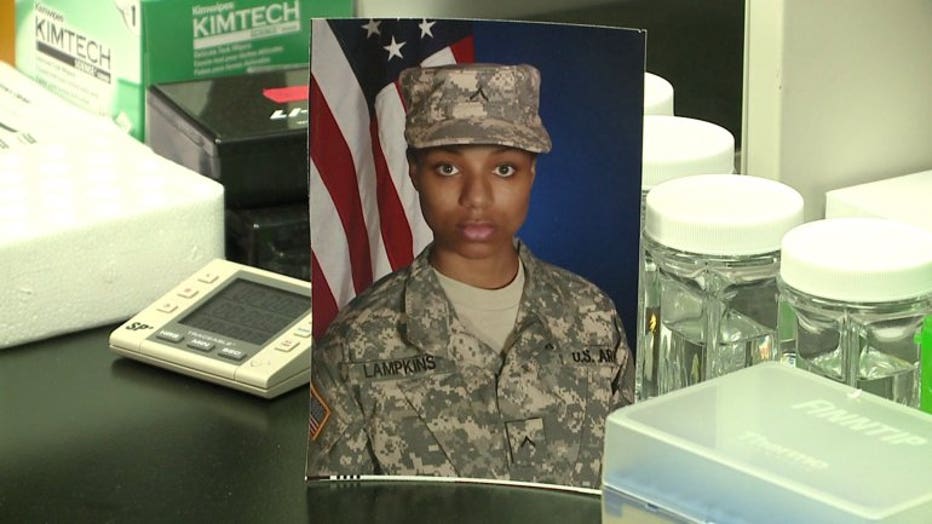 "It really is amazing," Lampkins said. "It's amazing to be doing something like this."

The Milwaukee-native is a junior biology major at Cardinal Stritch University. She's also a former Private First Class in the U.S. Army. Lampkins spent two years in the service after high school.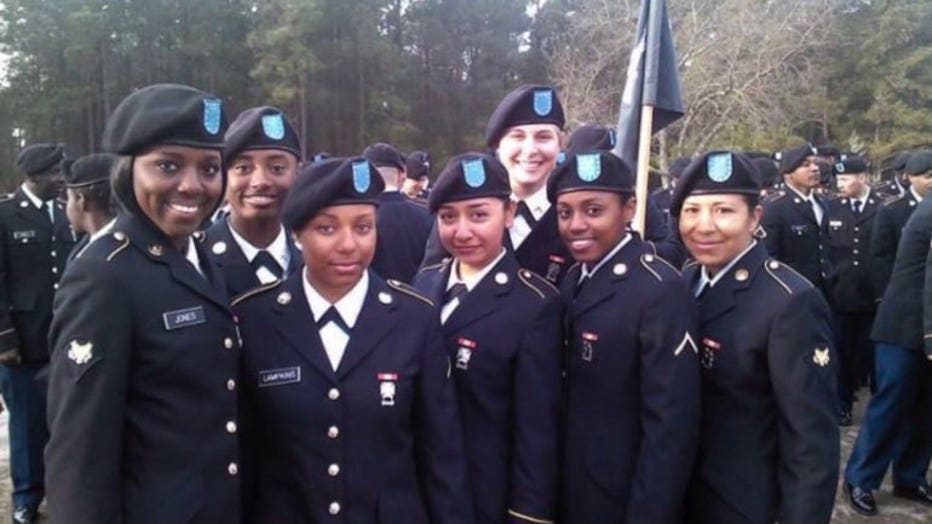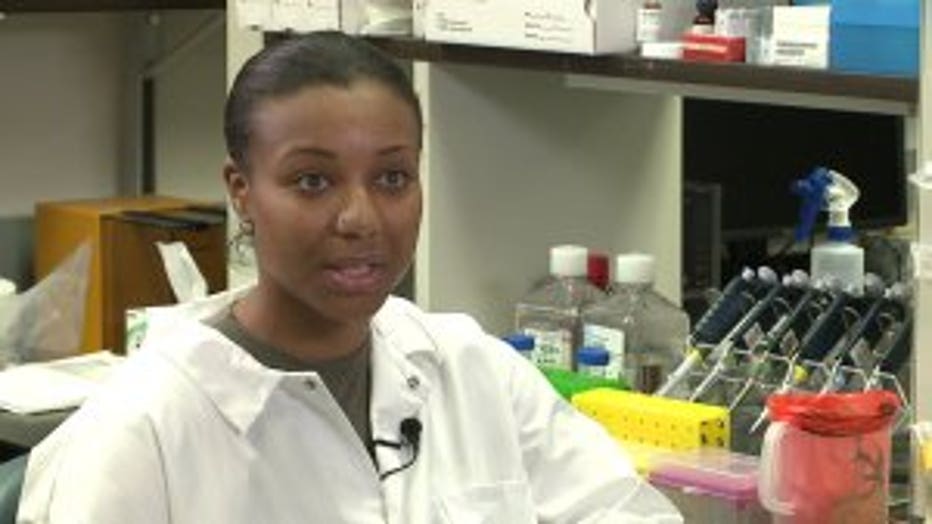 "I had never left the country before," said Lampkins. "So it was incredible."

As a Logistical Specialist in South Korea, she was responsible for supplying soldiers with the gear and parts they needed. In the fight against cancer, she's now the one wielding the weapons – a pipette and a petri dish.

"Janae has really kind of been the main driver of this project," said Dr. Amy Beres, a Neuroscience Research Scientist. "And the primary investigator, I would even say."

Lampkins is interning in the Aurora Research Institute. Beres and Lampkins are in the early stages of a potentially groundbreaking study into the uses of microscopic products of cells called exosomes.

"Their normal function within the body," Beres explained. "Is to communicate between different cell types."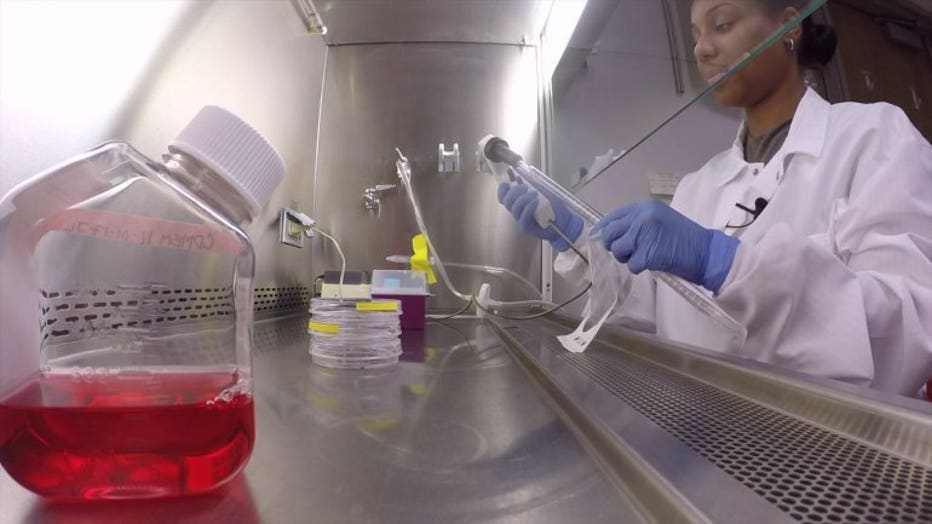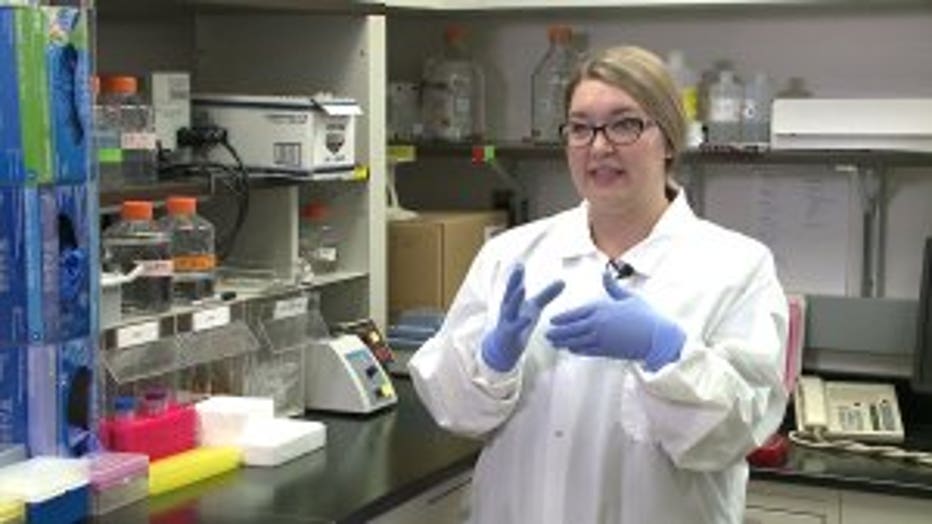 While treatments like chemotherapy attack all cells, the hope is that exosomes could be used to target cancer cells specifically.

"We can take that envelope and really manipulate what's on the inside of it to send messages to cancer cells," said Beres. "In order to get them to stop growing or to cause them to die."

Lampkins has wanted to go into medicine since she was 16, and credits her time in the Army for her current success.

"The disciplinary factor plays a big role in my life today," Lampkins said. "Making sure I'm getting up on time, keeping things as organized as possible."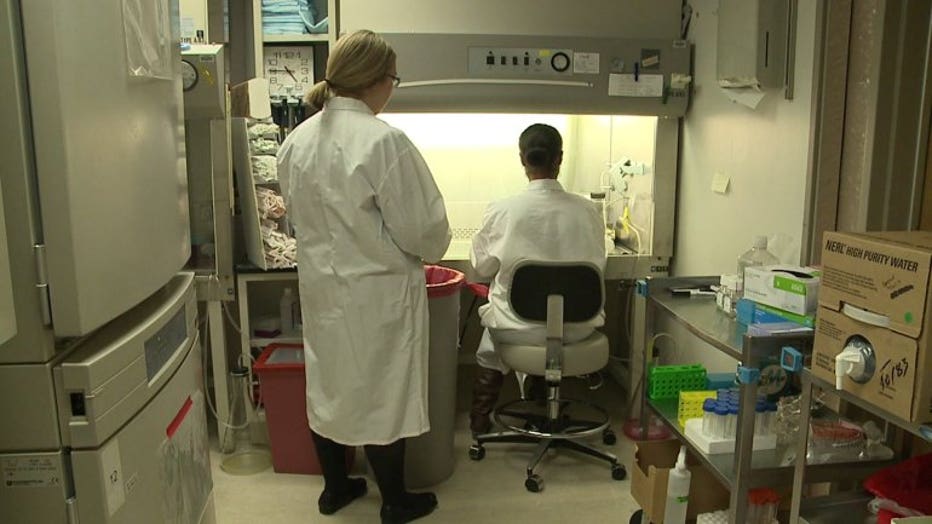 "I think you'd be hard-pressed to find another college student that's as driven and dedicated as Janae," stated Beres. "And I think a lot of that comes from her time in the military."

A former enlistee, hoping to rise to the rank of Doctor.

Lampkins plans on taking her MCAT exam in the spring, and will begin applying to med schools after that. By the way, this project is one or more than 500 research studies and clinical trials going on through the Aurora Research Institute.