"The American dream:" Milwaukee welcomes newest American citizens during annual Flag Day ceremony


MILWAUKEE -- In Milwaukee, a special Flag Day ceremony Wednesday, June 14th welcomed some of our nation's newest Americans.

The presentation of the colors and the National Anthem is a tradition at the Marcus Center's Peck Pavilion every June 14th.

"The flag of the United States of America still flies for the exact same reason it flew 240 years ago, for liberty," said  Daniel Kafka, US Army.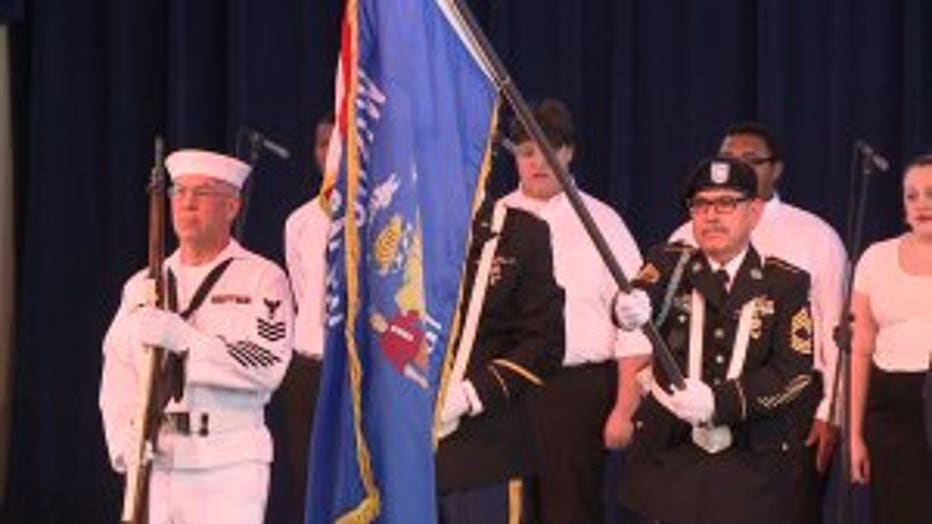 Flag Day ceremony in Milwaukee


Many of those in the crowd were about to be naturalized as citizens of the United States. Alongside friends and family for support in the milestone moment, they were reminded of the meaning of the stars and stripes.

"The flag today still represents this great land of opportunity where someone may travel from any distant land, and know they may find safe harbor, a chance for something better and a shot at the American dream," said Kafka.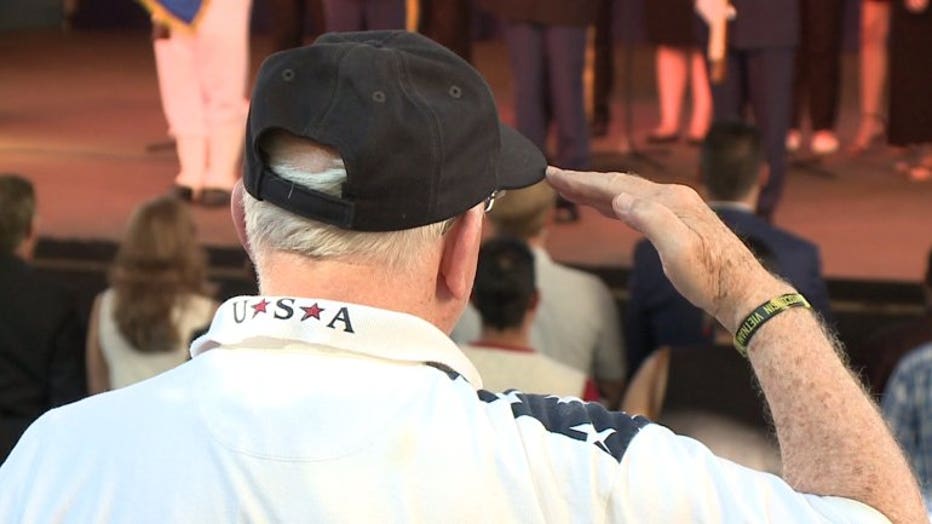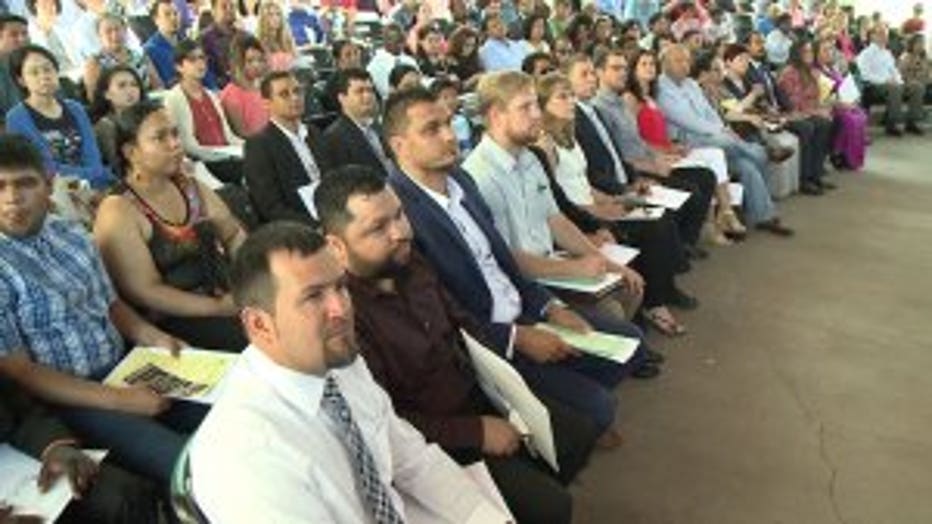 Flag Day ceremony in Milwaukee


A moment of silence honored prisoners of war and those missing in action -- and the table set for one on stage illustrated their sacrifice.

"The chair is empty. They are not here," said George Banda, US Army. "A slice of lemon is on the bread plate to remind us of their bitter fate."

It was a reminder for the crowd that  freedom is not free.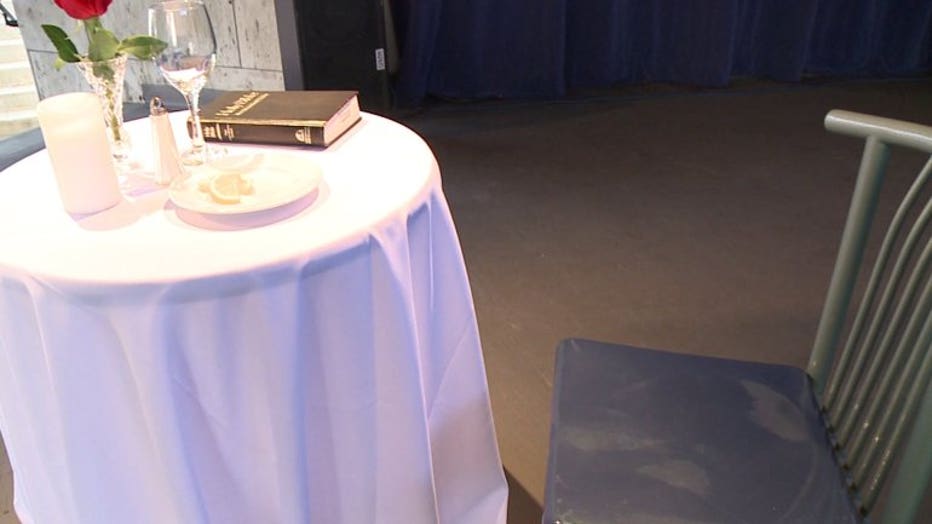 Flag Day ceremony in Milwaukee


The judge recognized all 42 countries and 114 people about to become Americans, asking for allegiance to the United States and the values it stands for.


Flag Day ceremony in Milwaukee


The ceremony is an annual event at the Marcus Center. The Marcus Center is considered an official Milwaukee County War Memorial.