"That was a heck of a storm:" Cleanup continues after heavy rains caused flash flooding


WEST MILWAUKEE -- Many communities in the Milwaukee area saw flash flooding Wednesday night, September 7th. And Thursday, it was time to clean up -- especially for those in West Milwaukee.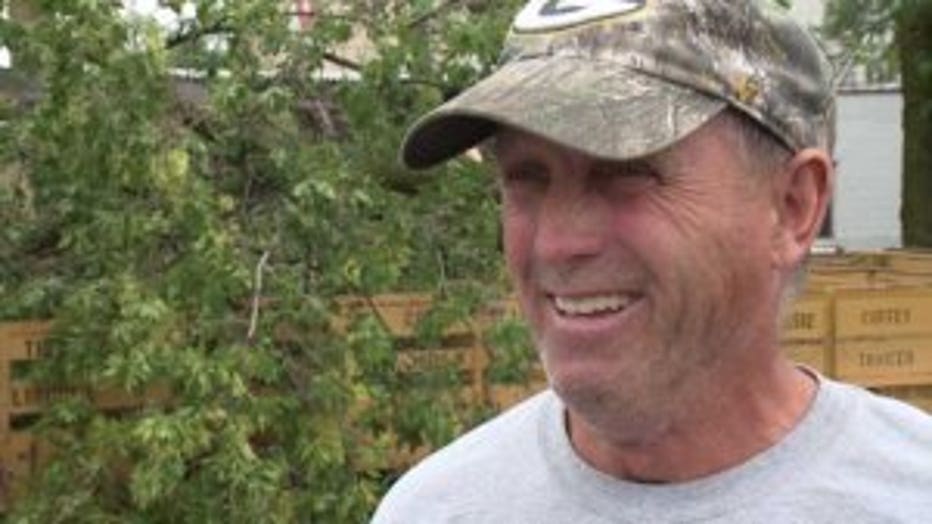 Heavy rains caused flash flooding in parts of West Milwaukee. The streets near 38th and Lincoln saw the worst of it. Many cars got stuck.

"That was a heck of a storm," said Jeff Schubert, who was supervising cleanup at Coffey Trailers Thursday.

The storm left behind a lot of damage on the Coffey Trailers property. A tree split in half. A large portion of it hit the ground.

"What I see here is a lot of work," said Schubert.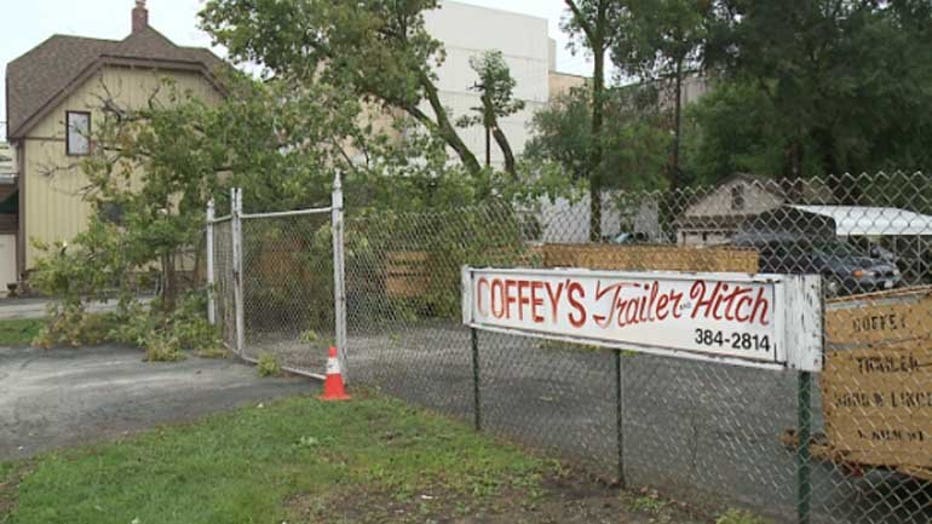 This wasn't the first time this business has dealt with storm damage. Just last year, a huge tree couldn't withstand the wind and it toppled over onto the roof of the business.

The time around, Coffey Trailers was much luckier. No one was hurt and there was no damage to the business.

"It's very incredible. I'm glad nobody got hurt," said Schubert.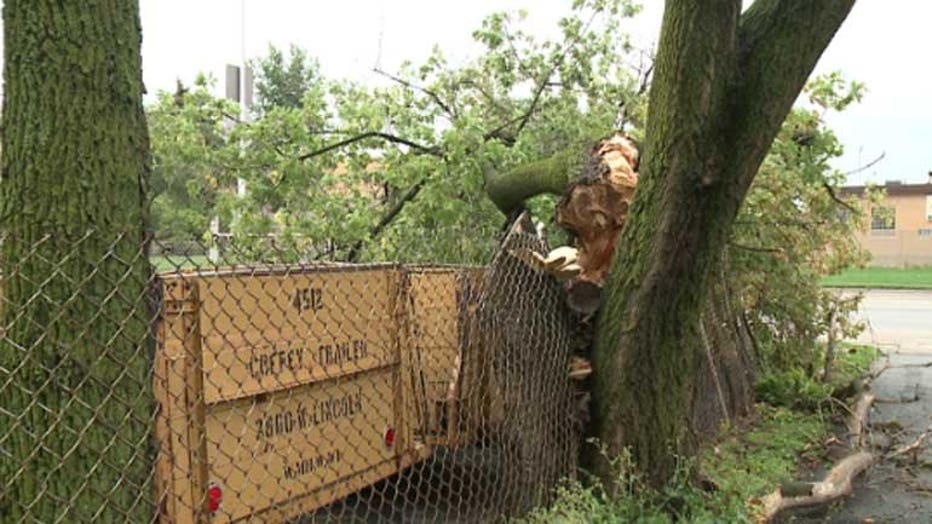 Schubert was on hand to supervise the removal of the tree.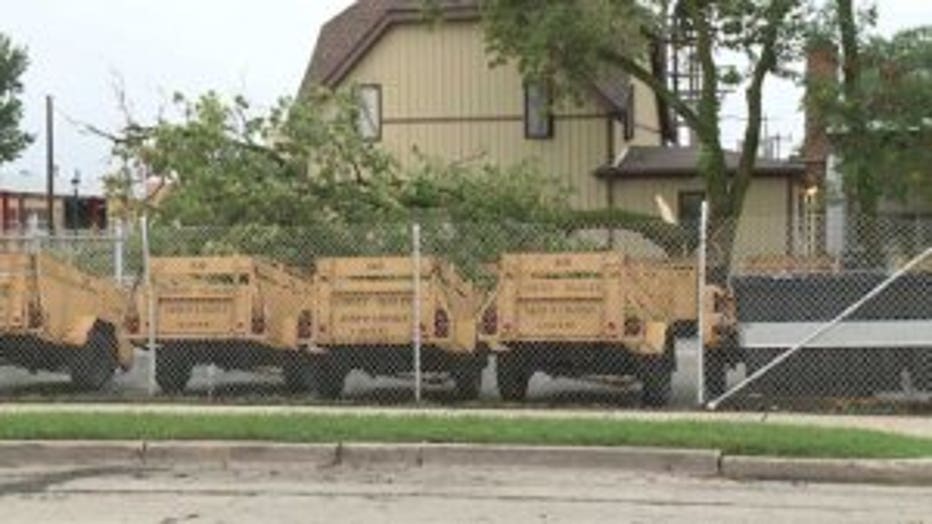 "This will be cleaned up in no time. It's just a matter of getting a couple of guys together and getting the job done," said Schubert.

That didn't take long. Within minutes, about a half-dozen friends and surrounding business owners banded together to help.

"I work at the machine shop two doors down and Lee's always helping us if we need help borrowing a jack or something, trailer parts -- nice guy and things happen," said Eric Habermehl.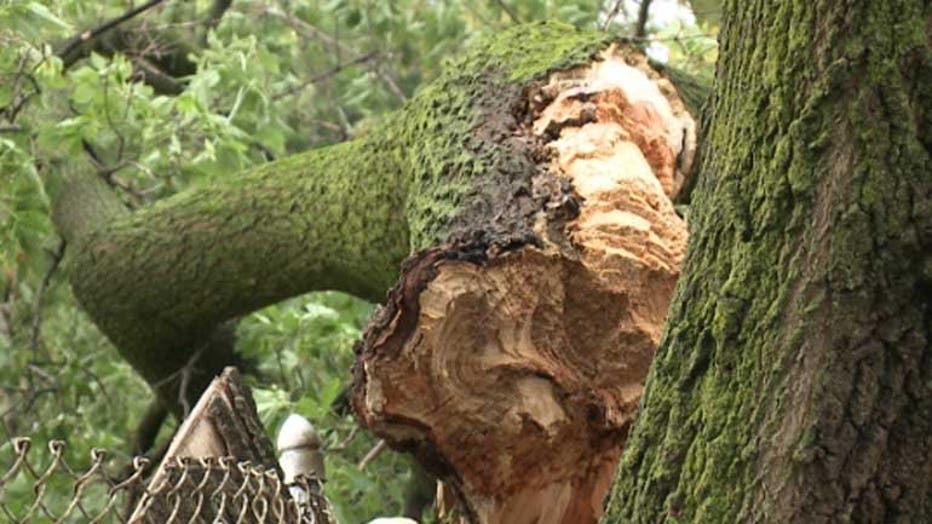 The business owner said even through this has happened twice now, he has no plans of moving his business to a different location.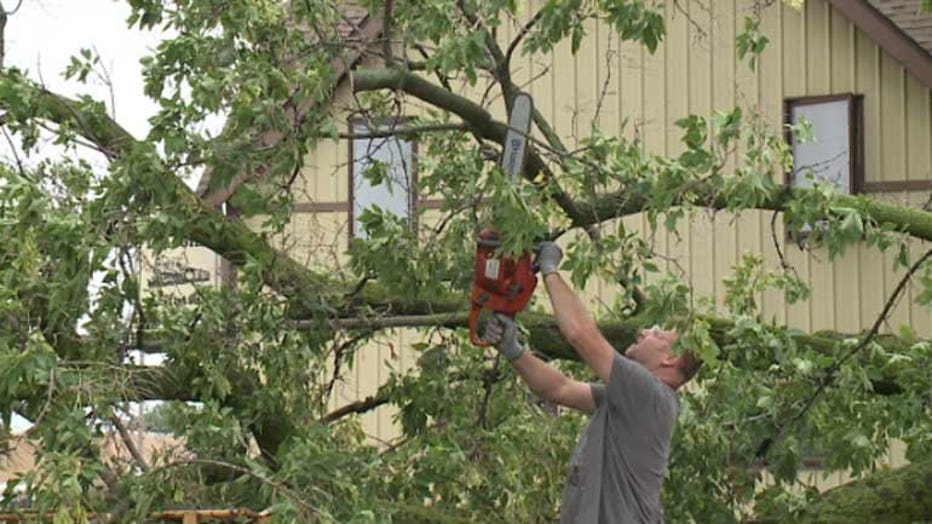 It's a family-owned business since 1932 and he's the third generation owner.