SUV went airborne before 80-year-old driver slammed into South Milwaukee Dunkin' Donuts


SOUTH MILWAUKEE -- An SUV slammed into the side of Dunkin' Donuts on S. Chicago Avenue near Drexel Boulevard in South Milwaukee around lunchtime on Monday, Feb. 3 -- and FOX6 News obtained dramatic surveillance video showing the vehicle going airborne before striking the building and rolling over.

The video showed the SUV speeding from the Walgreens parking lot -- headed straight toward the Dunkin' Donuts drive-thru.

"We arrived on the scene to find the SUV clearly on its roof," said Joseph Knitter, South Milwaukee fire chief.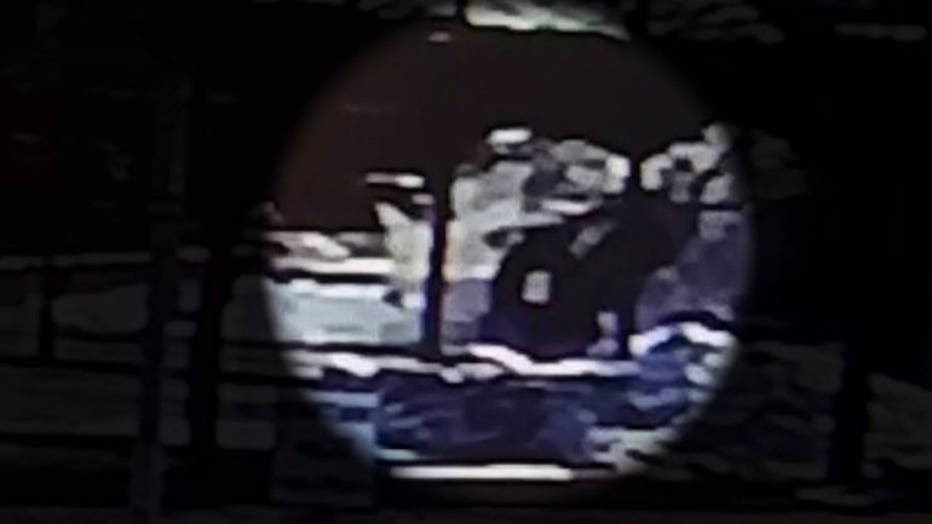 In the video, the vehicle appeared to launch from small hill -- going airborne, narrowly missing an electrical panel and gas line.

"Where she struck the building was a mere couple feet from the electrical panel, and about six or eight feet from the gas service," said Chief Knitter.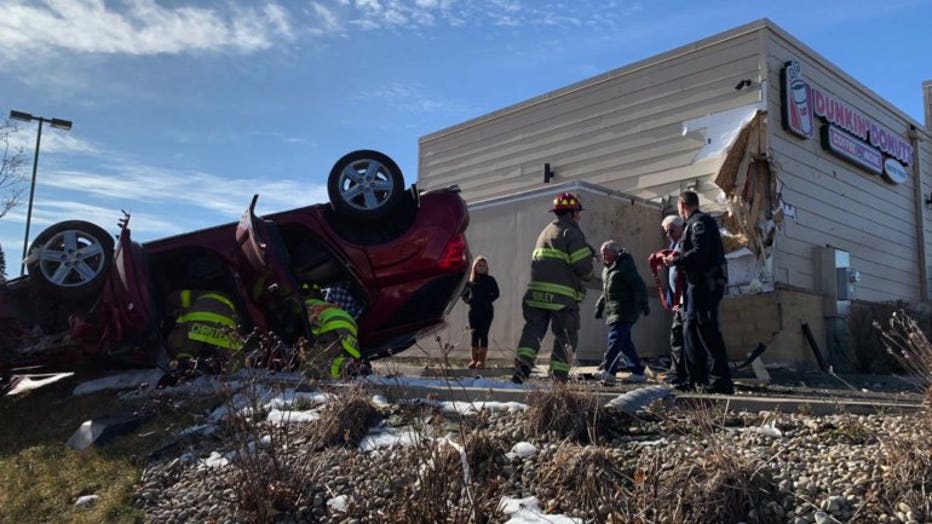 Investigators said an 80-year-old woman was behind the wheel, and suffered serious injuries in the crash. She was taken to the hospital.

No other vehicles were hit, and no one inside the restaurant was hurt.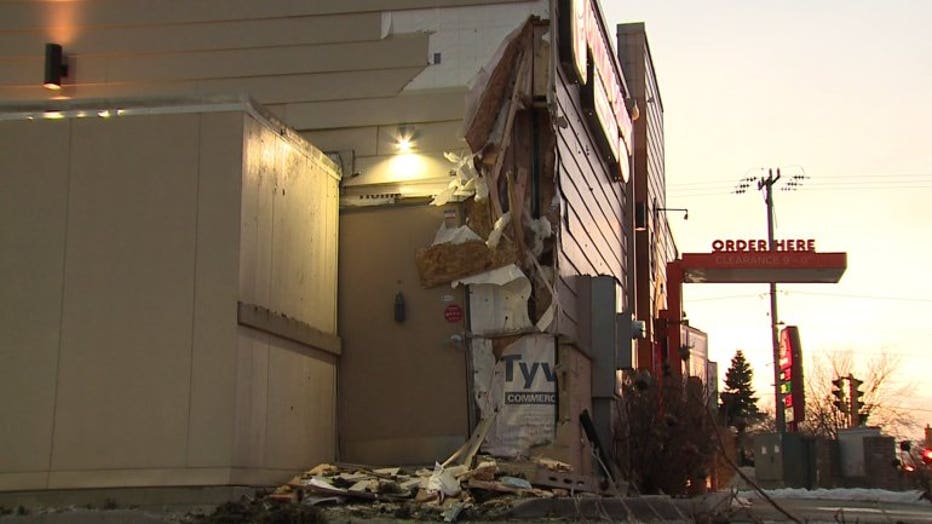 "The opportunity for additional injuries and damage was extremely high, unfortunately for her, but fortunately for everyone else, she was the only one injured," said Chief Knitter.

Investigators said the impact was so intense, the building cracked open. Dunkin' Donuts had to be closed.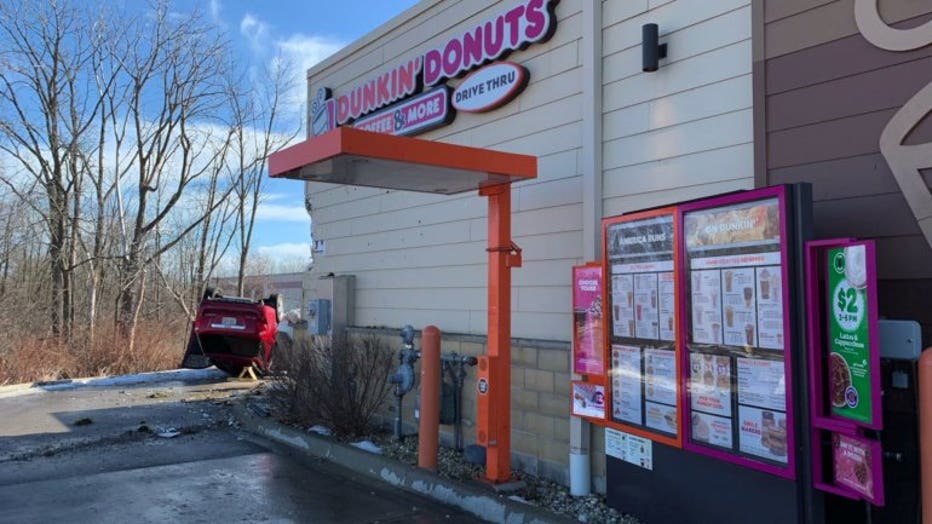 "She literally took out the corner support post of the building, so the building inspector deemed the property too dangerous to be in at this time," said Chief Knitter. "It could've been much worse."

In the wake of the crash, investigators worked to determine a cause but said alcohol wasn't believed to have been a factor.