Suspects described as brothers from Russian Caucasus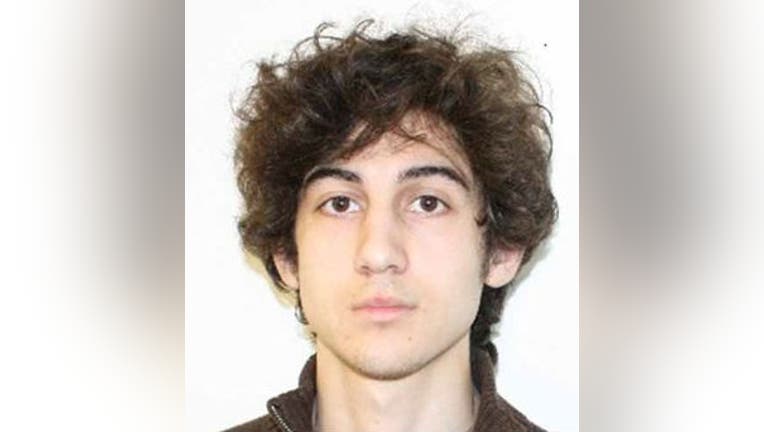 article




BOSTON (CNN) -- By most appearances, the Tsarnaev brothers were well on their way to achieving the American dream in their adoptive country before the FBI identified them as suspects in Monday's bombings near the finish line of the Boston Marathon.

Tamerlan Tsarnaev, 26, studied engineering at Bunker Hill Community College just outside Boston but had taken the year off to train as a boxer, sources told CNN. In 2009, he had competed in a Golden Gloves match -- heavyweight division -- in Salt Lake City, losing in the first round.

He died at a Boston hospital overnight after a gun battle with police. A source briefed on the investigation said he was wearing explosives and an explosive trigger when his body was recovered.

Dzhokar Tsarnaev, 19, is enrolled at the University of Massachusetts - Dartmouth and was the object of a massive manhunt on Friday. In 2011, he was one of 45 high school seniors awarded a $2,500 scholarship by the City of Cambridge.

His friends expressed shock about his suspected involvement in the bombings, which killed three people and wounded scores more.

"We hung out; we partied; we were good high school friends," Eric Mercado told CNN about Dzhokar, who graduated a year ahead of him from Cambridge Rindge & Latin, an ethnically diverse public high school.

"There were no telltale signs of any kind of malicious behavior from Dzhokar. It's all coming as a shock, really."

But there were hints of unhappiness. A posting on a social media website under the elder brother's name included the comment: "I don't have a single American friend. I don't understand them."

And in 2009, Tamerlan Tsarnaev, then 22, was arrested for domestic assault and battery after allegedly assaulting his girlfriend, according to Cambridge Police records cited by the website spotcrime.com.

The family was from the volatile Russian Caucasus, an area that includes Chechnya and Dagestan, and had lived for several years in the United States.

Though the motive for the terrorist attack at the marathon is still unknown, the source briefed on the investigation added that it should not be assumed that the brothers were radicalized because of their origins.

The spokesman for Chechen President Ramzan Kadyrov said the brothers had not been connected with the Chechen Republic for many years, Russia's semi-official Interfax news agency reported Friday.

"According to preliminary information, coming from the relevant agencies, the Tsarnaev family moved many years ago out of Chechnya to another Russian region," press secretary Alvi Kamirov told Interfax. "After that they lived for some time in Kazakhstan, and from there went to the U.S. where the family members received a residence permit. Therefore the individuals concerned did not live as adults in Chechnya."

Kadyrov said any blame lay at the feet of the United States. "It's all America's fault because these kids were brought up in America, not Chechnya," he said, according to Kommersant newspaper.

An official in the central Asian republic of Kyrgyzstan told CNN that the brothers held Kyrgyz passports, which they had used to apply for green cards in the United States.

Many refugees from the Caucasus conflict have received passports or refugee status in surrounding countries.

A leader of the ethnic Chechen community in Kyrgyzstan told CNN that the Tsarnaev family left the republic long ago.

"There haven't been any Tsarnaevs living here in 10 or 15 years," Adnan Djubrailov said in a phone call from Kyrgyzstan.

In a statement, the State Committee for National Security of Kyrgyzstan sought to distance itself from the family.

"The Tsarnaev family lived in the town of Tokmok and 12 years ago it moved to live in the Republic of Dagestan in the Russian Federation, from where it emigrated to the USA," it said.

"Given that the suspects left the republic at the ages of 8 and 15, the State Committee for National Security of Kyrgyzstan considers it inappropriate to link them to Kyrgyzstan.

The headmaster of the school in Dagestan where Dzhokar Tsarnaev attended early grades told Reuters that the family -- which included two brothers and two sisters -- arrived in 2001 from Kyrgyzstan as refugees.

"The whole family arrived together and left together," said Emirmagomed Davydov, headmaster at School #1. "They attended the fifth and the eighth grades. The youngest (Dzhokar Tsarnaev), was admitted to the first grade, and without even finishing the first grade he along with his family left in spring, in March."

A federal official said the younger brother arrived on a tourist visa in the United States on July 1, 2002, at age 8. After seeking asylum, he was granted citizenship on September 11, 2012.

Their father, Anzor Tsarnayev, has since returned to Russia.

"Someone framed them," he told the Russian national TV network Zvezda in Dagestan. "I don't know who exactly did it. But someone did. And being cowards, they shot the boy dead. There are cops like this."

He said he had been trying to reach the younger son, but could not get through. "All phones are switched off," he said.

The suspect's aunt, Maret Tsarnaev, told CTV Network in Etobicoke, Ontario, Canada, that she wanted to see proof of her relatives' involvement. "Give us evidence," she said. "If nobody else is asking, give me evidence. I am lawyer back home. I have had to prove innocence of people. Give me evidence. All you showed me is a circled photo of a man's face in a hat."

The only evidence she has seen, she said, is video showing the brothers walking, and she didn't believe even that. "I'm suspicious that this was staged, the picture was staged," she said.

An uncle, Alvi Tsarni, told reporters outside his home in Montgomery Village, Maryland, that he spoke Thursday with Tamerlan Tsarnaev for the first time in two or three years. "He called me and said, 'Forgive me,'" he said in an apparent reference to the length of time that had passed since they last spoke.

Alvi Tsarni said he had a difficult time believing that the young man was involved in the Boston bombings. "It is not possible," he said.

And he held out little hope that his younger nephew would survive the manhunt.

"They will kill him, we know it, right?" he said. "What's done is done. He is already dead."

Another uncle, Ruslan Tsarni, told reporters outside his home in Montgomery County, Maryland, that he had not seen the Tsarnaev family since December 2005 and last spoke with them in 2009.

Asked what might have motivated his nephews to carry out such an attack, he said: "Being losers; hatred to those who were able to settle themselves. These are the only reasons I can imagine."

Though the family is Muslim, their religion played no role in the attacks, the uncle insisted. "Anything else to do with religion, with Islam, it's a fraud, it's a fake," he said. He described the family as peace-loving, ethnic Chechens. "Somebody radicalized them, but it's not my brother, who just moved back to Russia, who spent his life bringing bread to their table, fixing cars," he said. "My family had nothing to do with that family. Of course, we're ashamed, yes, we're ashamed they're children of my brother."

Tsarni said he himself loves the United States. "This country gives chance to everybody else to be treated as a human being," he said.

About his nephews, he said, "They put that shame on the entire ethnicity."

Dzhokar Tsarnaev was acutely aware of his ethnicity, and took pains to correct his friends who misidentified him as Russian, his college classmate and friend, Giovanni, told CNN's sister network HLN.

"He used to tell us he's the only Chechnyan (sic) ... we'd ever come across," said Giovanni, who did not want his last name published. "Sometimes they'd call him Russian and he'd always correct me."

Giovanni said his friend was posting on Twitter on Wednesday -- two days after the attacks.

"He posted a Tweet of himself about a joke, like how he had like a dream about eating a cheeseburger and then he was like, 'And the next day, what did I have next?' And I responded (on Twitter) in a joking way, 'A hot dog?'

"And here I am, like, having a conversation with this guy, not knowing what he was doing or what he did."

After meeting Dzhokar Tsarnaev a year ago, the two became friends, sometimes playing video games together, but they had not seen each other since January, Giovanni said. He said his friend appeared to be stable, sending him a photograph of the woman he said he planned to marry.

"He was always just quiet, quiet in a nice (way)," Giovanni said. "You just wouldn't suspect that he'd do something so messed up."

Dzhokar Tsarnaev had worked as a lifeguard at Harvard University, said George McMasters, who hired him about two and a half years ago and said he was impressed with his work ethic. "He showed up on time, he watched the water, he rotated from position to position fine, got along well with others."

The aquatic coordinator said Tsarnaev gave no clue to a violent side. "He seemed like a very quiet, unassuming young man," he said. "It is very surprising and shocking to see the destruction that he has brought to the city."

But they lost contact when McMcasters was deployed last year to Afghanistan with the Army National Guard; when he returned last August, Tsarnaev was no longer on the staff or the schedule.

"To think that he's capable of something like this is beyond belief," Mercado said.

The younger brother was registered at the University of Massachusetts Dartmouth, which ordered its campus evacuated on Friday. The school is located 65 miles south of Cambridge, just west of New Bedford.

Larry Aaronson, a former teacher at Cambridge Rindge & Latin who lives near Dzhokar Tsarnaev's residence in Cambridge, said he had taken pictures of the younger boy as a high school wrestler. "There is nothing in his character, in his deportment, in his demeanor that would suggest anything remotely capable of any of these things that he is now suspected of doing," Aaronson told CNN.

"He was so grateful to be here, he was so grateful to be at the school," he said. "He was compassionate, he was caring, he was jovial."

He described the suspect, whom he last ran into in the neighborhood a few weeks ago, as "a lovely, lovely kid."