Suspect detained after bomb threat on Greyhound bus headed to Chicago from Milwaukee


CHICAGO -- A suspect was removed from a Greyhound bus headed to Chicago from Milwaukee Wednesday evening, Dec. 5 after making a bomb threat, Illinois State Police said.

It happened around 4:30 p.m. on I-90 southbound near Keeler Avenue.




Police said a call came in from the bus driver, indicating a passenger made a bomb threat on the moving bus. Officers responded and located the suspect, who "actively resisted the officers as they tried to apprehend him." He was eventually removed and detained for further investigation.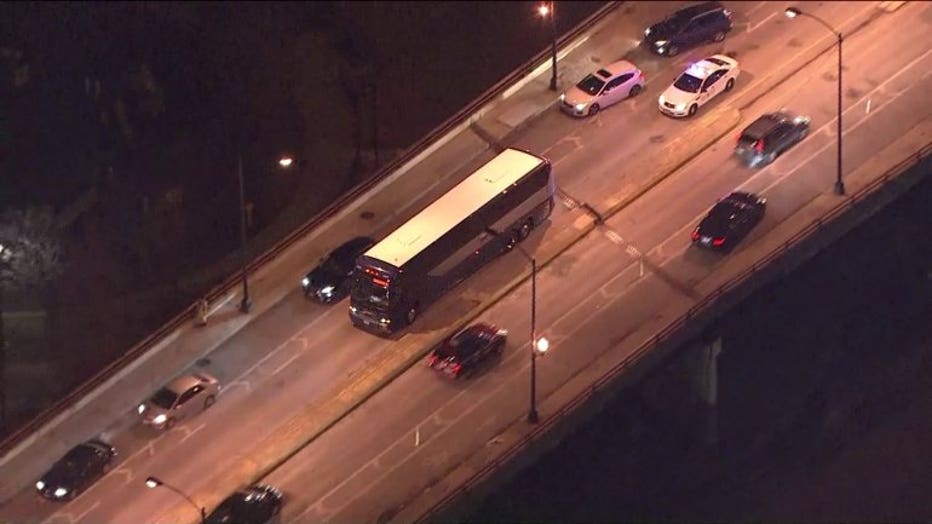 All of the passengers were removed as well, and a bomb dog conducted a sweep of the bus. Nothing dangerous was found.

No one was hurt.

An investigation is ongoing.

Greyhound officials issued this statement:

"The incident occurred on Greyhound bus schedule #4921 headed from Milwaukee to Chicago with 17 passengers onboard. Safety is a cornerstone of our business and we treat any threat towards our passengers and/or employees seriously. We are fully cooperating with local law enforcement as they complete their investigation."