Students at UWM raise questions, concerns on Zika virus: "There's not enough information"


MILWAUKEE -- The World Health Organization declared a public health emergency of international concern of the Zika virus. Yet there are still more questions than answers over the effects it could have.

More than 20 countries have been affected by the Zika virus.




"Nothing's really known right now and I think that's what really worries people," said Shannon Schooler, Marquette University nursing major.

Zika is suspected to be linked to birth defects.

"What makes it nerve-wracking right now, we're saying this is probably dangerous for pregnant women but there's not enough information and long-term data to see what the consequences are," said Sara West, Marquette University nursing major.

Friday night, February 12th students at UW-Milwaukee look for answers where educators host a discussion addressing the recent outbreak that's affecting the Americas.

Senior scientist in global health, Loren Galvao, says there are some regions that may be more vulnerable to the mosquito-borne virus.

"We have areas of poverty that are usually with more mosquitoes when sanitary conditions are not so good there are more mosquitoes around," said Galvao.

Although there isn't a vaccine for Zika, there are ways to protect yourself when traveling.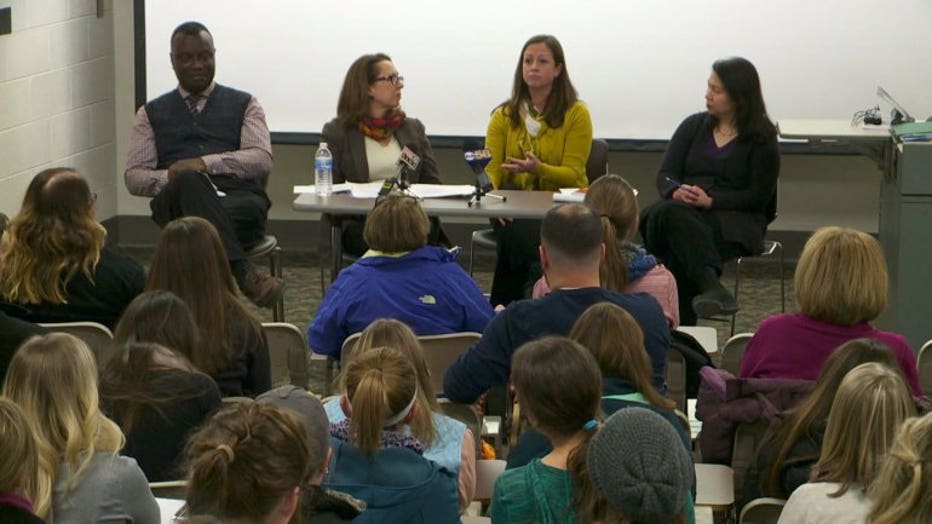 "This type of mosquito bites during the day so they have to be careful, use long sleeves," said Galvao.

Galvao also suggests using repellent and bed nets to keep mosquitoes away.

Meanwhile, President Obama is asking congress for $1.8 billion in emergency funding to expedite a Zika vaccine.