Stop the spread: Volunteers check watercrafts, educate boaters on 'detrimental' invasive species


PEWAUKEE -- Aquatic invasive species can't always be seen, but they're lurking in the depths of many of our favorite lakes. They hurt our ecosystems and could even affect your favorite activities on the water.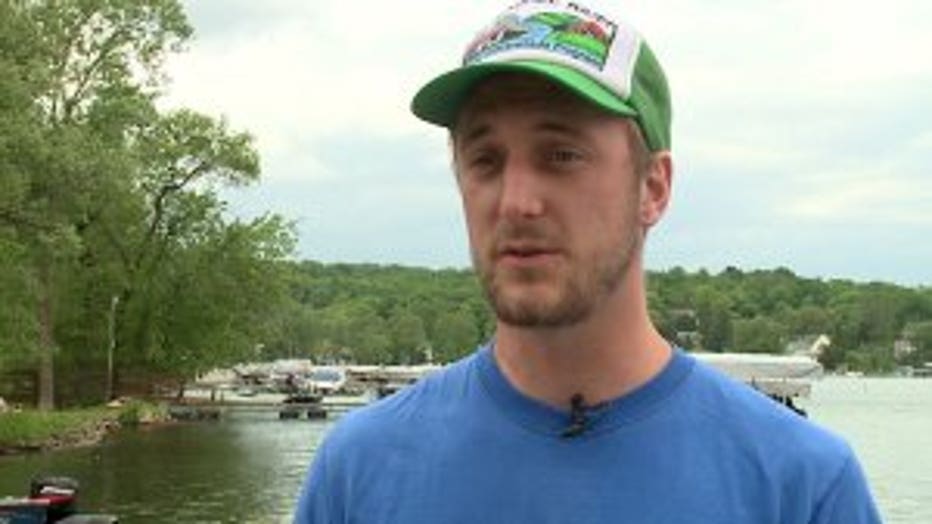 At Pewaukee Lake on Sunday, June 3, it was the non-native plants, animals and diseases underneath the surface that were making waves.

"Invasive species are detrimental to our lake ecosystems," said Brad Steckart, aquatic invasive species coordinator with Clean Boats, Clean Waters.

"The unpredictability is a little bit scary," said Sara Fox, who is an aquatic invasive species intern with Clean Boats, Clean Waters.

This summer, Clean Boats, Clean Waters officials are docking at lakes across Waukesha County, working to prevent the spread of aquatic invasive species.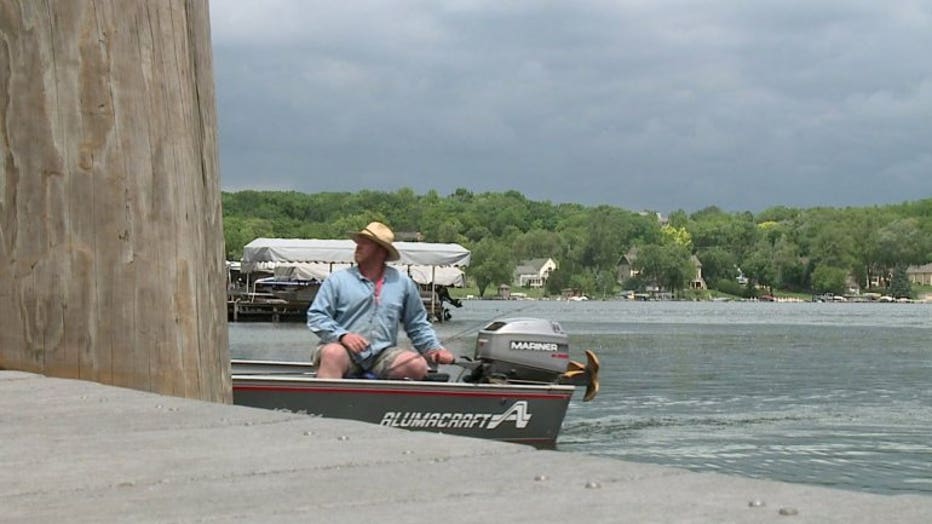 "In this area, especially in Lake Country, boaters traveling between lakes is really common," said Steckart.

Often so tiny you can't see them, the creatures stick to boats and can easily be introduced to new waters.

Sunday, all hands were on deck as boats were inspected upon returning to the launch. Any pesky plant or animal fragments were removed.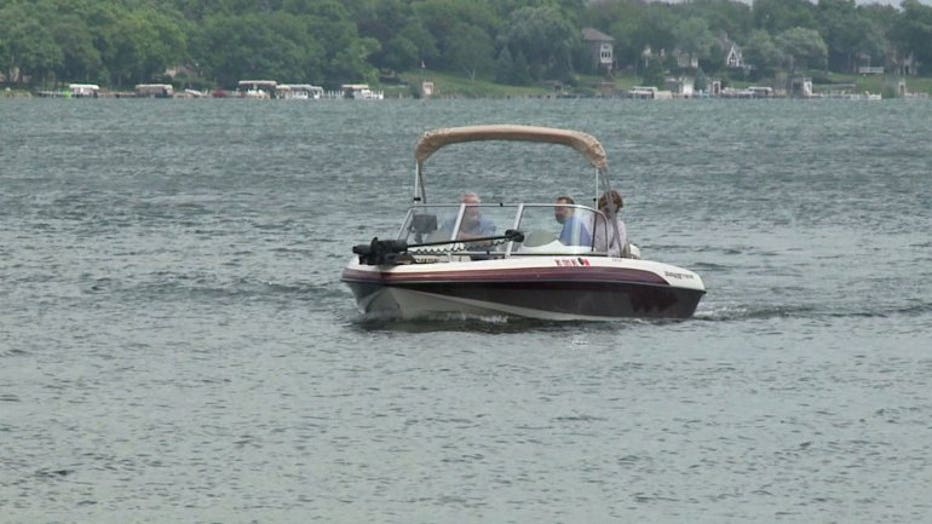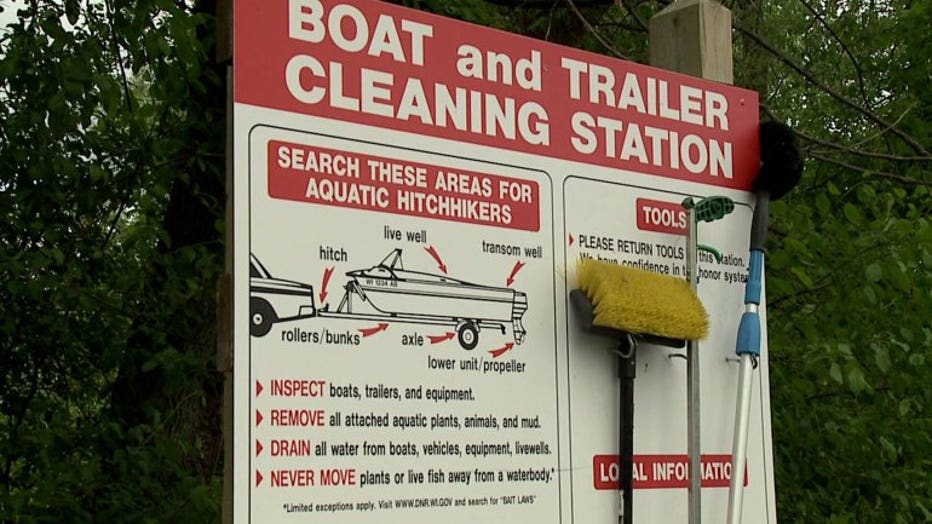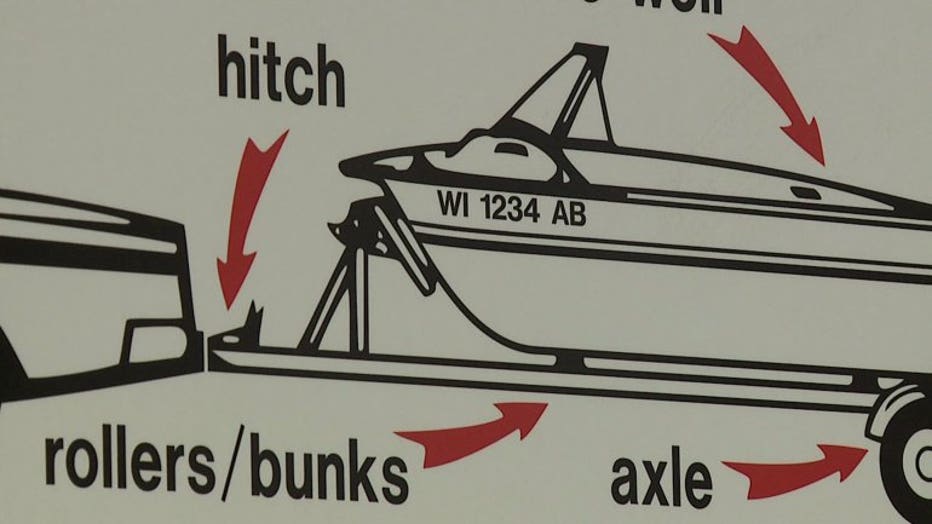 "Drain your boat, drain all the water out of your live-wells, pull the drain plug. If you have any water in coolers, make sure you drain that out," said Steckart.

Clean Boats, Clean Waters team members also handed out free ice packs. Instead of keeping fish in live wells, officials with the Wisconsin Department of Natural Resources recommend icing your catch.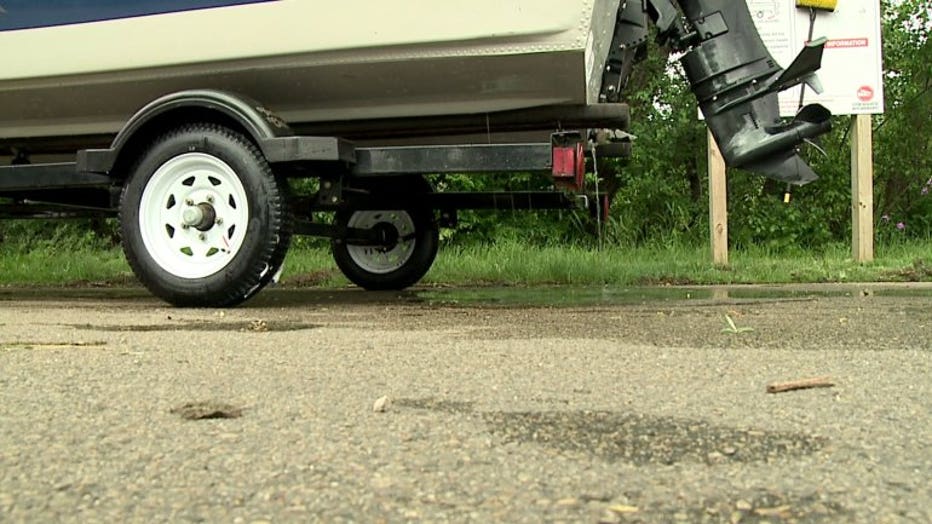 Clean Boats, Clean Waters officials say as aquatic invasive species spread, they can devastate a lake's natural plant and animal habitats. Meantime, they can also put a damper on your summer fun.

"They can create dense mats of vegetation and make it really difficult to boat through. They can also be sharp like zebra mussels, where people can actually cut their feet on them," said Steckart.

"It could affect water skiing. It could affect fishing and then no one would come to the area," said Fox.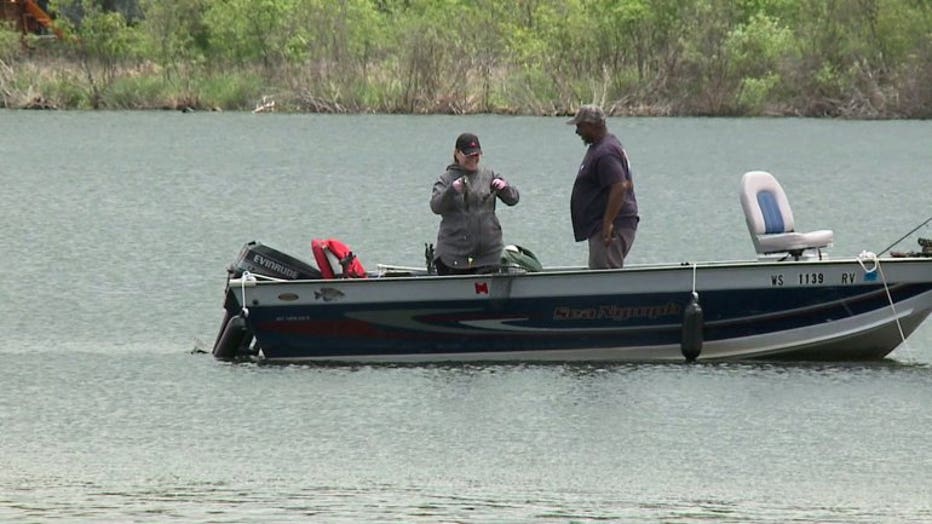 Clean Boats, Clean Waters officials say that could eventually hurt the local economy.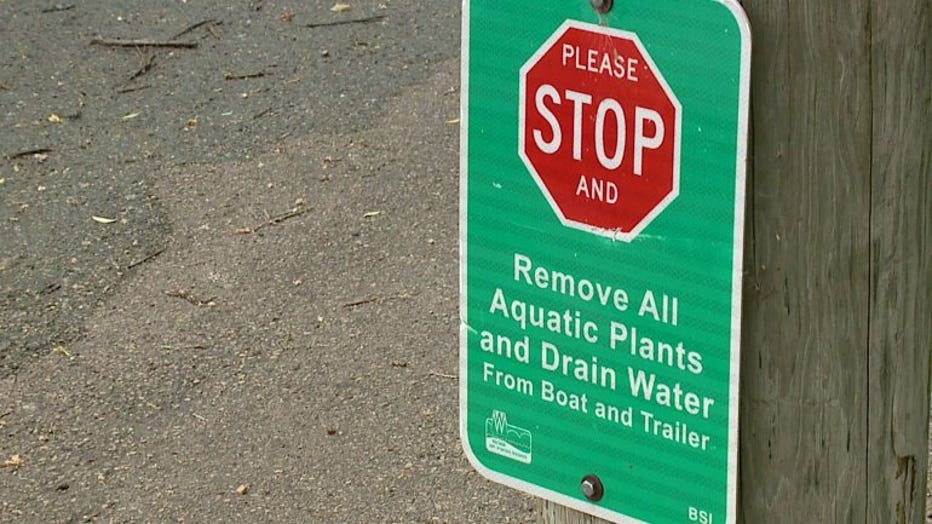 Clean Boats, Clean Waters is always looking for volunteers. A "Watercraft Inspector Training Session" is set for June 16 at the Oconomowoc Community Center from 9 to 11 a.m. Training is free and open to the public.

CLICK HERE to learn more about aquatic invasive species, via the DNR's website.