Stark Foods, Black Panthers conflict comes to head after man allegedly beaten, clerk stabbed


MILWAUKEE -- There are allegations of extortion and harassment against the original Black Panthers of Milwaukee. A store owner and some neighbors are speaking out, claiming they're being forced to give the Milwaukee Panthers food and money in exchange for them keeping the neighborhood safe. The leader of the Black Panthers of Milwaukee had strong words in return -- saying what they're doing isn't extortion, but rather, they're simply looking out for the neighborhood, and they're upset that an elderly, homeless, black man was allegedly beaten.

The owner of Stark Foods, located at 13th and Atkinson in Milwaukee set a news conference for Tuesday evening, May 30th to discuss what he said has been going on for the past three to four months: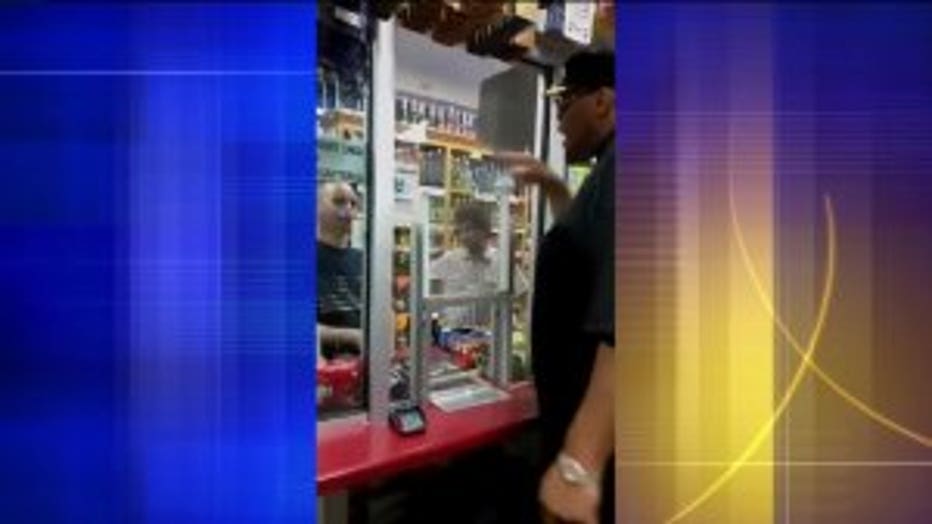 Stark Foods/Black Panthers conflict


The conflict between the original Black Panthers group and Stark Foods came to a head on May 18th. Members of the Black Panthers group came to the store after a conflict between a man known as "Wink" and a store clerk. The Black Panthers of Milwaukee said the clerk beat Wink with a stick, trying to get him to leave the store, and Wink allegedly stabbed the clerk.

"You listen to me. I'm telling you, you keep your hands off people in our community. Luckily you're behind that glass because I will snatch your (expletive) up and smack you for beating a man in our community, a black man in our community," Darryl Farmer, also known as King Rick with the Black Panthers of Milwaukee says in video shared with FOX6 News.

The below image from surveillance video shows the Stark Foods worker being treated for his wounds: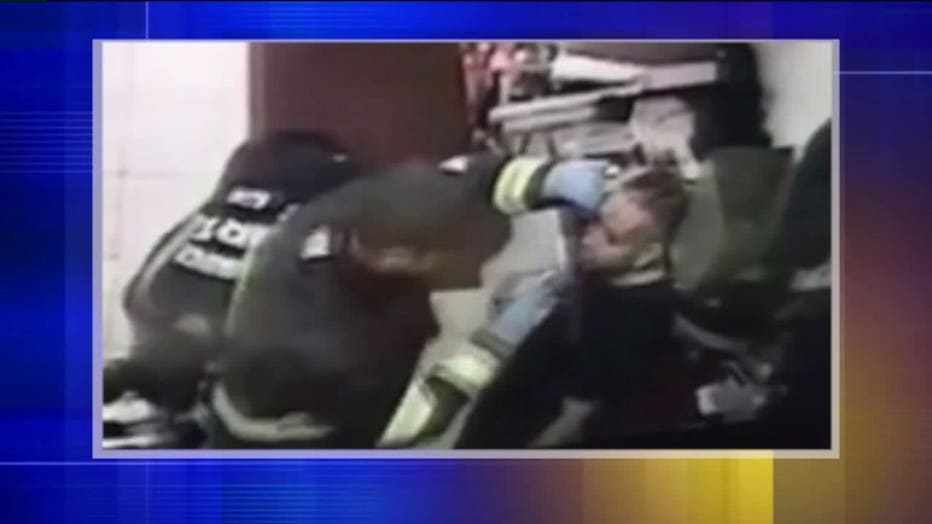 Stark Foods/Black Panthers conflict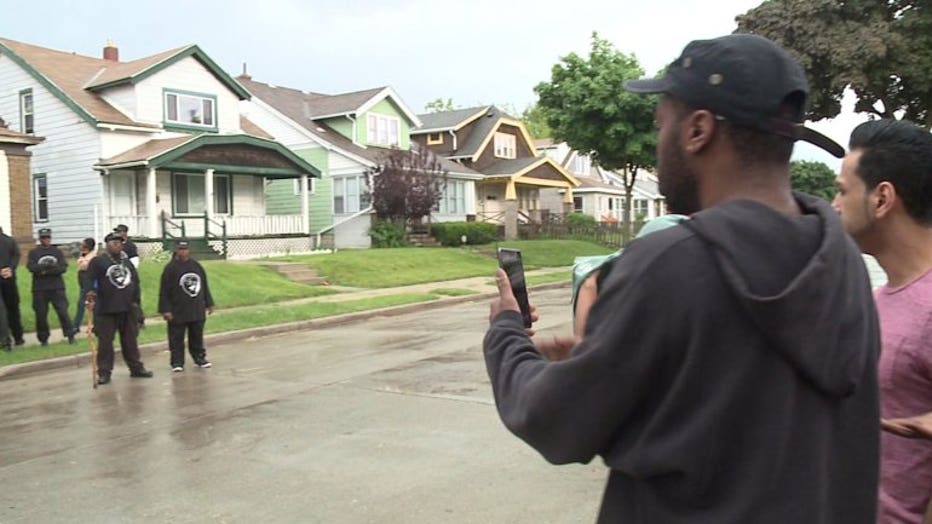 Conflict between original Black Panthers of Milwaukee and Stark Foods employees


King Rick said the Panthers have been patrolling the neighborhood for the last few months, and in exchange for "keeping the neighborhood safe," he said stores donate food or money to the group. Workers at Stark Foods say that's extortion, and claim Rick got upset with them when workers refused to "gift" him a bottle of liquor.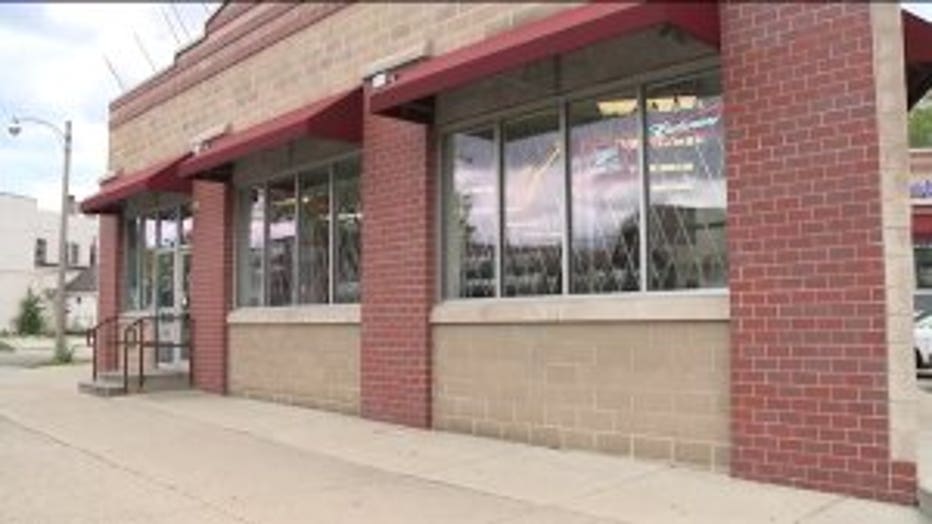 "We came into the store on numerous occasions on our patrols to help you out -- to make sure your store is safe and secure. Every store offers us something to drink, water, juices that kind of thing. Patrols on Atkinson Avenue to keep it safe and clean -- we've been doing that for the past five, six months," King Rick said.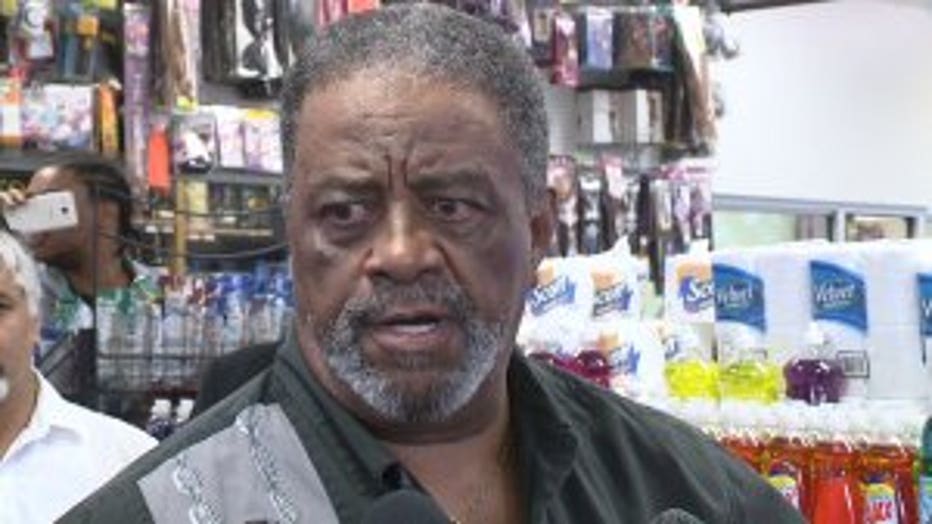 "I don't know why we need to have the Black Panthers do anything for guarding us -- body guarding us," Robert Smith, Stark Foods customer said.

Last week, Stark Foods got a restraining order against the leader of the Black Panthers of Milwaukee, saying they come in groups of 10 to 15 people and begin to grab anything they like, they threaten to close down the business and they asked for money.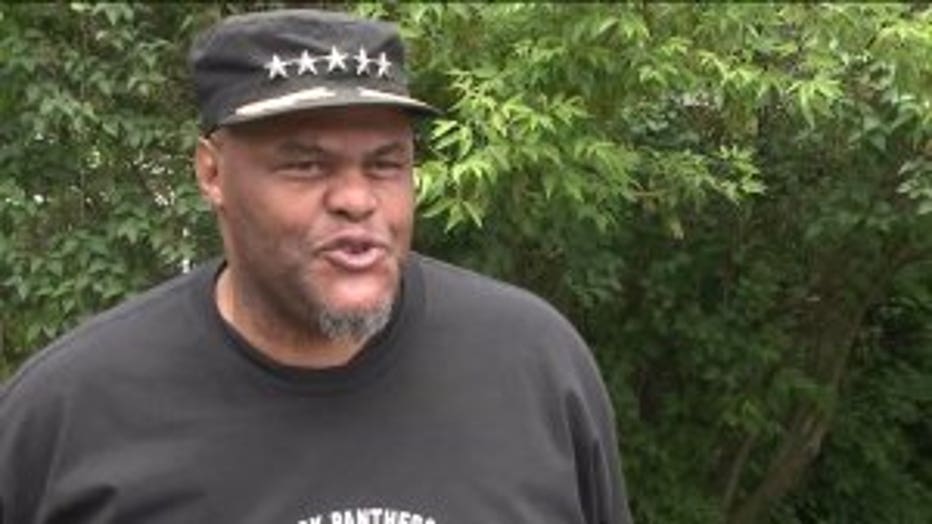 "We have been invited behind the counter by the owner. The owner has offered us many things on patrol and many things after she calls us. Nobody is intimidating anyone. Nobody's extorting anyone. That's not what we do," King Rick said.

"Everybody is scared. They walk in with 15 people and say, 'we're going to shut you down.' Everybody's scared," Ali Darorah, Stark Foods manager said.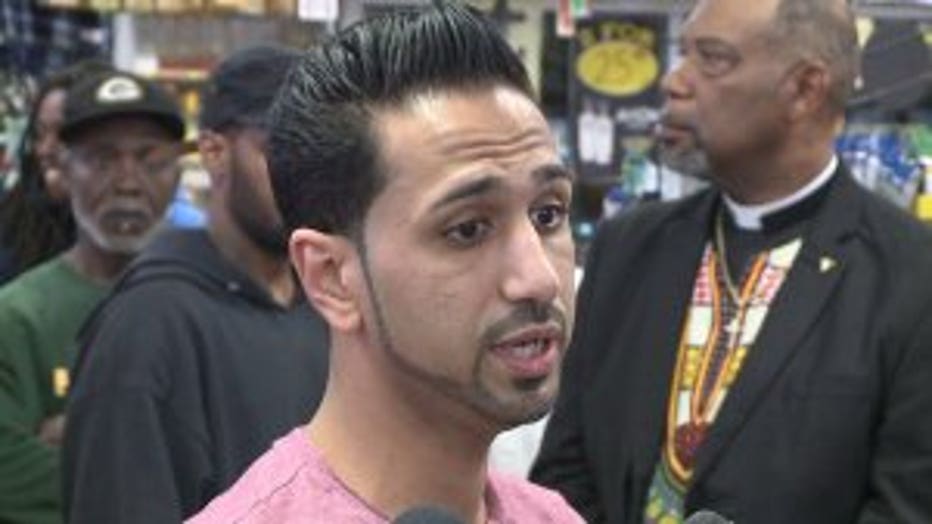 Stark Foods also got a restraining order against the homeless man who continues to come into the building. The store owner said he's been panhandling, drinking, smoking and sleeping in the store, and always carries sharp objects.

"He keeps coming back again and again," Darorah said.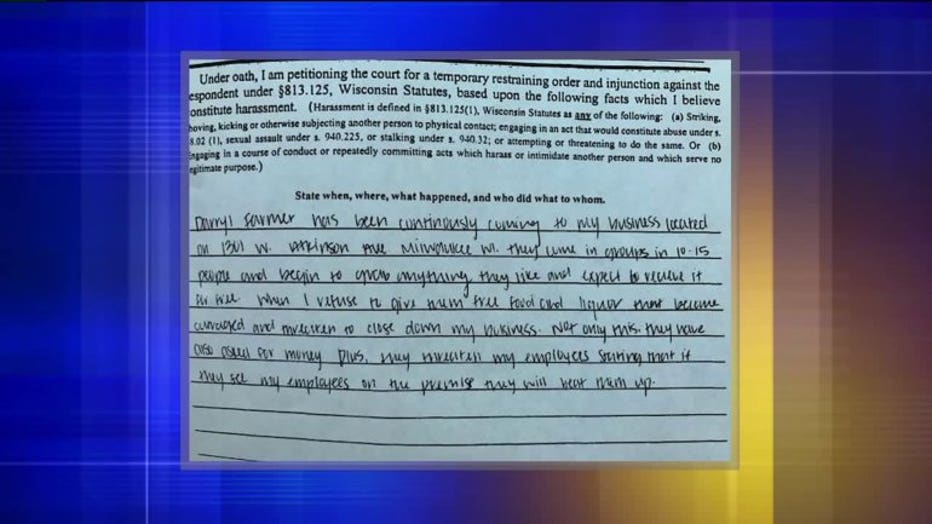 King Rick is calling for a boycott of the store.

"If you disrespect the community, you need to be held accountable," Rick said.

Milwaukee police previously told FOX6 News they're investigating an altercation that took place at the store.

Monitor FOX6 News and FOX6Now.com for updates on this developing story.