St. Francis Police Department hosts inaugural Bicycle Rodeo, promoting safety


ST. FRANCIS -- Kids in St. Francis on Sunday, May 21st put their bicycling skills to the test as they navigated an obstacle course. While having fun, they also learned about safety.

The St. Francis Police Department hosted their inaugural Bicycle Rodeo -- a free event aimed at kids in kindergarten through eighth grade. They were able to get their helmets fitted and bicycles checked over for safety.

Officers offered tips as the kids rode through the obstacle course which included tennis balls, cones and stop signs.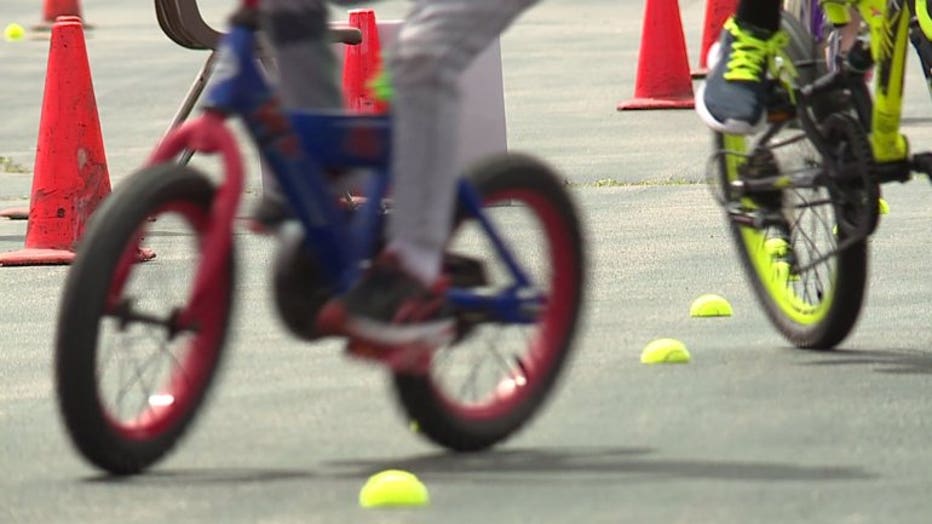 "Honestly, the younger kids, we hope that their parents are with them when they are riding their bicycles, obviously, when they're younger -- to teach them the importance, even though they are real little kids. For the older kids who ride with themselves or with friends, they need to remember they need to stop for stop signs. Bicycles have the same laws as cars. They need to stop for stop signs and watch for cars. They need to obey those things," Sgt. Shane Czerniakowski said.

A number of organizations partnered with police for this event. Kids received everything from free bicycle license plates to helmets and even new bicycles.