"Spread love, not hate:" Students rally outside Ronald Reagan High School, promoting unity and peace


MILWAUKEE -- There's been debate inside and outside the classroom at Ronald Reagan High School. FOX6 News first told you last week about a mother's concerns regarding a Milwaukee Public Schools teacher sharing his political views in class. Now, students at that same school are uniting to spread a different message.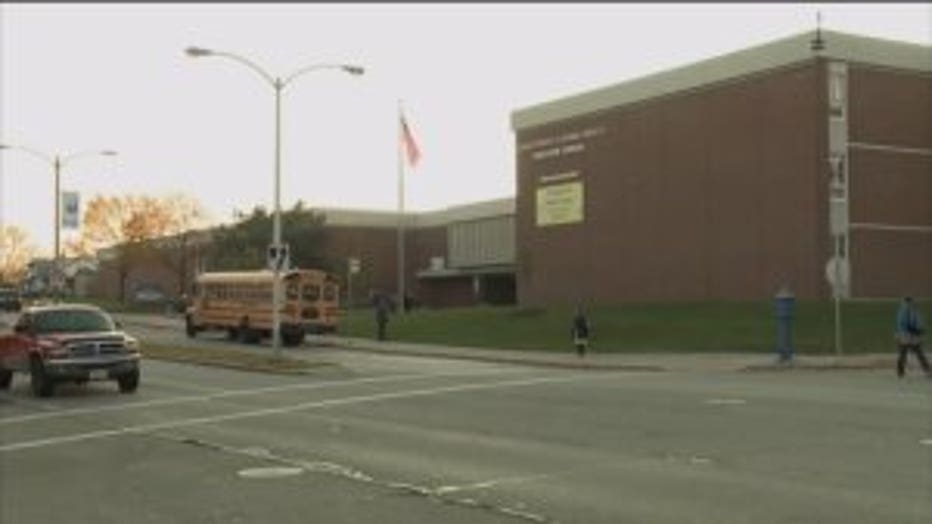 Several dozen students joined an after-school rally on Thursday, November 17th trying to promote unity and peace.

This, after a claim was made by the parent of a Ronald Reagan High School student about her daughter's teacher.

"The teacher said 'if anybody is not taking part in this discussion, people will assume you hate -- just like Donald Trump,'" said the parent.

The parent, who wished to remain anonymous, said political views are being imposed on her daughter in the wake of President-elect Trump's victory.

Last week, a spokeswoman for Milwaukee Public Schools said the district was "looking into" the claim.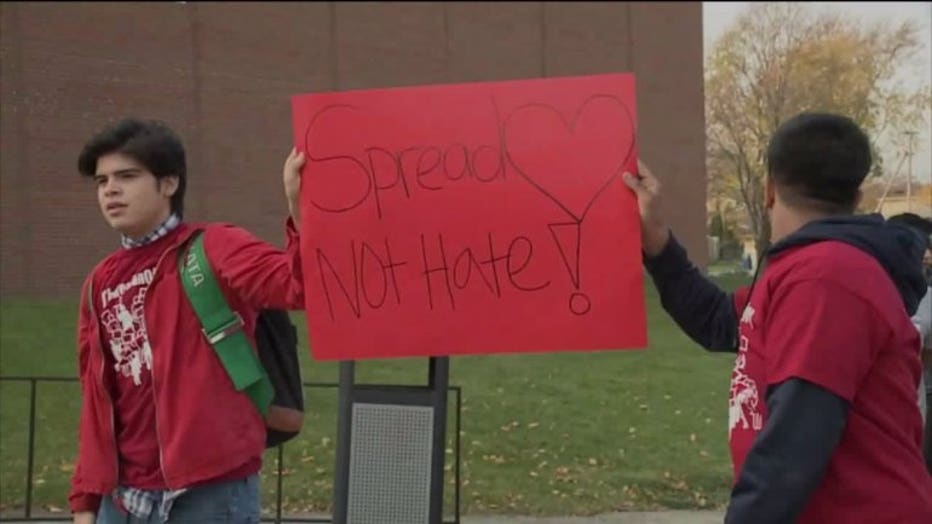 On Thursday after class, students rallied on behalf of the "Reagan Others," a nickname coined for the minority groups who now say they feel marginalized after Mr. Trump's election.

"We're not trying to be anti-anything -- political beliefs or people. We just want to be told and ensured that everyone will be safe here," said Daniel Montalvo.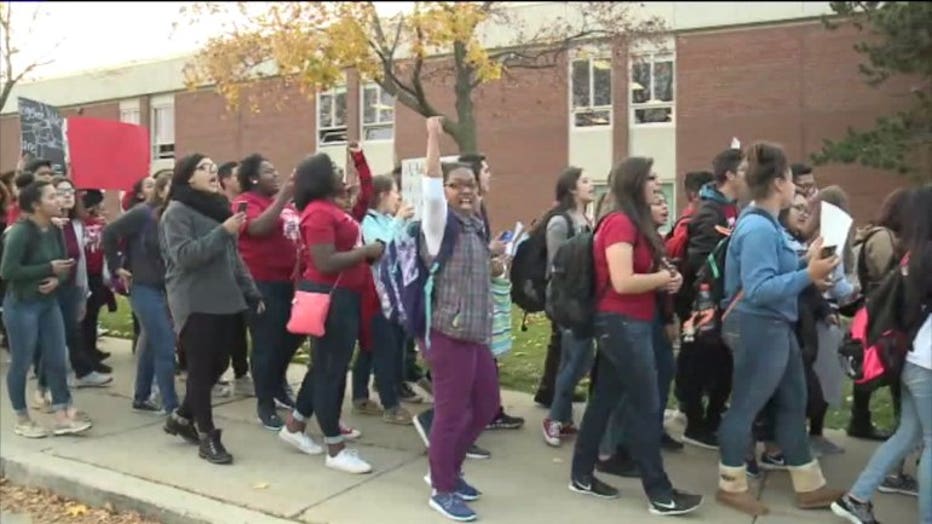 Several dozen walked up and down the sidewalk in front of the school, chanting things like: "We want unity, love between everybody. Spread love, not hate."

17-year-old Lesley Morales said the timing of the rally had nothing to do with the alleged incident involving a teacher. She said Thursday was admissions testing for incoming freshman, and upperclassmen wanted to let potential students know about Reagan's diverse background.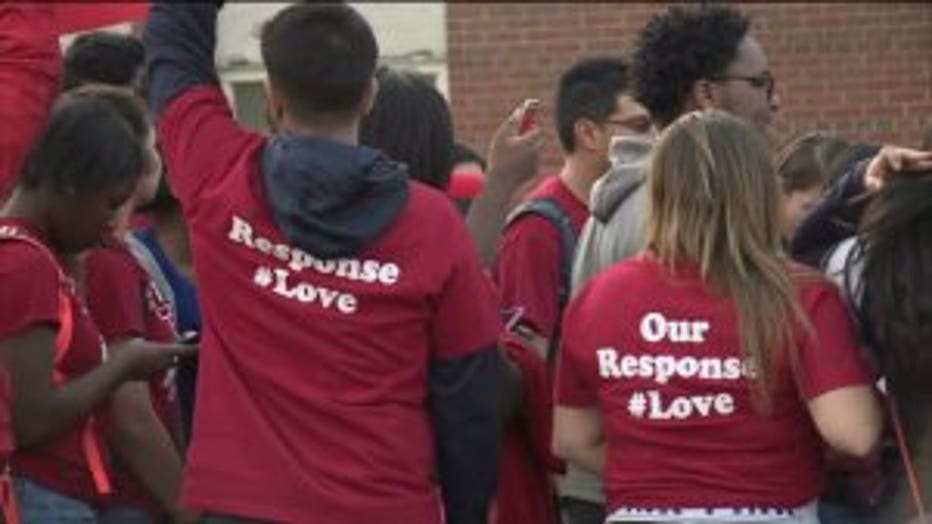 "Every since I stepped foot into Reagan, I realized there were a lot of ethnicities and people around me. I see that as a very good thing," said Morales.

But as a debate has now been sparked about the role of politics in the classroom, the students said they hope their message of peace can have an impact, and bring people together.

"All the time, people are negative. I feel like when you are negative, you impose that on other people. It's better to be positive," said Julie Reyes.

FOX6 News reached out to MPS for comment on the rally. A spokeswoman released the following statement:

"MPS believes that schools are places of healing where we can have respectful, safe conversations about issues that are important to our students and our community. Our students at Reagan were peacefully demonstrating their support for diversity.  We are proud of their commitment to diversity and encourage them to continue to have conversations about how we can move forward together around issues that affect our entire community."

The rally was over in about an hour.