"Speeds in excess of 120 mph:" 23-year-old man charged, accused of driving wrong way on I-43


MILWAUKEE COUNTY -- 23-year-old Daniel Kristapovich of Lake Mills has been criminally charged -- accused of driving the wrong way on I-43 at speeds in excess of 120 miles-per-hour. It happened early Monday morning, October 30th.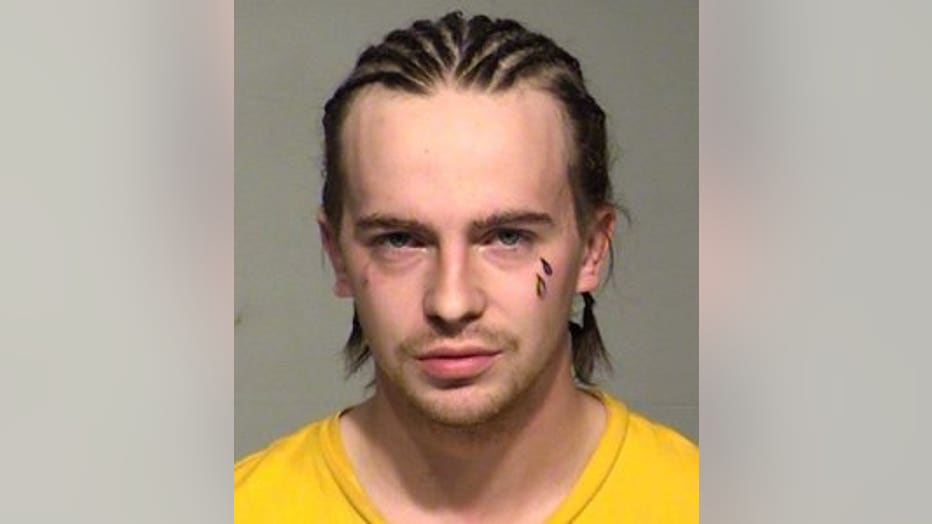 Kristapovich is facing one count of first degree recklessly endangering safety.

According to the criminal complaint, around 2:45 a.m. on October 30th, a deputy observed headlights coming towards him while traveling southbound on I-43 near Silver Spring. The deputy activated his emergency lights, however, Kristapovich passed the squad at a high rate of speed.

According to the criminal complaint, Kristapovich enter I-43 traveling the wrong way at Locust Avenue. He traveled 12.4 miles the wrong way at speeds in excess of 120 miles-per-hour before being stopped by the deputy.

The complaint indicates Kristapovich passed at least 15 vehicles that were traveling the correct way while in Milwaukee County -- and at least six more vehicles when he entered Ozaukee County.

As Kristapovich reached Ozaukee County, the deputy was traveling at 130 miles-per-hour in order to keep up with him, according to the complaint. As Kristapovich reached Highland Avenue in Ozaukee County, he lost control and spun out -- allowing the deputy to catch up.

At that point, the deputy was able to parallel Kristapovich -- who continued to travel northbound in the southbound lanes.

The deputy then sped ahead and conducted a U-turn -- and quickly cut off the wrong-way vehicle, stopping it. At that time, the deputy ordered Kristapovich to turn the vehicle off, however, he was slow to respond, so the deputy removed the keys himself.

According to the complaint, when the deputy informed Kristapovich that he was traveling the wrong way, he responded "really?" When confronted again, Kristapovich denied driving the wrong way.

During this encounter, the deputy observed lethargic movements, red glassy eyes, slurred speech and a strong odor of alcohol emitting from Kristaphovich's breath.  Kristapovich denied he had been drinking.

Kristapovich agreed to perform field sobriety tests. A preliminary breath test returned a reading of 0.18.

A search of Kristapovich's vehicle revealed a marijuana pipe and a glass jar containing a green leafy substance that later tested positive for the presence of THC with a total weight of 24 grams.