Shots fired at driver in Racine, 2 teens now charged in connection with crime
RACINE -- Two 17-year-old boys from Racine are accused in connection with an incident in which shots were fired at a driver on Monday afternoon, October 30th. The accused Isaiah Degroot and KiaTreveon Ford. They face the following criminal charges:


According to the criminal complaint, Racine police were dispatched to the area near Memorial Dr. and Albert St. around 1:30 p.m. on Monday to investigate an incident "involving shots fired from one vehicle at another." The victim told police the shots were fired from a gray or silver minivan -- and there were three people inside.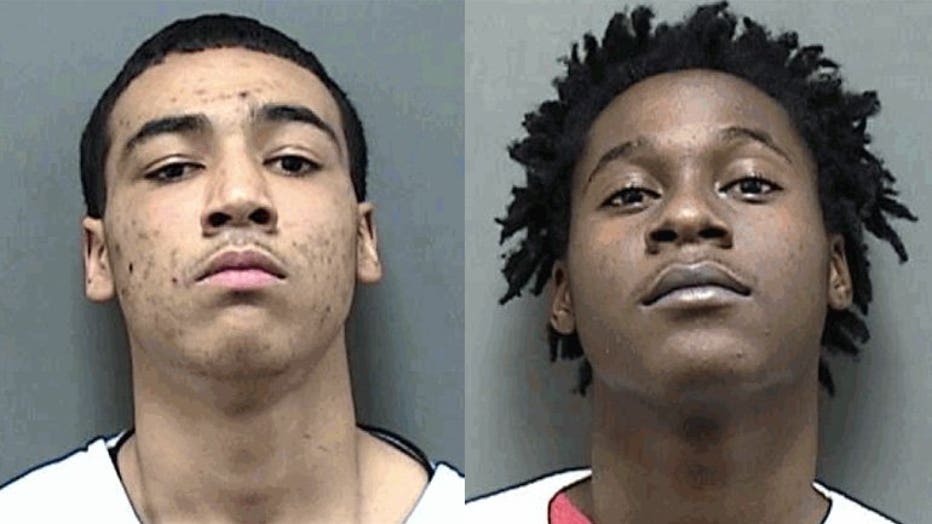 The victim indicated he was traveling northbound on Memorial Dr. when the minivan "cut him off" passing through an intersection -- and then the vehicle moved into the right lane again. The complaint indicates when the minivan reached the intersection of Memorial and Albert, the minivan swerved towards the victim's vehicle, causing him to have to turn to avoid an accident. The minivan then apparently followed the victim's car and "again attempted to cut off" the car.

The complaint indicates moments later, the two vehicles were next to each other. The driver of the minivan and the victim "exchanged words." That's when the third person in the minivan "displayed a revolver style gun." Degroot displayed a firearm as well -- the victim told police he "believed was some sort of sawed off weapon." The victim took action to pull away from the situation -- and that is when the victim indicated someone in the minivan pointed a gun in the direction of the victim's car and fired at least one shot.

The victim and his passenger were able to get away from the suspects in the minivan -- and the minivan"drove past at a high rate of speed."

Officers later located the suspect vehicle near Gilmore Middle School -- and apprehended all three suspects -- including the two teens now charged in this case. Ford and a 16-year-old who were in the minivan told police Degroot was the driver. They "denied any knowledge of firearms in the vehicle."

Degroot is due in court for a preliminary hearing on November 9th. Ford is expected in court on November 30th.