Sheriff's Office releases report on Puddle of Mudd frontman Wesley Scantlin's April arrest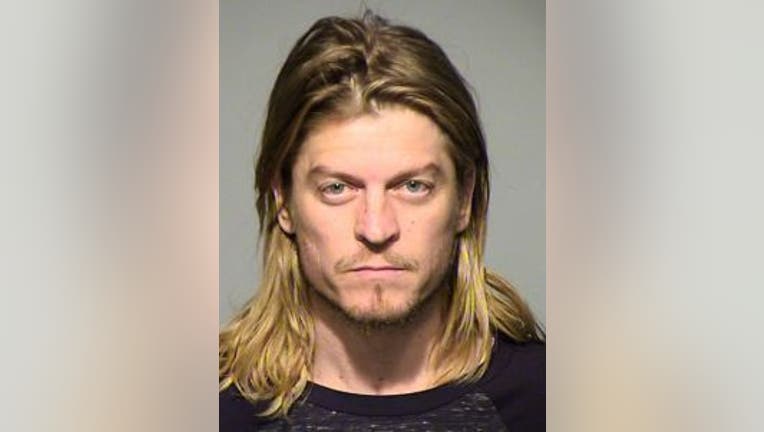 MILWAUKEE -- The Milwaukee County Sheriff's Office on Tuesday, August 4th released the April arrest report for Puddle of Mudd frontman Wesley Scantlin. Scantlin was arrested April 13th at General Mitchell International Airport for disorderly conduct.

According to sheriff's officials, a deputy assigned to the Police Services Bureau, Airport Division located at General Mitchell International Airport, was dispatched to Gate C-concourse around 5 p.m. for a disruptive passenger.

When the deputy arrived at C-concourse the subject, identified as Wesley Scantlin, was talking very loudly on a cell phone and was yelling "I'm going to sue the airlines," according to the Milwaukee County Sheriff's Office.

When authorities attempted  to speak with Scantlin he allegedly stated "I don't have to talk to you" and attempted to leave the scene. Officials say Scantlin appeared highly intoxicated and had a strong odor of alcohol on his breath. Scantlin was taken into custody.

The Southwest Airlines agent later told authorities that while Scantlin was handing her his boarding pass, she smelled alcohol on him and asked him to sit down while she boarded other passengers. While Scantlin was sitting, he was on his cell phone and apparently yelled, "That (expletive) is not going to let me on." The airline agent told authorities that when Scantlin was told he was being denied boarding, he stood up and got in her face and yelled.

According to sheriff's officials, when the agent attempted to re-book Scantlin, he again got in her face. The airline agent claims Scantlin approached her at least three times, causing her to back up and fear for her safety.

During an inventory search of Scantlin's carry-on bag, officials found $32,840 in cash inside socks.

At 9:20 a.m. on the April 14th Scantlin posted bond and was released.  On April 15th, the DA reviewed the report and decided not to cite or charge him.  Since no charges were filed, Scantlin can petition to get his bond money back.

In a separate case, Scantlin is accused of driving drunk and fleeing police after a chase that occurred in Minnesota that reached speeds of about 100 miles-per-hour.

That happened on Sunday, July 26th.

Scantlin appeared in court in Renville County Monday, July 27th on charges of felony fleeing police in a motor vehicle; refusing to submit to a chemical test; and DWI. He was released after posting bail.

The 43-year-old was caught early Sunday by a sheriff's sergeant. A preliminary breath test measured his blood-alcohol content at 0.31 percent, nearly four times the legal limit for driving.

The Star Tribune in Minneapolis (http://strib.mn/1S9EKp4) reports Scantlin was performing during the weekend in Royalton, about 100 miles north from where he was stopped.